The Big Apple and jazz music go together like Paris and expressionist art. New Yorkers have listened to jazz in smoky late-night clubs since the early 1900s. While cigarette smoke may have vacated the premises in 2002, jazz in The City That Never Sleeps is still going strong, having endured now for over a century.
African Americans led the Harlem Renaissance in the 1920s, birthing musicians such as Fats Waller, Duke Ellington, and Louis Armstrong. Spots such as The Cotton Club and Carnegie Hall survived prohibition, mob rule, and segregation to deliver jazz to flappers, gangsters, budding musicians, tourists, and of course, late-night revelers looking to dance.
Let's explore the best jazz clubs in New York today, perfect for Strangers In The Night dancing Cheek To Cheek, whether it's September In The Rain or Autumn In New York.
---
Best New York Jazz Clubs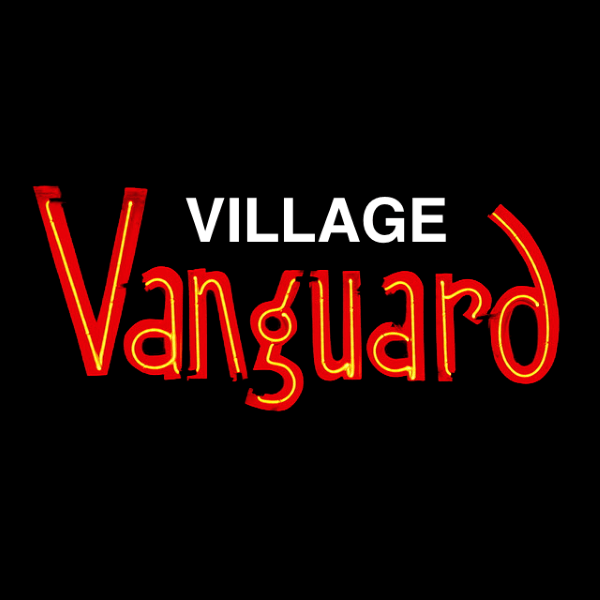 1. Village Vanguard
178 7th Ave S, New York, NY 10014, United States
Since 1935, the Village Vanguard has occupied a triangular basement club on 178 Seventh Avenue South in the city's affluent West Village. The venue was opened by Max Gordon, responsible for helping to launch the careers of Woody Allen, Lead Belly, Barbra Streisand, and Woody Guthrie.
Originally a platform for poets and writers, where appreciative audiences threw cash onto the stage, the Vanguard toyed with comedy, folk music, and cabaret before switching to jazz full-time in 1957.
A golden period from the 40s to the 80s saw many of the greatest-ever jazz legends walk down the famous black and gold stairs to the tiny maroon stage. Miles David, Dinah Washington, Miles Davis, and John Coltrane all played in front of an audience so close they could easily reach out and tap a B-flat on the piano.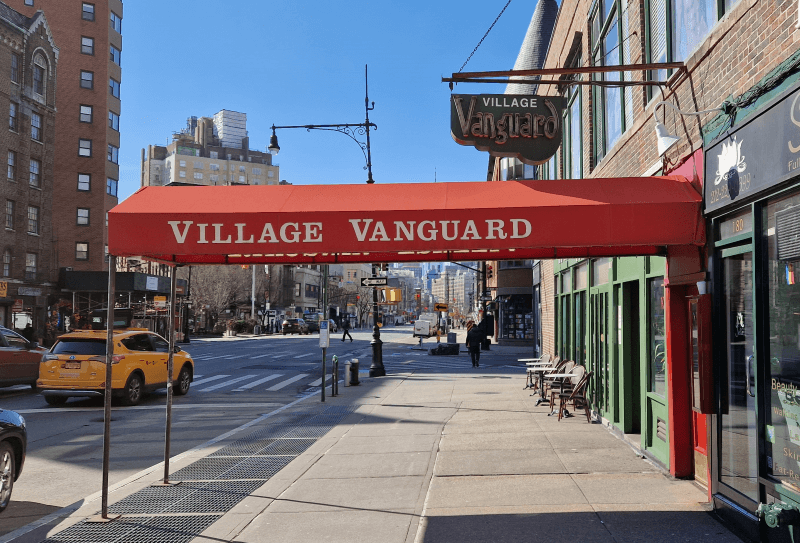 The club also hosted Thelonious Monk, who was at the time unknown. Gordon's wife Lorraine is credited with discovering Monk, whose performance here kickstarted his glittering career.
The Vanguard is perhaps more famous for its music recordings. The venue's first recording was Sonny Rollins' A Night At The Village Vanguard. John Coltrane recorded his first live album Coltrane "Live" At The Village Vanguard here in 1961. The Vanguard also hosted the final recording performance of Bill Evans Trio's Scott LaFaro.
The wedge-shaped room capacity of 123 is a living shrine to jazz music. Jazz memorabilia cover the walls and the audience sip cocktails and applaud warmly throughout each performance.
The club still handpicks every performing artist. Every Monday night sees a show by the house band, the Vanguard Jazz Orchestra, a residency that has spanned over half a century.
Shows this year have included Ravi Coltrane, son of John and successful musician in his own right, Bowie collaborator Donny McClasin and the influential Kenny Barron Quintet.
---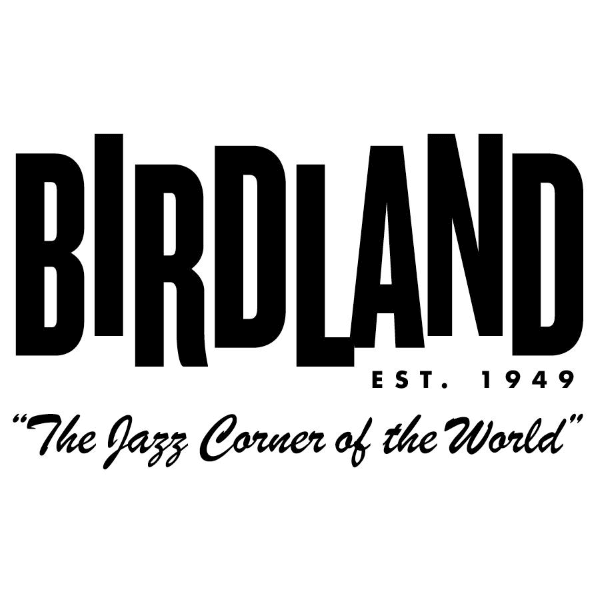 2. Birdland Jazz Club
315 W 44th St #5402, New York, NY 10036, United States
A stone's throw from Times Square, the Birdland (named for legendary saxophonist Charlie 'Bird' Parker) remains an essential part of NYC musical history.
The club originated in 1949 just one block away from the city's 'Swing Street', a post-Prohibition hotbed of jazz during the 1930s. The opening headline act was Charlie Parker himself, who helped to lead double and triple bills of back-to-back jazz.
Regulars such as Marilyn Monroe, Frank Sinatra, Marlene Dietrich and Sammy Davis, Jr., would regularly emerge onto 52nd Street at dawn, having paid the $1.50 admission fee for the choice of cabaret or an intense session of live jazz in the bullpen music room.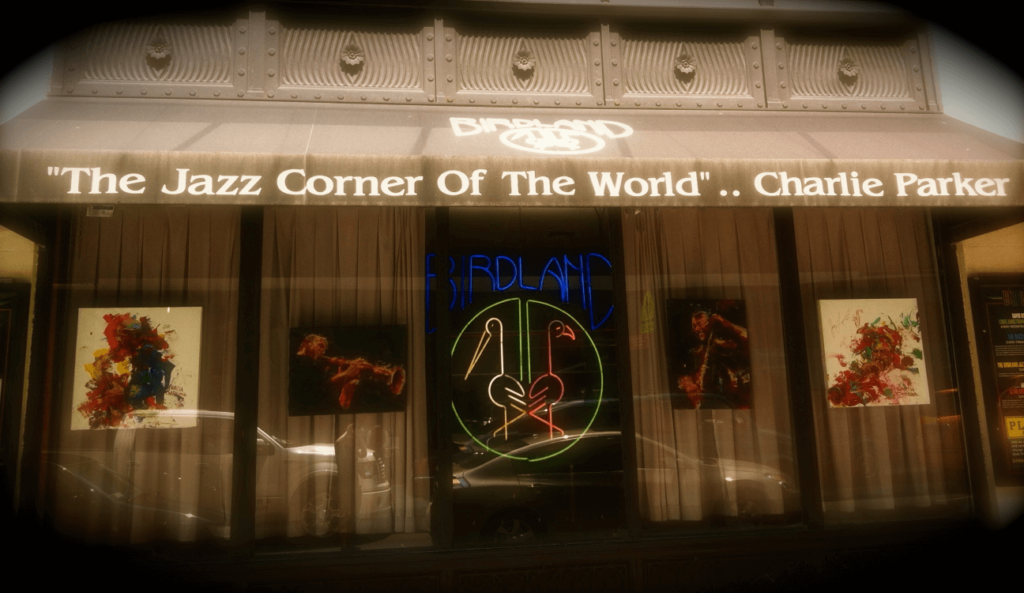 Dizzy Gillespie, Bud Powell, Lester Young, Count Basie and Ella Fitzgerald have all played the headline bill at the Birdland, along with Thelonious Monk and Miles Davis. Jazz pianist George Shearing composed the song Lullaby of Birdland for the club's inhouse DJ station. Birdland is also mentioned in Jack Kerouac's novel On The Road, Quincy Jones' song Jazz Corner of the World and Ray Charles' What'd I Say?
In 1965, the original Birdland site closed its doors, with Rock & Roll taking prominence in the city. 21 years later the Birdland re-opened its doors on the corner of 105th Street at 2745 Broadway. However, a decade on, Birdland returned to its spiritual home of Midtown.
Jazz lovers munch on Cajun-inspired fare and choose either a bar or table seat to enjoy acts such as the Mingus Dynasty and David Ostwald's Louis Armstrong Eternity Band, who have performed a weekly residency for 21 years.
The club has also hosted the Umbria Jazz Festival and the Annual Django Reinhardt NY Festival.
---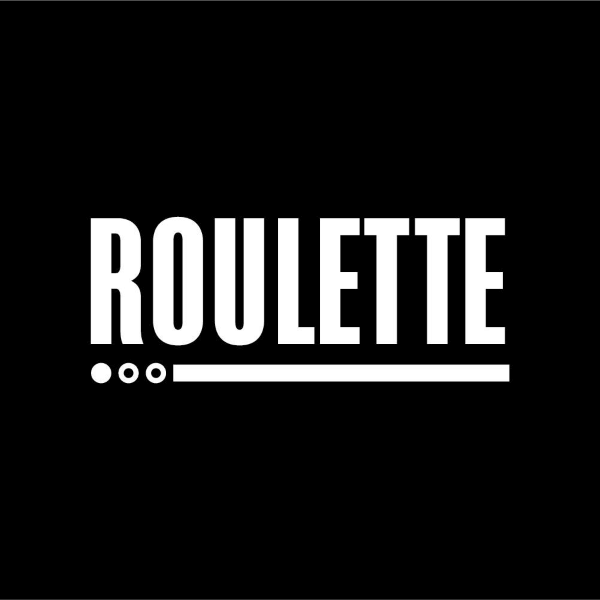 3. Roulette Intermedium
509 Atlantic Ave, Brooklyn, NY 11217, United States
Roulette Intermedium is a nonprofit contemporary performing arts and music venue on Brooklyn's Atlantic Avenue. Previously located in TriBeCa and SoHo, the movement is now based in a 1927 Art Deco music hall in downtown Brooklyn's eleven-story YMCA building.
The artist-run movement was founded in 1978 by four graduates from the University of Illinois Urbana-Champaign with a strong focus on inclusivity and individual expression. Artists selected the programs and venues, with a view for young artists and performers to meet and exchange ideas.
During the late '70s and '80s, the Roulette was a key venue for improvised jazz music, specializing in special events and improvised on-stage jazz collaborations. In 2011, the club reopened in the renovated theatre with grand 25-foot-high ceilings and a capacity of 600.
Previous acts include free-form jazz drummer and composer William Hooker, multi-instrumentalist Ned Rothenberg and jazz trumpeter Kirk Knuffke.
Past residences have welcomed avant-garde improviser Wendy Eisenberg and interdisciplinary artists Muyassar Kurdi and Eddy Kwon.
---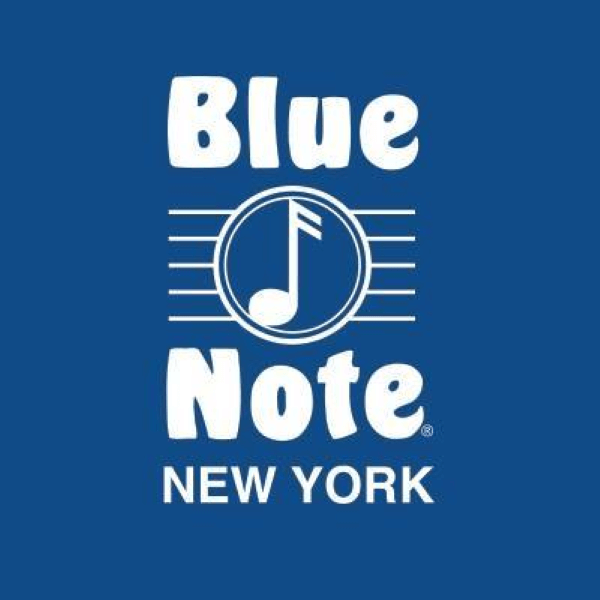 4. Blue Note Jazz Club
131 W 3rd St, New York, NY 10012, United States
The Blue Note Jazz Club and restaurant hardly require any introduction. The famed jazz venue is one of the world's most well-known, with venues in Hawaii, Napa, Tokyo, Rio, Sao Paulo, Milan, Beijing, and Shanghai.
Its home, however, lies in New York City's historic Greenwich Village. The club opened in 1981 with the idea of bringing big-name legends to an intimate room full of jazz enthusiasts sipping Old Fashioned cocktails and traditional American food.
Shows are every evening at 8 pm and 10.30 pm with the Blue Note's famous jazz brunches at 12 pm and 2.30 pm every Sunday. The venue also hosts a talent showcase event, the Late Night Groove Series, every weekend morning.
Dizzy Gillespie, Sarah Vaughan, and the Modern Jazz Quartet have all performed at the Blue Note, with Kenny Garrett, Lionel Hampton, and Avishai Cohen having released live albums on the location's live record label Half Note Records. The Nat Adderley Quintet played on the original opening night and Ray Charles used to perform an annual week-long residency.
Part of the Blue Note's appeal is that anything can happen on any given night. You may catch a new jazz talent at the historic site's talent showcase or you may even be lucky enough to witness a star performer pulled from the audience to join in one stage. Previous impromptu performances have come from the likes of Liza Minelli, Stevie Wonder, and Tony Bennett.
A night down the Blue Note is like no other.
---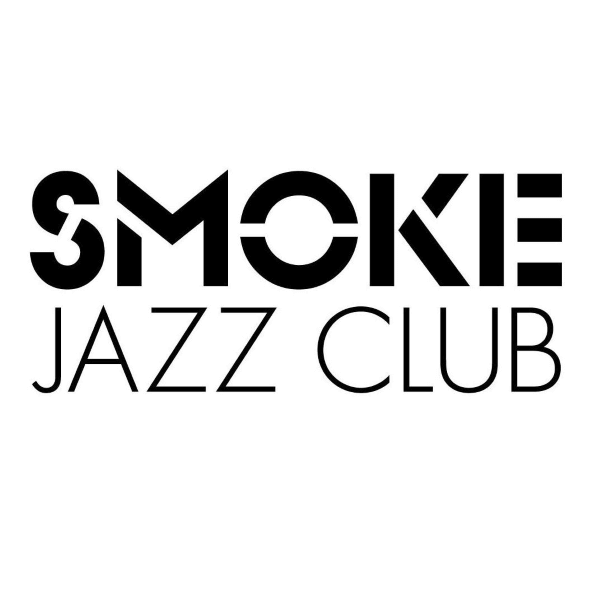 5. Smoke Jazz Club
2751 Broadway, New York, NY 10025, United States
All the way up on 105th Street lies the Smoke Jazz Club, an authentic nightclub experience on the Upper West Side, a place post-pop pianist Harold Mabern called "the best jazz club in the world".
The stylish venue has great acoustics, good food, and a plush music 'listening' room with crystalline chandeliers, red velvet curtains, and banquettes. Attached to the listening room is a bar where diners and jazz enthusiasts can enjoy a pre-show drink.
The venue named after the Harvey Keitel film Smoke opened in 1999 with an opening set from former Miles Davis and Herbie Hancock saxophonist George Coleman. Regulars have since enjoyed sets from the likes of influential jazz artist Brad Mehldau, prolific saxophonist Chris Potter, and Jimmy Cobb, a former member of Miles Davis' First Great Sextet.

Many live recordings at the Smoke have been released including sets from Lea DeLaria, Satoshi Inoue, and Ian Hendrickson-Smith. It even has its own record label imprint Smoke Sessions Records.
It's well worth a trip from the traditional jazz home of Midtown to enjoy a drink at the Smoke's sophisticated exposed brick full-length bar. Contemporary concerts include the Russell Malone Quartet and the Charles McPherson Quintet.
After closing for two years during the COVID pandemic, the venue has recently re-opened to the delight of Harlem locals for whom the venue's classic and modern jazz program and much-loved supper club have rejuvenated the area's music scene.
In addition to the traditional jazz and dinner setting, and being one of the Best Jazz Clubs in New York, the Smoke also now offers live-stream concerts, sidewalk gigs, and outdoor dining.
---

6. Smalls Jazz Club
183 W 10th St, New York, NY 10014, United States
Some say the greatest artists have to suffer for their music. Since its inception in 1994, the tiny Greenwich Village venue Smalls has experienced the catastrophic effects of 9/11, as well as a failed rebranding, financial difficulties, and the COVID-19 pandemic. This would be enough to send most clubs under, but Smalls is still here opening its doors to jazz lovers from 7 pm every evening.
The venue is best known for hosting talented unknown musicians in its main room, which has a capacity of sixty. Norah Jones has performed here, as has Howard Alden, Tommy Turrentine, Noah Becker, and countless others.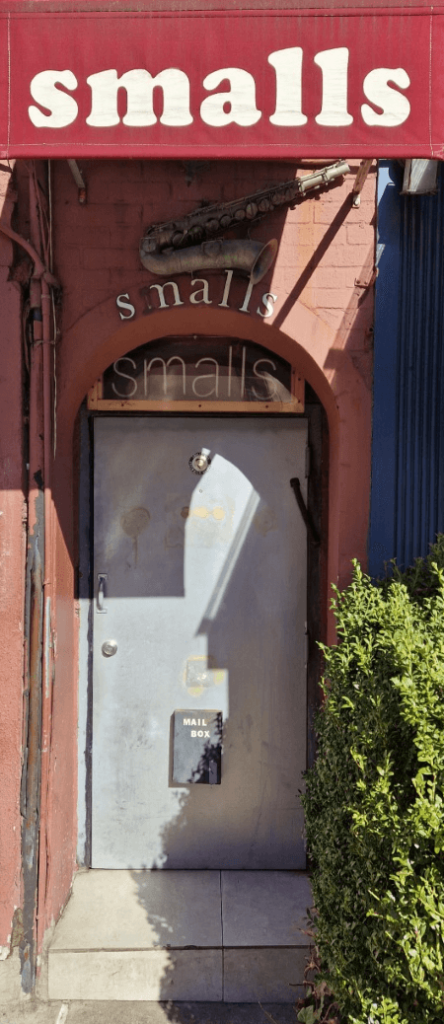 Dreamed up by Mitchell Borden, the concept was originally a bohemian club with all-night jazz jams, low-cost entry, and a strictly alcohol-free bar. Times have changed, of course, and the all-nighters departed with the indoor smokers during the 2003 smoking ban.
Nowadays, the venue holds two early evening sessions at 7.30 pm and 9 pm, opening its doors again for 10.30 pm and 12 am concerts. Smalls opens early on the weekend to hold afternoon jam sessions on the weekend from 3 pm to 5.45 pm. These sessions are also mirrored at Smalls' sister club 'Mezzrow', just a few doors further down the block.
---

7. Jazz Gallery
1158 Broadway 5th floor, New York, NY 10001, United States
The Jazz Gallery is one of those increasingly-rare places that offers a safe space for creatives, encouraging burgeoning musicians to use the platform to hone their talents. The Broadway site retains exactly the same ethos as in 1995 when founded by Dale Fitzgerald, vocalist Lezlie Harrison, and jazz trumpeter Roy Hargrove.
The site offers support for musicians through mentoring programs, sponsorships, fellowships, awards, showcases, and free rehearsal space. In addition, they also host regular fundraising events, star-studded concerts, and live-stream events in a bid to increase awareness across America.
This is a well-respected venue the NY Times called "the most imaginatively booked jazz club in New York". Many composers who debuted at The Jazz Gallery have gone on to win Doris Duke Performing Artist Awards, Grammy Awards, and the MacArthur Foundation "genius" grant.
Currently, the gallery is busy outlining a privately-funded project for seating expansion, increased compensation for musicians, and many other initiatives they hope will secure the future of the site and its musicians for the next 25 years.
All in the name of jazz!
---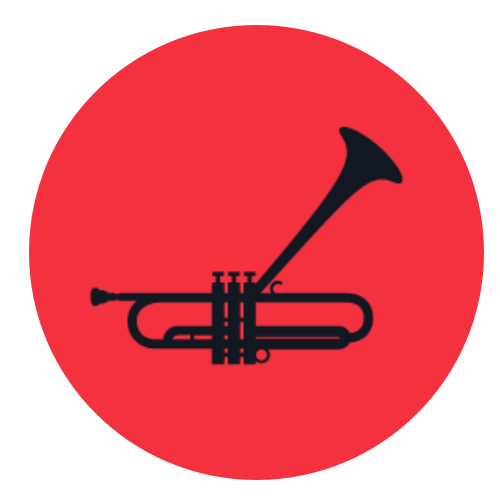 8. Dizzy's Club
10 Columbus Cir, New York, NY 10019, United States
Dizzy's Club is a live jazz venue based in the Lincoln Center with panoramic views of the Manhattan skyline. Across the year, the club welcomes over 100 world-class jazz musicians to play on its exclusive stage overlooking Central Park.
The club's most popular event is the late-night sessions from Thursday to Saturday at 11:15 pm. Visitors to the club's regular concerts have the choice of two evening shows either at 7.30 pm or 9.30 pm. Ticketholders can enjoy shows by some of the best jazz names around whilst tucking into a menu of sophisticated soul food and cocktails.
Recent concerts include eclectic sets by the New York Youth Symphony Jazz Band, pianist Judy Carmichael, 14-time Grammy-nominated artist and composer Toshiko Akiyoshi and Diva Jazz Orchestra.
---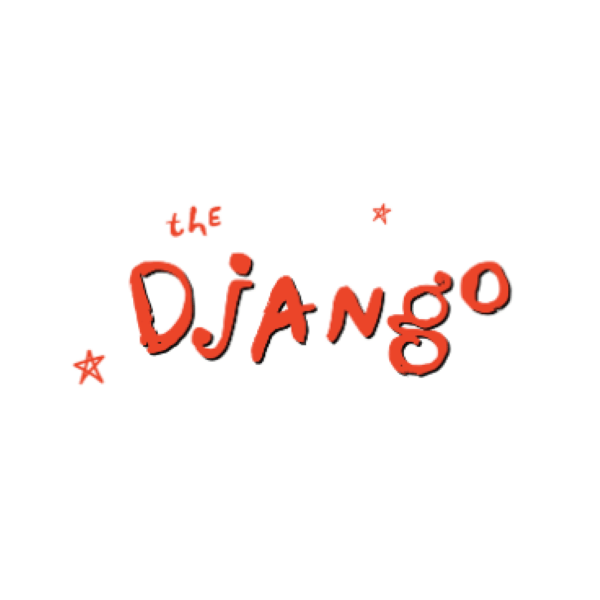 9. The Django
2 6th Avenue The Roxy Hotel, Cellar Level, New York, NY 10013, United States
In the heart of TriBeCa lies The Django, a Parisian-inspired jazz club serving dinner, cocktails, and live jazz seven days a week. Stepping off the Avenue of the Americas and into The Django is like entering another world. Jazz lovers can enjoy two cocktail bars by award-winning mixologist Natasha David, an open dining area, and a sophisticated music set-up with a state-of-the-art Meyer Sound system.
This charming music venue is at the cellar level of the luxurious boutique The Roxy Hotel. There are not many better ways to enjoy late-night jazz music than in an underground intimate music room with exposed brick walls.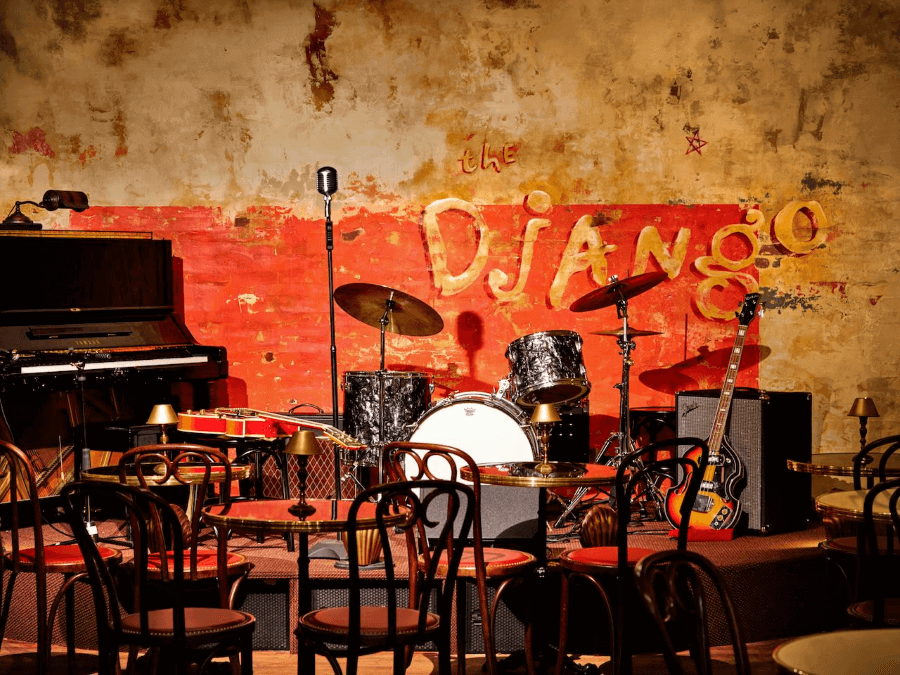 The Django's ethos is to provide opportunities for the rising stars of jazz music. In fact, the recent 2023 Grammy Awards saw former Django alumni Samara Joy, Geoffrey Keezer, and Steven Feifke take home awards.
Fancy seeing the latest round of jazz talents? The Django holds two evening sessions seven days a week. Reservations are taken for dinner with live jazz included as part of the experience. The club does have a cover charge which is $25 per person (Sun-Thur), $35 per person (Fri & Sat), with a 2-item minimum.
---
Best Jazz Clubs New York List:
Village Vanguard – 178 7th Ave S, New York, NY 10014
Birdland Jazz Club – 315 W 44th St #5402, New York, NY 10036
Roulette Intermedium – 509 Atlantic Ave, Brooklyn, NY 11217
Blue Note Jazz Club – 131 W 3rd St, New York, NY 10012
Smoke Jazz Club – 2751 Broadway, New York, NY 10025
Smalls Jazz Club – 183 W 10th St, New York, NY 10014
Jazz Gallery – 1158 Broadway 5th floor, New York, NY 10001
Dizzy's Club – 10 Columbus Cir, New York, NY 10019
The Django – 2 6th Avenue The Roxy Hotel, Cellar Level, New York, NY 10013
After the best Jazz Clubs in New York, discover next the best jazz ones in Chicago, Stockholm, Copenhagen, Paris, and London.
---