Bill Evans' greatest talent was his unparalleled ability to convey emotion through his music.  What stands out most about listening to his records today is the emotional breadth his piano reaches. Evans had depth in a way no other jazz musician did. His mature style, nuanced touch and widely imitated sound have left an indelible mark on the jazz landscape. Today, we revisit the 10 albums that put Bill Evans on the jazz map forever.
---
10 – Trio 64 (1964)
Often overlooked, Trio 64 is a very underrated inclusion in Bill Evans' discography. Despite being recorded in the middle of what some view as a difficult 'mid-career' period, the album lies comfortably with the best of his Trio records. At the time, Evans was still reeling from the death of Scott LaFaro. The album also signalled the final time Evans would team up with longtime drummer Paul Motian. Whilst LaFaro's tight basslines could not be matched, Motian's drumming helps to make up for it with impeccable timing behind Gary Peacock's compact basslines. Recorded at New York City's Webster Hall a week before Christmas, the album showcases Evans' natural ability to turn any track into a jazz standard. Yes, even "Santa Claus Is Coming To Town", which ends Side One. Also, check out the haunting and memorable "A Sleeping Bee".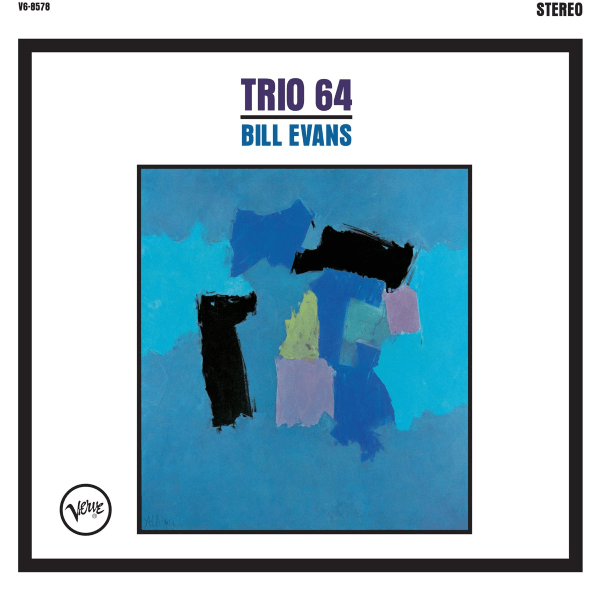 Bill Evans
Trio 64
(Verve)
Bill Evans: piano; Gary Peacock: double bass; Paul Motian: drums
---
9 – Conversations With Myself (1963)
Upon its release, Conversations With Myself was viewed as an instant classic. One of the more unusual jazz records out there, the album is an overdubbed solo piano record with mainly traditional pop standards. Over two days, Evans recorded himself playing each part multiple times, using reverb to add atmosphere and depth. Despite the outcry of jazz enthusiasts at the time, the album was a success, earning Evans his first Grammy. Sometimes, the overdubbing drowns out Evans' playing (try unpicking the frenetic "Just You, Just Me"). However, the magic lies underneath the beautifully layered "Stella By Starlight" and contemplative "Blue Monk".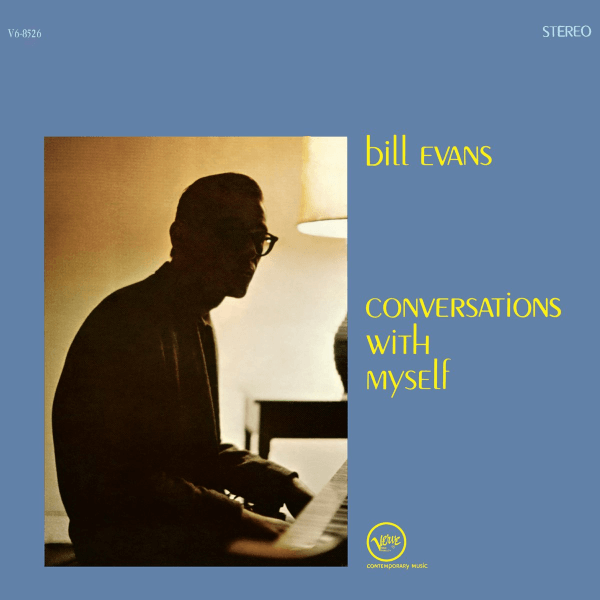 Bill Evans
Conversations with Myself
(Verve)
Bill Evans: piano (multi-tracked)
---
8 – We Will Meet Again (1979)
Bill Evans' final studio record was recorded shortly after his older brother Harry tragically took his life at the age of 52. It is a beautiful record. Evans' last (and ultimately final) quintet welcomed back bassist Marc Johnson and Larry Schneider from the Affinity sessions, adding in Tom Harrell on trumpet and Joe LaBarbera on drums. Evans and his quintet take the listener on a magical one-hour journey with songs that feel instantly familiar and warm ("Bill's Hit Tune"), and nostalgic (the opener "Comrade Conrad"). "Laurie", named after his final girlfriend, is lush and lyrical, while "Only Child" invokes nostalgia and introspection. "For All We Know (We May Never Meet Again" packs an emotional punch, especially posthumously, while nobody would have known at the time that the closing title track would be Evans' ultimate farewell. Previous Evans favourites "Five" and "Peri's Scope" are also resurrected here with new arrangements. The album was a huge success and won two Grammy Awards.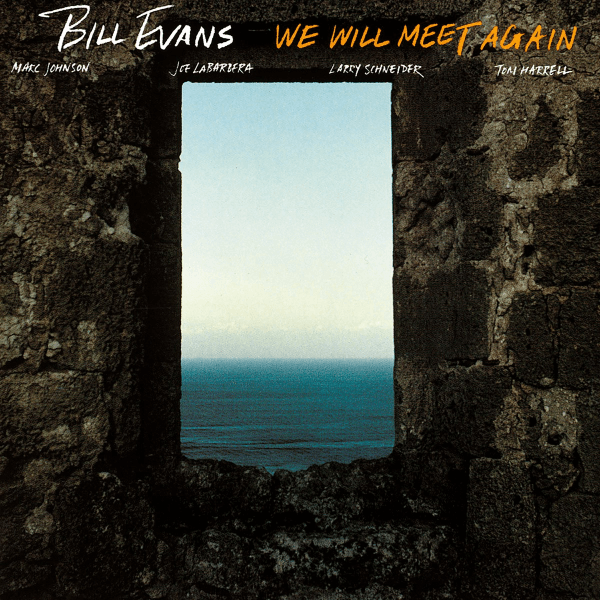 Bill Evans
We Will Meet Again
(Warner Bros.)
Bill Evans: acoustic piano, electric piano; Tom Harrell: trumpet; Marc Johnson: bass; Joe LaBarbera: drums; Larry Schneider: tenor saxophone, soprano saxophone, alto flute
---
7 – Undercurrent (1962)
While Bill Evans and Jim Hall collaborated on two records in total (Undercurrent and 1966's Intermodulation), it's a shame the two never joined forces more. Whenever the duo got together, the results were a masterpiece of beautiful musicianship and technical prowess. Undercurrent is the best example of this, with stunning melodies as crisp as the New York winter morning that forms the backdrop of the album's standout track "Skating in Central Park". Evans & Hall's magical synchronicity comes together wonderfully on "My Funny Valentine", while the sadness-tinged telepathy of "Romain" is frighteningly effective. A memorable album and not just for the stirring cover image.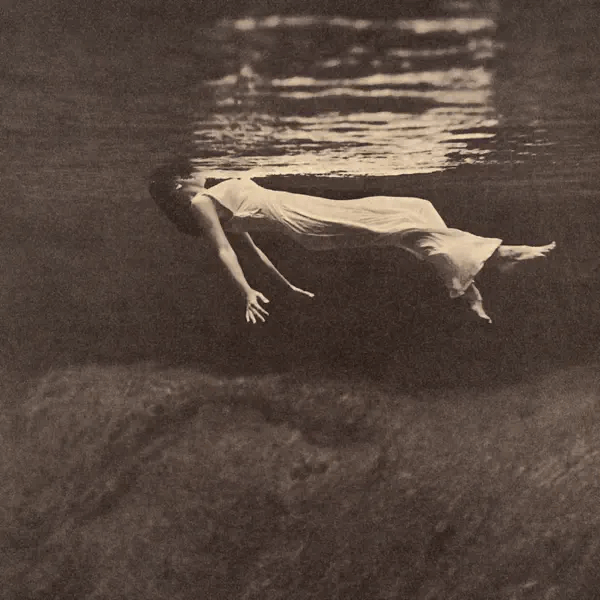 Bill Evans, Jim Hall
Undercurrent
(United Artists)
Bill Evans: piano; Jim Hall: guitar
---
6 – Everybody Digs Bill Evans (1959)
Bill Evans' second album and a sign of the greatness to come. The album is a perfect blend of meditative solos, ballads and bebop tunes, peppered throughout with block chords, popular with musicians at the time. Highlights here include the melancholy "What Is There To Say?", the boppy and improvised "Oleo" and a reverent "Peace Piece". The latter is a great example of early modal jazz and retains its timeless quality, not least because Evans refused to play it live. A varied album perfect for playing when you're in an introspective mood, yet just about ready to dance.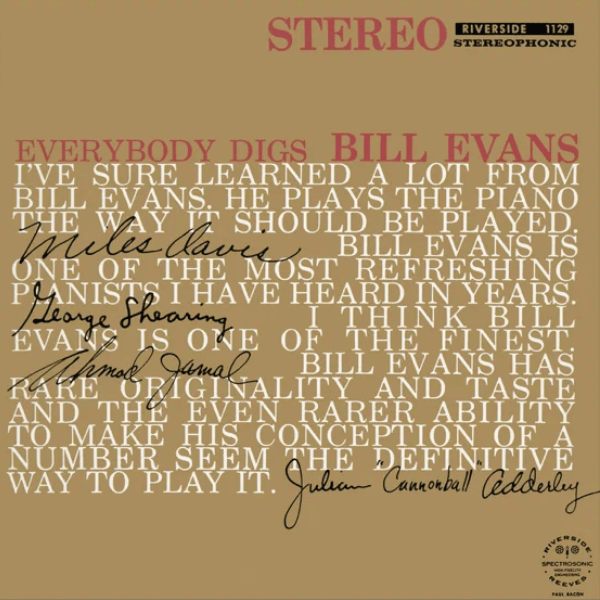 Bill Evans Trio
Everybody Digs Bill Evans
(Riverside)
Bill Evans: piano; Sam Jones: bass; Philly Joe Jones: drums
Everybody Digs Bill Evans is also included in "1959 – The Best Year In Jazz History"
---
5 – Moon Beams (1962)
In the months following Scott LaFaro's tragic death, Bill Evans was reportedly "inconsolable". When he finally felt ready to play music again, he recruited Chuck Israels to take LaFaro's place, decamped to NYC's Sound Makers Studio and set about recording an album of ballads. Moon Beams is not the magnum opus he may have intended, though there are some gorgeous moments (the spine-tingling "Stairway to the Stars", the waltz of "Very Early") and standout versions of jazz standards ("Polka Dots And Moonbeams" and "If You Could See Me Now"). Moon Beams is a beautifully paced record and passes by almost like in a dream.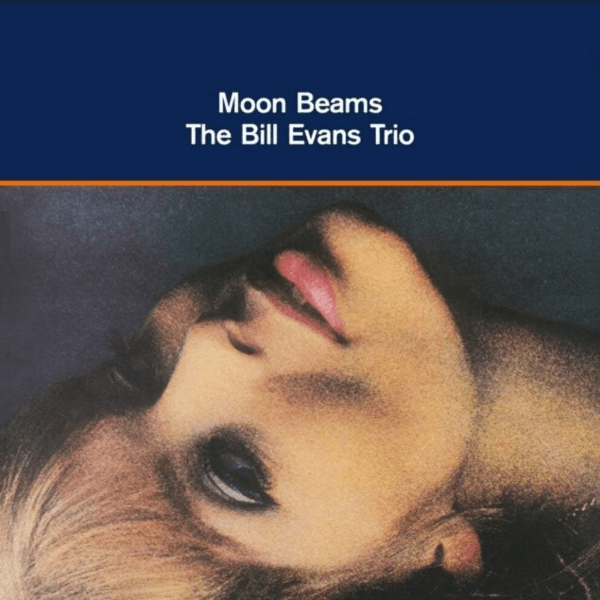 Bill Evans Trio
Moon Beams
(Riverside)
Bill Evans: piano; Chuck Israels: bass; Paul Motian: drums
---
4 – Portrait In Jazz (1960)
The end of the 1950s was a pivotal time for Evans. Months after appearing on Miles Davis' Kind of Blue, he stepped into the studio with a new trio in tow (plus producer Orrin Keepnews) to record the up-tempo and swinging Portrait in Jazz. The album is partly precious in that it features the iconic Bill Evans Trio, with Scott LaFaro on bass and Paul Motian on drums – one of only two to do so. With seven standards and two original compositions, the album is marked by Evans' trademark lyrical and introspective playing style. Evans' gift for lyrical melodies is hardly bettered than on "Come Rain or Come Shine" or "Someday My Prince Will Come".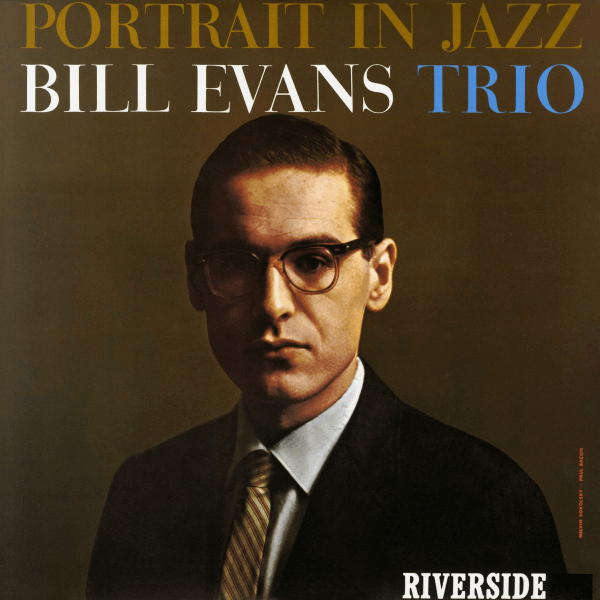 Bill Evans Trio
Portrait in Jazz
(Riverside)
Bill Evans: piano; Scott LaFaro: bass; Paul Motian: drums
---
3 – You Must Believe In Spring (1981)
A posthumous release, this was Bill Evans' last recording with Puerto Rican double bassist Eddie Gómez, ending a productive eleven-year working relationship between the pair. They combine best here on Johnny Mandel's "Theme from M*A*S*H (Suicide Is Painless)", with Elliot Zigmund completing the line-up on drums. What …Spring does best is showcase Evans' exceptional talent for interpreting and reimagining jazz standards. Unsurprisingly, the hauntingly beautiful "You Must Believe in Spring" has since become a beloved jazz standard, and Bill Evans' version remains one of the most cherished interpretations of the song. "The Peacocks" is a stunning highlight, an extravagant but delicately poised track that lies at the album's heart. This is also another album pockmarked by death. "B Minor Waltz (For Ellaine)" is dedicated to Evans' common-law wife who threw herself under a subway train shortly after he broke the news of his relationship with Nenette Zazzara.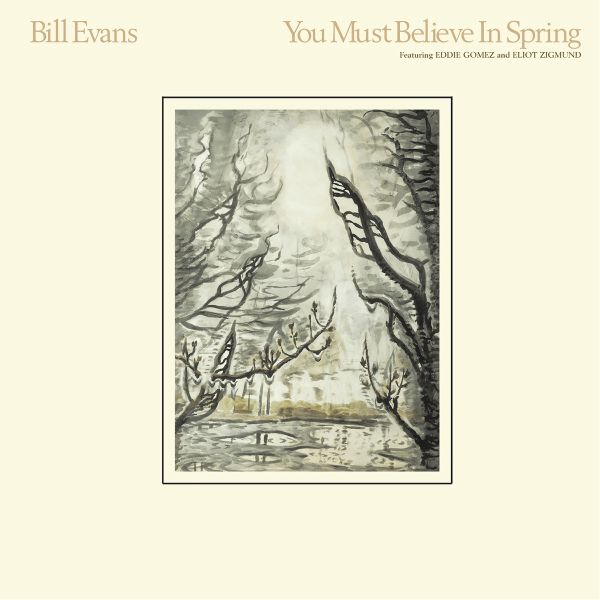 Bill Evans
You Must Believe in Spring
(Warner Bros.)
Bill Evans: piano; electric piano; Eddie Gómez: bass; Eliot Zigmund: drums
---
2 – Sunday at the Village Vanguard (1961)
Days after recording the Sunday at the Village Vanguard, bassist Scott LaFaro died in a car accident in New York, suddenly and cruelly cutting short a promising career. It's wonderful to go back to …Village Vanguard and enjoy the seamless interplay of Evans, LaFaro and Motian. The album showcased a groundbreaking trio format in which each member of the ensemble had an equal role in shaping the music. This was a departure from the traditional piano-bass-drums trios of the time, where the piano was often the dominant instrument. The interplay and equal contributions of piano, bass, and drums were revolutionary and had a profound influence on subsequent jazz trios. The record also features a mix of standards and original compositions by Bill Evans, including "Gloria's Step," "My Man's Gone Now," "Alice in Wonderland," and "Solar." Evans' reimagining of these tunes and his intricate harmonic approach were groundbreaking at the time. One of Evans' very best albums, it's also a LaFaro masterclass from start to finish.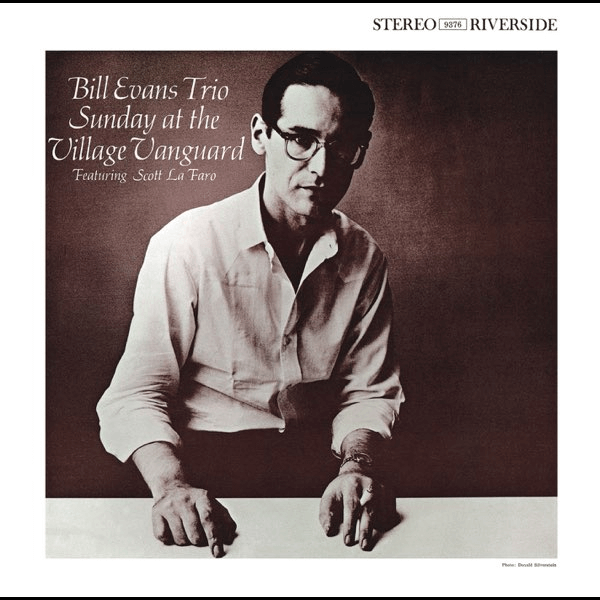 Bill Evans Trio
Sunday at the Village Vanguard
(Riverside)
Bill Evans: piano; Scott LaFaro: bass; Paul Motian: drums
Discover next New York's Best Jazz Clubs
---
1 – Waltz for Debby (1962)
It's fitting that Waltz for Debby and …Village Vanguard should go hand in hand. Both albums are formed from the same live session and as such, this album shares many of the same qualities that made …Vanguard so special. Like most Evans records, Waltz for Debby is emotionally charged and introspective. However, it's Keepnews' production that nudges this incredible record into jazz legend. Never has the intimacy of a live audience ever felt so real and close to touch. The performance of the title track "Waltz for Debby" is astonishing, as are versions of jazz standards "My Foolish Heart" and "Milestones." Evans' clever interpretations of these tunes showcase his harmonic sophistication and acute sensitivity as a pianist. Anybody new to Bill Evans should head straight for this record and enjoy the synergy and synchronicity of three musicians at the peak of their powers.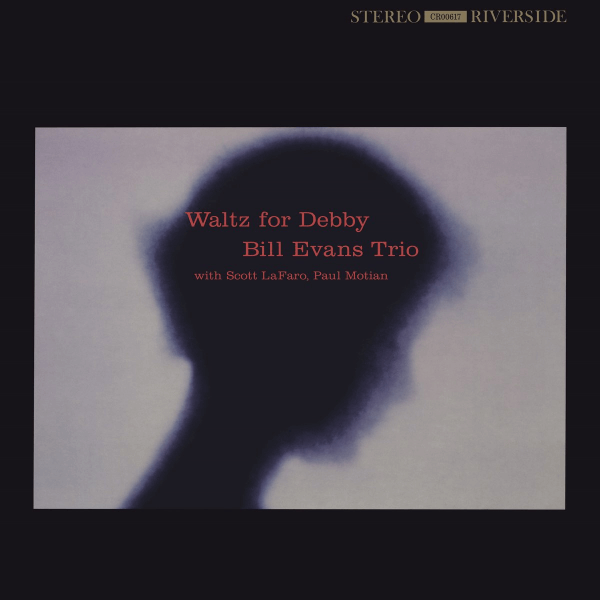 Bill Evans Trio
Waltz for Debby
(Riverside)
Bill Evans: piano; Scott LaFaro: bass; Paul Motian: drums
---
Discover next, the Best Jazz Pianists
Here are the 10 best Bill Evans albums ranked; let us know which one you cherish the most.