Have you ever wondered whether left-handed people are smarter than right-handed ones? You might have even heard people say that left-handers are more creative, as most of them use their "right brain." This might sound like a plausible explanation that makes you say "Yes" to the posed question. However, you would be wrong if your answer is a simple "Yes." This argument might just be a myth.
With that in mind, if you inspect the world of Jazz music, Blues, or any genre in general, you will be astonished as a substantial number of renowned and revered guitarists are left-handed, some with a quirky style of positioning their instrument. Don't get me wrong on this, I am, in no way, implying that a left-handed guitarist is superior to a right-handed one. All I am saying is that Jazz music has had left-handed guitarists who can also take the music world by storm with their creativity and virtuosity.
This article is intended to highlight some of these great left-handed guitarists, their playing styles, and their influences for the readers. Without any further ado, let's dig into this:
Left-Handed Jazz and Blues Guitarists Who Played Right-Handed
Marc Ribot
Marc Ribot is an American guitarist, composer, and producer. He is hailed as a versatile guitarist as he has ventured into genres like free jazz, blues, and Cuban music.
Throughout his career, he had brilliant musicians–including Elvis Costello and Tom Waits–as his collaborators. These collaborations are the key factors that define his eclectic playing style.
Marc Ribot plays a right-handed guitar although he is left-handed and he has disclosed the limitation of technical facilities that he faced while playing a right-handed guitar. He also remarked on this issue by saying:  "That's a real limit, one that caused me a lot of grief when I was working with Jack McDuff and realizing I wasn't following in George Benson's footsteps. I couldn't be a straight-ahead jazz contender if you held a gun to my head."
Recommended Album: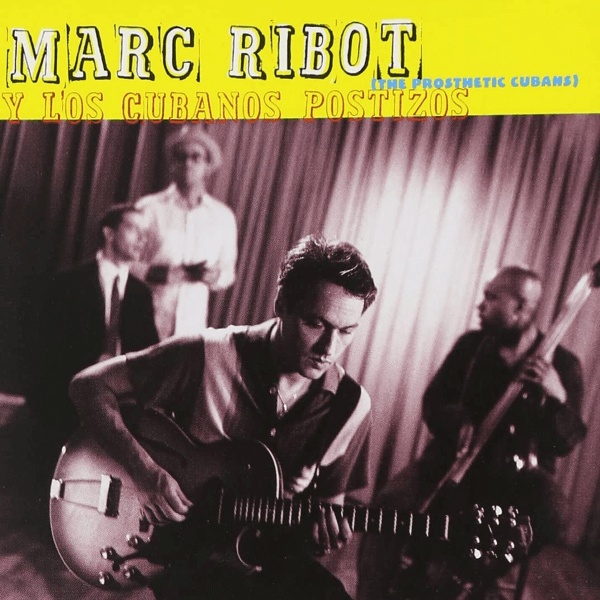 Marc Ribot Y Los Cubanos Postizos (The Prosthetic Cubans)
Atlantic, 1998
Marc Ribot: guitar, trumpet, vocals; Brad Jones: bass; EJ Rodriguez: percussion, vocals; Robert J. Rodriguez: claves, drums, percussion, vocals; John Medeski: organ, Mellotron; Anthony Coleman: organ; Madeline Hunt-Ehrlich, Mattan Ingram, Miles Ingram: vocals; Gregory Ribot: baritone saxophone
---
Mary Halvorson
Mary Halvorson is an American guitarist. She is an amazing guitarist who has never stuck to a particular genre throughout her career. She is highly praised for her innovative playing and improvisational skills, and just like Jimi Hendrix, she is left-handed: "I'm also left-handed like he is, though I don't play guitar lefty." (cf Arts.gov)
What sets her apart from other guitarists is that, along with having immense originality, her compositions sound profusely fresh as well. This is especially impressive considering the sheer number of genres she takes inspiration from.
She is a member of the groups Code Girl and the Mary Halvorson Octet. With them, she has put out some really riveting work.
Recommended album: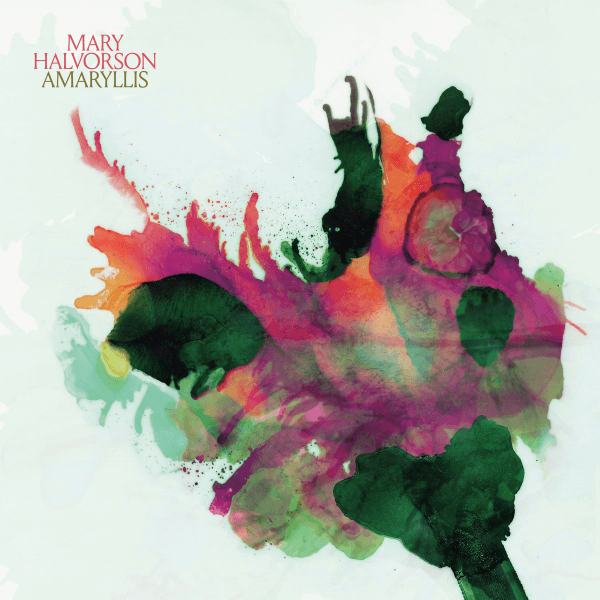 Amaryllis
Nonesuch Records, 2022
Amaryllis is part of our Best Jazz 2022 selection
Mary Halvorson: guitar; Patricia Brennan: vibraphone; Nick Dunston: bass; Tomas Fujiwara: drums; Jacob Garchik: trombone; Adam O'Farrill: trumpet | The Mivos string quartet
---
Jim Mullen
Jim Mullen, Scottish jazz guitarist, who, like the great Wes Montgomery, has ditched using plectrum for the sake of his own distinct style and sound.
What's surprising is that a guitarist of this caliber is actually a self-taught guitarist. As there was no one to oversee his guitar practice, he took up a right-handed guitar despite being left-handed. And this might have been a factor that makes him so unique. Like Wes Montgomery, Mullen plays guitar with his fingers.
He founded the group Morrissey-Mullen with saxophonist Dick Morrissey; released albums and toured extensively. As one of the leading jazz guitarists, Mullen showcases beauty and technical virtuosity in his playing, mesmerizing his listeners around the world.
Recommended Album: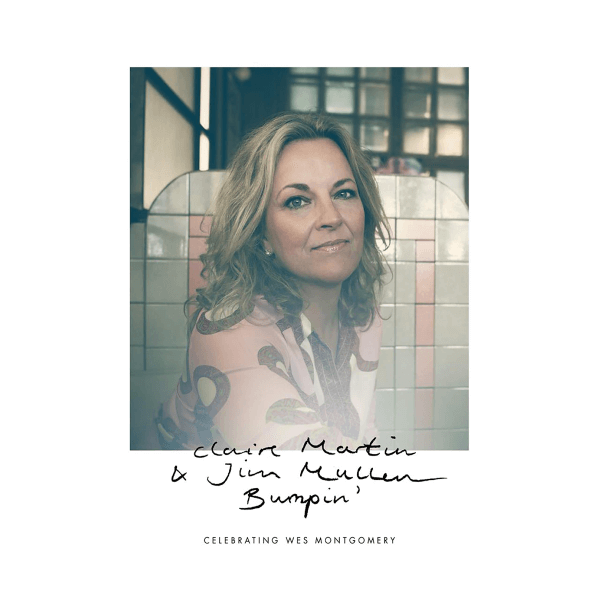 Bumpin' (Celebrating Wes Montgomery)
Stunt Records, 2019
Jim Mullen: guitar; Claire Martin: vocals; Mads Bærentzen: piano; Thomas Ovesen: bass; Kristian Leth: drums
---
Tom Lippincott
Tom Lippincott is an American jazz guitarist who, along with a standard six-string guitar, is notable for playing on an eight-string guitar.
As a major contributor to the South Florida jazz community, he is well known for his collaboration with local artists. He also toured internationally with many famous names of jazz and other genres, such as Ben Monder and  John Stowell. Lippincott is a master of technical, melodic, and rhythmic playing. He frequently utilizes extended harmony paired with complex and groovy rhythms.
If you decide to take a dive into his music, check out the track Lippincott by prog-metal band Animals as Leaders. You would love it.
Recommended Album: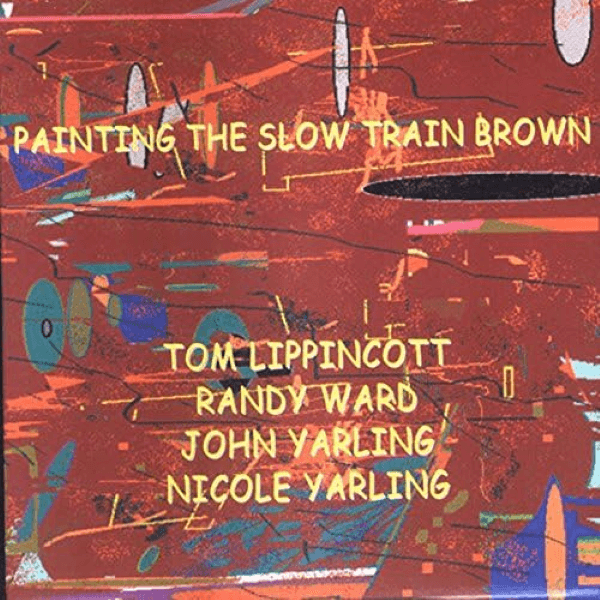 Painting the Slow Train Brown
The Orchard, 2001
Tom Lippincott: guitars, lap steel, accordion, harmonica; Randy Ward: basses; John Yarling: drums; Nicole Yarling: violin
---
Gary Moore
Robert William Gary Moore was a Northern Irish musician. He played with numerous groups and a wide range of genres such as Jazz fusion, blues, and metal. He is considered one of the most influential guitarists of his generation.
Gary is a left-handed guitarist who plays right-handed guitar. He started playing guitar at an early age of 12. He cited blues guitarists such as B.B. King and Albert King to be his influence; Peter Green and Eric Clapton being his biggest.
His virtuosic playing is admired by his fans and praised by critics. It is often stated that Gary could play literally any style. For this and many other factors, he is noted as nothing less than as a genius guitarist.
Recommended Album: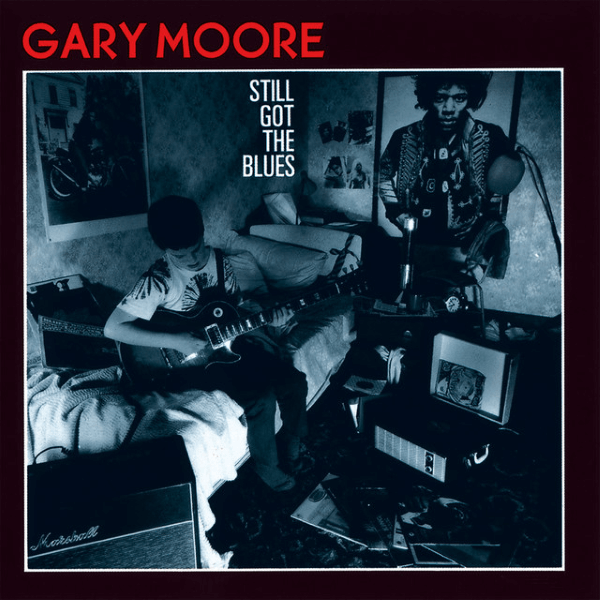 Still Got the Blues
Virgin, 1990
Gary Moore: lead vocals, lead and rhythm guitars; Don Airey, Nicky Hopkins: keyboards; Stuart Brooks, Raul d'Oliveira, Martin Drover: trumpet; Albert Collins, Albert King: guitar; Bob Daisley, Andy Pyle: bass guitar; Brian Downey, Graham Walker: drums; George Harrison: guitar, vocals; Frank Mead, Nick Payn, Nick Pentelow: saxophone; Mick Weaver: piano; Gavyn Wright: strings
---
Left-Handed Jazz Guitarists Who Played On Flipped-Over Right-Handed Guitars (& Blues)
Mdou Moctar
Mahamadou Souleymane is a songwriter and musician based in Agadez, Niger. He is known professionally as Mdou Moctar.
Mdou Moctar plays "Desert blues" inspired rock music with a mesmerizing blend of jazz. He plays guitar in the Takamba and Assouf styles.  Inspired by videos of Eddie Van Halen's six-string techniques and traditional Tuareg guitar music, he has created his own distinct style.
He is cited as "the Hendrix of the Sahara". His upside-down guitar along with his experimental and genre-bending style resembles the great Jimmi Hendrix:
Recommended Album: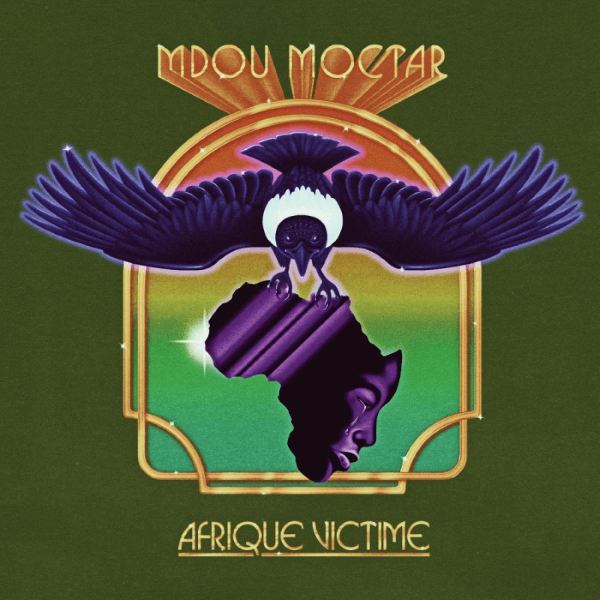 Afrique Victime
Matador, 2021
Mahamadou 'Mdou Moctar' Souleymane: lead guitar, vocals; Michael Coltun: bass guitar, backing vocals, drum machine; Souleymane Ibrahim: drums, percussion, backing vocals; Ahmoudou Madassane: rhythm guitar, backing vocals; Cem Misirlioglu: percussion
---
Otis Rush
Otis Rush Jr. was an American guitarist and singer-songwriter. He was an influence on musicians, like Michael Bloomfield, Peter Green, and Eric Clapton. These artists themselves made big names in their own time as great jazz and blues guitarists.
His guitar playing style is characterized by long bent notes and slow-burning sound. This distinct style shares a resemblance to the 1950s style of music.
His guitars were strung with the low E string at the bottom which is atypical of the majority of the guitarists. He often curled the little finger of his picking hand under the low E for positioning, this is surmised to be another key to his unique style.
Recommended Album: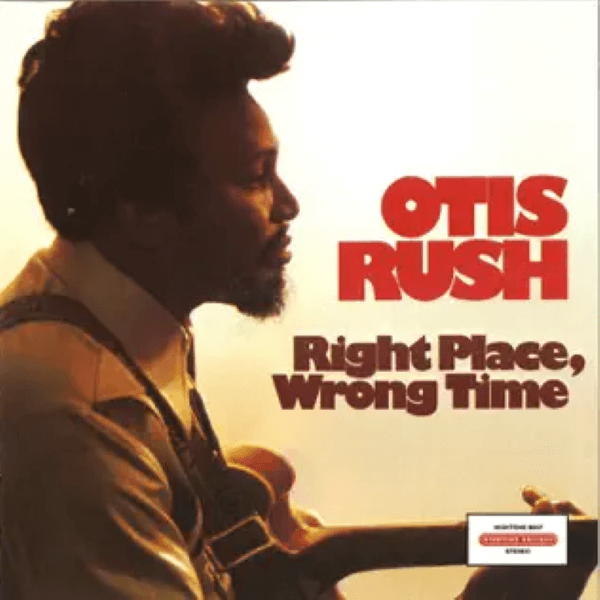 Right Place, Wrong Time
Bullfrog Records, 1971
Otis Rush: vocals, guitar; Fred Burton: guitar; John Kahn, Doug Kilmer: bass; Hart McNee: alto saxophone; Ron Stallings: tenor saxophone; John Wilmeth: trumpet; Mark Naftalin: piano; Ira Kamin: organ; Bob Jones: drums
---
Albert King
One of the three kings of blues, Albert King, has a quirky playing style that compliments his "king" status. He is nicknamed "The Velvet Bulldozer" due to his smooth singing and large size, and also because he drove a bulldozer in one of his day jobs early in his career.
I said "quirky playing style" because Albert King played upside-down right-handed guitar. So, the lower strings of his guitar were placed at the bottom. This change in orientation did give him an edge over other players. Another defining factor of his style is his usage of open tunings.
His deep, dramatic sound and soulful playing on an upside-down guitar have influenced many giants of jazz and blues music including Jimi Hendrix and Eric Clapton.
Recommended album: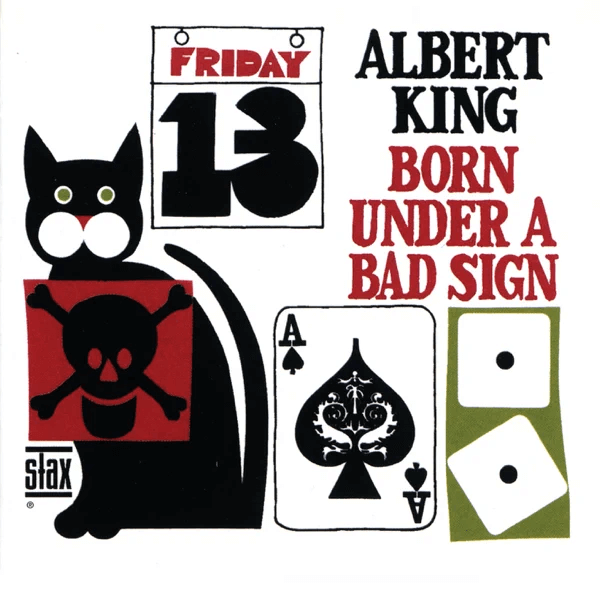 Born Under a Bad Sign
Stax, 1967
Born Under a Bad Sign is one of the 10 Greatest Blues Albums of All Time
Albert King: lead guitar, vocals; Booker T. Jones: keyboards, organ, piano; Isaac Hayes: keyboards, piano; Steve Cropper: rhythm guitar; Donald Dunn: bass guitar; Al Jackson Jr.: drums; Wayne Jackson: trumpet; Andrew Love: tenor saxophone; Joe Arnold: baritone saxophone, flute
---
Jimi Hendrix
Jimi Hendrix was an American guitarist, songwriter, and singer who is unanimously regarded as one of the most influential rock and blues electric guitarists of the 20th century.
Hendrix was a versatile guitar player in styles including jazz, soul, and rock. He had an impeccably solid foundation in blues, to say the least. He could literally make his guitar sound as he pleases. He experimented with an array of feedback techniques that portray an enthralling soundscape that no one knew was even possible. Miles Davis rightfully complimented Hendrix's playing by comparing his improvisation with that of, none other than, John Coltrane.
Recommended Album: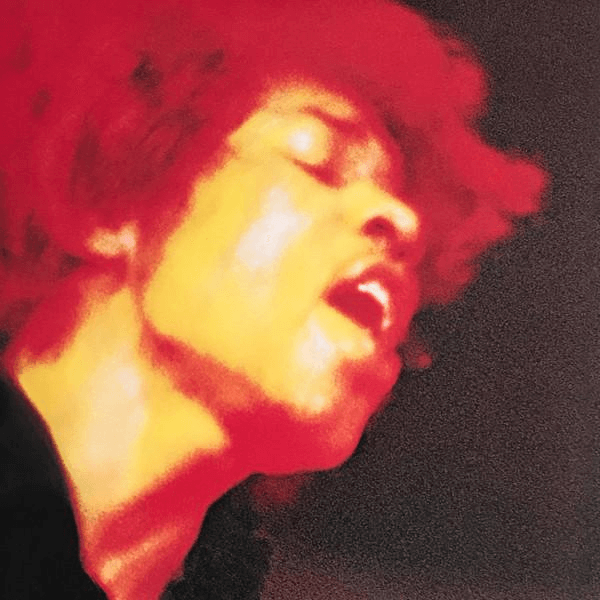 Electric Ladyland
Reprise, 1968
Jimi Hendrix: vocals, guitars; Noel Redding: backing vocals, bass guitar; Mitch Mitchell: backing vocals, drums, percussion
---
Left-Handed Jazz Guitarists (Who Played Left-Handed)
Omar Rodríguez-López
Puerto Rican jazz fusion and experimental guitarist Omar Rodríguez-López is mostly known for his work as a member of the band the Mars Volta. He is a left-handed guitarist who plays left-handed guitars.
Rodríguez-López  also played in bands like At the Drive-In, Antemasque, and Bosnian Rainbows. He played bass for the band De-Facto.  He has also collaborated with legendary artists like John Frusciante and Flea.
He is a highly creative guitarist, as are all the left-handed guitarists. Since he is an experimental and jazz fusion guitarist, his playing involves extended improvisation with changing meters. Unresolved dissonances and minor mode-based riffs and melodies are among the characteristics that shape his compositions.
Recommended Album: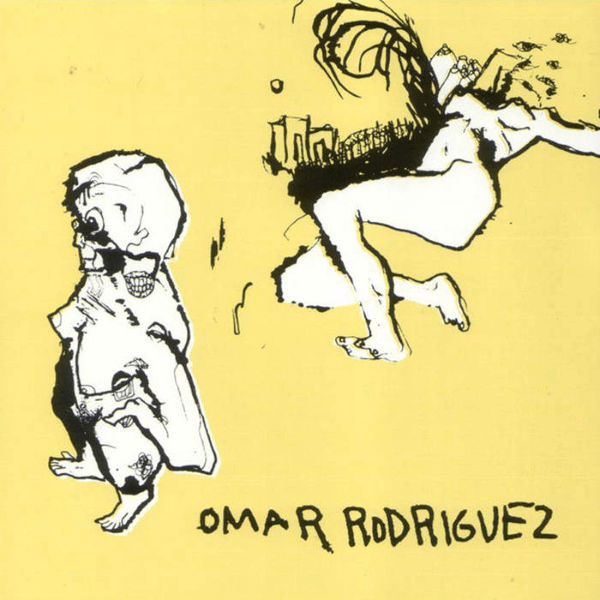 Omar Rodríguez
Willie Anderson Recordings, 2005
Omar Rodríguez-López: guitar, sitar, bass, gong, percussion; Adrián Terrazas-González: saxophone, bass clarinet, percussion; Marcel Rodríguez-López: drums, keyboards, gong, percussion; Juan Alderete, Jon Debaun: bass; Cedric Bixler-Zavala: tambora; Eric Salas: drums
---
Discover next: The Best Jazz Guitarists
Final Words
I hope you have discovered some artists you didn't know were left-handed or been introduced to some great albums to listen to. And, please, let us know in the comments about your favorite left-handed jazz guitarists.