The topic of the greatest blues albums of all time does make sense within the context of a jazz blog—even if it is not obvious at first. Remember that blues is a key root of jazz.
Here, you will find 10 of the greatest blues albums ever, and just as we tapped into the genres of jazz, the following selection of 10 albums will be organized into 10 sub-genres of blues, with one perfect and timeless album for each.
Delta Blues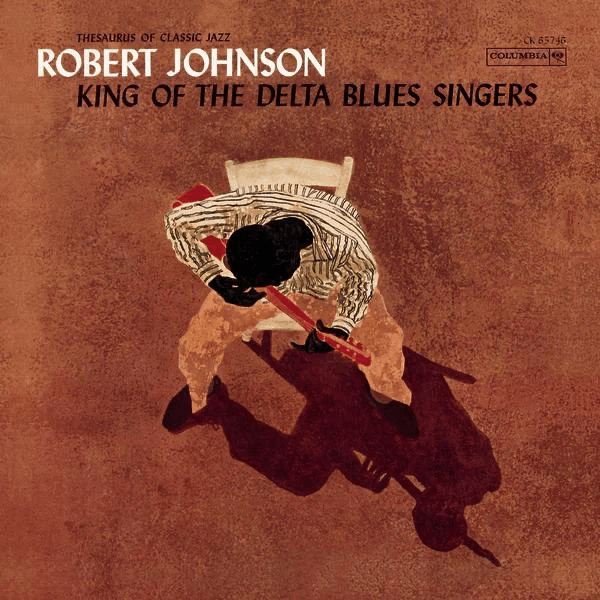 Robert Johnson
King Of The Delta Blues Singers
(Columbia)
Delta Blues is a blues style that originated in the Mississippi Delta and is typically accompanied by slide guitar and harmonica.
King of the Delta Blues Singers is a compilation album by American Delta blues musician Robert Johnson released in 1961 on Columbia Records. It is regarded as one of the greatest and most influential blues albums ever released. Rolling Stone ranked it 374th on its list of the 500 Greatest Albums of All Time.
Robert Johnson: vocals, guitar
Release date 1961
---
Jazz Blues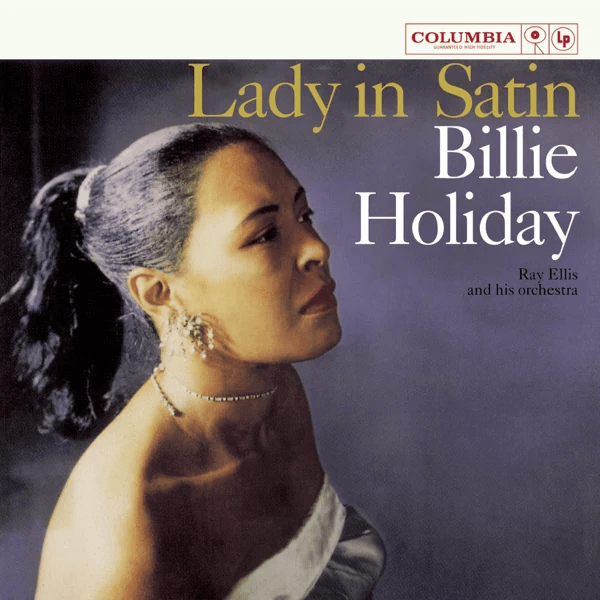 Billie Holiday
Lady In Satin
(Columbia)
Jazz blues has a long history in African-American culture. African-American slaves on plantations in the Deep South incorporated traditional African music, spirituals, and work songs into this new form of music during the 19th century.
Billie Holiday's album, Lady in Satin, was released in June 1958 on Columbia Records and is widely regarded as one of her best. She may have lost much of her upper range due to heroin addiction, but her delivery is infused with her tragic experiences, which included abusive relationships, prison stints, and drug addiction. She drank her vodka straight during the recording sessions, but she still managed to put a lot of emotion into songs like "You've Changed" and "I Get Along Without You Very Well.
Billie Holiday: lead vocals; Performers and musicians click here ↗
Release date June 1958
---
Detroit Blues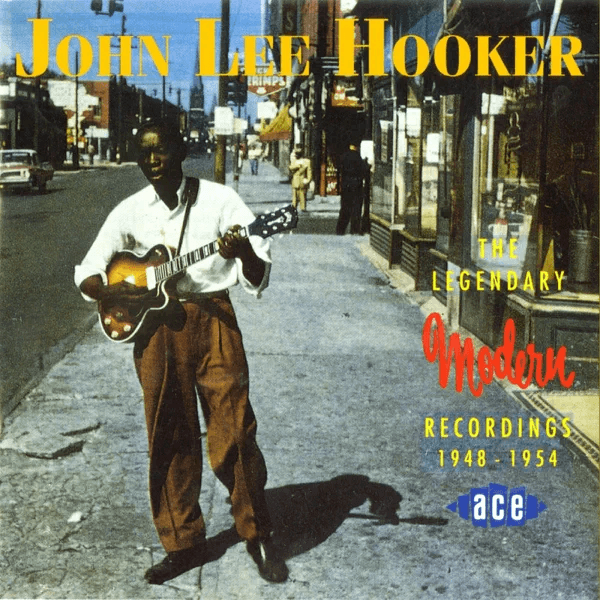 John Lee Hooker
The Legendary Modern Recordings 1948-1954
(Flair/Ace)
The style of Detroit blues is similar to that of Chicago blues. The use of electrically amplified instruments and more varied instrumentation (e.g., bass guitar and piano) distinguishes it from Delta blues.
John Lee Hooker was born in Mississippi and raised in Detroit, where he began his career. He developed this style and lived there for the rest of his life. Between 1948-1954, The Legendary Modern Recordings was released. No one played like John Lee Hooker; no one could come close to his way of composing songs without a plan, his rusty metal sound, his charming, Prince-of-Darkness-like voice, and the way he tapped his foot along with the rhythm and smooth boogie. Many people tried after that, but none of them could completely replicate the original.
Later in his career, John Lee Hooker recorded with other musicians, including white blues, rock, and jazz stars.
John Lee Hooker: vocals, guitar
Release date 1993
---
Rhythm & Blues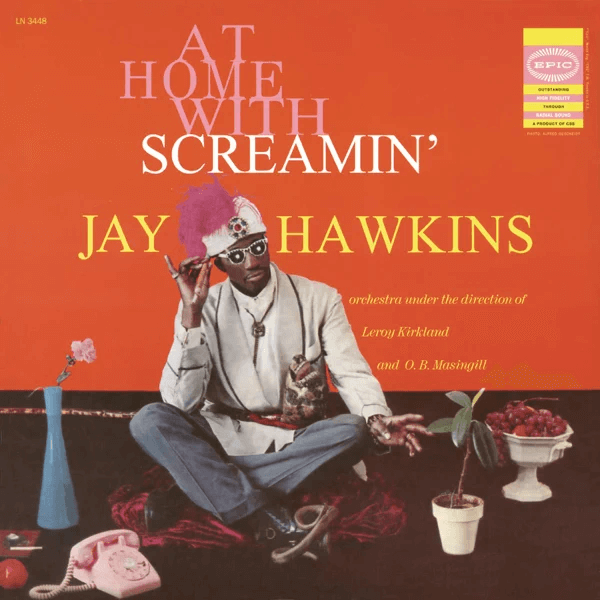 Screamin' Jay Hawkins
At Home With Screamin' Jay Hawkins
(Epic)
The term "rhythm and blues" (also known as "R&B") was coined in the 1940s to replace "race music" as a marketing term for all African-American music—though it usually referred to secular rather than religious music.
The most famous song by Screamin' Jay Hawkins, "I Put A Spell On You," was supposed to be a blues ballad, but when he and his band got drunk in the studio, they produced one of the most heartbreaking, visceral songs in pop history. It became a hit, thereby allowing him to record more of his slightly oddball operatic music and culminating in his first album, At Home with Screamin' Jay Hawkins, released in 1958.
Screamin' Jay Hawkins: vocals; Leroy Kirkland and O.B. Masingil's Orchestra
Release date April 1958
---
British Blues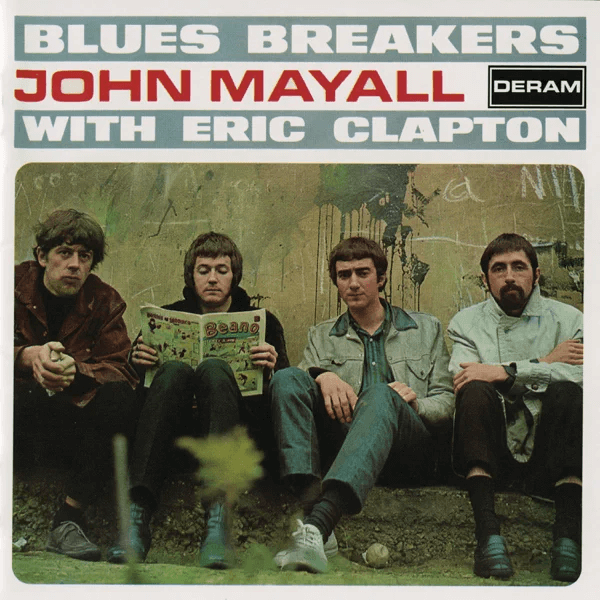 John Mayall With Eric Clapton
Blues Breakers
(London Records)
British blues was a musical movement based in London clubs from the early-to-mid-1960s that had a significant influence on the subsequent rock explosion.
The Beano Album (also known as "Blues Breakers with Eric Clapton") is a studio album by the English blues-rock band, John Mayall and the Bluesbreakers, released on July 22, 1966, and it is a must-have when it comes to British blues.
John Mayall: lead vocals, piano, Hammond B3 organ, harmonica; Eric Clapton: lead guitar, lead vocals on "Ramblin' on My Mind"; John McVie: bass guitar; Hughie Flint: drums | Additional musicians, Alan Skidmore: tenor saxophone; Johnny Almond: baritone saxophone; Derek Healey: trumpet
Release date July 22, 1966
---
Electric Blues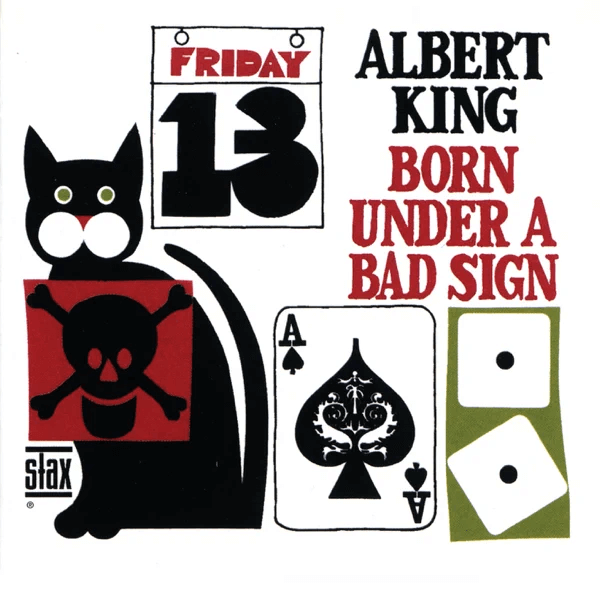 Albert King
Born Under A Bad Sign
(Stax)
Any type of blues music distinguished by the use of electric amplification for musical instruments is referred to as "electric blues." So, this subgenre is, as you can imagine, quite large.
So many other great artists could have been listed here, such as Muddy Waters (see hereafter), Jimi Hendrix (electric rock-blues), or Stevie Ray Vaughan (Texas blues), but Albert King's monumental Born Under a Bad Sign compilation album, released in August 1967,  is so perfect that it had to be the selected as one of the greatest blues albums of all time.
Albert King: lead guitar, vocals; Booker T. Jones: keyboards, organ, piano; Isaac Hayes: keyboards, piano; Steve Cropper: rhythm guitar; Donald Dunn: bass guitar; Al Jackson Jr.: drums; Wayne Jackson: trumpet; Andrew Love: tenor saxophone; Joe Arnold: baritone saxophone, flute.
Release date August 1967
---
Experimental Blues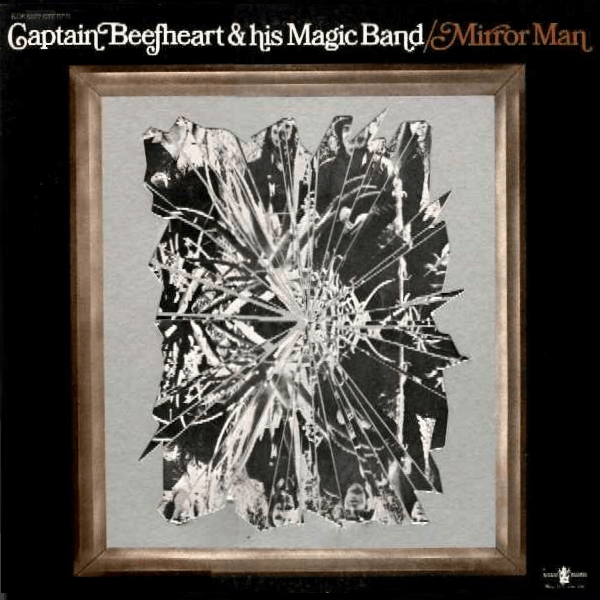 Captain Beefheart & His Magic Band
Mirror Man
(Buddah Records)
"Experimental music" is a catchall term for music that defies genre definitions and existing boundaries. The same applies to experimental blues.
"I don't know anything about music."
–Captain Beefheart
Mirror Man is the fifth studio album by Captain Beefheart and his Magic Band, released on Buddha Records in April 1971. It includes material recorded for the label in 1967, which was intended for release as part of a project called It Comes to You in a Plain Brown Wrapper, which was never completed.
It includes the one and only "Kandy Korn":
Captain Beefheart: vocals, harmonica, oboe; Alex St. Clair Snouffer: guitar; Jerry Handley: bass; John French: drums; Jeff Cotton: guitar
Release date April/May 1971
---
Rock Blues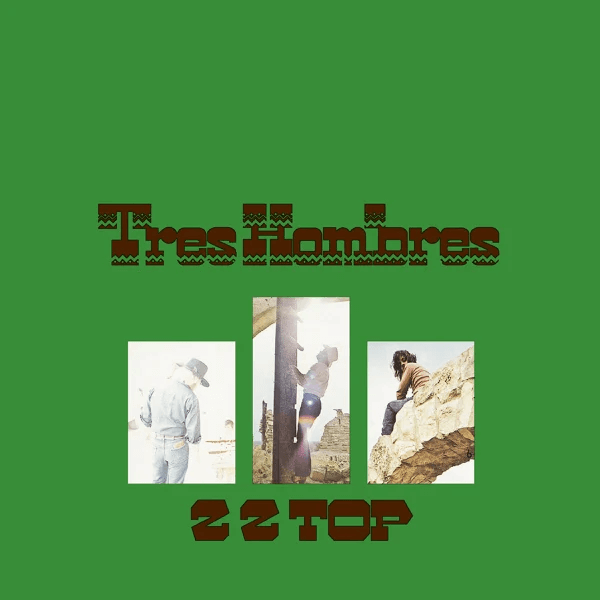 ZZ Top
Tres Hombres
(London Records)
ZZ Top is an American rock band formed in 1969 in Houston, Texas. The band members are guitarist and lead vocalist Billy Gibbons, bassist and co-lead vocalist Dusty Hill, and drummer Frank Beard. One of the most successful rock groups of all time, ZZ Top has sold more than 50 million albums worldwide. The band's unique sound, which blends blues and boogie-woogie with hard rock, has influenced a wide range of artists. ZZ Top has been inducted into the Rock and Roll Hall of Fame ↗ in 2004.
"The blues is a mighty long road. Or it could be a river, one that twists and turns and flows into a sea of limitless musical potential."
–Billy Gibbons
ZZ Top's third studio album, Tres Hombres, was the band's first collaboration with engineer Terry Manning, and it was released by London Records in July 1973. It was the band's commercial breakthrough. The albu– which charted in the Top 10 in the United States–is considered by many to be their masterpiece, and it remains one of the most popular and influential albums in rock history.
It includes the so-very-well-known and timeless "La Grange":
Billy Gibbons: guitar, vocals, harmonica on "Waitin' for the Bus"; Dusty Hill: bass guitar, backing vocals, co-lead vocals on "Beer Drinkers and Hell Raisers"; Frank Beard: drums, percussion (credited as "Rube Beard")
Release date July 26, 1973
---
Chicago Blues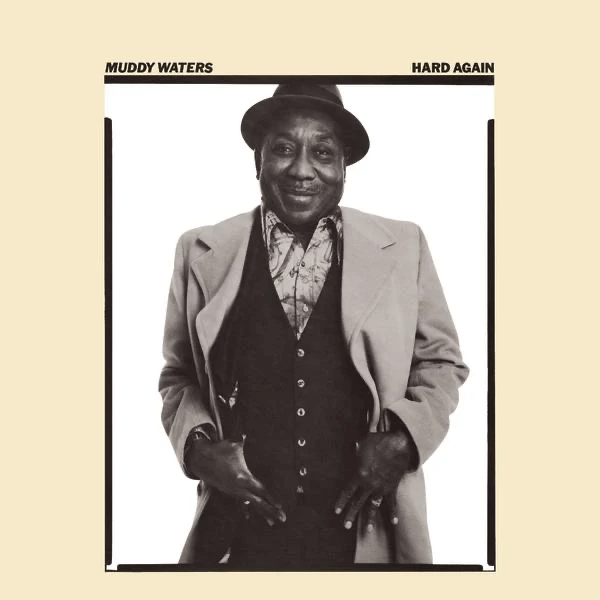 Muddy Waters
Hard Again
(Blue Sky)
Chicago blues is a type of music that originated in the city of Chicago in the early twentieth century. Though it is sometimes seen as simply a regional offshoot of the more well-known Mississippi Delta blues, Chicago blues has its own distinct sound and style. The music is characterized by its use of electric guitars, drums, and horns, as well as its focus on urban themes such as nightclubs and city streets. Chicago blues is also known for its often rough-and-tumble lyrics, which reflect the hardscrabble lives of the musicians who created the genre.
Hard Again is a late example but a must-have by Muddy Waters ↗. It was the first of his albums produced by Johnny Winter, and it was released on January 10, 1977.
"The blues had a baby and they called it rock and roll."
— Muddy Waters
Muddy Waters: vocals, guitar; Bob Margolin: guitar; Pinetop Perkins: piano; James Cotton: harmonica; Willie "Big Eyes" Smith: drums; Charles Calmese: bass guitar; Johnny Winter: guitar, producer, miscellaneous screams.
Release date January 10, 1977
---
Trance Blues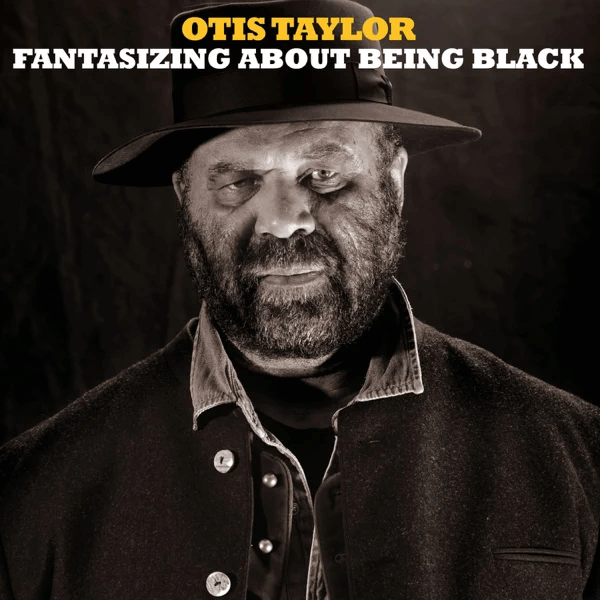 Otis Taylor
Fantasizing About Being Black
(Trance Blues Festival)
Trance blues is a type of music that developed in the early 20th century. This style of music takes the traditional elements of the blues and infuses them with a modern edge. The result is a sound that is both familiar and new. Trance blues often features repetitive guitar licks and hypnotic rhythms. This combination can create a trance-like state that is perfect for dancing or simply losing oneself in the moment.
Fantasizing About Being Black is a perfect album–raw, emotional, hypnotic–and certainly the best example of trance blues so far. Trance blues is not yet a full sub-genre of blues but it already has a few representative albums that should make it count, such as Jeff Beck's You Had It Coming (2001), a few tracks on St Germain's Tourist, and this amazing release by Otis Taylor.
And if the form counts, then the substance is also what makes it one of the greatest blues albums, as well as all the previous albums:
"The different levels of racism in the African American experience that are unfortunately still with us today. The history of African Americans is the history of America. After 15 albums, I've taken all of my thoughts about the history of racial injustice and created a musical interpretation for modern times. When I started recording in 2015, I had no idea the topics would become even more relevant."
–Otis Taylor
Otis Taylor: banjo, electric banjo, guitar, vocals; Jerry Douglas: guitar; Brandon Niederauer: guitar; Todd Edmunds: bass; Anne Harris: violin; Ron Miles: cornet; Larry Thompson: drums.
Release date February 17, 2017
---
The Greatest Blues Albums of All Time:
Robert Johnson – King of The Delta Blues Singer
Billie Holiday – Lady In Satin
John Lee Hooker – The Legendary Modern Recordings
Screamin' Jay Hawkins – At Home With Screamin' Jay Hawkins
John Mayall With Eric Clapton – Blues Breakers
Albert King – Born Under a Bad Sign
Captain Beefheart & His Magic Band – Mirror Man
ZZ Top – Tres Hombres
Muddy Waters – Hard Again
Otis Taylor – Fantasizing About Being Black
Discover next, the 10+1 best smooth jazz albums.