Discover the Best of Jazz selection for 1994 with our 10 best jazz albums released that year. Once again, the albums are listed in no particular order; all are amazing in their own ways. At the end of the article, you will also find a playlist with a track from each of those 10 albums, plus 10 extras, equaling nearly three hours of breathtaking music.

The 10 Best Jazz Albums of 1994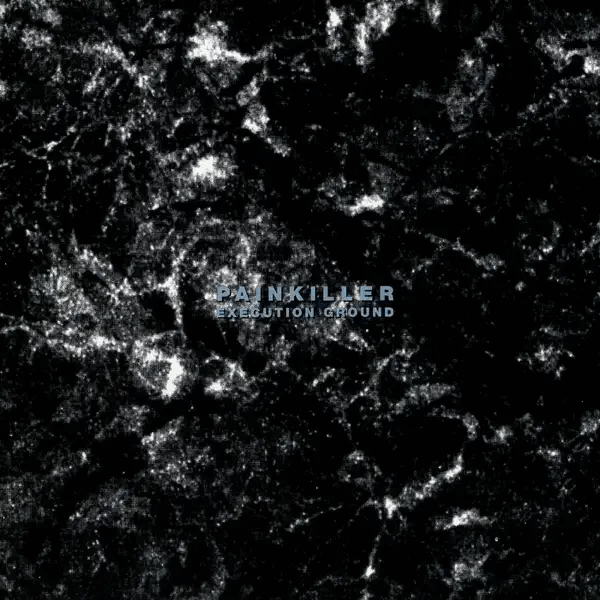 Painkiller
Execution Ground
(Subharmonic)
2-CD set
Avant-garde jazz, avant-garde metal, dub, dark ambient
John Zorn, Bill Laswel, Mick Harris
This is an impressive list for an impressive album, which is certainly the best and most successful release by Painkiller, as they explore the darkness of jazz and the swing of metal.
John Zorn: alto saxophone, vocals; Bill Laswel: bass, samples; Mick Harris: drums, samples, vocals | Yamatsuka Eye: vocals (Tracks 4 and 5 on Live in Osaka)
Release date November 15, 1994
---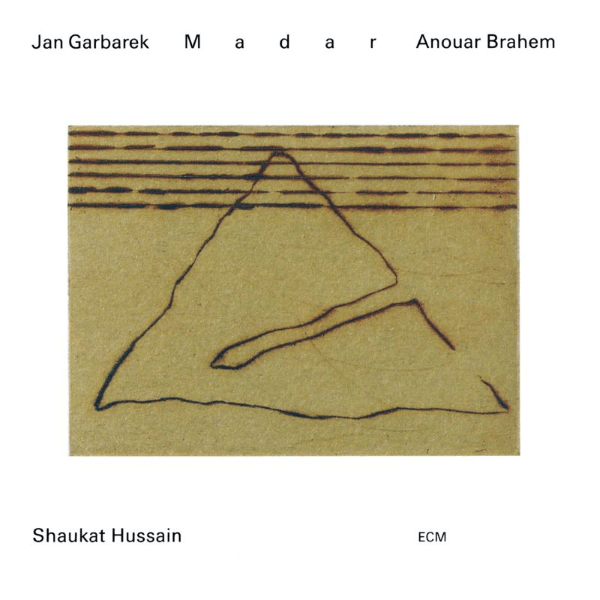 Jan Garbarek, Anouar Brahem, Shaukat Hussain
Madar
(ECM Records)
"In a review of one of their early performances together, writer Wolfgang Sandner made the interesting point that Tunisian oud virtuoso Anouar Brahem is as far removed from Arab music as it is traditionally played in his homeland as Norwegian saxophonist Jan Garbarek is from the jazz mainstream. Certainly, Brahem and Garbarek are two very independent spirits, outsiders who meet here as equals – accompanied, on parts of this intriguing, often thrilling, production by a third original, the Pakistani tabla master, Ustad Shaukat Hussain."—ECM Reviews
Jan Garbarek: soprano saxophone, tenor saxophone; Anouar Brahem: oud; Ustad Shaukat Hussain: tabla
Release date 1994
---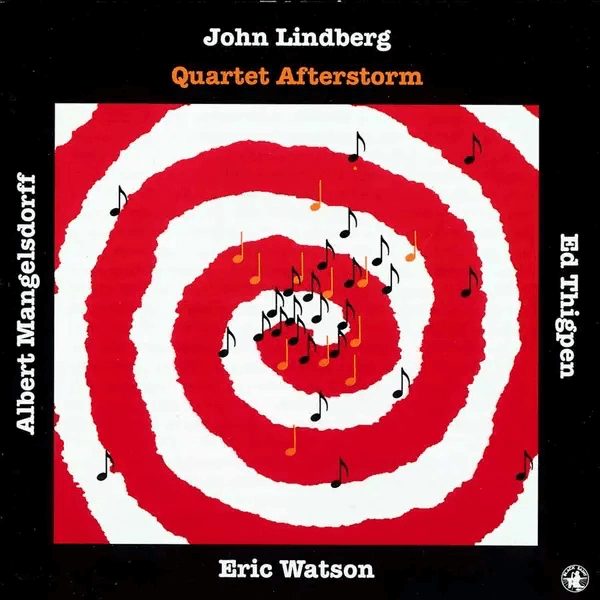 John Lindberg
Quartet Afterstorm
(Black Saint)
After releasing the excellent Dodging Bullets in 1992, bassist John Lindberg added the drums to his initial trio of bass, trombone, and piano. The effect is impeccable and irresistible.
John Lindberg: bass; Albert Mangelsdorff: trombone; Eric Watson: piano; Ed Thigpen: drums
Release date June 15, 1994
---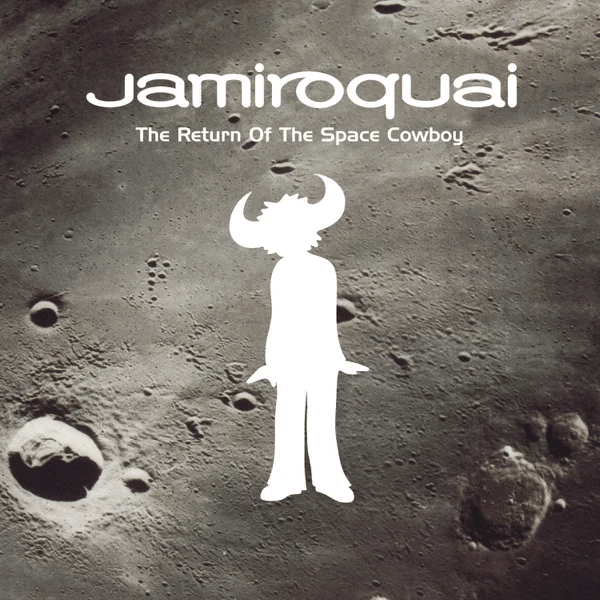 Jamiroquai
The Return Of The Space Cowboy
(Sony Soho Square)
Jamiroquai is a British band that was formed in 1992. The group's sound is a mixture of acid jazz, funk, and disco. Their third album, Travelling Without Moving (1996) was certainly their most acclaimed release, but their second album, The Return of the Space Cowboy (1994), features acid jazz at its best.
Overall, Jamiroquai has released eight studio albums, with their most recent being Automaton (2017). The band has sold 26M+ albums worldwide and is one of the most successful acid-jazz groups of all time.
Jay Kay: vocals; Stuart Zender: bass; Derrick McKenzie: drums; Toby Smith: keyboards; Wallis Buchanan: didgeridoo | Additional musicians – Nick Van Gelder: drums (6); Jeffrey Scantlebury: percussion (9); Maurizio Ravalico: percussion
Release date October 17, 1994
---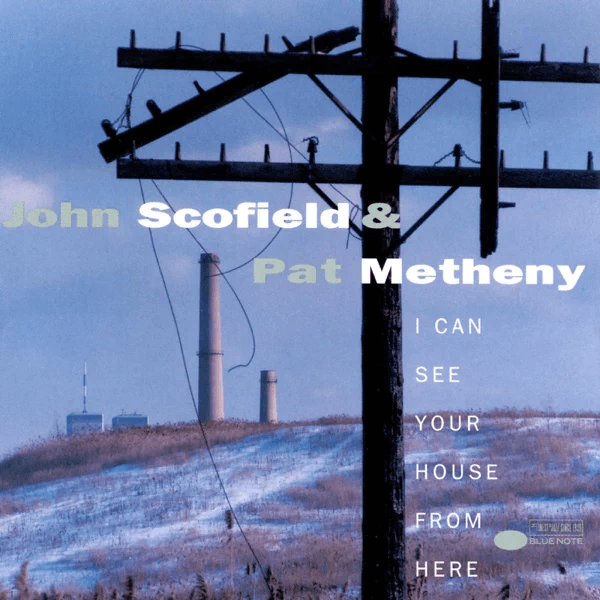 John Scofield & Pat Metheny
I Can See Your House From Here
(Blue Note)
This record is a masterpiece of jazz fusion, with Scofield's virtuosic guitar work complimenting Metheny's lyrical style. Together, they create a sound that is both complex and highly listenable. Through this stereo recording, Scofield can be heard on the left channel and Metheny on the right.
"A masterpiece meeting of musical minds."
–Blue Note
John Scofield: electric, acoustic guitar (left channel); Pat Metheny: electric guitar, nylon-string acoustic guitar, guitar synthesizer (right channel); Steve Swallow: bass guitar; Bill Stewart: drums
Release date April 5, 1994
---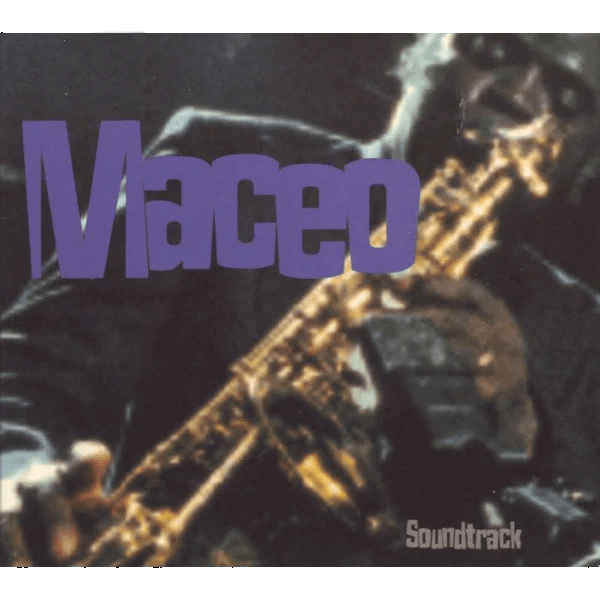 Maceo Parker
Maceo (Soundtrack)
(Minor Music)
Maceo Parker's Maceo (Soundtrack) is a gem. The virtuoso saxophonist masterfully weaves together elements of funk, soul, and R&B to create a unique and intoxicating sound. Parker's impeccable technique is on full display throughout the album, and his solos are nothing short of stunning. The rest of the band is equally impressive, and they provide the perfect backdrop for Parker's virtuosic performance.
Maceo Parker: alto saxophone, vocals; Jerry Preston: bass; Jamal Thomas: drums; Will Boulware: Hammond B3; Pee Wee Ellis: tenor saxophone, vocals; Fred Wesley: trombone, vocals; Bruno Speight: guitar | Guest – Rebirth Brass Band (7); George Clinton: vocals (9); Kym Mazelle: vocals (2, 9)
Release 1994
---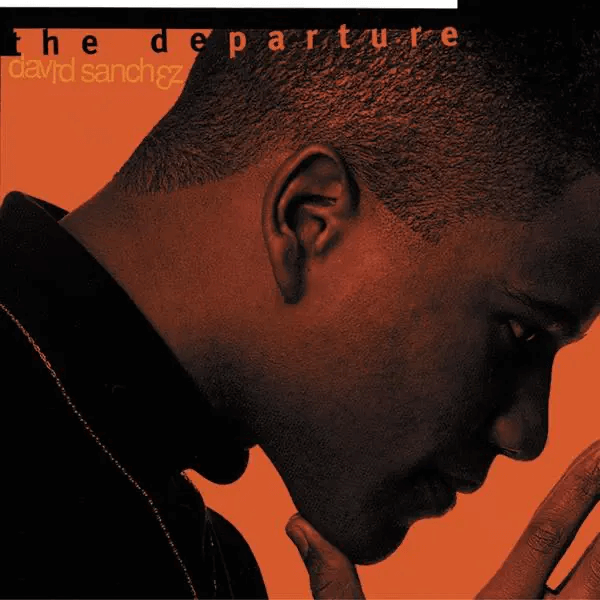 David Sanchez
The Departure
(Columbia)
David Sánchez (born September 9, 1968, in Guaynabo) is a jazz tenor saxophonist from Puerto Rico. The Departure was his first release, and it clearly showed how talented he was. Of course, if your mentor is Dizzy Gillespie himself, then we're not sure how much you still have to prove!
David Sanchez: soprano saxophone, tenor saxophone; Tom Harrell: trumpet; Danilo Perez: piano; Andy Gonzalez, Peter Washington: bass; Leon Parker: drums; Milton Cardona: percussion
Release date 1994
---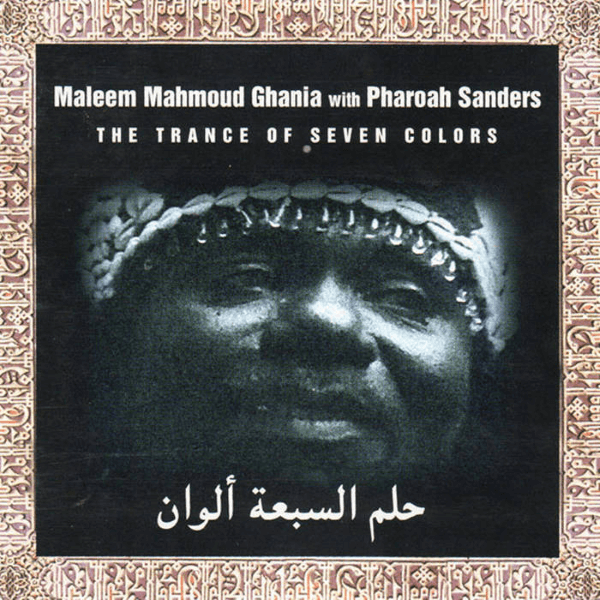 Maleem Mahmoud Ghania with Pharoah Sanders
The Trance Of Seven Colors
(Axiom)
In AllMusic, Wilson McCloy wrote, "To call this outing 'authentic' would be an understatement." In All About Jazz, Chris May called the album "outstanding." We agree on both counts!
"On this album, Ghania is heard on lead vocals, Tbel (tambourine), and Guimbri, which is a bass-like, hollow-bodied instrument roughly three feet in length. The body, which can be struck by the musician as the strings are plucked, is covered with camel skin, while the strings are made from goat intestines. Members of Ghania's family are well known as makers of Guimbri."
—Wikipedia
Maleem Mahmoud Ghania: lead vocals, guimbri, tambourine; Pharoah Sanders: tenor Saxophone; Fatima Labied, Fatna Ifis, Hafida Ghania, J'mia Ghania, Khadija Ghania, Malika Ghania, Mina Ahkaraz, Saida Battach: chorus; Abdellah Ahkaraz, Abdellatif Abdellaoui, Hassan Machoure, Maleem Abdellah Ghania, El Moktar Ghania, Mohamed Abdellaoui, Mohamed Boujmia, Mohamed Outanine: karkabas, handclaps, chorus; Zaida Ghania: lead chorus; Maleem Boubker Ghania: tambourine
Release date September 27, 1994
---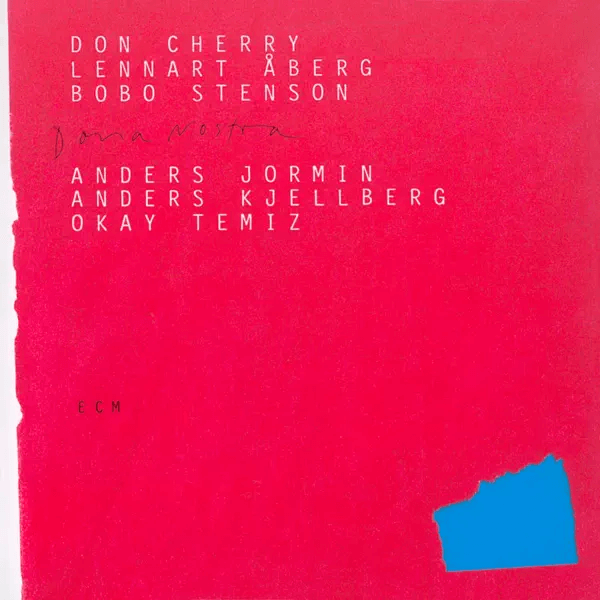 Don Cherry, Lennart Åberg, Bobo Stenson, Anders Jormin, Anders Kjellberg, Okay Temiz
Dona Nostra
(ECM Records)
Dona Nostra is Don Cherry's last album as a leader before his death in 1995. Don Cherry was one of the most influential jazz musicians of the 20th century. The music here is minimalist and beautiful, as you would expect from any ECM release. It also features some of the brightest European musicians of the time, as they developed comfortably refined music.
Don Cherry: trumpet; Lennart Åberg: soprano saxophone, tenor saxophone, alto flute; Bobo Stenson: piano; Anders Jormin: bass; Anders Kjellberg: drums; Okay Temiz: percussion
Release date Mars 22, 1994
---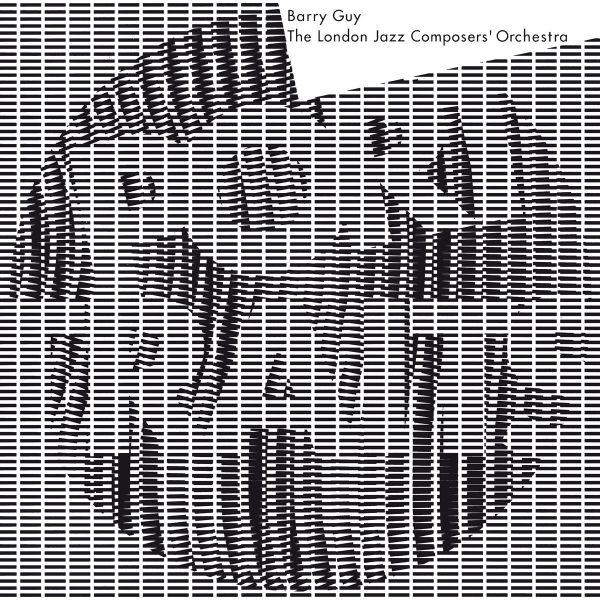 Barry Guy, The London Jazz Composers' Orchestra
Portraits
(Intakt Records)
"In the end, it is a piece full of joy and grief, tension and resolution, productive conflict and resolute individualism. It contains stylistically polyglot music that will surprise some and delight many. It will / should draw new listeners to the band."
—Intakt Records
Barry Guy: bass, director; Henry Lowther: trumpet; Marc Charig: cornet; Jon Corbett: trumpet; Paul Rutherford, Radu Malfatti, Alan Tomlinson: trombone; Steve Wick: tuba; Trevor Watts, Evan Parker, Simon Picard, Peter McPhail, Paul Dunmall: reeds; Phil Wachsmann: violin; Howard Riley: piano; Barre Phillips: bass; Paul Lytton: drums, percussion
release date 1994
---
Best Jazz 1994 – Albums List
Painkiller – Execution Ground (Subharmonic)
Jan Garbarek, Anouar Brahem, Shaukat Hussain – Madar (ECM)
John Lindberg – Quartet Afterstorm (Black Saint)
Jamiroquai – The Return Of The Space Cowboy (Sony Soho Square)
John Scofield, Pat Metheny – I Can See Your House From Here (Blue Note)
Maceo Parker – Maceo (Soundtrack) (Minor Music)
David Sanchez – The Departure (Columbia)
Maleem Mahmoud Ghania with Pharoah Sanders – The Trance Of Seven Colors (Axiom)
Don Cherry, Lennart Åberg, Bobo Stenson, Anders Jormin, Anders Kjellberg, Okay Temiz – Dona Nostra (ECM Records)
Barry Guy, The London Jazz Composers' Orchestra – Portraits (Intakt Records)
The 1990s
Discover all the other 1990s jazz selections: 1990 – 1991 – 1992 – 1993 – 1995 – 1996 – 1997 – 1998 –1999
Playlist "Best Jazz 1994"
Here is a link to the Spotify playlist Best Jazz 1994, with a track for each album listed above plus 10 tracks from 10 other amazing 1994 jazz albums, including Herbie Hancock, Joshua Redman, Paul Bley, Dave Weckl…
---