Acid jazz (also known as "club jazz") is a genre that combines elements of jazz, soul, hip-hop, and funk. It is hugely inventive and often extremely groove-based. So, if you're looking to get into jazz, then the list hereafter features some of the best acid-jazz albums to start with.
The acid-jazz style emerged in the late 1980s in London, England, and quickly gained popularity in clubs and underground venues. Acid jazz often features a driving bassline, horn section, and samples from other genres. The acid-jazz sound is often tightly produced, with a focus on creating a groove that is both danceable and listenable. While the genre has its roots in jazz, it draws heavily from other genres (e.g., hip hop, house, and disco). This fusion of styles makes acid jazz an exciting and unique genre that has something for everyone.
The term "acid jazz" was first coined by the one and only DJ and record producer Gilles Peterson. He used it to describe the music he was playing on his radio show, which featured a mixture of jazz, funk, and hip hop. The popularity of acid jazz grew in the early 1990s, with artists like Us3 and Jamiroquai achieving mainstream success.
The albums are ordered by the release date.
---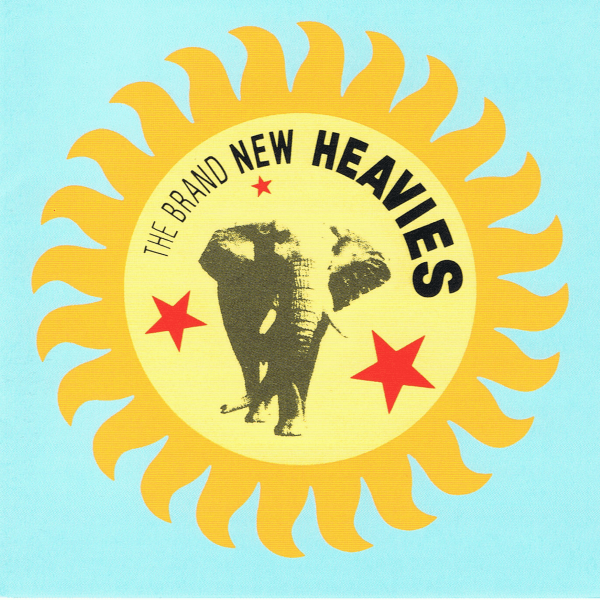 The Brand New Heavies
The Brand New Heavies
(Acid Jazz)
The Brand New Heavies' self-titled album was released in 1990 to critical acclaim. The acid jazz group's debut album features a mix of soul, funk, and hip-hop, with a heavy emphasis on horns and percussion. The album's standout tracks include "Never Stop," "Dream Come True," and " Ride in the Sky." The Brand New Heavies quickly carved out a niche for themselves with their unique sound, and their self-titled album is considered to be one of the best acid jazz albums of all time, released on Acid Jazz Records [website], naturally.
Jay Williamson: vocals; Jan Kincaid: drums, keyboards, percussion; Simon Bartholomew: guitar; Lascelles: guitar, percussion; Jim Wellman: keyboards, soprano, tenor saxophones; Ikebod Smoinei: pipe; Tim Garland: baritone, tenor saxophones; Paul Dias: trumpet
Release date 1990
---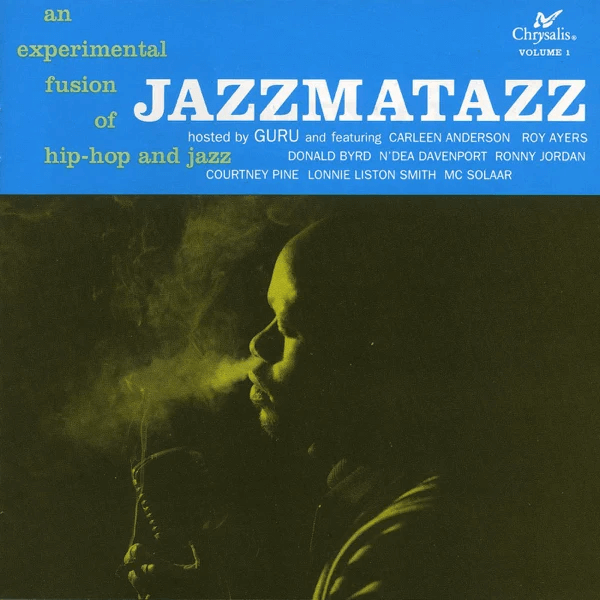 Guru
Jazzmatazz Volume: 1
(Chrysalis)
When you think of acid jazz, the first thing that probably comes to mind is the '90s. And with good reason – it was during this decade that acid jazz became a mainstream genre, thanks in part to albums like Guru's Jazzmatazz Volume 1. Released in 1993, the album featured a mix of traditional jazz instrumentation and contemporary hip-hop beats, creating a sound that was both fresh and classic at the same time. In addition to Guru's own smooth raps, the album featured guest appearances from some of the biggest names in hip-hop, including MC Solaar. With its mix of genres and styles, Jazzmatazz Volume 1 helped to define acid jazz for a new generation – and its influence can still be heard in today's music.
Guru was an American hip-hop artist, best known as one of the two MCs in the duo Gang Starr, which he formed with DJ Premier in 1987. He was born in Boston, Massachusetts, and he died in New York City at the age of 48. Guru's style was characterized by his distinctive delivery, flowing effortlessly between rapping and singing.
Keith "GuRu" Elam: vocals, arrangement; N'Dea Davenport, Diane "Dee C Lee" Sealy, Claude "MC Solaar" M'Barali, Carleen Anderson: vocals; Cary "Big Shug" Guy, The Cutthroats, Black Jack, Mickey "Mus Mus" Mosman: additional vocals; Donald Byrd: trumpet, piano; Simon "The Funky Ginger" Law: keyboards; Branford Marsalis: alto, soprano saxophone; Zachary Breaux, Robert "Ronny Jordan" Simpson: guitar; DJ Jazzy Nice, Christophe "Jimmy Jay" Viguier: scratches; Lonnie Liston Smith: acoustic, electric piano; James "Lil' Dap" Heath: live drums; Roy Ayers: vibraslap, vibraphone; Gary Barnacle: flute, saxophone; Courtney Pine: flute, alto, soprano saxophone
Release date May 18, 1993
---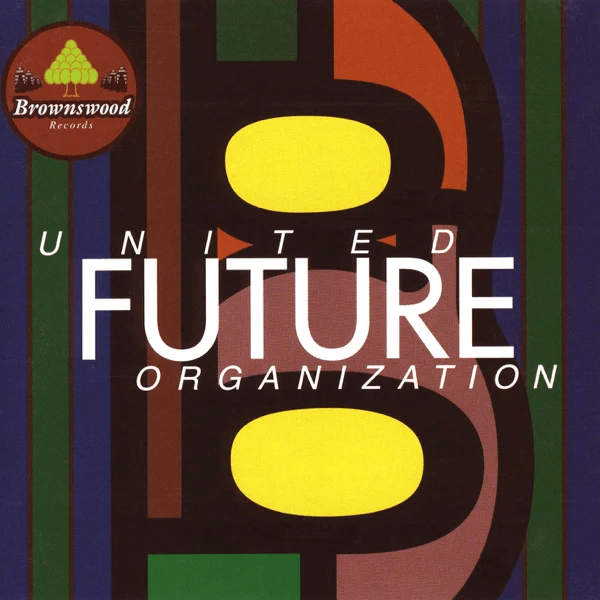 United Future Organization
United Future Organization
(Brownswood Records)
The acid jazz album United Future Organization by United Future Organization is a smooth and mellow album perfect for any fan of the genre. United Future Organization is a Japanese group that was formed in the early 1990s, and they have been credited with helping to popularize acid jazz in Japan but also all around the world. This album features nine tracks, all of which are very well-aging thanks to a sensuality that still works so fine after all these years.
Tadashi Yabe, Toshio Matsuura, Raphael Sebbag: arranger, composer, producer
Release date 1993
---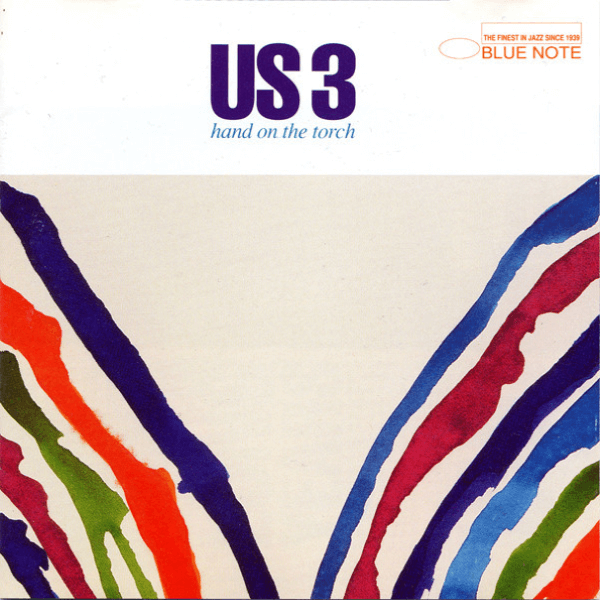 Us3
Hand On The Torch
(Blue Note)
The best-known acid-jazz band is Us3, whose album Hand on the Torch was a worldwide hit. The band's use of samples from Thelonious Monk, Art Blakey, Herbie Hancock, Grant Green, Horace Silver, and many more brought acid jazz to the mainstream. Thanks to bands like Us3, acid jazz has exerted a lasting influence on the world of music.
Rahsaan Kelly, Kobie Powell: rap; Gerard Presencer: trumpet; Dennis Rollins: trombone; Mike Smith: tenor sax; Ed Jones: soprano, tenor sax; Tony Remy: guitar; Matt Cooper: piano | Guest Tukka Yoot: rap.
Released date November 16, 1993
---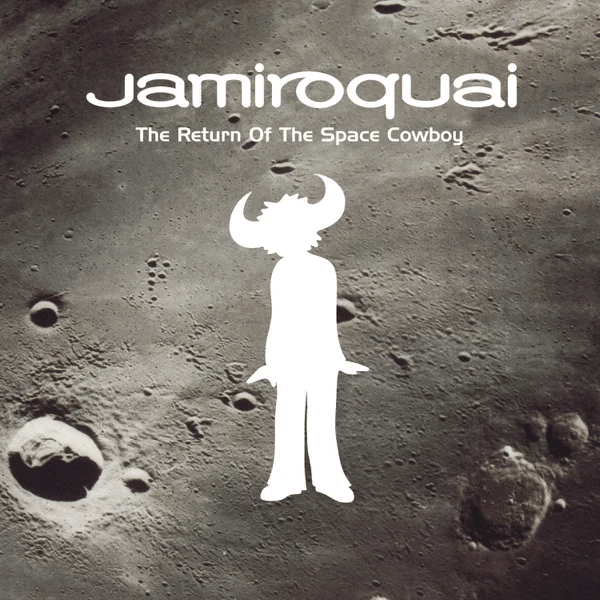 Jamiroquai
The Return Of The Space Cowboy
(Sony Soho Square)
Jamiroquai is a British band that was formed in 1992. The group's sound is a mix of acid jazz, funk, and disco. Their third album, Travelling Without Moving (1996) was certainly their most acclaimed release, but their second album, The Return Of The Space Cowboy (1994 – Part of our Best Of selection), has their acid jazz at its best.
Overall, Jamiroquai has released eight studio albums, with their most recent being Automaton (2017). The band has sold over 26 million albums worldwide and is considered one of the most successful acid jazz groups of all time.
Jay Kay: vocals; Stuart Zender: bass; Derrick McKenzie: drums; Toby Smith: keyboards; Wallis Buchanan: didgeridoo | Additional musicians – Nick Van Gelder: drums (6); Jeffrey Scantlebury: percussion (9); Maurizio Ravalico: percussion
Release date October 17, 1994
---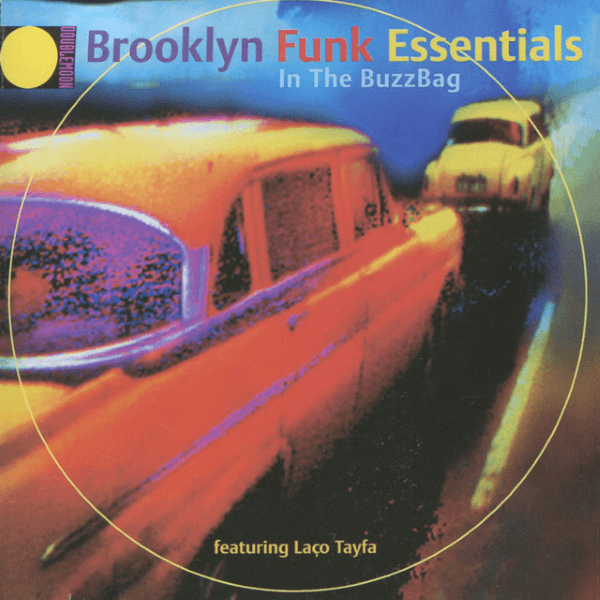 Brooklyn Funk Essentials featuring Laço Tayfa
In The BuzzBag
(Doublemoon)
Acid jazz as a fusion of jazz, funk, hip-hop, and Turkish rhythms and instruments.
"In The BuzzBag is about the meeting between New York and Istanbul. Two cultural centres dotted with towers and held together by bridges, shrowded in smoke and crowded with speeding yellow taxi cabs. Brooklyn Funk Essentials headlined the 1996 Fuji World Music Festival in Istanbul, and as a third encore, they played a funky dancehall version of the classic Turkish melody, 'Üsküdar'. People went nuts. After the show, the promoters asked the band to come back to Istanbul and record that song together with the 11-piece Turko-Roman band Laço Tayfa."
–Brooklynfunkessentials.com
Lati Kronlund: bass, guitar, keyboards; Necati Senot, Suat Karahan, Özkan Alici: baglama; Hüsnü Senlendirici: clarinet; Yancy Drew: drums, vocals; Alpay Dinletir: goblet drum; Ziggy Zerang: keyboards, percussion; ATN Stadwijk: keyboards, vocals; Yildiran Göz: oud; E.J. Rodriguez, Murat Gezgin: percussion; Paul Shapiro: saxophone, flute; Joshua Roseman: trombone: Bassy Bob Brockmann: trumpet, flugelhorn, keyboards, guitar; Gökcan Senasik: violin; Everton Sylvester, Ipek Senot, Papa Dee, Sha-Key, Stephanie McKay: vocals; Türker Dinletir: zurna
Release date July 1, 1998
---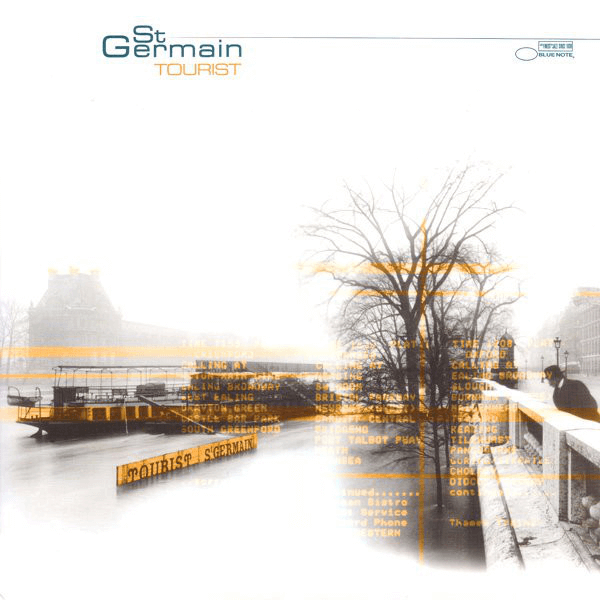 St Germain
Tourist
(Blue Note)
Tourist is the third studio album by St Germain. The album had outstanding commercial success and was certified double platinum in France. It features the singles "Sure Thing", "Don't Look Back" or even "Rose Rouge." The album's sound is a departure from the band's previous work, incorporating elements of trip-hop and electronica, to a mix of nu-jazz and acid jazz. It made its way far beyond jazz lovers: as of 2018, Tourist has sold over four million copies worldwide!
Ludovic Navarre: producer; Pascal Ohsé: trumpet; Claudio De Queiroz: baritone saxophone; Edouard Labor: saxophones, flute; Alexandre Destrez: keyboards; Ernest Ranglin: guitar; Idrissa Diop: talking drum; Edmundo Carneiro: percussion
Release date May 30, 2000
---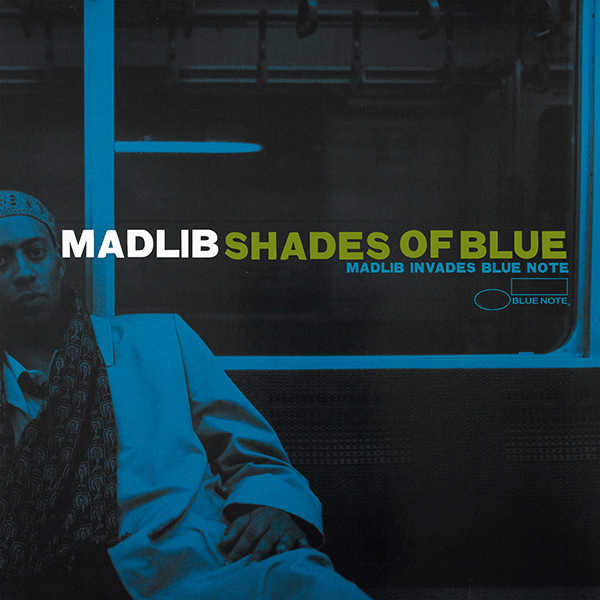 Madlib
Shades Of Blue
(Blue Note)
Released in 2003, Shades of Blue is a jazz, rap, hip-hop, experimental acid jazz album produced by Madlib. The album features Madlib sampling from a wide range of Blue Note recordings from the 1960s and 1970s. While the samples are often recognizable, Madlib manipulates them into a new context, often resulting in a groove that is both fresh and familiar. Shades Of Blue is both nostalgic and forward-thinking, paying tribute to the history of jazz while also setting a new standard for the genre.
"Madlib Invades Blue Note is a unique project that turns over the legacy of the esteemed Blue Note jazz label to one of hip-hop's most unique artists, Madlib, aka Otis Jackson, Jr."
— StoneThrow
Madlib: Remix
Release date June 24, 2003
---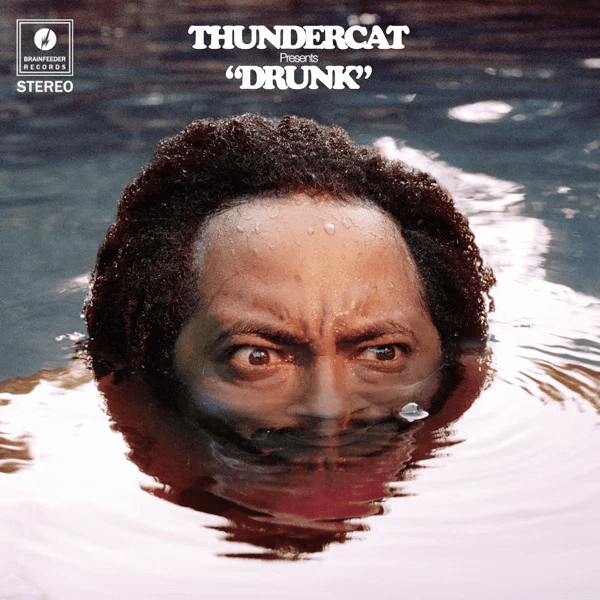 Thundercat
Drunk
(Brainfeeder)
Thundercat is the stage name of musician and producer Stephen Bruner. Bruner first gained attention as a member of the jazz-fusion band Suicidal Tendencies before embarking on a solo career in the 2010s. His music combines elements of jazz, funk, and R&B, and he's often praised for his virtuosic bass playing. His album Drunk was released in 2017 to critical acclaim. Drunk blends Bruner's signature funky bass playing with elements of acid jazz, thereby creating a uniquely psychedelic soundscape. The album is also notable for its honest lyrical content, which often deals with themes of heartbreak, life's challenges, and alcoholism.
Stephen "Thundercat" Bruner: vocals, bass, programming; Miguel Atwood-Ferguson: strings; S. Burris: synth-bass; Zane Carney: guitar; Louis Cole: drums, keyboards, programming; Charles "Mono/Poly" Dickerson: keyboards, programming; Steven "Flying Lotus" Ellison: mixing, synthesizer, programming; Taylor Graves: keyboards, programming; Dennis Hamm: keyboards, piano, synthesizers; Kendrick Lamar, Kenny Loggins, Mac Miller, Cameron "Wiz Khalifa" Thomaz, Pharrell Williams: vocals; Michael McDonald: vocals, keyboards; Deantoni Parks: drums; Zack Sekoff: programming; Kamasi Washington: saxophone
Release date February 24, 2017
---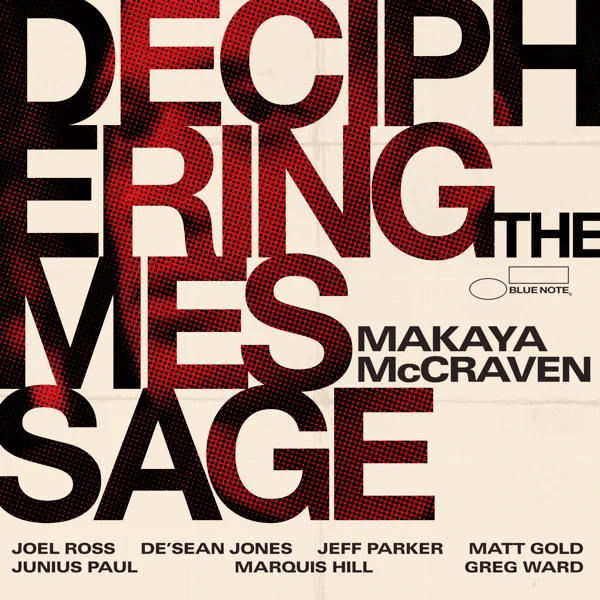 Makaya McCraven
Deciphering The Message
(Blue Note)
Makaya McCraven is a drummer and composer who seeks to push the boundaries of jazz. His innovative approach to music has won him critical acclaim, and he has been hailed as "one of the most exciting talents in jazz today." McCraven's music is often described as "acoustic samplism," a term which refers to his use of samples and looping to create new sonic textures.
In addition to his work as a solo artist, McCraven has also collaborated with some of the biggest names in jazz, including Kamasi Washington and Terence Blanchard.
Deciphering the Message is his first release on Blue Note. While exploring the rest of the record label's catalogue, one realizes that Deciphering the Message is a modern version of what acid jazz could sound like today.
MakayaMcCraven: drums; Joel Ross: vibraphone; Marquis Hill: trumpet; Greg Ward: alto saxophone; Matt Gold: guitar; Jeff Parker: guitar; Junius Paul: bass; De'Sean Jones: tenor saxophone, flute.
Release date November 19, 2021
---
Best Acid Jazz Albums List:
The Brand New Heavies – The Brand New Heavies (Acid Jazz)
Guru – Jazzmatazz Volume: 1 (Chrysalis)
United Future Organization – United Future Organization (Brownswood Records)
Us3 – Hand On The Torch (Blue Note)
Jamiroquai – The Return Of The Space Cowboy (Sony Soho Square)
Brooklyn Funk Essentials featuring Laço Tayfa – In The BuzzBag (Doublemoon)
St Germain – Tourist (Blue Note)
Madlib – Shades Of Blue (Blue Note)
Thundercat – Drunk (Brainfeeder)
Makaya McCraven – Deciphering The Message (Blue Note)
---
After the best Acid Jazz albums, discover next all the other genres of jazz.