Discover the Best of Jazz selection for 1991 with our ten best jazz albums released that year. Once again, the albums are listed in no particular order: all are amazing in their own ways. At the end of the article, you will also find a playlist with a track to represent each of those ten albums, plus ten extra, for nearly 150 minutes of breath-taking music.

The 10 Best Jazz Albums of 1991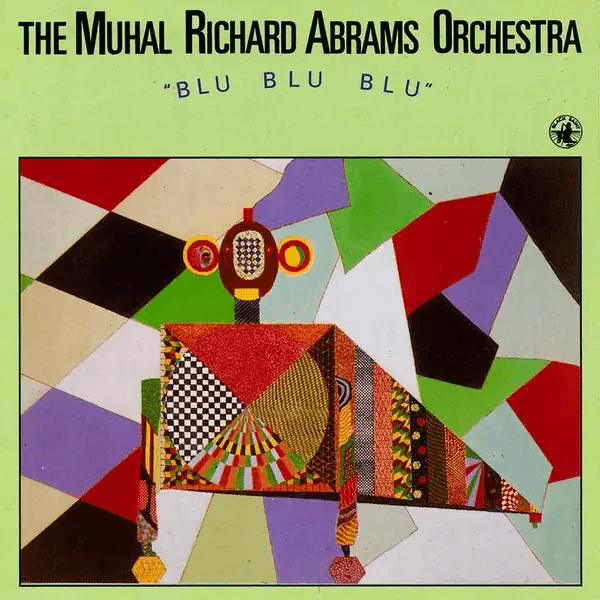 The Muhal Richard Abrams Orchestra
Blu Blu Blu
(Black Saint)
Muhal Richard Abrams, a figure of the Chicago jazz scene, was a clarinetist, cellist, and jazz pianist. But also, as Blu Blu Blu is perfectly showcasing, an incredible composer and conductor. Just take the time to listen to the nearly 80 minutes of this release, it will keep on surprising you, and at no point let you guess correctly what's next. While the music is deeply rooted in jazz and blues (the title track is dedicated to Muddy Waters, a Chicago blues figure), it embodied and still does, the big band Avant grade.
Muhal Richard Abrams: piano, synthesizer, conductor; Jack Walrath: trumpet; Alfred Patterson: trombone; John Purcell: alto saxophone, flute, clarinet; Robert De Bellis: alto saxophone, flute, bass clarinet; Eugene Ghee: tenor saxophone, clarinet, bass clarinet; Patience Higgins: clarinet, flute, baritone saxophone; Mark Taylor: french horn (3); Joe Daley: tuba; Brad Jones: bass; Lindsey Horner: bass (2,4,6); David Fiuczynski: guitar; Warren Smith: vibraphone, timpani; Joel Brandon: whistling; Thurman Barker: drums
Release date 1991
---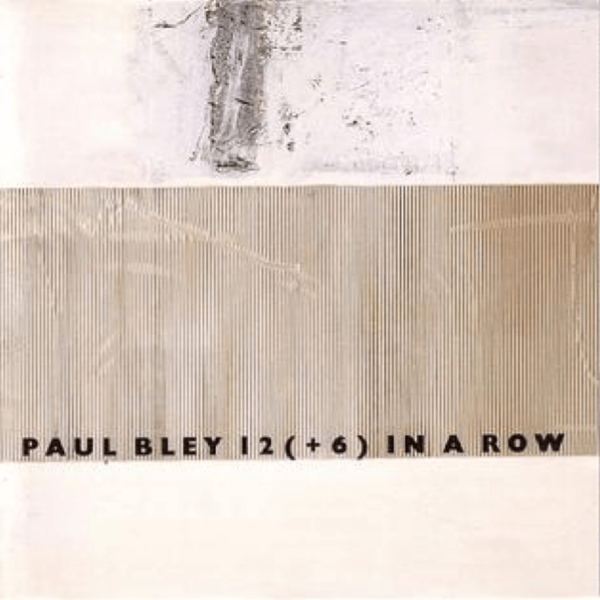 Paul Bley
12 (+6) In A Row
(hat ART)
12 (+6) In A Row is an album full of free jazz, intimate and somehow cheerful. It is made of 18 tracks divided into 8 solo pieces (all by Bley), 3 duos, and 7 trios.
But where is the 12 coming from? And the 6? From the 18 tracks? Or maybe from the 12 tones Paul Bley moves through on the fourth solo "before undoing itself in contrapuntal elegance and modal intervals based upon Scriabin's tone poems" noted Thom Jurek for AllMusic.com?
Paul Bley: piano; Franz Koglmann: flugelhorn; Hans Koch: clarinet, saxophone
Release date 1991
---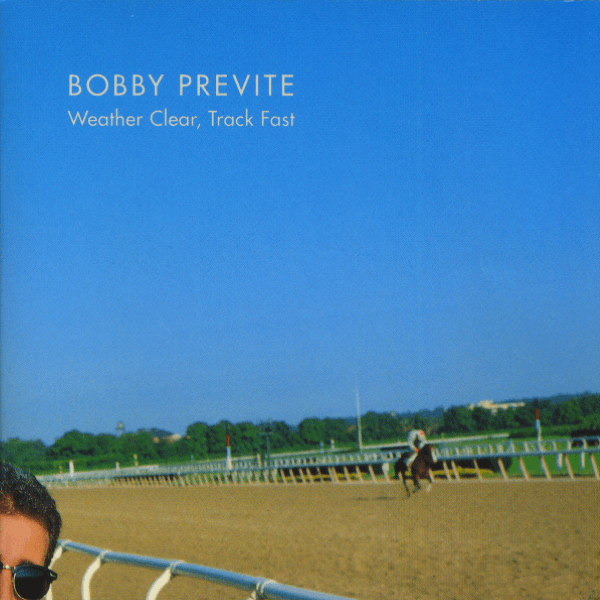 Bobby Previte
Weather Clear, Track Fast
(Enja Records)
"While signed to Gramavision, Previte also began to record for the German label Enja. There were three records in which he returned to a horn front line (but this time four of them). The first of these "racetrack records," released in 1991, was titled after the name of the band, "Weather Clear, Track Fast." A truly all-star CD, it featured some of the heaviest "young lions" at the time—Don Byron, Graham Haynes, Robin Eubanks, Marty Ehrlich, Anthony Cox, and Anthony Davis (who later went on to compose the Opera "X")."
—Weather Clear, Track Fast Bandcamp's page
Bobby Previte: drums; Graham Haynes: cornet; Marty Ehrlich: clarinet, bass clarinet, alto sax, flute; Don Byron: clarinet, baritone saxophone; Anthony Davis: piano; Robin Eubanks: trombone; Anthony Cox: bass
Release date July 1, 1991
---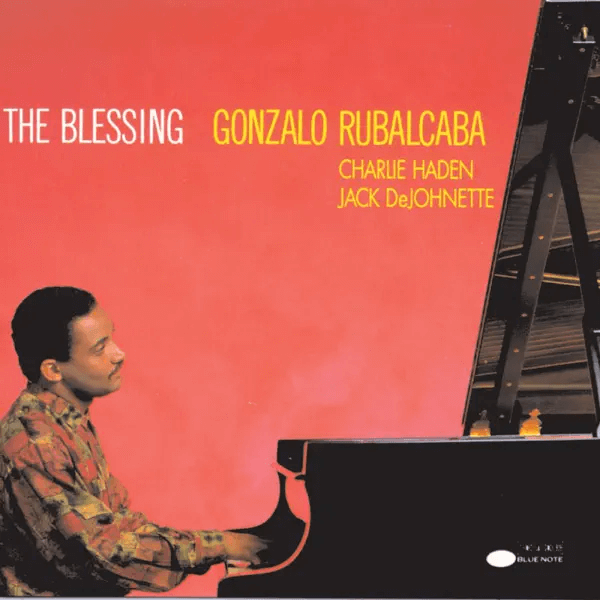 Gonzalo Rubalcaba
The Blessing
(Blue Note)
Gonzalo Rubalcaba is a pianist, émigré from Cuba. He started touring in Europe and Africa in 1983 and recorded his first album as a leader in 1987. His propensity at being so energetically 'Latin jazz' while infusing 'contemporary jazz' lightness, made him get his voice and the full attention of major labels.
The Blessing is Rubalcaba's second release on Blue Note after Discovery: Live at Montreux from 1990, and as stated in the Penguin Guide To Jazz on CD "a huge step forward. Rubalcaba's touch and finesse are marvelous throughout, and DeJohnette is the ideal drummer for the situation, his unassuming virtuosity meeting all the challenges head-on."
Gonzalo Rubalcaba: piano; Charlie Haden: bass; Jack DeJohnette: drums
Release date October 26, 1991
---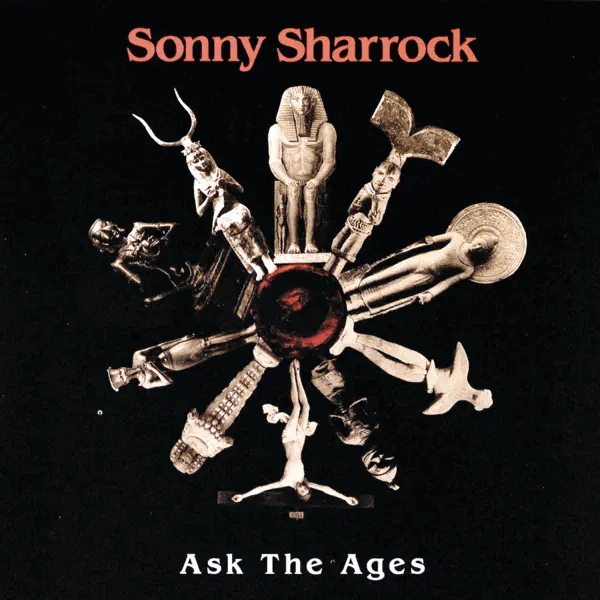 Sonny Sharrock
Ask The Ages
(Axiom)
Now often recognized as Sonny Sharrock's best work, Ask The Ages is a volcanic jazz fusion album made by a guitarist who did not appreciate the sound of guitars; he wanted to be a saxophonist. But when creativity is boiling inside you, it certainly needs to be expressed as Sharrock shared in an interview:
"Music should flow from you, and it should be a force. It should be feeling, all feeling. The whole thing was just to get this thing in me, get it out, you know? Make it real. Because it's in you and it's fine, but it isn't real yet until you make it music."
It became very real for all jazz lovers, and even for all music lovers: Pitchfork gave retrospectively Ask The Ages a 9.5!
Sonny Sharrock: electric guitar; Pharoah Sanders: tenor & soprano saxophones; Elvin Jones: drums; Charnett Moffett: acoustic bass
Release date 1991
---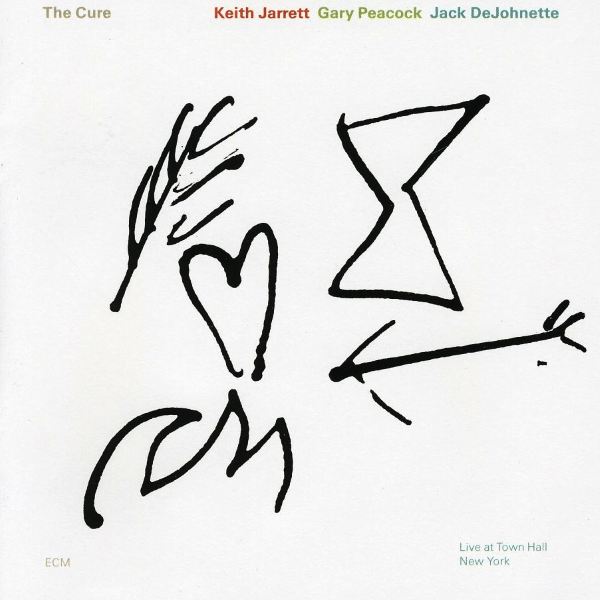 Keith Jarrett Trio
The Cure
(ECM Records)
The perfect thing with the Keith Jarrett Trio is that Keith Jarrett is not playing alone. For the ones who love his solo releases, and for the ones who are not really into his solo releases, it shows another side of him, maybe more focused, and more contained, but for sure as creative and unique.
And for good reasons. The frame here is Gary Peacock's bass, so securely harmonic, and Jack DeJohnette's drumming, so incredibly creative.
The Cure is a live performance by the Trio, recorded on April 21, 1990, at Town Hall, New York. It features tracks by Thelonious Monk ("Bemsha Swing"), Deddette Lee Hill, Willard Robison ("Old Folks"), or Dizzy Gillespie ("Woody 'n' You").
"Yet the undisputed highlight of this set would have to be "Blame It On My Youth." This soulful excursion, with its upward sweeping phrases (akin to Andrew Lloyd Webber's "All I Ask of You"), speaks with wondrous affinity. With his improvisatory wings in full spread, Jarrett molds this tune into something with shape, form, and structure. Such narrative perfection is hard to come by, and worth the price of admission alone for this lucky crowd."
—Tyran Grillo
Keith Jarrett: piano; Gary Peacock: bass; Jack DeJohnette: drums
Release date October 1991
---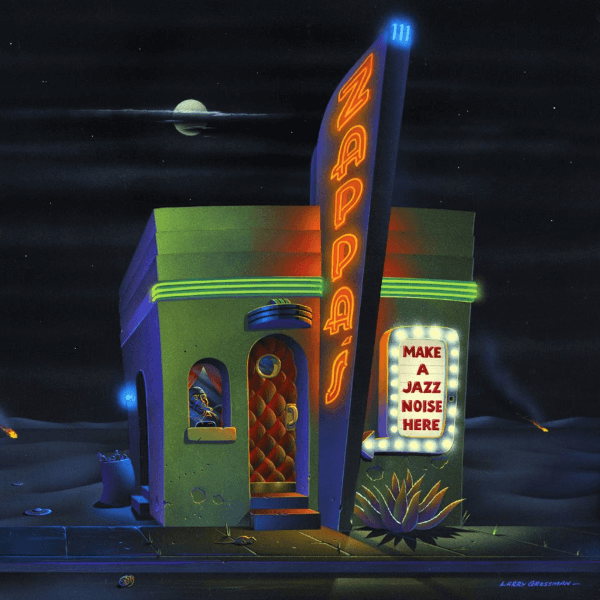 Frank Zappa
Make A Jazz Noise Here
(Zappa Records)
Make a Jazz Noise Here is a double album of live materials—primarily instrumentals—from Zappa's world tour in 1988. It contains some premier recordings, arrangements of Igor Stravinsky and Béla Bartók themes, and, of course, songs that first appeared on previous albums, starting from We're Only in It for the Money to Them or Us. The jazz feeling is created not only with the track selections (e.g., "Eat That Question" or "Big Swifty") but also with how the band interprets the songs, simultaneously so dramatically '80s, jazz, and "Zappa-esque."
Although there is not much space for improvisation, the compositions and musicians are so great that it offers plenty of space for wonderment.
"All material herein is 100% live and there are no overdubs of any kind."
—Frank Zappa
Frank Zappa: lead guitar, synth, vocal; Ike Willis: rhythm guitar, synth, vocal; Mike Keneally: rhythm guitar, synth, vocal; Bobby Martin: keyboards, vocal; Ed Mann: vibes, marimba, electronic percussion; Walt Fowler: trumpet, flugelhorn, synth; Bruce Fowler: trombone; Paul Carman: alto saxophone, soprano saxophone, baritone saxophone; Albert Wing: tenor saxophone; Kurt McGettrick: baritone saxophone, contrabass clarinet; Scott Thunes: electric bass, Minimoog; Chad Wackerman: drums, electronic percussion
Release date June 4, 1991
---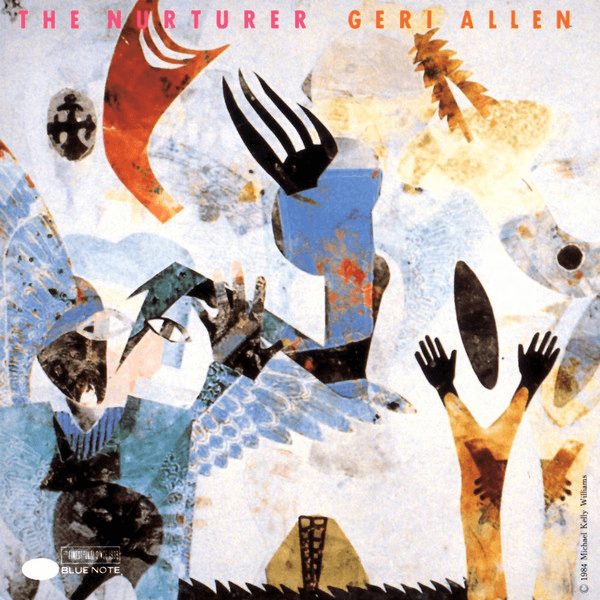 Geri Allen
The Nurturer
(Blue Note)
The music is quite captivating! Bold, intricate, vibrant: this is beautiful acoustic jazz. The band sounds fantastic, and every player gives their all. Geri Allen is great, unique, and building her way.
"Geri Allen is the quintessence of what a present-day mainstream jazz pianist should be. Well versed in a variety of modern jazz styles from bop to free, Allen steers a middle course in her own music, speaking in a cultivated and moderately distinctive voice, respectful of but not overly impressed with the doctrine of conservatism that often rules the mainstream scene."
–Chris Kelsey & Thom Jurek for Blue Note
Geri Allen: piano; Marcus Belgrave: trumpet, flugelhorn; Kenny Garrett: alto saxophone; Robert Hurst: bass; Jeff "Tain" Watts: drums; Eli Fountain: percussion
Release date 1991
---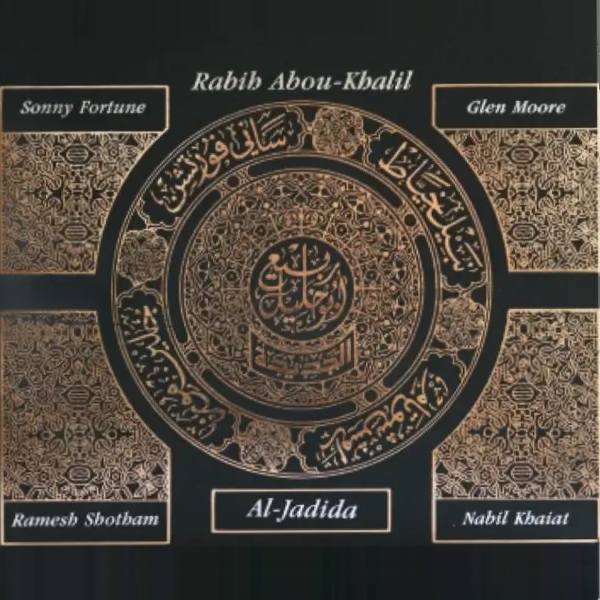 Rabih Abou-Khalil
Al-Jadida
(Enja Records)
Al-Jadida was Rabih Abou-Khalil–the Lebanese oud player, composer, producer, and art-cover designer–first release on the Enja label, as it opened a collaboration that still lives today, more than 30 years after.
The album was a success, fusing so perfectly traditional Arab music with jazz.
"Rabih Abou-Khalil, among the rare Arabic musicians who have recorded and played extensively with jazz musicians, successfully navigates the middle ground between traditional North African sounds and hard bop. Besides the leader's oud and flute, alto saxophonist Sonny Fortune provides the blues bite; bassist Glen Moore, the rhythmic connection, and percussionists Ramesh Shotham and Nabil Khaiat, provide the African seasoning"
—Ron Wynn for Allmusic
Rabih Abou-Khalil: oud; Sonny Fortune: alto saxophone; Glen Moore: bass; Ramesh Shotham: South Indian drums, percussion; Nabil Khaiat: frame drums
Release date 1991
---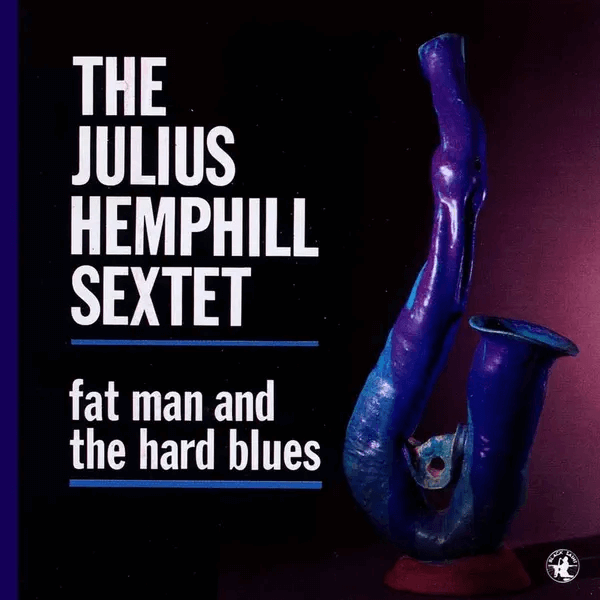 The Julius Hemphill Sextet
Fat Man And The Hard Blues
(Black Saint)
Julius Hemphill was a saxophone player-alto, soprano, tenor, and flute—and a jazz composer. He moved from Texas to St. Louis to New York, where he became an integral part of the "loft jazz" scene. He played with Anthony Braxton, and Lester Bowie, and founded the World Saxophone Quartet, while also giving saxophone lessons, as to David Sanborn or Tim Berne for which he became a mentor and a friend:
"He grew up near those juke joints and he heard music coming out of these places all the time. And of course he played with Kool & the Gang in the seventies. He had a band with Cornell Dupree and Richard Tee and he played with Ike and Tina Turner. All the way to the end Julius could evoke blues or jazz without resorting to cliches because he didn't follow any rules. He could write a blues and it didn't sound like anybody else's blues. He could write a gospel tune for six saxophones and it sounded like the real deal. I can't think of anybody else who could do that so convincingly."
–Tim Berne, interviewed by Duncan Heining
Fat Man And The Hard Blues is summing up all these incredible specificities, uniquely.
Julius Hemphill: alto saxophone; Marty Ehrlich: soprano saxophone, alto saxophone, flute; Carl Grubbs: soprano saxophone, alto saxophone; James Carter: tenor saxophone; Andrew White: tenor saxophone; Sam Furnace: baritone saxophone, flute
Release date 1991
---
Best Jazz 1991 – Albums List
The Muhal Richard Abrams Orchestra – Blu Blu Blu (Black Saint)
Paul Bley – 12 (+6) In A Row (hat ART)
Bobby Previte – Weather Clear, Track Fast (Enja Records)
Gonzalo Rubalcaba – The Blessing (Blue Note)
Sonny Sharrock – Ask The Ages (Axiom)
Keith Jarrett Trio – The Cure (ECM Records)
Frank Zappa – Make A Jazz Noise Here (Zappa Records)
Geri Allen – The Nurturer (Blue Note)
Rabih Abou-Khalil – Al-Jadida (Enja Records)
The Julius Hemphill Sextet – Fat Man And The Hard Blues (Black Saint)
The 1990s
Discover all the other 1990s jazz selections: 1990 – 1992 – 1993 – 1994 – 1995 – 1996 – 1997 – 1998 –1999
Playlist "Best Jazz 1991"
Here is a link to the Spotify Playlist Best Jazz 1991, with a track for each album listed above plus 10 tracks from 10 other amazing 1991 jazz albums, including Butch Morris, Jimmy Lyons, Andrew Cyrille, David Murray, Kenny Barron…