Discover the Best of Jazz selection for 1990 with our ten best jazz albums released that year. Once again, the albums are listed in no particular order: all are amazing in their own ways. At the end of the article, you will also find a playlist with a track to represent each of those ten albums, plus ten extra, for nearly 150 minutes of breathtaking music.

The 10 Best Jazz Albums of 1990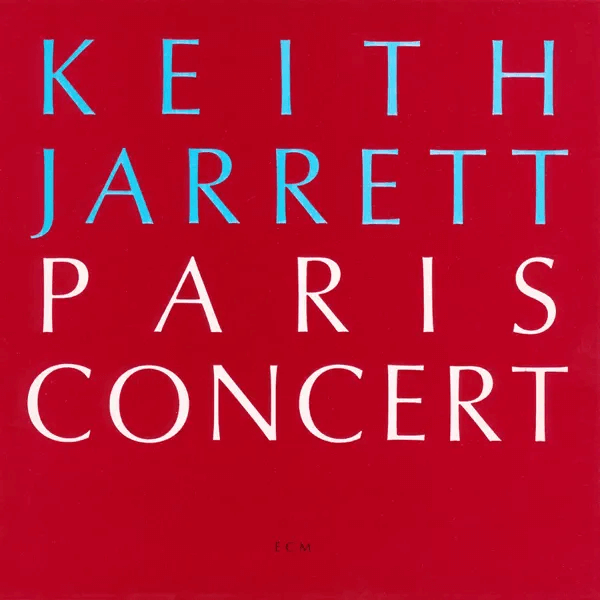 Keith Jarrett
Paris Concert
(ECM Records)
Recorded live on October 17, 1988, at Salle Pleyel, Paris, France, during the second part of Keith Jarret's World Tour 1988, Paris Concert is one of the maestro's best solo recordings; some even praise it more than The Köln Concert.
The first track, "October 17, 1988," is simply magnificent, and as often with music of this quality, one needs to experience it personally. Take 40 minutes to listen to it. Since you are reading this post, chances are that you will be touched by it.
"A Keith Jarrett solo improvisation is, at its most selfless, a drop into an ocean of feeling far outside the realm of articulation. One feels it in the bones, in the brain, and most importantly in the heart, but always as one part of a thread stretching as far as listeners can see into both the past and the future. We encounter that thread as one might a rainbow: the closer we run toward it, the farther it travels away from us. Only when we look inward do we discover where it begins and ends."
—Tyran Grillo
Keith Jarrett: piano
Release date April 1, 1990
---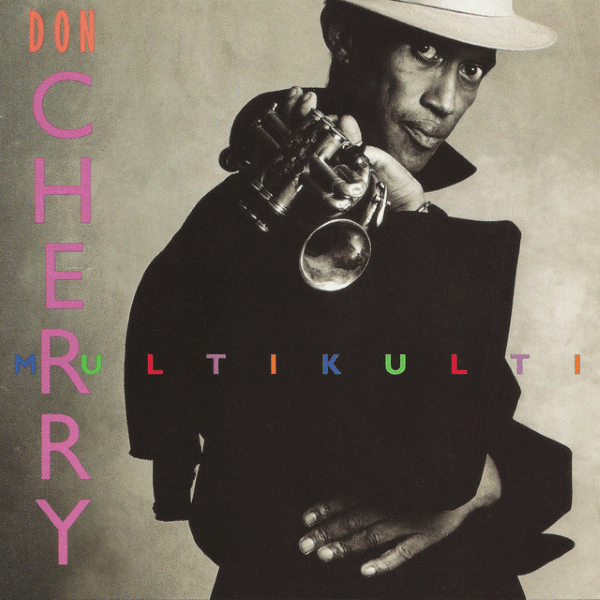 Don Cherry
Multikulti
(A&M Records)
More than avant-garde, Multikulti is a jazz-world-music fusion aimed at being as enjoyable as it is accessible. The music here gets its roots from all continents, in all respects, in a positive collaboration.
Unpretentious, directly from the heart, and covering many aspects of Don Cherry's world, this album is simply great—and greatly simple!
Don Cherry: pocket trumpet, doussn'gouni, vocals, flute, melodica, piano; A Watts Prophet, Anthony Hamilton, Ingrid Sertso: vocals; Frank Serafine, David Cherry: synthesizer; John L. Price: drum programming; Bo Freeman, Mark London Sims: bass; Karl Berger: marimba, vocals; Bob Stewart: tuba; Carlos Ward: alto saxophone; Naná Vasconcelos: percussion; Ed Blackwell, Deszon X. Claiborne: drums; Peter Apfelbaum: tenor saxophone, cowbell, marimba, organ, synthesizer, bells, gong, palitos, vocals; Jessica Jones, Tony Jones: tenor saxophone; Joshua Jones: drums, timbales, cowbell, vocals; Robert Huffman: congas, bell tree, vocals; Peck Allmond: baritone saxophone; Jeff Cressman: trombone, vocals; Frank Ekeh: shekere, dunun, vocals; Stan Franks, Will Bernard: guitar; James Harvey: trombone; Bill Ortiz: trumpet, vocals; Allen Ginsberg, Claudia Engelhart, Karen Knight: chorus
Release date 1990
---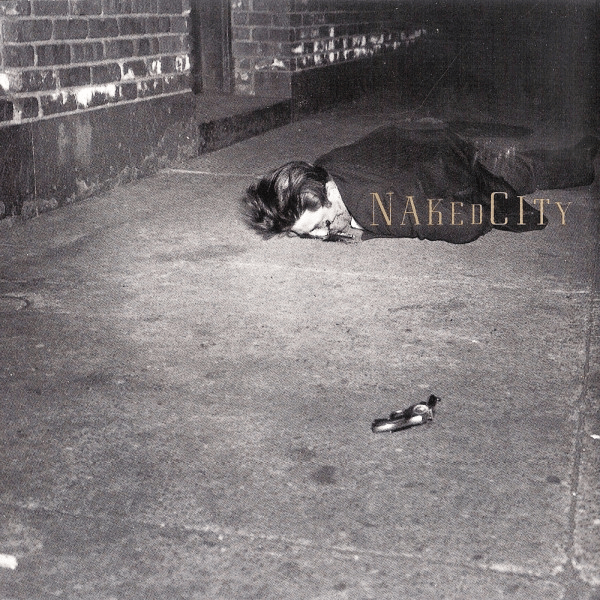 John Zorn
Naked City
(Nonesuch)
John Zorn is an American saxophonist, composer, and improviser who cannot be put in a box. He has explored and contributed to so many genres (e.g., jazz, rock, hardcore, classical, contemporary, and many more) and is therefore seen as one of the most influential musicians of our time.
In that sense, Naked City is a perfect example of his work: exceptional, yet uncategorizable. The album is so extreme that it has to be played and experienced to understand how it was ground-breaking at its time of release—and still is to this day. The avant-garde jazz style is pushed to its limits in all directions at the same time, and each new track will make you think, "Wow! Really!"
Naked City is comprised of 26 songs, mainly covers of well-known movie themes but also miniatures composed by the group, from avant-garde metal to hardcore—and even grindcore!
John Zorn once said, "One thing that I do ask myself when I'm in the creative process is, 'Does the world need this?'" Yes, it needs it. So deeply. Naked City is a milestone in post-modern jazz—and in music in general.
John Zorn: alto saxophone; Bill Frisell: guitar; Fred Frith: bass; Joey Baron: drums; Wayne Horvitz: keyboards; Yamatsuka Eye: vocals
Release date February 16, 1990
---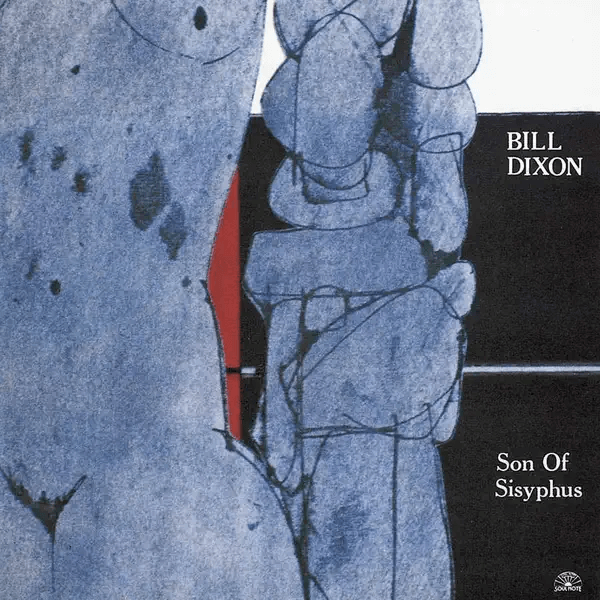 Bill Dixon
Son Of Sisyphus
(Soul Note)
There is a most unexpected peace of mind in this free-jazz album, like a quiet beauty or a mystical depth, which makes it so special and magnificent.
"Son of Sisyphus… is superior in almost every regard… The overriding impression is of space and movement and there's a sense in which Dixon's melancholically graceful soloing follows Cecil Taylor's much-quoted assertion that his own improvisations imitate the leaps that a dancer makes in space."
–The Penguin Guide to Jazz
Bill Dixon: trumpet, piano; John Buckingham: tuba; Mario Pavone: bass; Lawrence Cook: drums
Release date 1990
---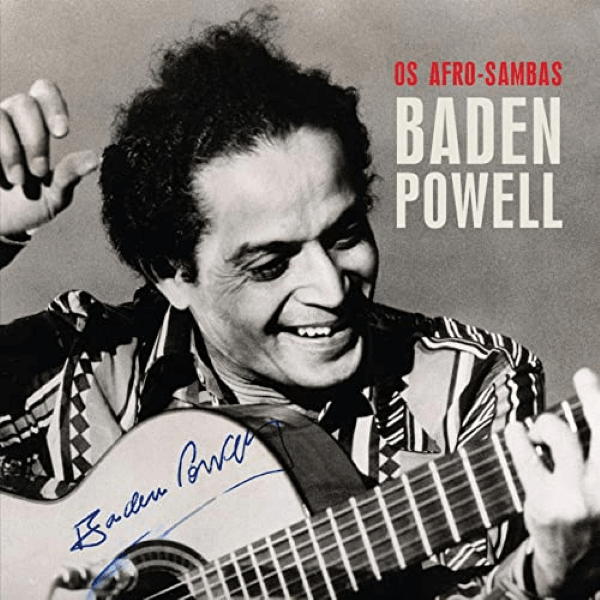 Baden Powell
Os Afro Sambas
(Banco BMC)
Os Afro Sambas is originally an album from 1966, made by Baden Powell and Vinícius de Moraes. It is a ground-breaking album, yet the sound was poor, and the recording process was open for many improvements. So, Baden Powell rerecorded it in October 1990 without Vinícius de Moraes, who unfortunately died in 1980. Baden Powell stepped in for the lead vocals with the again-astonishing Quarteto em Cy. The rework is fabulous and offers a perfect, timeless release.
Baden Powell: guitar, vocals, percussion; Ernesto Gonsalves: bass; Paulo Guimarães: flute; Alfredo Bessa: afoxé, ganzá, cuica, tamborim; Valdeci: pandeiro, tamborim; Sutinho: percussion; Flavio Neves: surdo, afoxé, ganzá; Quarteto Em Cy: vocals
Release date 1990
---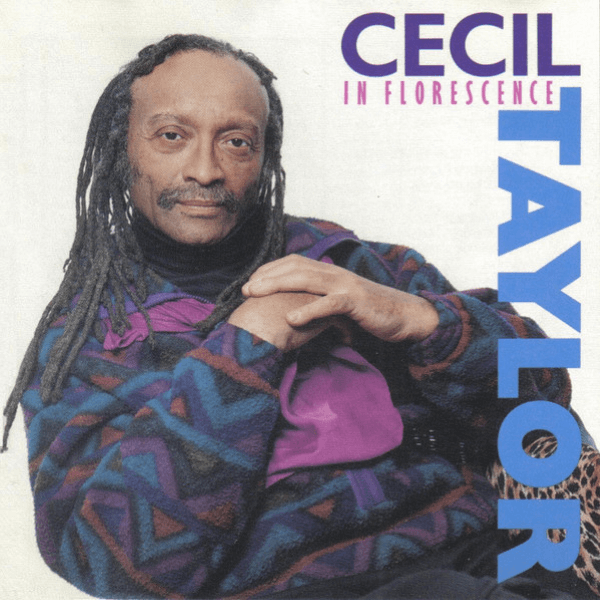 Cecil Taylor
In Florescence
(A&M Records)
In Florescence is Cecil Taylor's comeback to a major label—but be reassured, he did not give up on anything; rather, it is the world that has accepted his reincarnation.
As you can imagine, you will get spoken word, cascades of percussion, and clusters of notes and tones cascading over you. Gregg Bendian on drums and William Parker on bass make outstanding contributions to a full-bodied performance that only illuminates further with each replay.
Cecil Taylor: piano, voice; Gregg Bendian: percussion; William Parker: bass
Release date 1990
---
Dave Holland Quartet
Extensions
(ECM Records)
Six tracks (two by Coleman, two by Eubanks, and two by Holland) make an album with a tight sound by this quartet. Extensions found its audience—and for good reasons: the quality of the musicians, the interplay, the compositions, the ECM ('80s) sound, and Dave Holland–one of the best jazz bassists ever–is, as always, magnificent
Steve Coleman: alto saxophone; Kevin Eubanks: electric guitar; Dave Holland: double bass; Marvin "Smitty" Smith: drums
Release date October 23, 1990
---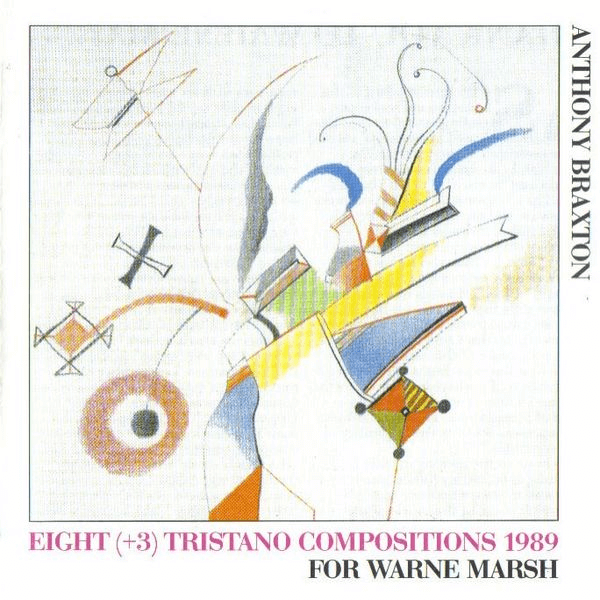 Anthony Braxton
Eight (+3) Tristano Compositions 1989 – For Warne Marsh
(hat ART)
This album is a tribute to saxophonist Warne Marsh and pianist Lennie Tristano. The outcome—quite unsurprisingly, thanks to Anthony Braxton—is simply outstanding.
"[T]his music is not cool–with feverish intensity, volcanic dynamics, explosive techniques, aggressive attitudes… there is an enormous amount of drama here, and none of it is sedate, reticent, or bloodless."
–Art Lange, liner notes
Anthony Braxton: sopranino saxophone, flute, alto saxophone; Jon Raskin: baritone saxophone; Dred Scott: piano; Cecil McBee: bass; Andrew Cyrille: drums
Release date 1990
---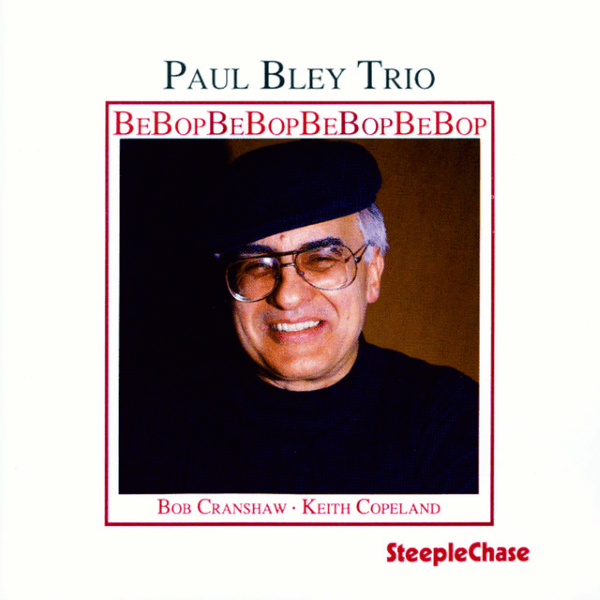 Paul Bley Trio
Bebop
(SteepleChase)
Bebop (or BeBopBeBopBeBopBeBop) is comprised of 12 bebop standards by Charlie Parker, Dizzy Gillespie, Thelonious Monk, and more, reviewed and interpreted by Paul Bley, one of the contributors to the free-jazz movement of the 1960s. With the addition of Bob Cranshaw on the bass, and Keith Copeland on the drums, the songs end up sounding more post-bop than bebop, but they are still pure contemporary jazz gems.
"I anticipated all the changes in jazz because they were all problematical things, that I was dealing with myself. In New York in the late '50s, there were a lot of experiments being made on how to avoid playing popular standards and how to get improvising out of those constricting formats."
–Paul Bley
Paul Bley: piano; Bob Cranshaw: bass; Keith Copeland: drums
Release date 1990
---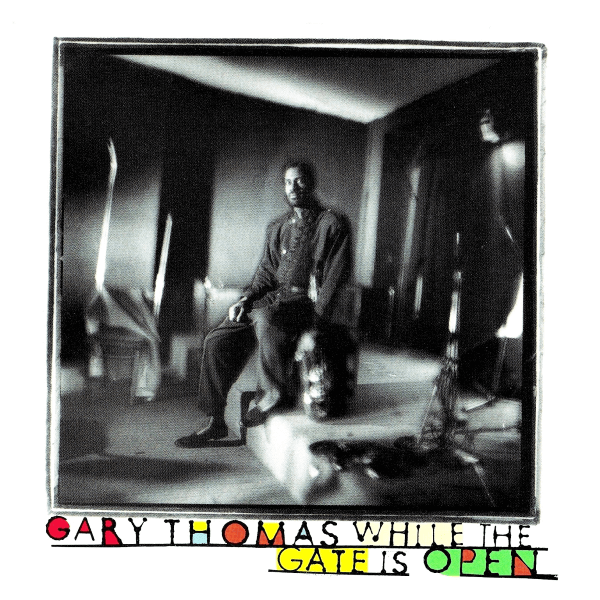 Gary Thomas
While The Gate Is Open
(JMT)
Eight jazz standards are interpreted by Gary Thomas on an album in which nothing is predictable. The quintet—with the amazing Kevin Eubanks—beautifully manages to use fresh views and improvisations to deliver an exciting album with an '80s sound that is still fascinating to listen to today.
Gary Thomas: tenor saxophone, flute; Kevin Eubanks: electric guitar; Renee Rosnes: synthesizer, piano; Anthony Cox (4,5,7,8), Dave Holland (1-3,6): bass; Dennis Chambers: drums
Release date 1990
---
Best Jazz 1990 – Albums List
Keith Jarrett – Paris Concert (ECM Records)
Don Cherry – Multikulti (A&M Records)
John Zorn – Naked City (Nonesuch)
Bill Dixon – Son Of Sisyphus (Soul Note)
Baden Powell – Os Afro Sambas (Banco BMC)
Cecil Taylor – In Florescence (A&M Records)
Dave Holland Quartet – Extensions (ECM Records)
Anthony Braxton – Eight (+3) Tristano Compositions 1989 – For Warne Marsh (hat ART)
Paul Bley Trio – Bebop (SteepleChase)
Gary Thomas – While The Gate Is Open (JMT)
The 1990s
Discover all the other 1990s jazz selections: 1991 – 1992 – 1993 – 1994 – 1995 – 1996 – 1997 – 1998 –1999
Playlist "Best Jazz 1990"
Here is a link to a Spotify Playlist, with a track for each album listed above plus 10 tracks from 10 other amazing 1990 jazz albums, by Kenny Barron, Kenny Wheeler, Paul Motian, and many others, for the 20 tracks making the "Best Jazz 1990".
---