The bass has a unique and crucial role in the world of jazz. It's not just about providing the foundation for the rhythm section; the bass must be a beating pulse for the sound, adding melody and crafting narratives whilst redefining the boundaries of the instrument.
In this list, we pay tribute to 10 of the best jazz bassists ever to pluck the four strings.
---
Charles Mingus (1922-1979)
Charles Mingus was a virtuoso bassist whose diversity rightfully earns him the title of one of the finest jazz bassists the genre has seen. Mingus had an impeccable understanding of the instrument, with an ingenious ear for matching the mood required by the song.
There's so much to enjoy about Mingus' basslines; the innovative way he turns a walking line into bluesy finger-plucking on "Haitian Fight Song" (1957's The Clown); the cool Mexican grooves throughout Tijuana Moods; the iconic soloing from "Better Git it in Your Soul"(Mingus Ah Um).
Perhaps Mingus' most famous bass line is on "Goodbye Pork Pie Hat", his Lester Young tribute from that latter album.
Throughout his legendary career, Mingus played bass with the best of the best: Charlie Parker (one of the only bassists to ever do so), Louis Armstrong, Miles Davis, Bud Powell and Duke Ellington.
Recommended Album: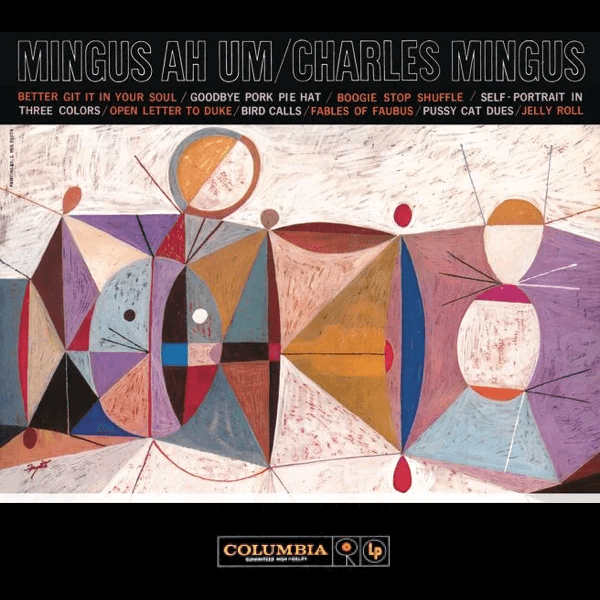 Mingus Ah Um
Columbia, 1959
Charles Mingus: bass, piano; John Handy: alto sax, clarinet, tenor sax; Booker Ervin: tenor sax; Shafi Hadi: tenor sax, alto sax; Willie Dennis: trombone; Jimmy Knepper: trombone; Horace Parlan: piano
---
Oscar Pettiford (1922-1960)
Oscar Pettiford was one of the early pioneers in expanding the role of the bass in jazz. He brought a more melodic and soloistic approach to the instrument, moving beyond its traditional role as a rhythm machine.
He was known for his complex and intricate melodic bass lines, which defined elements of bebop and post-bop. His prowess influenced subsequent generations of bassists who incorporated his approach into their playing.
During his lifetime, he played with and recorded alongside some of the most prominent jazz musicians of the time, including Duke Ellington and Dizzy Gillespie. It was his work with Dizzy Gillespie in the mid-1940s that helped to define the bebop movement.
Recommended Album: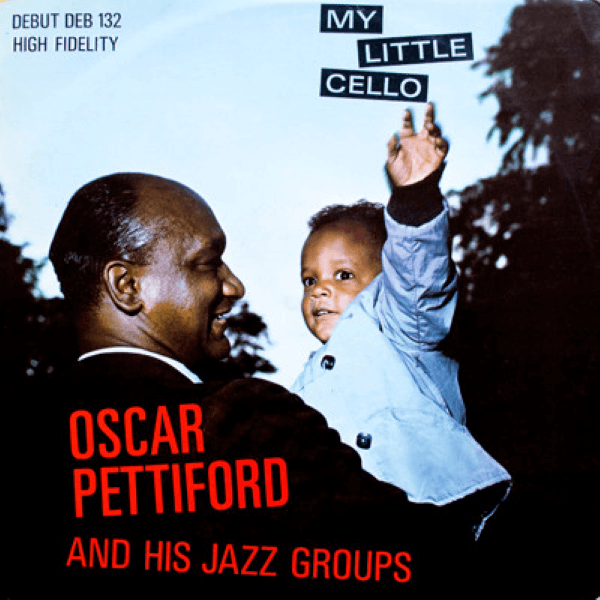 My Little Cello
Debut Records, 1960
Oscar Pettiford: cello, bass; Allan Botschinsky: trumpet; Erik Nordström: tenor saxophone; Louis Hjulmand: vibraphone; Jan Johansson: piano; Jorn Elniff: drums
---
Ray Brown (1926-2002)
The modern jazz rhythm style has Ray Brown's fingerprints all over it. A former pianist, Brown earned his stripes as part of Dizzy Gillespie's band, before forming the Milt Jackson Quartet which became The Modern Jazz Quartet. He quickly gained a reputation for fostering chemistry with a dynamic playing style and gift for solos.
Brown was a master of swing, and his playing had an infectious sense of groove that made him a sought-after bassist in countless ensembles. His ability to create a rhythmic pulse and interact with the drummer is hard to surpass.
His work with the Oscar Peterson Trio saw him appear on legendary albums by Howard McGhee, Coleman Hawkins, Ella Fitzgerald and Louis Armstrong in the 50s. This work cemented his distinction as a master of the upright bass.
Recommended Album: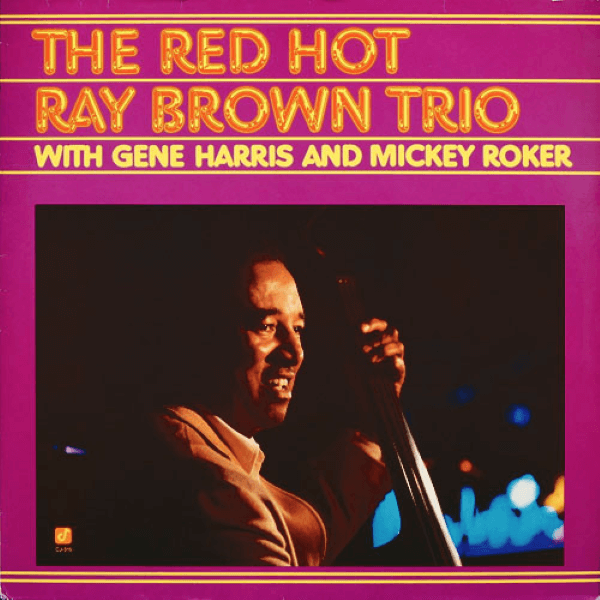 The Red Hot Ray Brown Trio
Concord Jazz, 1987
Ray Brown: bass; Gene Harris: piano; Mickey Roker: drums
---
Paul Chambers (1935-1969)
Not many on this list can say they've had several songs named after them. Paul Chambers is the subject of John Coltrane's "Mr. PC", Sonny Rollins' "Paul's Pal" and Red Garland's "The PC Blues.", largely due to his premature death which robbed jazz of a true icon of the four strings.
Chambers, a master of tempo, had that iconic sound and was responsible for mesmerising basslines on Thelonious Monk's Brilliant Corners and John Coltrane's Giant Steps. He also introduced innovative techniques to the bass, such as using the bow (arco) to create lush, lyrical sounds.
Listening to Chambers' lines today sounds fresh, with a depth and variety like no other, despite the innovative performers that preceded and succeeded him. The talented bassist had severe addictions to heroin and alcohol, which led to health issues and eventually, tuberculosis.
If he had survived, his legacy would surely be even richer.
Recommended Album: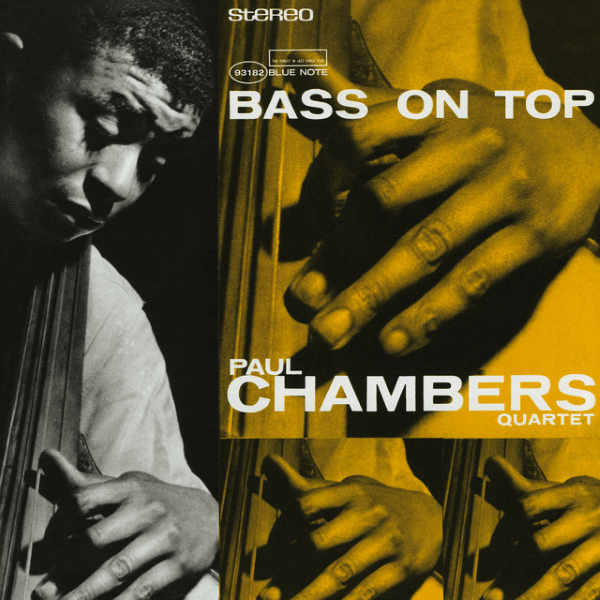 Bass on Top
Blue Note, 1957
Paul Chambers: bass; Hank Jones: piano; Kenny Burrell: guitar; Art Taylor: drums
---
Scott LaFaro (1936-1961)
Like Paul Chambers, Scott LaFaro was another prodigious jazz talent taken far too soon. In his 25 years, he established himself as an exemplary musician on albums with Ornette Coleman and Bill Evans, playing live on the latter's legendary Sunday at the Village Vanguard.
LaFaro's bass lines were characterised by their melodic intricacy and fluidity. He often played counterpoint to the melodies played by the piano, creating rich harmonic textures and adding rich depth to the music.
In July 1961, eleven days after the Vanguard performance, LaFaro was driving in upstate New York when he fell asleep at the wheel on a busy highway. His death sent shockwaves through the industry, suddenly robbed of such a huge talent.
Recommended Album: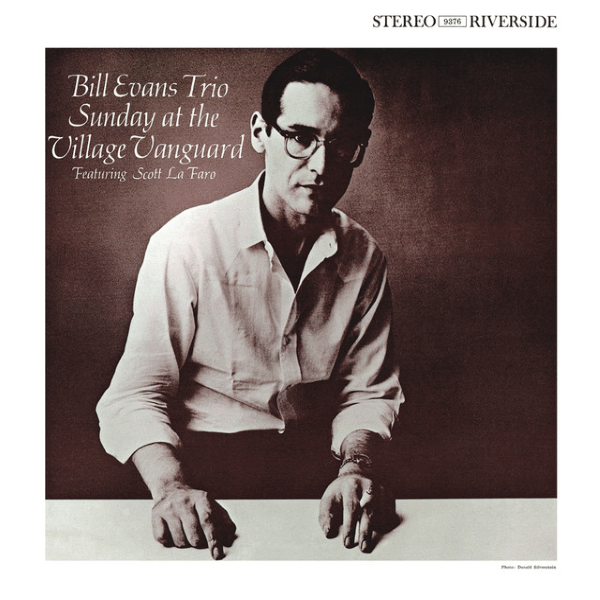 Sunday at the Village Vanguard
Riverside Records, 1961
Bill Evans: piano; Scott LaFaro: bass; Paul Motian: drums
---
Ron Carter (1937)
Ron Carter has been one of the most influential jazz bass players over the last 50 years. He is also the most recorded jazz bassist in history with over 2,200 recording credits. Carter has collaborated with everybody from Thelonious Monk and McCoy Tyner to Aretha Franklin, Paul Simon, Erykah Badu and hip-hop outfit A Tribe Called Quest.
Carter emerged during a crucial period in the evolution of jazz, contributing to the vibrant 60s period of modal jazz, third stream, folk jazz and beyond. He was originally a session musician, performing with the likes of Cannonball Adderley, Eric Dolphy and Don Ellis.
Carter then joined Miles Davis' quintet in 1963 and stayed with Davis for five years before linking up with CTI Records. Here he developed a reputation as Mr Dependable, appearing on countless tracks for other artists and releasing many albums of his own.
Recommended Album: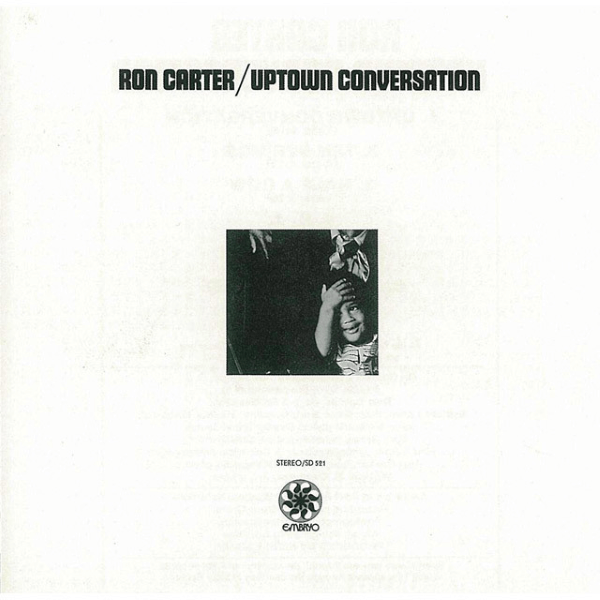 Uptown Conversation
Embryo, 1970
Ron Carter: electric bass, double bass; Hubert Laws: flute; Herbie Hancock: piano, electric piano; Sam Brown: guitar; Grady Tate, Billy Cobham: drums
---
Dave Holland (1946)
Dave Holland received his big break when Miles Davis spotted him opening for the Bill Evans Trio in London. One year later, he was applying the iconic basslines to Bitches Brew as Ron Carter's replacement in Davis' own band.
Holland spent two years with Davis in total before forming the avant-garde group Circle with Chick Corea, and later Gateway. Across the decades he has seamlessly eased jazz from its swing and post-bop era to multi-dimensional jazz of modern times.
Holland has enjoyed a versatile and prestigious career, becoming part of history with his appearance on some of the greatest ever jazz records, well as mentoring the stars of the next generation through his own Dave Holland Quintet.
Recommended Album: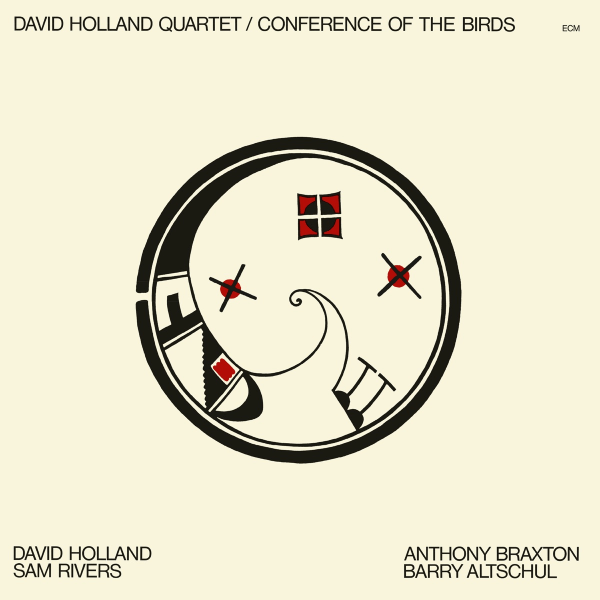 Conference of the Birds
ECM, 1973
Dave Holland: acoustic bass; Sam Rivers: reeds, flute; Anthony Braxton: reeds, flute; Barry Altschul: percussion, marimba
---
Stanley Clarke (1951)
In his 50-year career, Stanley Clarke has consistently redefined what makes a great jazz bass player. From his avant-garde debut Children of Forever to his mid-70s jazz-funk classic School Days, Clarke's discography boasts an enviable amount of groundbreaking albums that showcase his rare far-reaching ability on the bass.
Albums like Stanley Clarke and If This Bass Could Only Talk display his technical prowess and compositional brilliance. Over the years, Clarke has earned his reputation as a master of the instrument. His ability to blend complex harmonies and melodies with rhythmically engaging bass lines sets him apart as a musical innovator.
Many jazz legends fade with time. However, Clarke won a Grammy for the 2011 album The Stanley Clarke Band, and another for Forever the following year, almost 40 years after his first win.
Recommended Album: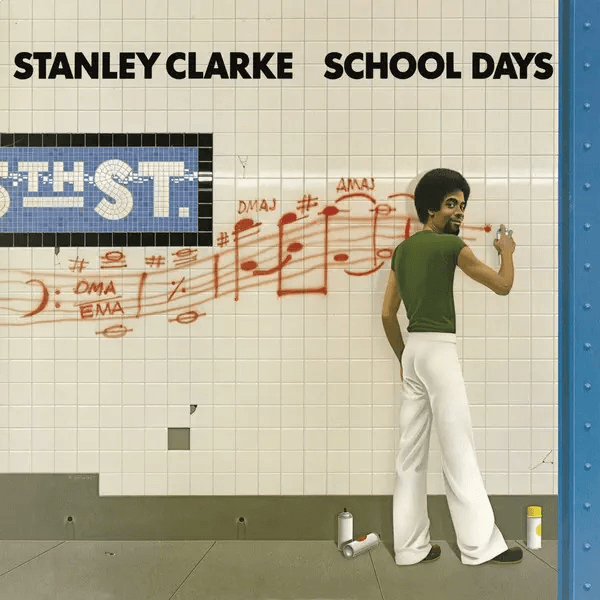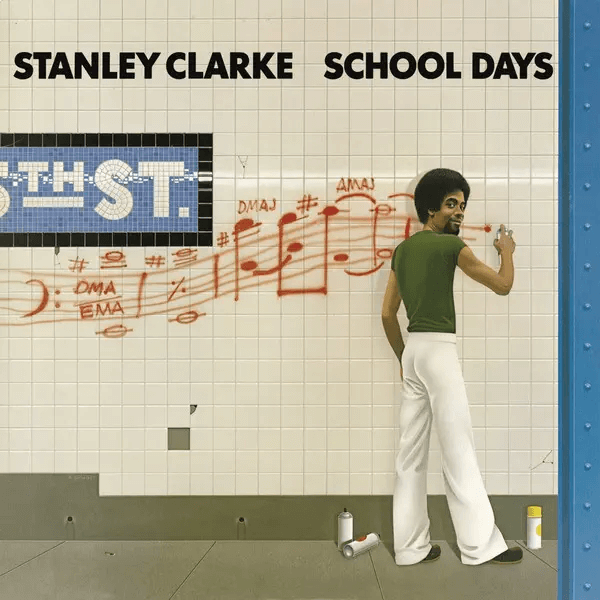 Stanley Clarke: electric bass guitar, vocals, handbells, acoustic piano, piccolo bass guitar, acoustic bass, gong, chimes; George Duke: keyboards; Ray Gomez: electric guitar; Icarus Johnson: acoustic guitar, electric guitar; John McLaughlin: acoustic guitar; David Sancious: keyboards, Minimoog, organ, electric guitar; Gerry Brow, Billy Cobham, Steve Gadd: drums; Milt Holland: percussion; Tom Malone, Dave Taylor: trombone; Jon Faddis, Alan Rubin, Lew Soloff: trumpet; Earl Chapin, John Clark, Peter Gordon, Wilmer Wise: horns; Al Aarons, Stewart Blumberg, George Bohanon, Buddy Childers, Robert Findley, Gary Grant, Lew McCreary, Jack Nimitz, William Peterson, Dalton Smith: brass; Marilyn Baker, Thomas Buffum, David Campbell, Rollice Dale, Robert Dubow, Janice Gower, Karen Jones, Dennis Karmazyn, Gordon Marron, Lya Stern, Ron Strauss, Marcia Van Dyke, John Wittenberg: strings
---
Jaco Pastorius (1951-1987)
Jaco Pastorius' solos and compositions with the 70s fusion supergroup Weather Report (played on his fretless 'Bass of Doom') are considered legendary.
His mastery of the fretless bass created a unique sound characterised by smooth glissandi, expressive vibrato and nuanced intonation. His ability to extract a singing quality from the bass was a hallmark of his playing.
Jaco inspired countless bassists to explore new techniques, tones and musical possibilities, paving the way for a new era of bass playing. His best work can be heard in the jazz-rock "Birdland" from Weather Report's Heavy Weather, as well as  "Portrait of Tracy" and "Opus Pocus" from his self-titled album.
He was a larger-than-life character who struggled with bipolar disorder, drug addiction and bouts of homelessness. He died way before his time, in his mid-30s, from injuries sustained outside of a nightclub.
Recommended Album: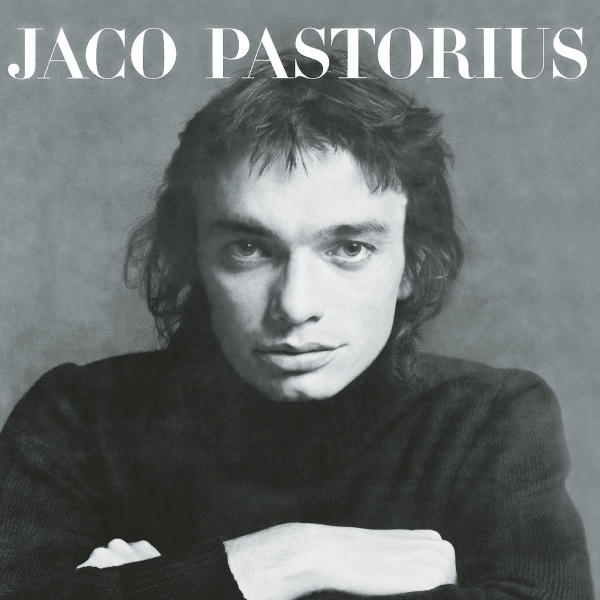 Jaco Pastorius
Epic, 1976
Jaco Pastorius: electric bass (+ see entire personnel list here)
---
Esperanza Spalding (1984)
Esperanza Spalding only released her first album in 2006, but she is already cementing herself as a true jazz legend. Sure, it's early days, but she's fast showing signs that she has all the hallmarks of the greats.
Spalding is a complete bass player with exceptional technical prowess. Despite only eight studio albums, her complex compositions and melodic brilliance have led her to five Grammy Awards. In 2011, she was the first and only jazz artist to win a Grammy as Best New Artist.
She is not confined to a single genre; seamlessly navigating through various styles like jazz, classical, funk and fusions such as third stream.
The best examples of her work are the intensive "Earth To Heaven", and the lush swing and Latin rhythms of "I Know You Know."
Recommended Album: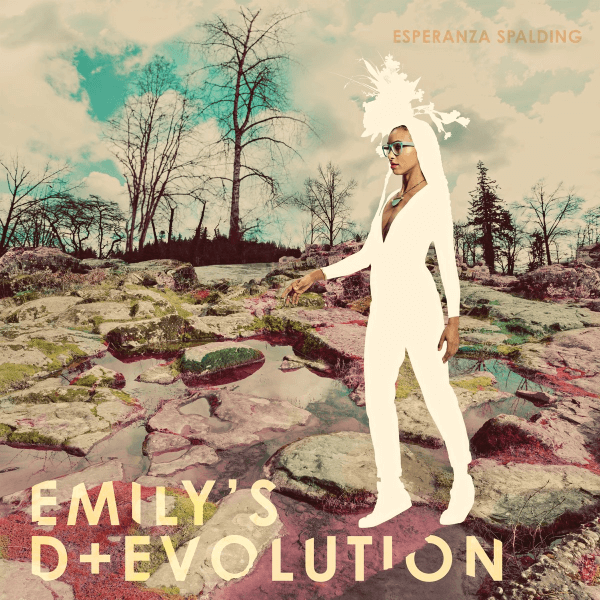 Emily's D+Evolution
Concord Records, 2016
Esperanza Spalding: vocals, bass, piano, bass synthesizer; Matthew Stevens: guitar; Karriem Riggins, Justin Tyson: drums; Corey King: backing vocals, synthesizer, trombone, keyboards; Emily Elbert, Nadia Washington, Celeste Butler, Fred Martin, Katriz Trinidad, Kimberly L. Cook-Ratliff: backing vocals
---
Discover next the 25 Best Jazz Guitarists
Listen to the playlist "Best Jazz Bassists" on Spotify with all the above artists plus 10 more (including WIlliam Parker, Joëlle Léandre, Barre Phillips…) here.