What to expect in Jazz this month? This is our September 2021 Selection of albums already released or to be released this month (What to Wait For?). Albums – or EPs, or Singles – that got our full attention and should be worth your time.
A playlist with one track per selected album is available at the end of the post.

New Jazz Releases – September 2021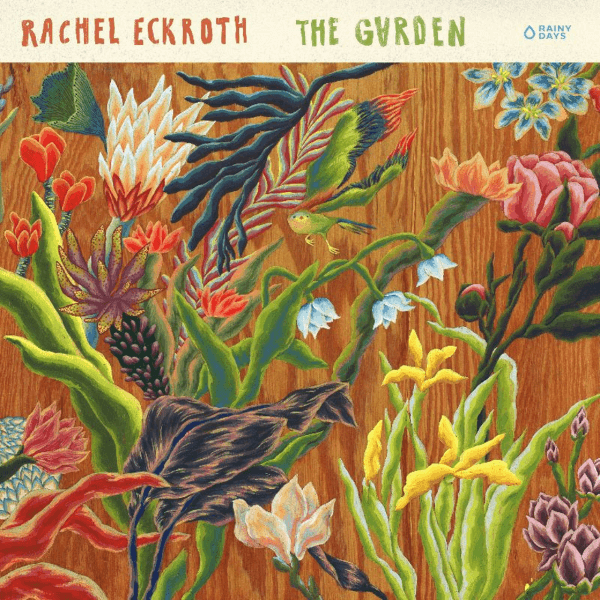 Rachel Eckroth
The Garden
(Rainy Day Records)
I'm not sure what gardens are like in Arizona but by listening to this album, I imagine them to be beautifully dry and modern as a synth orchestration; without 'a' path, but left open for promenades; not meditative, but more a source of strength as fresh as today's jazz can be.
"Rachel Eckroth is an American singer-songwriter and keyboardist from Phoenix, Arizona. She is currently the keyboardist for alternative musician St. Vincent and singer-songwriter Rufus Wainwright after being the keyboardist for jazz trumpeter Chris Botti, singer-songwriter KT Tunstall, and The Meredith Vieira Show."
— Wikipedia
Read our review: Rachel Eckroth – The Garden
Grammy Awards 2022 nominated for Best Contemporary Instrumental Album.
Rachel Eckroth: piano, voice, Yamaha CP70, Prophet 6, Mellotron; Tim Lefebvre: electric bass, guitar; Christian Euman: drums; Donny McCaslin: tenor saxophone; Andrew Krasilnikov: soprano saxophone; Nir Felder: electric guitar; Austin White: modular synth.
Release date September 3, 2021
---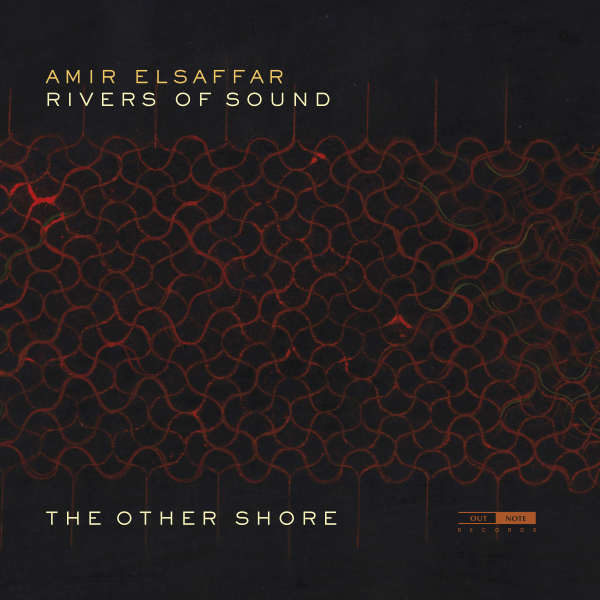 Amir ElSaffar Rivers of Sound Orchestra
The Other Shore
(Outhere Music)
Not Two, released in 2017, was a splendid album in itself. The Other Shore confirms how unique this ensemble is, playing remarkably harmoniously together. It offers music which is singular and precious.
"Iraqi-American trumpeter, santur player, vocalist, and composer Amir ElSaffar is a visionary and a pioneer of cross-cultural musical exploration. His six-piece Two Rivers Ensemble, formed in 2006, was among the first projects to combine jazz with Iraqi Māqams. In 2015, ElSaffar expanded the group to form the 17 member Rivers of Sound."
— Outhere Music
Amir ElSaffar: trumpet, santur, vocal; Jason Adasiewicz: vibraphone; Tareq Abboushi: buzuq; Naseem Alatrash: cello; Fabrizio Cassol: alto saxophone; Carlo De Rosa: acoustic bass; Dena El Saffar: violin/joza; John Escreet: piano; Ole Mathisen: tenor saxophone, soprano saxophone; Tim Moore: dumbek, naqqarat, frame drums; Miles Okazaki: guitar; JD Parran: bass saxophone, clarinet; Mohamed Saleh: oboe, English horn; Rajna Swaminathan: mridangam; Zafer Tawil: oud, nay; Nasheet Waits: drums; George Ziadeh: oud
Release date September 10, 2021
---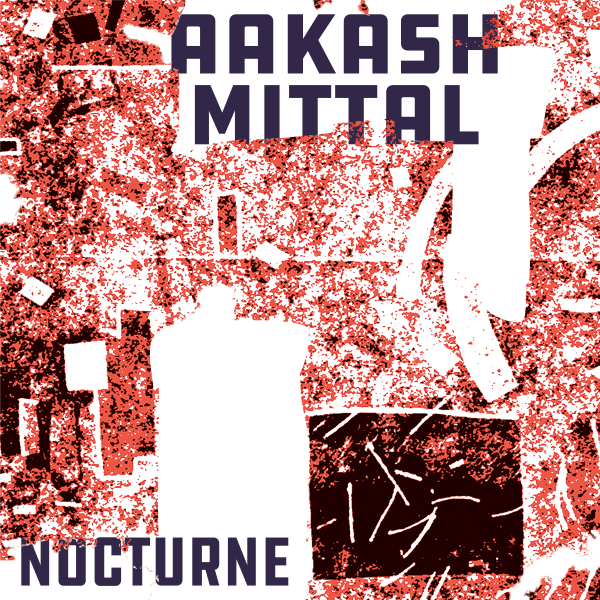 Aakash Mittal's Awaz Trio
Nocturne
(Self-released)
This album sets Kolkata (Calcutta) to music. Through the noises of the daily bustle, the rhythms of the music flood the city that breathes and lives. Aakash Mittal introduces you to a dazzling experience of the life and musicality of Calcutta at night.
"This project began with the idea of creating a series of nocturnes based on the Hindustani evening and night ragas I was studying with Prattyush Banerjee. […] Over time, these compositions evolved to include more and more of Kolkata's noisescape as well as the spirit of communal and ritual sound-making in the city."
— Aakash Mittal
Read our full review: Aakash Mittal's Awaz Trio – Nocturne
Aakash Mittal: alto saxophone; Miles Okazaki: guitar; Rajna Swaminathan: mridangam and kanjira.
Release date September 10, 2021
---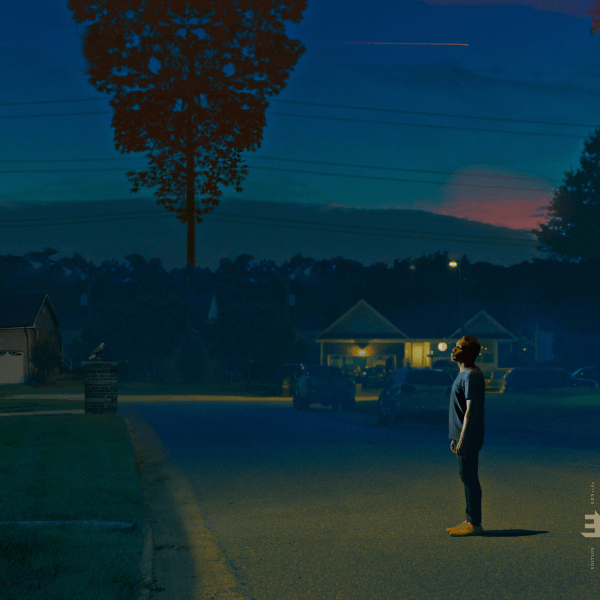 Nate Smith
Kinfolk 2: See the Birds
(Edition Records)
Nate Smith. Really, there is nothing more to say to raise interest.
Nate Smith: drums, keyboards, percussion; Brad Allen Williams: guitar; Fima Ephron: bass; Jaleel Shaw: saxophone; Jon Cowherd: piano, rhodes, hammond B-3 organ | Guest Personnel: Brittany Howard: vocals (track 11); Amma Whatt: vocals (track 9); Joel Ross: vibraphone (track 1 & 10); Kokayi: vocals (track 2 & 3); Michael Mayo: vocals (track 1, 2, & 10 ); Regina Carter: violin (track 6); Stokley: vocals (track 5); Vernon Reid: guitar (track 8).
Release date September 17, 2021
---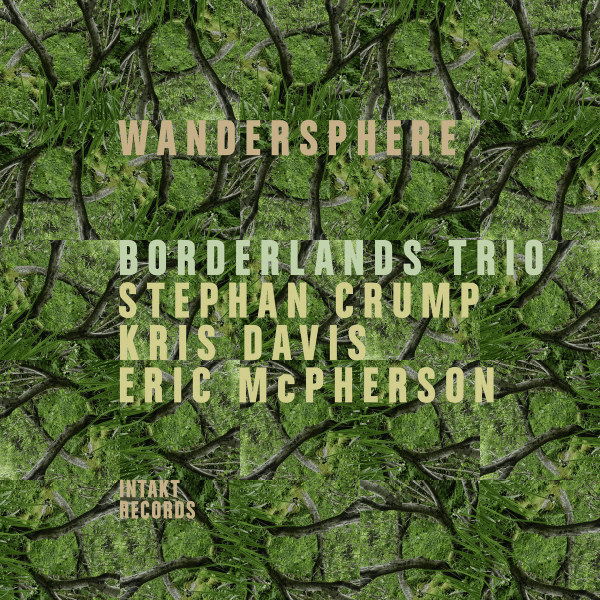 Borderlands Trio
Wandersphere
(Intakt Records)
"Following the stunning debut album Asteroida, the New York trio Borderlands with Stephan Crump, Kris Davis and Eric McPherson release a double CD with four improvisations which range in length from just under twenty to over forty minutes. Recorded during the coronavirus pandemic in New York in 2020, the music contrasts the New York mood of isolation with an uncommon passion for playing, intensity, and musical intimacy."
— Intakt Records
Read the full review: Borderlands Trio – Wandersphere
Stephan Crump: acoustic bass; Kris Davis: piano; Eric McPherson: drums
Release Date September 17, 2021
---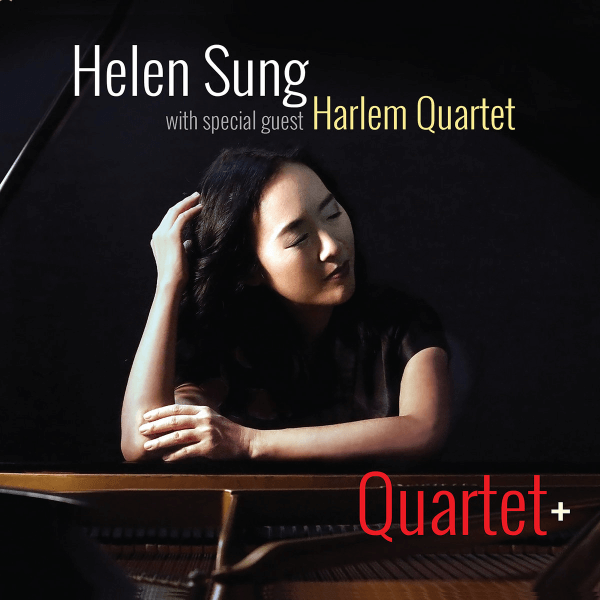 Helen Sung with special guest Harlem Quartet
Quartet+
(Sunnyside Records)
"Pianist/composer and 2021 Guggenheim Fellow Helen Sung celebrates the work of influential women composers on her latest album Quartet+, crafting new arrangements of tunes by Geri Allen, Carla Bley, Mary Lou Williams, Marian McPartland, and Toshiko Akiyoshi while carrying the tradition forward with her own stunning new works. Co-produced by violin master Regina Carter, the album pairs Sung's quartet with the strings of the GRAMMY® Award-winning Harlem Quartet in an inventive meld of jazz and classical influences."
— Sunnyside Records
Helen Sung: piano; John Ellis: tenor sax, soprano sax, flute; David Wong; bass; Kendrick Scott: drums | Harlem Quartet Ilmar Gavilan: violin I; Melissa White: violin II; Jaime Amador: viola; Felix Umansky: cello
Release date September 17, 2021
---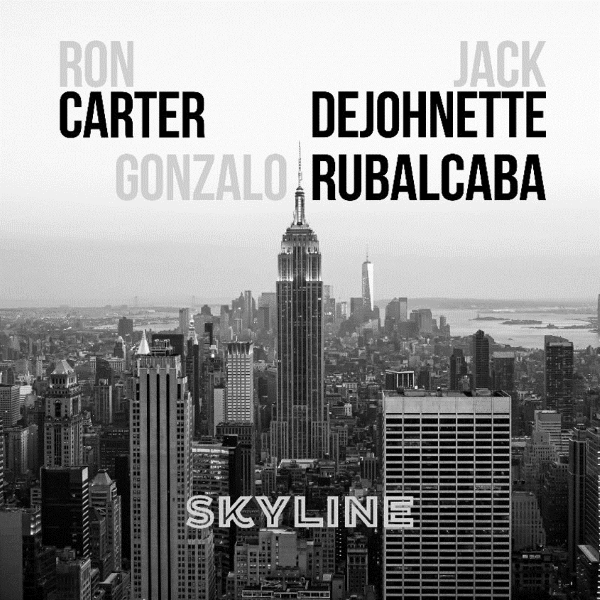 Gonzalo Rubalcaba, Ron Carter, Jack DeJohnette
Skyline
(5 Passion Records)
Grammy Award Winning pianist Gonzalo Rubalcaba teams up with jazz legends Ron Carter and Jack DeJohnette on Skyline, the first of a planned trilogy of piano trio albums.
Winner of the Grammy Awards for "Best Jazz Instrumental Album" 2022
Gonzalo Rubalcaba: piano; Ron Carter: bass; Jack DeJohnette: drum
Release date September 17, 2021
---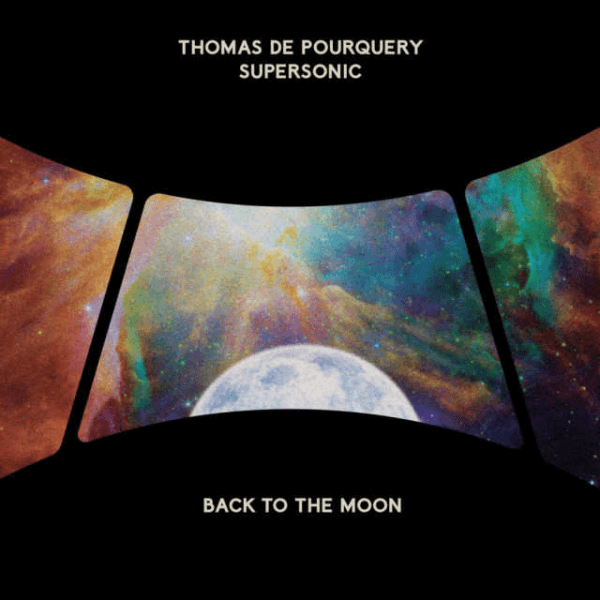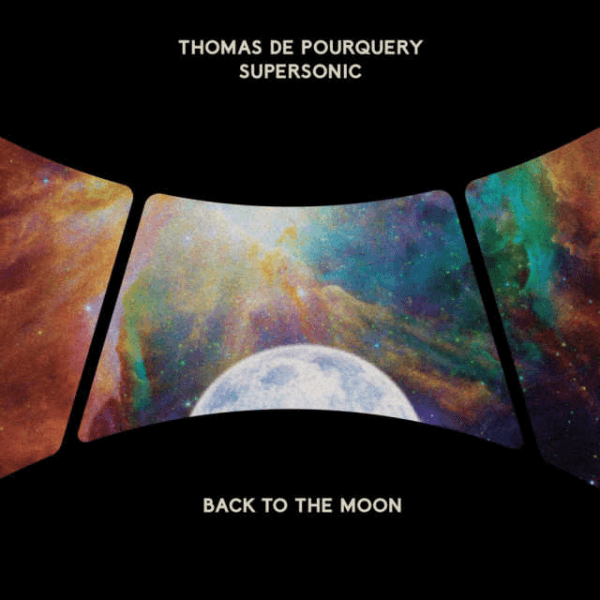 Thomas De Pourquery, Supersonic
Back To The Moon
(Lying Lions Productions)
Quite unexpected and quite a surprise!
Thomas de Pourquery: alto saxophone, vocals; Fabrice Martinez: trumpet, flugelhorn, vocals; Laurent Bardainne: tenor saxophone, synthesizer, vocals; Arnaud Roulon: piano, synthesizer, electronics, percussion; Frederick Galiay: bass, vocals; Edward Perraud: drum, vocals, electronics | Guests – Fabe Beaurel Bambi, Mohamed Sylla: percussion; Berlea Bilem, Stati Choir: vocals
Release date September 17, 2021
---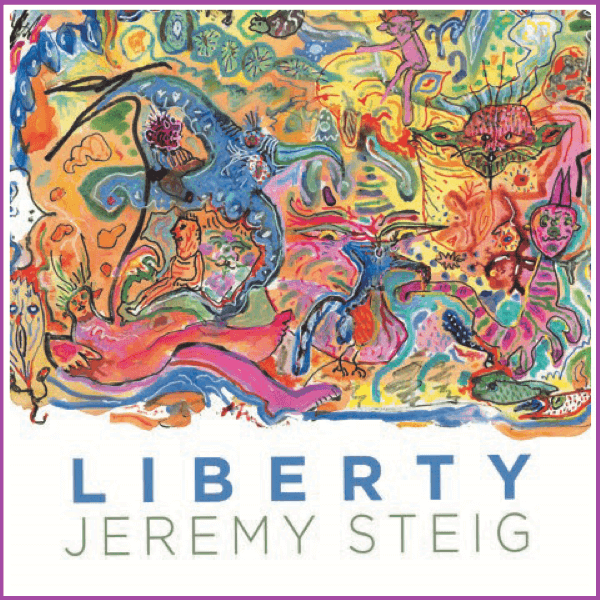 Jeremy Steig
Liberty
(Steig Music)
The posthumous album of the late Jeremy Steig, Liberty consists of ten tracks carefully selected by Tetsuya Mashine, the bassist who played with Jeremy and Asako Steig, Jeremy's widow. The album covers more than twenty years of music development and creative process. Jeremy Steig, an acclaimed flutist, managed to bridge jazz and rock music: this album shows how he also exquisitely bridged American and Japanese music.
Note: only 100 copies of the CD will be available worldwide.
"Liberty comprises ten pieces of overdubbed flute music Steig recorded at his home studios in both Yokohama and New York City. They feature his signature musical elements, such as bluesy solos, bottle percussions, and intuitive harmonies that make full use of his pipes, ranging from a Kotato bass flute in F to a Powell piccolo. "
Jeremy Steig: Flutes and bottles
Release date September 23, 2021
---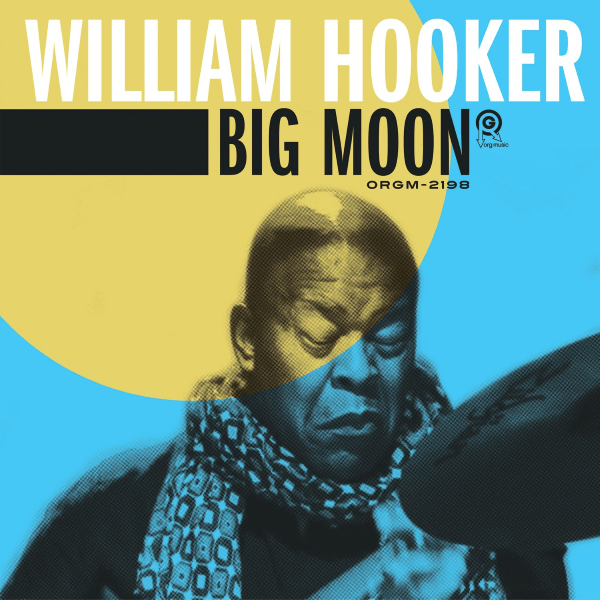 William Hooker
Big Moon
(Org Music)
"The moon is a living, breathing being. We should not confuse this fact with thoughts – and doubts. Its force was felt by me some time ago. That was not on some "starry night " of blissful action. It happens in meditative stance. This takes "light" in forms throughout the annual progressions of life. This artistic effort is my expression of its revelatory power. A power that is Alive. Seeking souls. We give you this. I am extremely happy in This. And was / when I saw – on an extremely clear night – the Big Moon."
— William Hooker
Read the full review: William Hooker – Big Moon
William Hooker: conductor, drums; Jimmy Lopez: percussion; Jai-Rohm Parker Wells: bass; Charles Compo: flute; Stephen Gauci: sax; Mara Rosenbloom: piano; Mark Hennen: piano; Theo Woodward: synthesizer; Sarah Manning: sax.
Release date September 24, 2021
---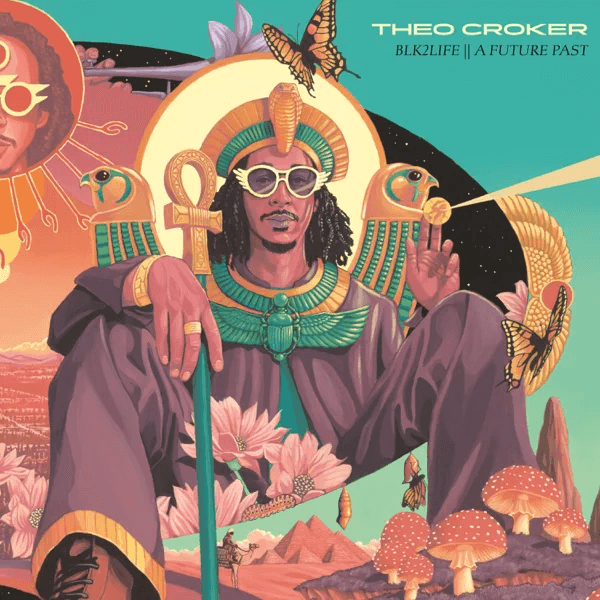 Theo Croker
BLK2LIFE // A FUTURE PAST
(Sony Music)
"This is the first record I've made where I had a clear vision of where I wanted it to go from start to finish. It plays like a movie soundtrack, following an astral traveler through a reconnection with his ancestral history."
— Theo Croker
Theo Croker: trumpet | Featuring special guests Ari Lennox, Gary Bartz, Charlotte Dos Santos, Malaya, Iman Omari, Kassa Overall & Wyclef Jean
Release date September 24, 2021
---
New Releases – Albums' List:
Amir ElSaffar Rivers of Sound Orchestra – The Other Shore
Nate Smith – Kinfolk 2: See the Birds
Helen Sung – Quartet+
Gonzalo Rubalcaba, Ron Carter, Jack DeJohnette – Skyline
Thomas De Pourquery, Supersonic – Back To The Moon
Jeremy Steig – Liberty
Theo Croker – BLK2LIFE // A FUTURE PAST
Discover the Best of Jazz – Year 2021 full post.
Playlist
Listen to those tracks on our Spotify playlist "2021 (so far").