Wandersphere is the second album by Borderlands Trio, with Stephan Crump on acoustic bass, Kris Davis on piano, and Eric McPherson on drums. After their 2017 album, Asteroida, Wandersphere was recorded during the coronavirus pandemic in New York in 2020 and released on September 2021, via Intakt Records.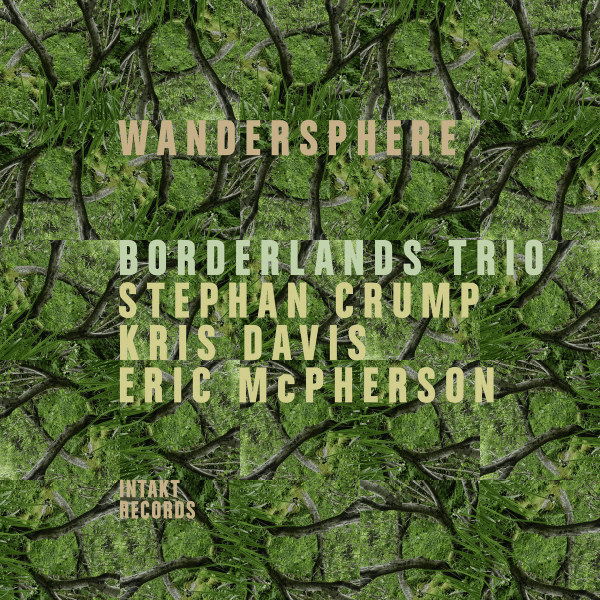 Borderlands Trio
Wandersphere
(Intakt Records)
Their first album, the stunning Asteroida, was 53 minutes long. Wandersphere is 116 minutes, over two CDs. Is it that they had a lot more to say? Not exactly, as this new album contains only four tracks, while the previous one contained six. It even feels like the trio is more focused and consistent — despite the length of the release.
The difference achieved with three years of maturity is that they seem to really have found their voice. They took the best of Asteroida and made it the core of their new album. The heart of Borderlands Trio is so natural to them and so specific to this trio that the tracks fall in line to become longer.
This core was already part of Asteroida, but now that they have fully grown into it, it seems to be expressed by the cover art. It evokes the music itself: organic, confusing, yet somehow clear, even in its chaos. When we look at it closer, we can see a single picture of branches, leaves, and grass, copied and pasted and inverted in all directions. If we zoom out, it also looks like tiny paths, like a maze of trails in a dense forest, and if we could zoom even farther out, we could imagine those paths within a sphere, repeating endlessly on a loop.
The four tracks of Wandersphere might be summed up by this analogy. The tracks wander on those organic paths, looking similar but never the same, taking different directions that lead nowhere but are consistently defined by one voice, the unique and endlessly captivating voice of the Trio themselves.
---
Wandersphere
Tracklisting
CD 1 – Wandersphere I
1. Super-Organism (30:28) – 2. An Invitation to Disappear (19:43)
CD 2 – Wandersphere II
1. Old-Growth (41:22) – 2. Possible Futures (24:33)
Line Up
Eric McPherson: drums; Kris Davis: piano; Stephan Crump: acoustic bass.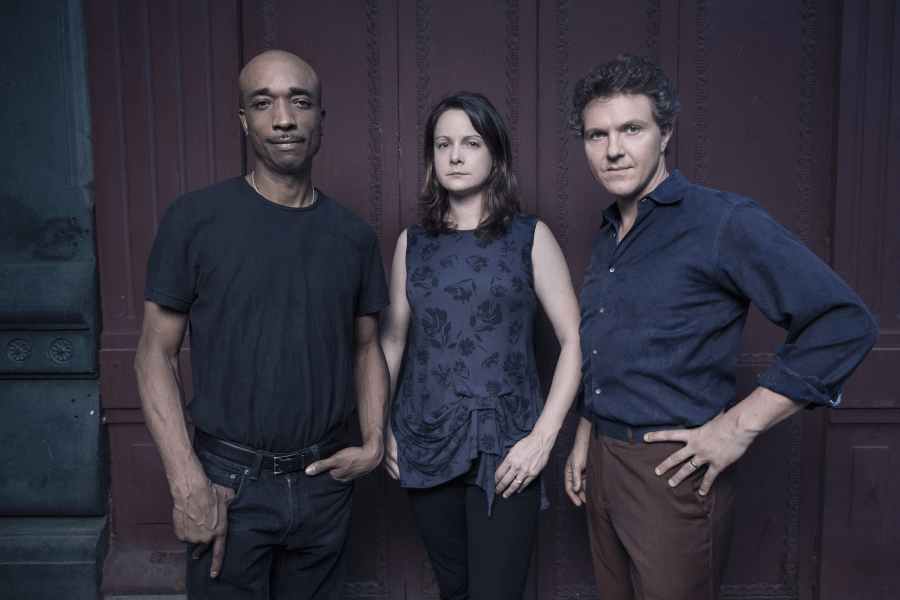 Wandersphere was released on the 17th of September 2021 // 2 CDs – Intakt CD 370 // and part of our selection Best Jazz 2021.
---