What should you expect in Jazz this month? This is our December 2021 Selection of albums that have already been released or have yet to be released this month (What to Wait For?). These albums got our full attention and should be worth your time.
The albums are ordered by the release date.
A playlist with one track per selected album is available at the end of the post.

Selection December 2021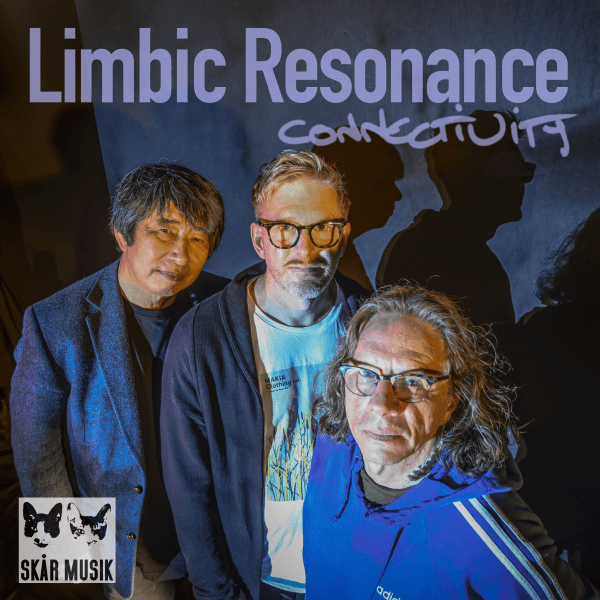 Limbic Resonance
Connectivity
(Skår Music)
Limbic resonance is the idea that the capacity for sharing deep emotional states arises from the limbic system of the brain. […] it refers to the capacity for empathy and non-verbal connection that is present in mammals, and that forms the basis of our social connections as well as the foundation for various modes of therapy and healing (Wikipedia).
One could replace "limbic resonance" with "music" or even "jazz," and the paragraph would still seem relevant. Yet, Limbic Resonance (the music group) harmonizes the vibrations in a very Swedish way. It is soft, directly pleasant, and non-provocative–in a good way of course–at the same time as it is subtly modern in an unostentatious way. In other words, it has all the fundamentals needed to contentedly connect and feel for it.
Erik Nordström: tenor saxophone; Yasuhito Mori: double bass; Henrik Wartel: drums
Release date December 2nd, 2021
---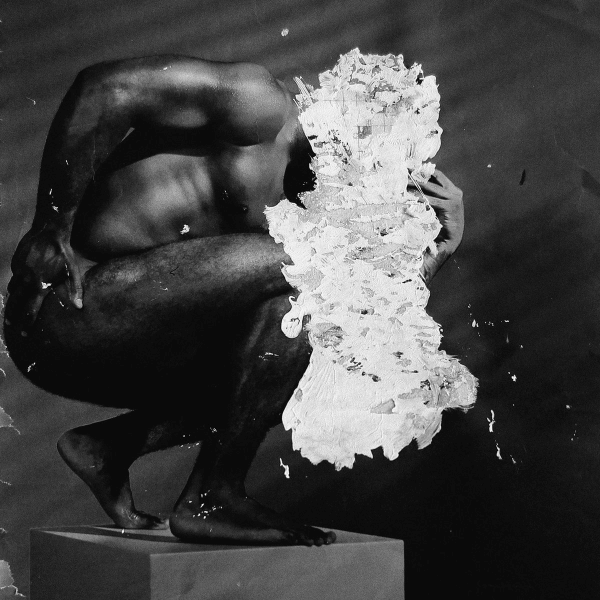 Jamire Williams
But Only After You Have Suffered
(International Anthem)
"Jamire Williams is a multidisciplinary artist who functions in the areas of music performance, performance art, composition, and visual art."
The artistic experience here is total. The visuals, sounds, and messages are skilfully shredded and rebuilt by Jamire Williams so that the experience of listening to the album is as unique as it is exceptional. It is a great success.
Jamire Williams: drums, vocals, drum programming, samplers, mellotron, synthesizer, sequencer, electric piano; Burniss Travis: bass; Carlos Niño: percussion; Chassol: keyboards, synthesizer, programming; Brandon Owens, Daniel Aged: bass guitar; Flash Gordon Parks: turntable; Jason Arce: bass clarinet; Jason Moran: piano; Josh Johnson: mellotron, synthesizer, programming; Matthew Stevens: lead guitar; Mike Haldeman: guitar synthesizer; Paul Cornish: midi strings; Peter Lee Johnson: strings, string arrangement; Sam Gendel: guitar synthesizer, alto saxophone; Corey King, Fat Tony, Jawwaad Taylor, Kenneth Whalum, Joelle Corey, Lisa E. Harris, Mic Holden, Svet, Zeroh: vocals
Release date December 3, 2021
---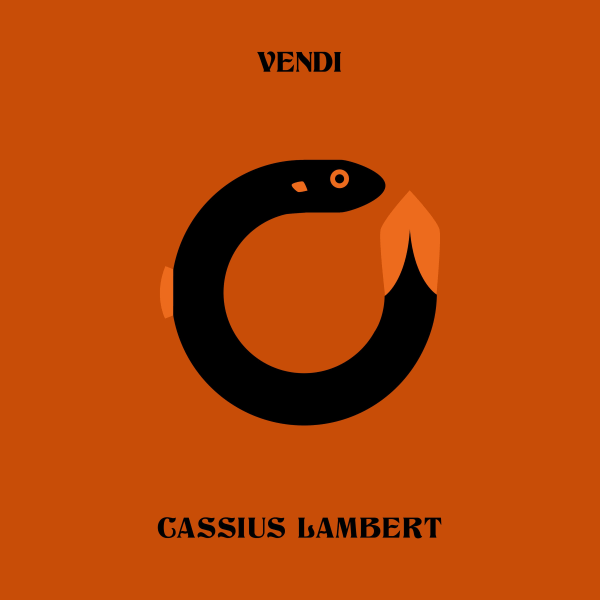 Cassius Lambert
Vendi
(Kaprifol Records)
Vendi is Cassius Lambert's third full-length release after Quote (2015) and Symetry (2018). Vendi is a solo album, where everything is composed and performed with an electric bass, without any additional loops or overdubs.
Read the full review Vendi
Cassius Lambert: bass
Release date December 3, 2021
---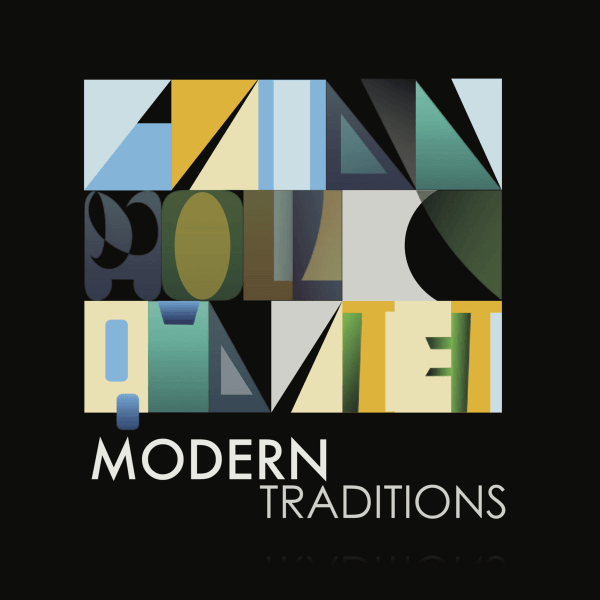 Brian Molley Quartet
Modern Traditions
(BGMM Records)
Modern Traditions has an old-fashioned side that is highly seductive, because even though the sound and expression are clearly modern and ready to shed light on the winter to come, it really digs into traditions, from a New Orleans-style march to a Disney ballad, and from a 16th-century wedding waltz to a 1944 Christmas-movie song, and from Charlie Parker and Thelonious Monk to Wynton and Branford Marsalis. The album is as effective and catchy as the quartet is respectful and in love with jazz.
Brian Molley: saxophone; Tom Gibbs: piano; Brodie Jarvie: double-bass; Stuart Brown: drums
Released 3rd December 2021
---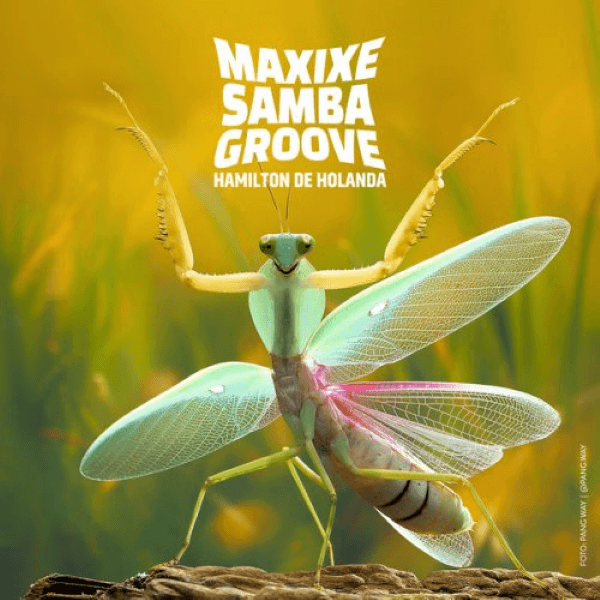 Hamilton de Holanda
Maxixe Samba Groove
(Brasilianos Produções)
Hamilton de Holanda is Brazilian, bandolim virtuoso (the bandolim is a Portuguese variant of the mandolin family), and world-famous for his extraordinary blend of choro and contemporary jazz.
Hamilton de Holanda: bandolim; André Vasconcellos: bass; André Siqueira: percussion; Antonio Neves: drums | Guests Varijashree Venugopal, Gabriel de Holanda, Bento Tibúrcio Mendes, Chris Potter
Release date December 3, 2021
---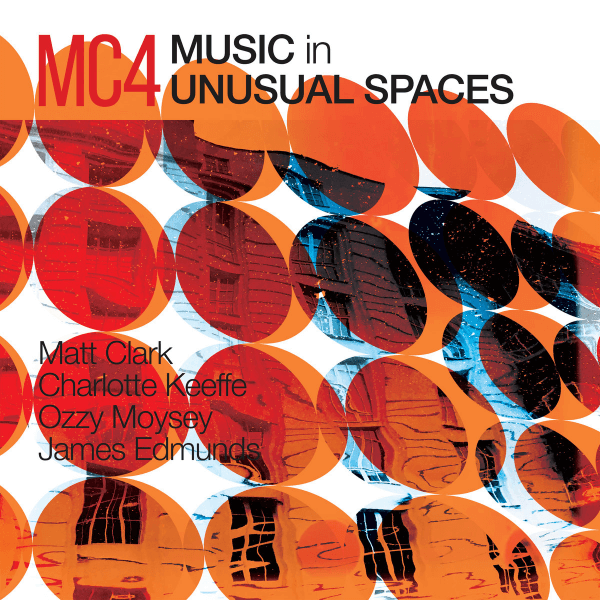 MC4
Music In Unusual Spaces
(Self Released)
The title Music in Unusual Spaces refers to:
Space, as in distance, since the musicians were recorded in different places,
Space, as in time, since the musicians were not playing or recording their parts at the same time, and
Space, as in location, since the musicians were not playing their parts in a studio but in a bar with a street microphone, in a tunnel, and by a canal.
In short, it was quite an unusual setup, but the EP manages to be more than an interesting concept, as the quartet clearly pulled it off and made it a strongly gripping EP.
Read the full review: Music In Unusual Spaces
Matt Clark: guitar; Charlotte Keeffe: trumpet; Ozzy Moysey: double bass; James Edmunds: drums
Release date December 10, 2021
---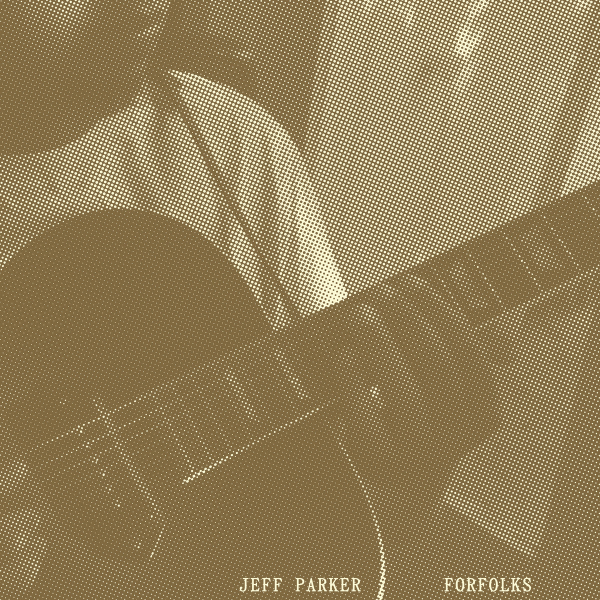 Jeff Parker
Forfolks
(International Anthem)
"The structures here challenge our preconceptions of background and foreground. ALL the layers are primary. We are presented with fully integrated sonic developments rather than accompaniment, melody, or "soloing"."
— Matthew Lux, liner notes
Jeff Parker: electric guitar
Release date December 10, 2021
---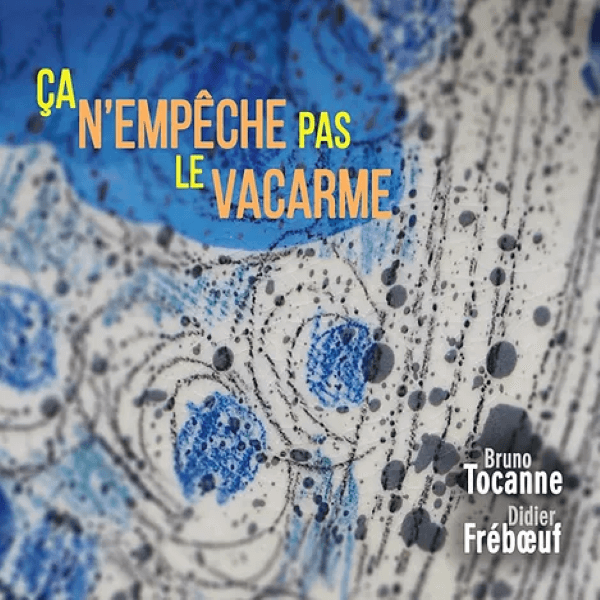 Bruno Tocanne, Didier Fréboeuf
Ça n'empêche pas le vacarme
(Instant Musics Records)
Ça n'empêche pas le vacarme means, "It does not prevent the din." So, keeping the nature of the duet (e.g., drums/piano) associated with such a title in mind, one will be surprised by how peaceful the music finally becomes. 
Read the full review here: Ça n'empêche pas le vacarme
Bruno Tocanne: drums; Didier Fréboeuf: piano
Release date December 10, 2021
---
New Releases – Albums' List
Discover the Best of Jazz – Year 2021 full post.
Discover the following selection: Jazz January 2022
Playlist
Listen to those tracks on our Spotify playlist "Best Jazz 2021".