On April 30, International Jazz Day will be celebrated all over the world, and the host city this year is Cape Town, South Africa.
April is also the start of a busy period when a lot of heavy jazz albums get released, so there's lots of good times ahead of us!
To start the celebration here is an amazing April 2022 Selection of albums that have already been released or will be released this month. These albums got our full attention and should be worth your time.
The albums are listed in order of release date.

Selection April 2022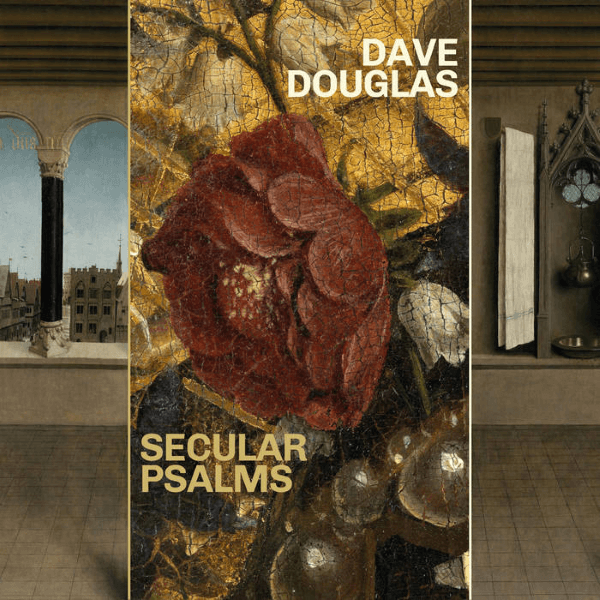 Dave Douglas
Secular Psalms
(Greenleaf Music)
"In a visual sense, the piece begins in the space of the outer panels, with muted colors and dank interiors. Subsequent sections explore the inner panels, full of light, showing people from all walks of life. With Edge of Night, the piece returns to the mysterious and darker panels of the Arrival, where Van Eyck's Gabriel and Mary play out this mystery for all eternity."
–Dave Douglas
Read the full review here: Dave Douglas – Secular Psalms
Dave Douglas: trumpet, voice; Berlinde Deman: serpent, tuba, voice; Marta Warelis: piano, prepared piano, pump organ; Frederik Leroux: guitars, lute, electronics; Tomeka Reid: cello; Lander Gyselinck: drums, electronics
Release date April 1, 2022
---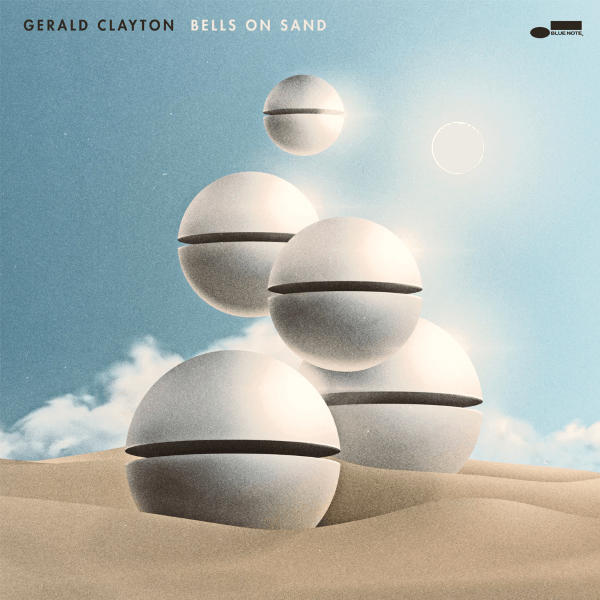 Gerald Clayton
Bells On Sand
(Blue Note)
Another stunning Blue Note release, as good as it can get on this fabulous label.
"Each musician on the record represents a different aspect of the axis of time and its shifting sands, […] My father and Charles Lloyd, who has been a mentor figure to me, reflect new permutations of my past, and the lineage of elders who have shaped my development; Justin Brown, being my contemporary and musical brother, represents my present; and MARO represents the future—she is part of the next generation, and points to a brand new collaboration."
–Gerald Clayton
Gerald Clayton: piano; Charles Lloyd: saxophone; John Clayton: bass; Justin Brown: drums; MARO: vocals
Release date April 1, 2022
---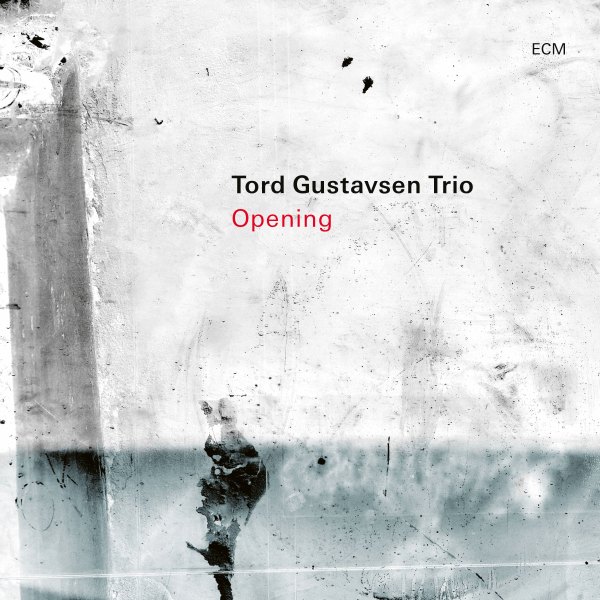 Tord Gustavsen Trio
Opening
(ECM Records)
To introduce this new release by Tord Gustavsen, Zachary Swanson nailed it by pointing out that Opening has "spacious improvisations, and a tendency to reveal the secrets and melodies at their own pace." The updated trio, featuring Steinar Raknes stepping in on bass, works beautifully and offers what feels like another timeless ECM recording, ready to enlighten and harmonize your life each time you play it.
Tord Gustavsen: piano, electronics; Steinar Raknes: double bass, electronics; Jarle Vespestad: drums
Release date April 4, 2022
---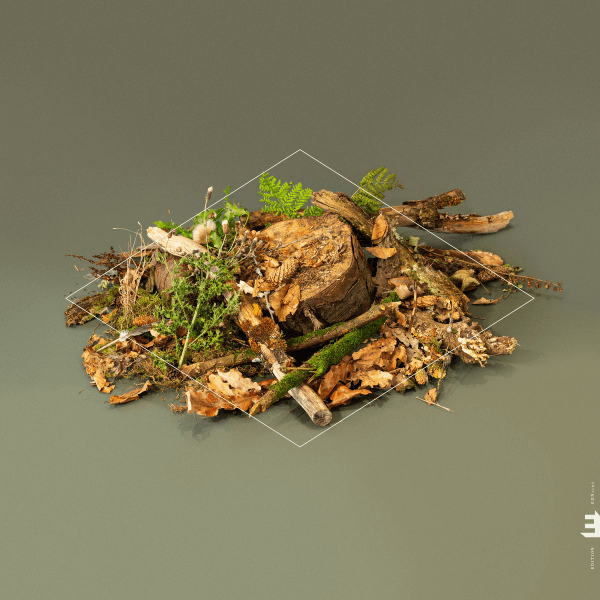 Fergus McCreadie
Forest Floor
(Edition Records)
Amazing jazz artists in the United Kingdom are not all based in London. First, there was this month Alabaster DePlume from Manchester; now, there is Fergus McCreadie from Scotland. His first album was self-released in 2018 and garnered the full attention of the jazz world, as well as several prizes on a national level. Cairn, released in 2021 and published by Edition Records, was also a success, and Forest Floor comes only one year after to clearly confirm how talented this pianist and composer is.
Fergus McCreadie: piano; David Bowden: double bass; Stephen Henderson: drums
Release date April 8, 2022
---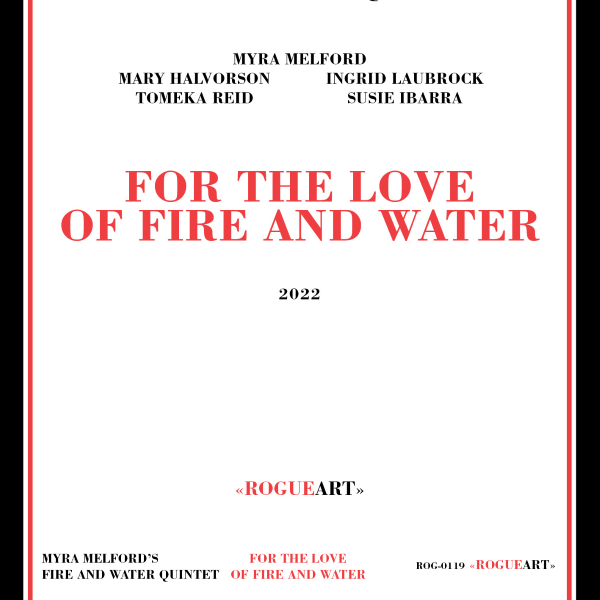 Myra Melford
For The Love Of Fire And Water
(Rogue Art)
"In the world of improvised music, so-called supergroups sometimes feel almost quotidien. After all, there are so many remarkable artists in the space and understandably, they often want to collaborate. Yet the group that acclaimed pianist and composer Myra Melford has assembled here — with Mary Halvorson on guitar, Ingrid Laubrock on soprano and tenor saxophone, Tomeka Reid on cello and Susie Ibarra on drums and percussion — invigorates that tired cliche? with fresh meaning. Each has an impressive catalog as a bandleader and collaborator, and Melford had worked with all of them previously, but never together. The result is a gathering of some of the most compelling improvisers working today."
–Natalie Weiner
Myra Melford: piano, melodica; Mary Halvorson: guitar; Susie Ibarra: drums, percussion; Ingrid Laubrock: tenor and soprano saxophones; Tomeka Reid: cello
Release date April 8, 2022
---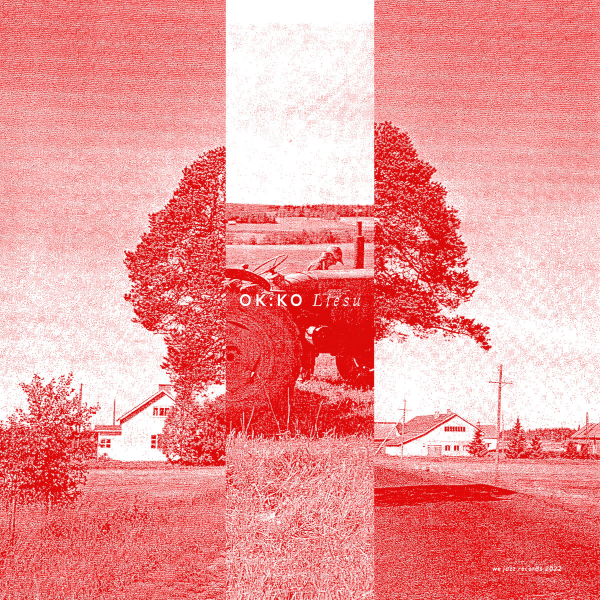 OK:KO
Liesu
(We Jazz Records)
"Here, you can tell that the landscape of rural Finland, its poetic, at times even melancholy beauty, is ever-present. It's folk song country."
–We Jazz
If we were to continue with the metaphor, then we would note that it also contains what seems to be a contradiction when looking at the Finnish language; on the one hand, it seems like it takes so many more letters to write a word, but on the other hand, the Finnish language is so concise and direct; and so is this excellent album.
Okko Saastamoinen: drums; Jarno Tikka: saxophone; Toomas Keski-Säntti: piano; Mikael Saastamoinen: bass
Release date April 15, 2022
---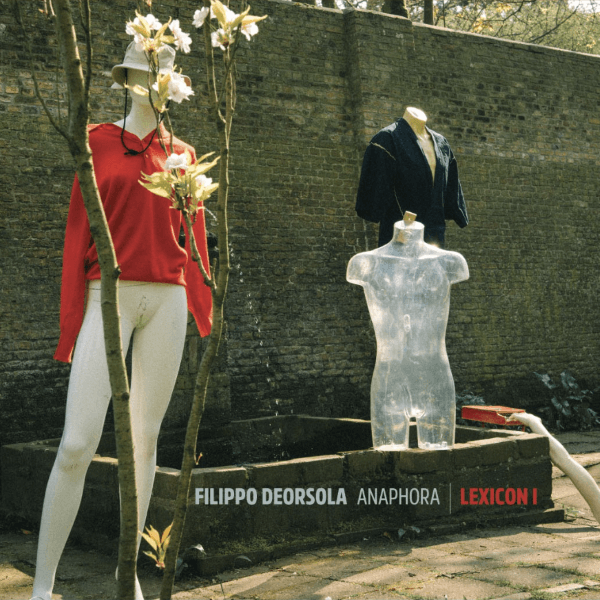 Anaphora
Lexicon 1
(Auand Records)
Lexicon 1 is the debut album by the trio Anaphora, led by pianist Filippo Deorsola, with Jonathan Ho Chin Kiat on bass, and Ap Verhoeven on drums. At first, the music evokes Punkt.Vrt.Plastik, but it quickly heads towards another kind of experience. Anaphora switches and mixes several genres and rhythms in an incredibly mastered and enjoyable way, thereby managing to create their own uniqueness.
As the website underlines, the music here is "[…] frequently unexpected; 11 compositions pull at the threads of avant-garde, straight-ahead jazz, contemporary classical music—and even the blues—leaving the listener guessing at every turn."
This album is a clear success and will certainly bring Anaphora onto the Best Newcomer Group of 2022 list.
Filippo Deorsola: piano; Jonathan Ho Chin Kiat: double bass; Ap Verhoeven: drums; Rebekka Salomea: voice (11)
Release date April 22, 2022
---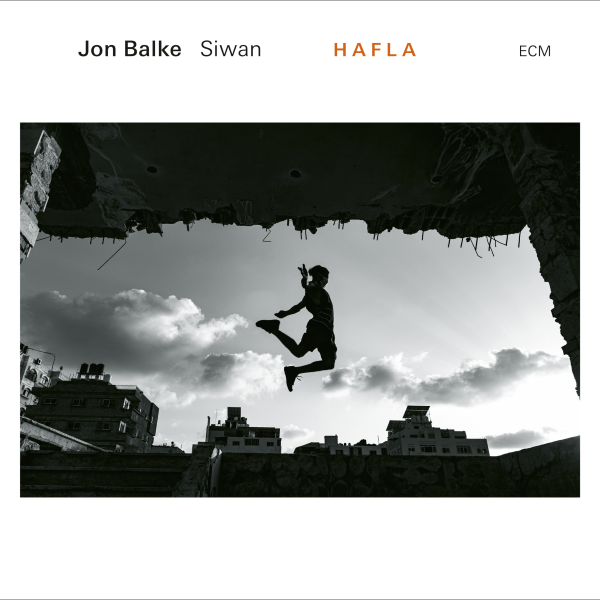 Jon Balke Siwan
Hafla
(ECM Records)
It is as beautiful and essential as it is simple and filled with everything that makes life so special. Read the full review.
Jon Balke: keyboards, electronics, tombak; Mona Boutchebak: vocals, kwitra; Derya Turkan: kemençe; Bjarte Eike: baroque violin; Helge Norbakken: percussion; Pedram Khavar Zamini: tombak; Per Buhre: vocals, viola | Barokksolistene: Peter Spissky, Louise Gorm, Arsema Asghodom: violins; Torbjörn Köhl, Mikkel Schreiber: violas; Mime Yamahiro Brinkmann, Judith-Maria Blomsterberg: cellos; Johannes Lundberg: double bass
Release date April 22, 2022
---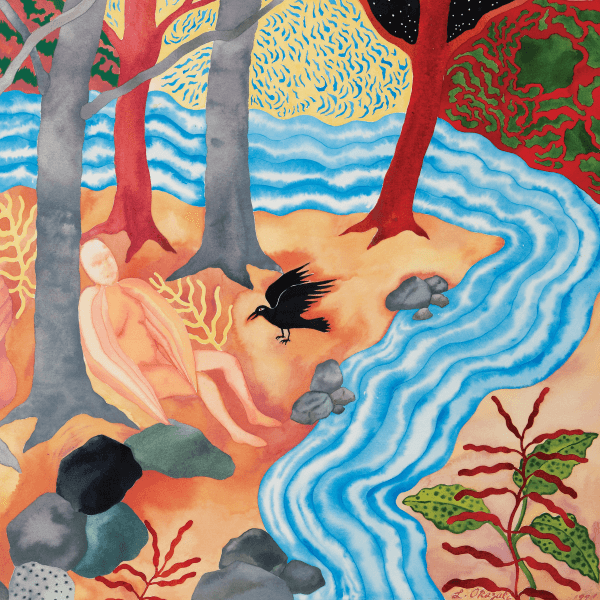 Miles Okazaki
Thisness
(Pi Recordings)
"This is Surrealism."
Read the full review: Thisness
Miles Okazaki: guitar, vocals, robots; Matt Mitchell: piano, Fender Rhodes, Prophet-6; Anthony Tidd: electric bass; Sean Rickman: drums
Release date April 29, 2022
---
April 2022 – New Albums Selection
Dave Douglas – Secular Psalms (Greenleaf Music)
Gerald Clayton – Bells On Sand (Blue Note)
Tord Gustavsen Trio – Opening (ECM)
Fergus McCreadie – Forest Floor (Edition Records)
Myra Melford – For The Love Of Fire And Water (Rogue Art)
OK:KO – Liesu (We Jazz Records)
Anaphora – Lexicon 1 (Auand Records)
Jon Balke Siwan – Hafla (ECM Records)
Miles Okazaki – Thisness (Pi Recordings)
Discover the New Jazz Releases 2022 list (all 12 months at once) and the Best Jazz 2022 (so far) selection.
---
Playlist
Listen to these tracks on our Spotify playlist, "Best Jazz 2022".