Hemligheter på vägen is the first release by ORD, a jazz quintet formed a few years ago and led by pianist Karin Johansson–who also acts here as composer and arranger. The album was recorded in 2019 by Oskar Johnsen Rydh in Sweden and released by Havtorn Records on March 21, 2022, which was World Poetry Day.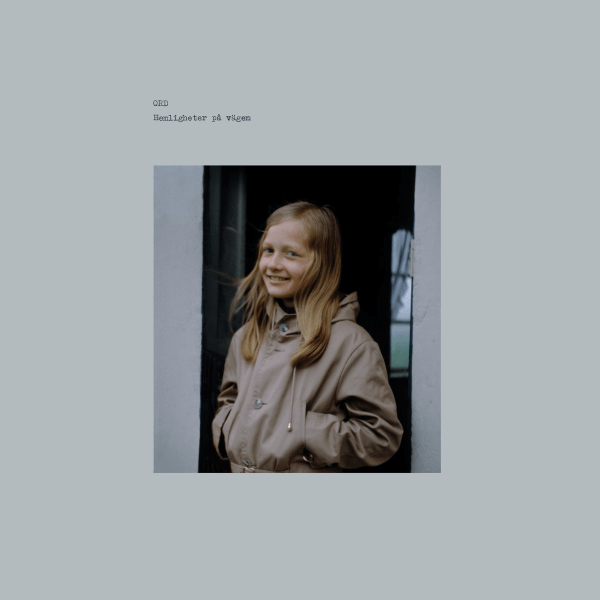 ORD
Hemligheter på vägen
(Havtorn Records)
Hemligheter på vägen is very niche, positioning itself at the intersection of declaimed poetry and music—specifically Swedish poetry, and music carried by a jazz band that is keen on free improvisations—but even despite this very specific foundation, the band manages to pull it off.
First, the poems are good. The album features mainly the Alfred Nobel-prized Tomas Tranströmer but also three poems by the artists themselves: one by Jenny Willén—who performs the vocals—and two by Karin Johansson. They genuinely connect with the poems; they more than just understand them; they lived them and thus express them as they were properly experienced, which positively shows.
Second, Jenny Willén does an impressive job keeping her part as poetic as it is jazzy, wrapped in a unique connection with the musicians and their instruments.
Finally, the musicians do an impressive job underlying the poetry and taking it further through beautiful and hypnotic improvisation wherever they have space for it.
If you are ready to give it a try, then you will let yourself be drawn into one of Tomas Tranströmer's possible worlds—autumnal, dark, with very few lights or hope on the horizon—and you will experience this unusual starting point for the compositions and improvisations, which offers a landscape of sounds, silences, and textures that perfectly match the poems, and from which the musicians bewitchingly serve up their intention.
In a nutshell, this album is so very niche, yet so very interesting.
---
April och tystnad
Våren ligger öde.
Det sammetsmörka diket
krälar vid min sida
utan spegelbilder.
Det enda som lyser
är gula blommor.
Jag bärs i min skugga
som en fiol
i sin svarta låda.
Det enda jag vill säga
glimmar utom räckhåll
som silvret
hos pantlånaren.
April and silence
Spring lies desolate.
The velvet dark ditch
crawls by my side
without reflections.
The only thing that shines
is yellow flowers.
I am carried in my shadow
like a violin
in its black box.
The only I want to say
glitters out of reach
like the silver
in a pawnbroker's.
Tomas Tranströmer
Translated by Robin Fulton, from New Collected Poems (Bloodaxe Books)
---
Hemligheter på vägen – Info
Tracklisting
1. April och tystnad (5:15); 2. Som att du sovit länge (3:32); 3. Hemligheter på vägen (4:33); 4. Vinterns formler (4:22); 5. Blind fear (4:24); 6. Trädet och skyn (6:17); 7. Minnena ser mig (4:28); 8. Från mars -79 (7:10); 9. Just a second from now (5:44)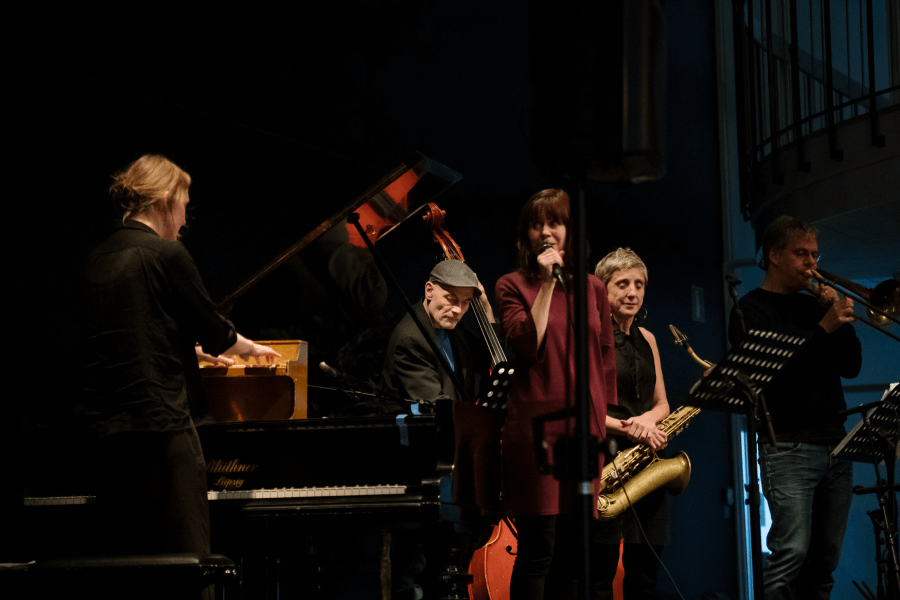 Karin Johansson: piano, prepared piano, composer, arranger; Jenny Willén: vocals, voice; Niclas Rydh: trombone; Gunnel Samuelsson: bass clarinet, tenor saxophone; Hasse Westling: double bass.
Hemligheter på vägen was released on March 21, 2022 // Havtorn Records HR066
---