Hafla is the third album by Jon Balke's Siwan, "the transcultural, trans-idiomatic musical collective." Hafla was recorded in May and June 2021 at Village Recording Studios, in Copenhagen, Denmark, and it was released on April 22, 2022, on ECM Records.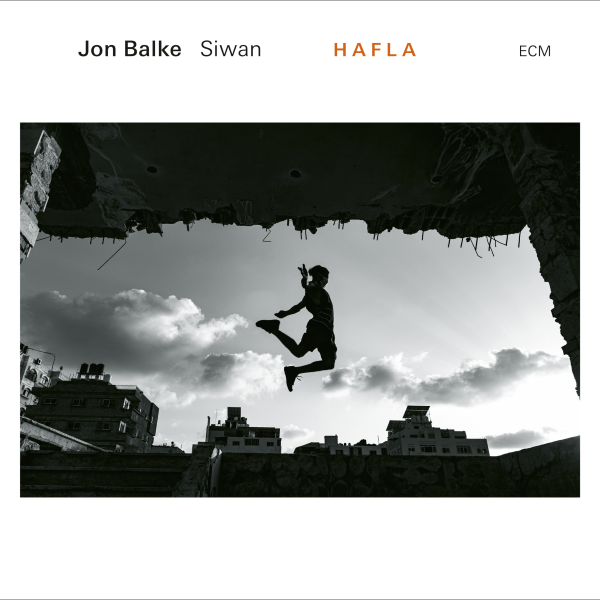 Jon Balke Siwan
Hafla
(ECM Records)
It is as beautiful and essential as it is simple and filled with everything that makes life so special.
This third album by Jon Balke's Siwan is admirably composed with everything that seems so distant, both in time and space. He connects Andalusian poetry from the Caliphate era with avant-garde Norwegian music, and he assembles musicians from around the world—"an Algerian lead singer, a kemençe player from Turkey, an Iranian master of the tombak, an innovative Norwegian drummer, and an energetic string section of baroque specialist[s]"—into units as natural as they are evident.
It is all these connections through time and space that admirably bring the selected poems to life. The music and texts make this search for union—to get closer to one another despite the restrictions and disappointments—feel instinctive. Perhaps even reading these texts afterward is just a plus, putting words to what the music and the amazing vocals have already transmitted perfectly.
It is a summary of life without solutions or messages, containing just what makes it so sweet—paying attention to others.
---
Hafla contains many poems sung by Mona Boutchebak. The featured poems were written by Ibn ZAydun, Ibn Sara As-Santarini, but mostly by Wallada bint al-Mustakfi. Here is one excerpt:
Visit

Wallada bint al-Mustakfi
(Córdoba, 1010-1091)

Wait for me whenever darkness falls,
    For night I see contains a secret best.
    If the heavens felt this love I feel for you,
    The sun would not shine, nor the moon rise,
    Nor would the stars launch out upon their journey.

Poems from "Andalusian Poems" translated by Christopher Middleton & Leticia Garza-Falcón; D.R. Godine, Publisher, Boston, 1993.
Note: Wallada bint al-Mustakfi was a Moorish princess, and one of the most celebrated poets of her time. Born in Cordoba just at the end of the first millennium, she belonged to a wealthy and powerful family. From an early age, she showed an immense talent for poetry and literature.)
---
Hafla – Info
Tracklisting
1. Tarraquab (5:47); 2. Enamorado de Júpiter (3:03); 3. Mirada Furtiva (3:07); 4. La Estrella Fugaz (4:07); 5. Arrihu Aqwadu Ma Yakunu Li-Annaha (2:36); 6. Diálogo en la Noche (5:15); 7. Línea oscura (3:42); 8. Saeta (2:41); 9. Uquállibu (4:38); 10. Wadadtu (4:38); 11. Visita (3:13); 12. Is there no way (2:33)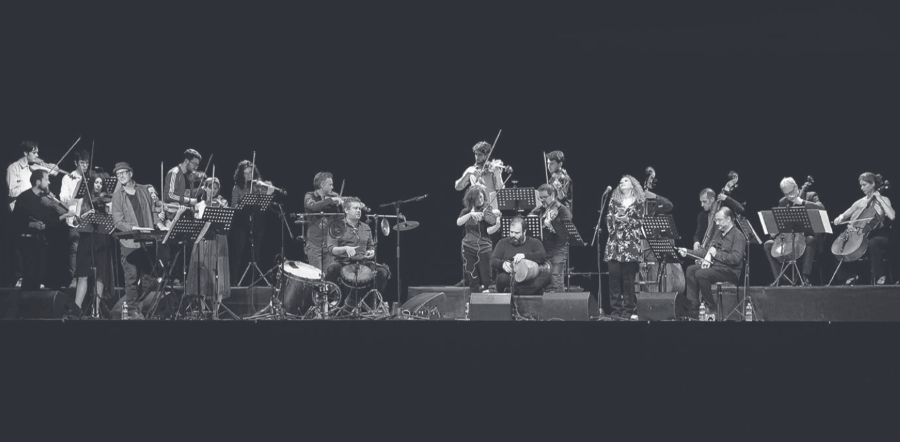 Jon Balke: keyboards, electronics, tombak; Mona Boutchebak: vocals, kwitra; Derya Turkan: kemençe; Bjarte Eike: baroque violin; Helge Norbakken: percussion; Pedram Khavar Zamini: tombak; Per Buhre: vocals, viola |Barokksolistene: Peter Spissky, Louise Gorm, Arsema Asghodom: violins; Torbjörn Köhl, Mikkel Schreiber: violas; Mime Yamahiro Brinkmann, Judith-Maria Blomsterberg: cellos; Johannes Lundberg: double bass
Hafla was released on April 22, 2022 // ECM Records 2726
---