The Garden is the new album by vocal and piano artist, Rachel Eckroth. It was produced by musician and partner Tim Lefebvre. Released on the 3rd of September 2021, The Garden is Rachel's fourth album and her first via Rainy Days Records.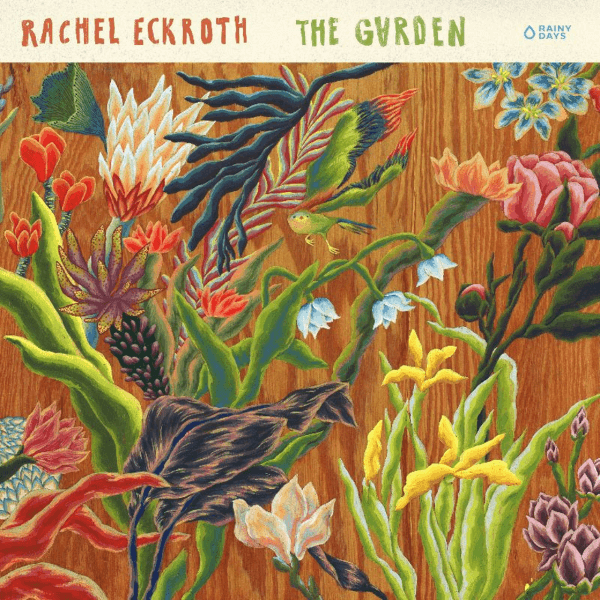 Rachel Eckroth
The Garden
(Rainy Days Records)
Rachel Eckroth's Wikipedia page describes her as a "singer-songwriter and keyboardist". Importantly, "singer-songwriter" comes before "keyboardist": if you listen to her three previous releases as a leader, Let Go (2014), When It Falls (2018), and The Blackbird Sessions Vol. 1 (2021), it is fitting. But on this new release, only one track features vocals: all the others are instrumentals.
For The Garden, Rachel would be better described as a musician and composer. A musician playing the piano, but also the Sequential Prophet 6, which is 'vintage with a modern twist', the Yamaha CP 70, or the Korg Minilogue. As a composer, she frequently collaborates with artists such as St. Vincent, Rufus Wainwright, Chris Botti, or KT Tunstall as a featured guest. Clearly, she appeals to a wider palette than simply the jazz genre.
That is exactly why this album is so enjoyable. It creates the ambiance of jazz, yet Rachel curates a much larger experience, exploring different, divergent paths: as she describes, as surprising as a garden.
"Everything on the album has a different feel to it — different colors and textures. It felt like a garden. So we just rolled with it."
— Rachel Eckroth
The tracks are linked by a thread of synth-orchestration. It offers a futuristic touch in "Dracaena", a stressed tone in "Under A Fig Tree", or a tragicomic mood in "Low Hanging Fruit", and so on. This Garden is nostalgic as well as modern, allowing the album to look backward as much as ahead, and overall, it is so very satisfying in the here and now.
"We just want to make this weird music that we're hearing. It's bold because we're just doing what we do. We don't need to show off, we just want to play what feels good to us."
— Rachel Eckroth
---
The Garden – Info
Track listing
1. Dracaena – 2. Under a Fig Tree – 3. Low-Hanging Fruit – 4. Dried Up Roots – 5. The Garden – 6. Black Eyed Susan – 7. Vines – 8. Oil
Line up
Rachel Eckroth: piano, voice, Yamaha CP70, Prophet 6, Mellotron; Tim Lefebvre: electric bass, guitar; Christian Euman: drums; Donny McCaslin: tenor saxophone; Andrew Krasilnikov: soprano saxophone; Nir Felder: electric guitar; Austin White: modular synth.
The Garden was released on the 3rd of September 2021 / Rainy Days Records
---