Smooth jazz is a genre of music that emerged in the 1970s and quickly gained popularity for its relaxed, easy-going sound. Unlike other forms of jazz, smooth jazz is characterized by a smooth, flowing rhythm that is easy to listen to. This makes it the perfect choice for background music in restaurants and stores or for simply relaxing at home. In addition to its mellow sound, smooth jazz also features extended saxophone solos and complex chord progressions. This gives the music a richness and depth that can be enjoyed even by listeners who are not familiar with jazz.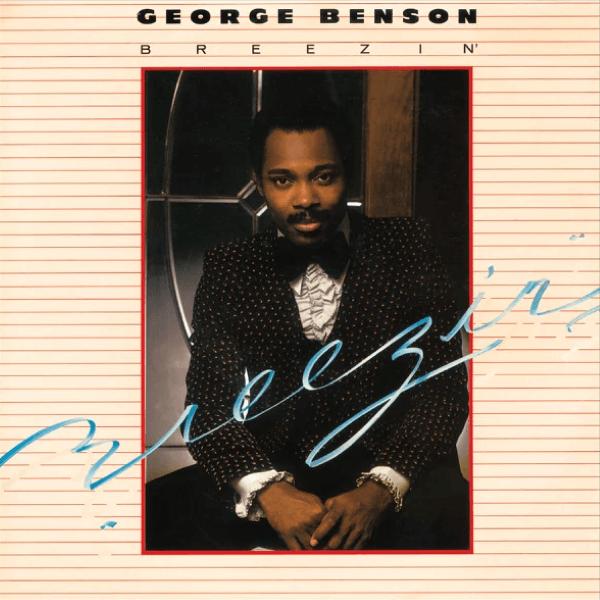 George Benson
Breezin'
(Warner Bros. Records)
George Benson is one of the most important figures in smooth-jazz history. A virtuoso guitarist, Benson first became prominent in the 1960s as a member of the Jazz Crusaders. He soon began to experiment with pop and R&B styles, infusing his guitar playing with a distinct soulful flavor. Benson's unique approach helped popularize smooth jazz and make it a mainstream force in the music world. Today, George Benson remains an active and respected figure on the smooth-jazz scene, producing new albums and touring regularly. His influence can be heard in the works of many modern smooth-jazz artists, thereby making him one of the most important figures in the genre.
Discover next, 13 of the Best Jazz Guitarists
George Benson: guitar, vocals; Jorge Dalto: acoustic piano, clavinet, acoustic piano solo (2); Ronnie Foster: electric piano, Minimoog synthesizer, Minimoog solo (3), electric piano solo (5); Phil Upchurch: rhythm guitar, bass (1, 3); Stanley Banks: bass (2, 4–6); Harvey Mason: drums; Ralph MacDonald: percussion
Released March 19, 1976
---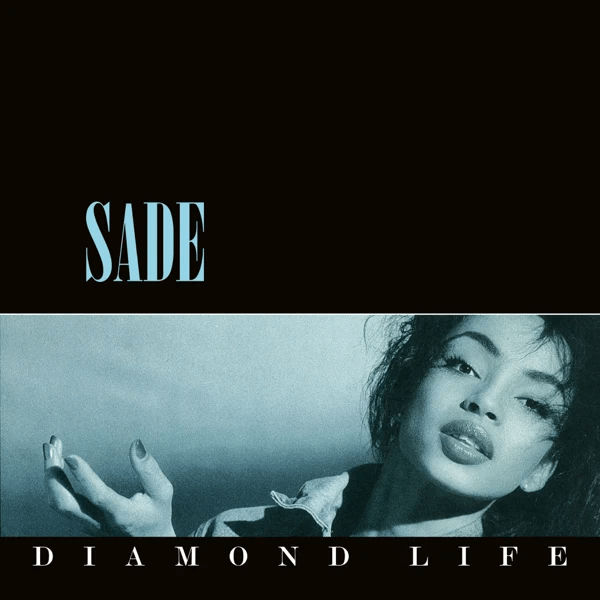 Originally hailing from Argentina, SADE is a musical group that has been around since the early 1980s. The group is composed of four members: lead vocalist Sade Adu, bassist Paul Denman, guitarist Stuart Matthewman, and drummer Andrew Hale. Although their sound has evolved over the years, they are best known for their smooth blend of R&B, jazz, and pop. They have released seven studio albums, with their most recent released in 2010. Throughout their career, they have sold 70M+ records worldwide and have won numerous awards, including a Grammy and a BRIT Award. Despite all their success, the group has remained relatively private and does not give many interviews or media appearances.
From the first note of their debut album, Diamond Life, to the final refrain of their most recent release, The Ultimate Collection, Sade has left an indelible mark on the music world. Their sound is defined by smooth, soulful vocals and mellow instrumentals. Here is the opening track of Diamond Life:
Sade Adu: vocals; Stuart Matthewman: saxophone, guitar; Andrew Hale: keyboards; Paul S. Denman: bass | Additional musicians Dave Early: drums, percussion; Martin Ditcham: percussion; Paul Cooke: drums; Terry Bailey, Gordon Matthewman: trumpet
Release date July 16, 1984
---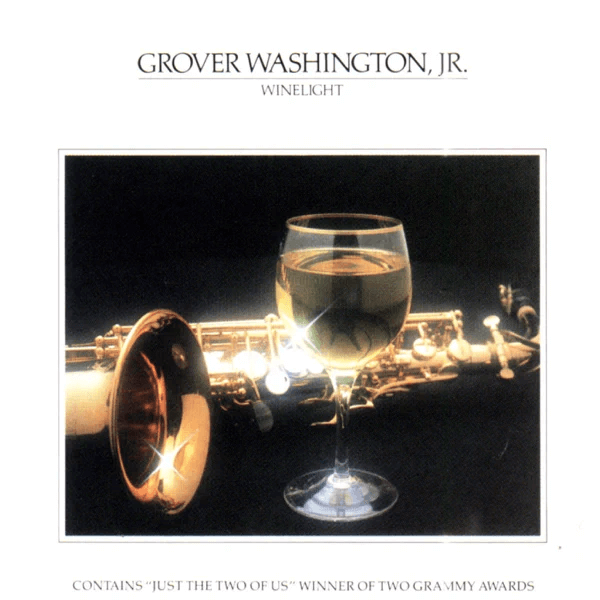 Grover Washington, Jr.
Winelight
(Elektra)
Grover Washington, Jr. was an American jazz musician who rose to prominence in the 1970s with his innovative and influential style of smooth jazz. Born in Philadelphia in 1943, Washington, Jr. began playing the saxophone at an early age and soon developed a passion for jazz. After honing his skills in local clubs, he began touring with R&B singer Marvin Gaye in the early 1970s. It was during this time that Washington began to experiment with fusing elements of jazz, soul, and R&B, thereby creating a unique and ground-breaking sound. In 1980, he released his breakthrough album Winelight, which featured the hit single "Just the Two of Us."
Throughout his career, he won multiple Grammy Awards and continued to release popular albums. He died suddenly in 1999, but his music continues to be enjoyed by fans around the world. It is thanks to artists like Washington that smooth jazz has become one of the most popular subgenres of jazz.
Grover Washington Jr.: alto saxophone, soprano saxophone, tenor saxophone; Richard Tee: Fender Rhodes (1, 3, 5, 6); Ray Chew: clavinet (1); Paul Griffin: clavinet (1), Fender Rhodes (2, 4); Ed Walsh: Oberheim 8-Voice (1-4, 6); Bill Eaton: Oberheim 8-Voice (5), arrangements and conductor; Eric Gale: guitars; Marcus Miller: bass; Steve Gadd: drums; Ralph MacDonald: congas, percussion, Syndrums; Robert Greenidge: steel drums; Hilda Harris, Yvonne Lewis, Ullanda McCullough: backing vocals; Bill Withers: lead vocals (5)
Release date October 24, 1980
---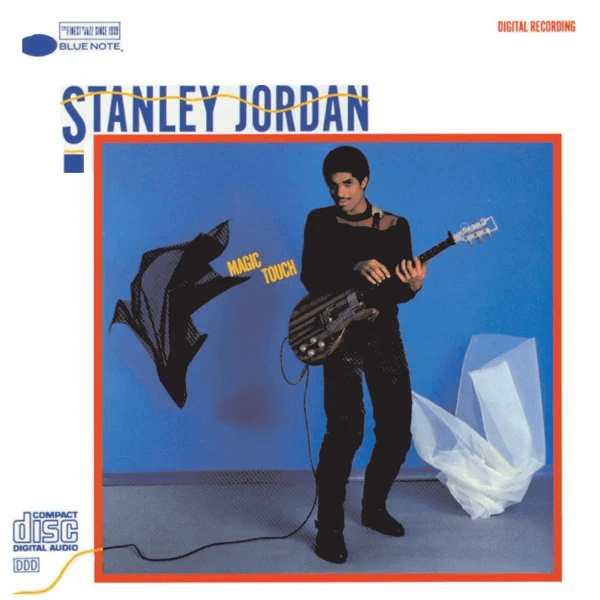 Stanley Jordan
Magic Touch
(Blue Note)
Stanley Jordan is a world-renowned jazz musician who has been wowing audiences for decades with his exceptional talent. He is best known for his unique approach to the guitar, which he calls "touch playing." This involves using both hands to simultaneously strike the strings, thereby creating a smooth, flowing sound. Jordan's magic touch has made him one of the most sought-after guitarists in the world, and he has played with some of the biggest names in jazz. He is also a highly respected composer and bandleader and has released several solo albums that have received critical acclaim. Whether he's playing standards or his own original compositions, Stanley Jordan always brings a fresh and exciting sound to the music.
Magic Touch was Stanley Jordan's first album on Blue Note records; AllMusic qualified it as "An instant classic."
Stanley Jordan: guitar; Onaje Allan Gumbs: keyboard; Wayne Braithwaite, Charnett Moffett: bass; Peter Erskine, Omar Hakim: drums; Al Di Meola: cymbals; Sammy Figueroa, Bugsy Moore: percussion
Release date October 24, 1985
---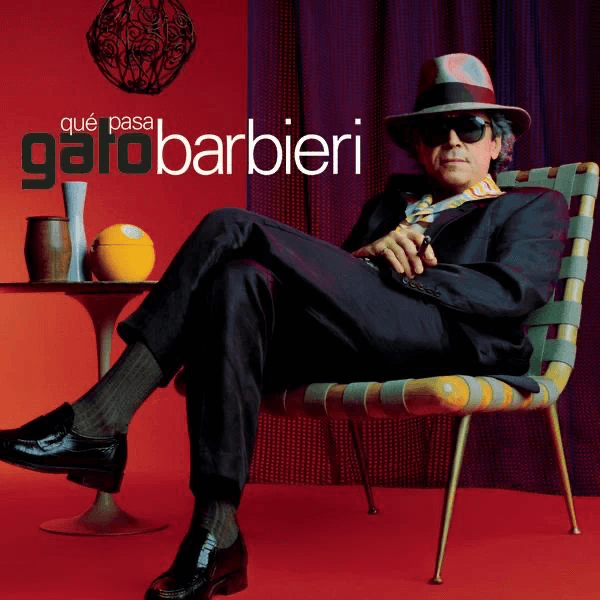 Gato Barbieri
Qué Pasa
(Columbia)
Throughout his career, Gato Barbieri has combined elements of Latin music with traditional jazz, thereby creating a unique and intoxicating sound. His music was often political in nature and reflected his commitment to social justice. In recent years, his work has been rediscovered by a new generation of listeners, thereby cementing his place as one of the most influential jazz musicians of our time.
He is best known for his Grammy-winning album Last Tango In Paris, released in 1972. Since then, Gato Barbieri has released a number of popular albums and has toured extensively throughout the world. Today, Gato Barbieri remains an active and respected member of the international jazz community, and his work continues to inspire new generations of musicians.
Qué Pasa retains Gato Barbieri's amazing energy but is framed as a perfect smooth-jazz album.
Gato Barbieri: saxophone; Cyro Baptista: percussion; Poogie Bell: drum programming, drums; Dennis Chambers: drums; Michael Davis: trombone; Vanessa Falabella Donada: vocals; Jeff Golub: guitar; Robert Gonzales: drums; Jim Hynes: trumpet; Anthony Jackson, Ronald Jenkins: bass; Romero Lubambo: guitar; Mario Rodriguez: bass (electric); Andy Snitzer: alto saxophone
Release date April 12, 1997
---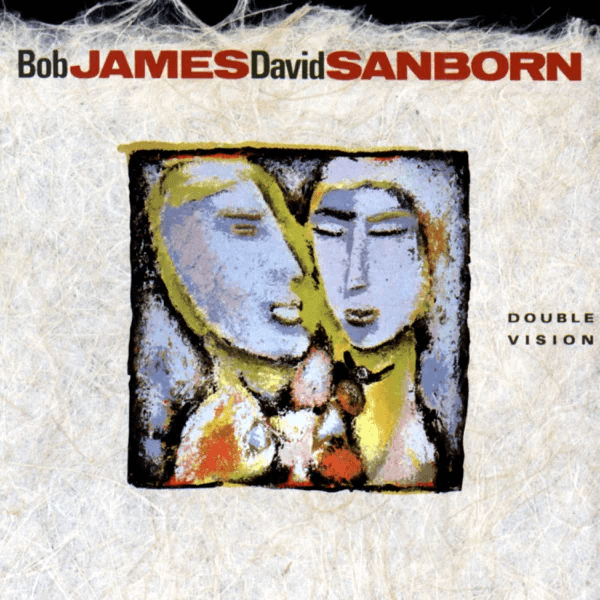 Bob James & David Sanborn
Double Vision
(Warner Bros. Records)
Double Vision is the Grammy-winning 1987 "Best Jazz-Fusion Performance, Vocal or Instrumental" album by Bob James and David Sanborn. It was the first album recorded by the duo. Double Vision reached #16 on the Billboard Charts and remained there for an impressive 63 weeks. The title track, "Maputo," is a fan favorite, and one of the most well-known tracks on the album. It features Sanborn's soaring saxophone over James' hypnotic piano playing. The song has been used in countless television shows and commercials over the years, thereby solidifying its place as a smooth-jazz classic.
Bob James: keyboards, synthesizers, programming, rhythm arrangements, synthesizer arrangements; David Sanborn: saxophone; Robbie Kilgore: synthesizer programming; Paul Jackson, Jr.: guitar; Eric Gale: guitar; Marcus Miller: bass, rhythm arrangements; Steve Gadd: drums; Paulinho da Costa: percussion; Bob Riley: drum programming; Al Jarreau: vocal
Released 1986
---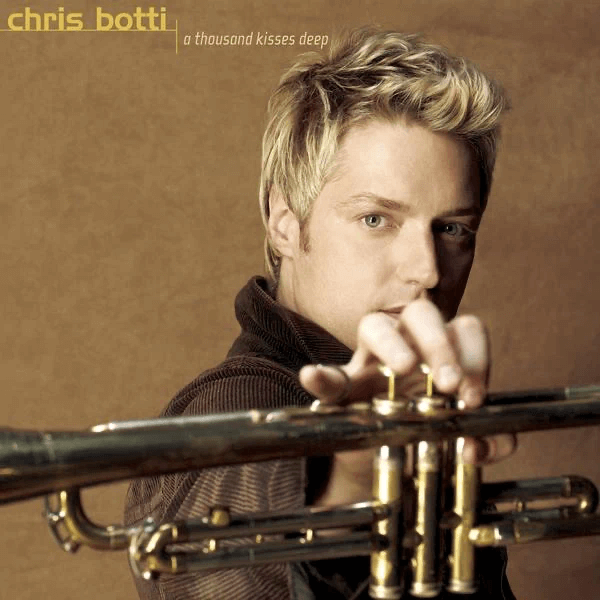 Chris Botti
A Thousand Kisses Deep
(Columbia)
A born talent, Chris Botti began playing the trumpet at age 10. A student at Berklee College of Music, Botti found success early by touring with musical greats (e.g., Frank Sinatra, Paul Simon, and Joni Mitchell). A master of both classical and smooth jazz, Botti's virtuosic abilities have led to critical acclaim and a devoted fanbase. One of his most popular tracks, "A Thousand Kisses Deep," perfectly highlights his impressive range, starting with a slow and sensual intro before building to a dynamic crescendo. Whether he's playing solo or with a full orchestra, Botti always manages to delight and astonish his listeners.
Chris Botti: trumpet; Keefus Ciancia: keyboards, Moog Voyager bass, acoustic piano, synth bass; Mark Goldenberg: keyboards, drum programming; Steve Lindsey: acoustic piano, keyboards, Wurlitzer electric piano, shaker; Printz Board: synthesizers, drum programming; Jim Cox: keyboards, Fender Rhodes; Matthew Gerrard: keyboards, bass, drum programming, synthesizers, electric guitar; Billy Childs: acoustic piano; Dean Parks: guitar, acoustic guitar; Smokey Hormel: electric guitar; Doyle Bramhall: guitar; Chuck Berghofer, Mike Elizondo: bass; Abe Laboriel, Jr., Joey Waronker: hi-hat, additional drums; Lenny Castro: percussion, bongos; Bob Sheppard: tenor saxophone; Chantal Kreviazuk, Bridget Benenate: vocals;
Released September 13, 2003
---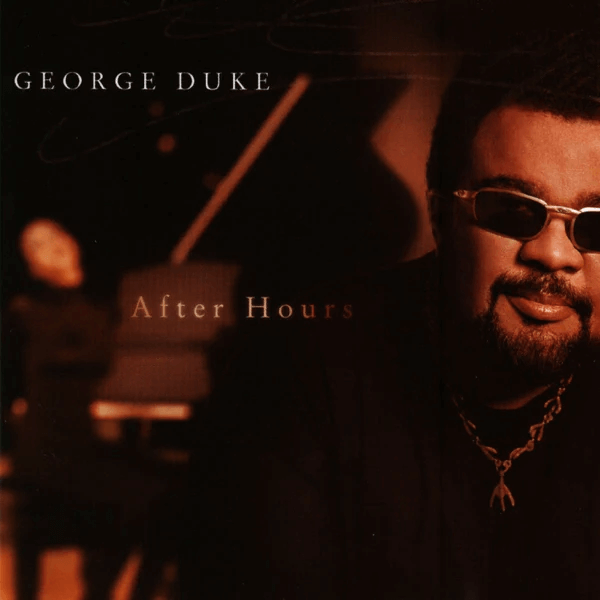 George Duke
After Hours
(Warner Bros. Records
George Duke was a musician who spanned genres and generations. He was a master of the keyboard, and his unique style helped pioneer the smooth-jazz sound. Duke began his career in the 1960s by playing in a number of R&B and rock bands. He soon established himself as a respected session musician by working with many famous artists—particularly, Frank Zappa. In the 1970s, Duke began to focus on his solo career, and he quickly became one of the most popular artists on the jazz scene. Duke continued to perform and record until his untimely passing in 2013.
After Hours is so smooth, yet so George Duke; it contains a lot more than the cover suggests.
George Duke: piano, synthesizer, electric piano; Christian McBride, Byron Miller, Larry Kimpel: bass; Leon "Ndugu" Chancler: drums; Sheridon Stokes: flute; Paul Jackson, Ray "The Weeper" Fuller, Paul Jackson: guitar; Lenny Castro: percussion
Released September 22, 1998
---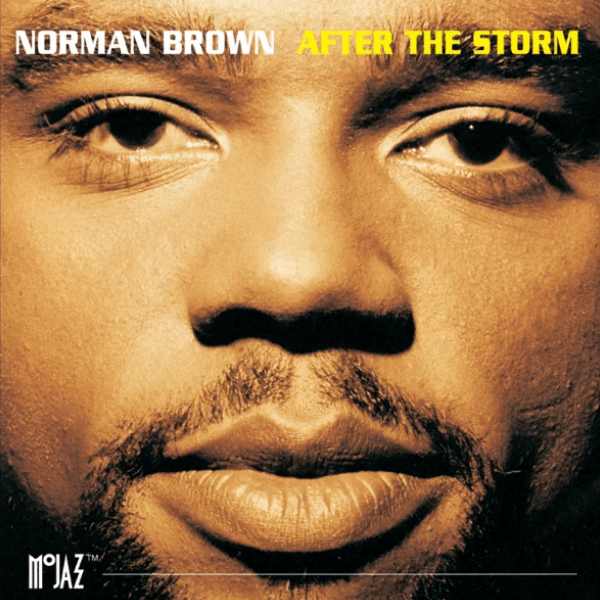 Norman Brown
After The Storm
(Mojazz)
After the Storm is the second album by American jazz guitarist Norman Brown, released in 1994. The album peaked at #2 on Billboard's Contemporary Jazz Albums chart. After the Storm features a mixture of up-tempo tracks and ballads. Brown's guitar playing is prominently featured throughout the album, and his use of R&B-influenced grooves helped redefine the smooth-jazz sound. The album was certified Gold by the RIAA, and it remains one of the most popular titles in Norman Brown's catalog.
Norman Brown: guitar, guitar synthesizer; Larry Kimpel, Freddie Washington, George Lopez: bass; Ricky Lawson, Land Richards, Alonzo "Scooter" Powell: drums; Brian Simpson, Herman Jackson, Gail Johnson, Herman Jackson: keyboards; Darryl Munyungo Jackson: percussion; Arnold McCuller, Baby Lee, Bridgette B. Bryant/Fiddmont, Lynne Fiddmont/Lindsey, DeNetria Champ: backing vocals; Crayge Lindesay: guitar, bass, keyboards, drum programming; Tony Dumas: acoustic bass; Raymond Brown: horn; Gary Bias: alto saxophone, tenor saxophone; Reginald Young: trombone; Raymond Brown: trumpet
Released May 17, 1994
---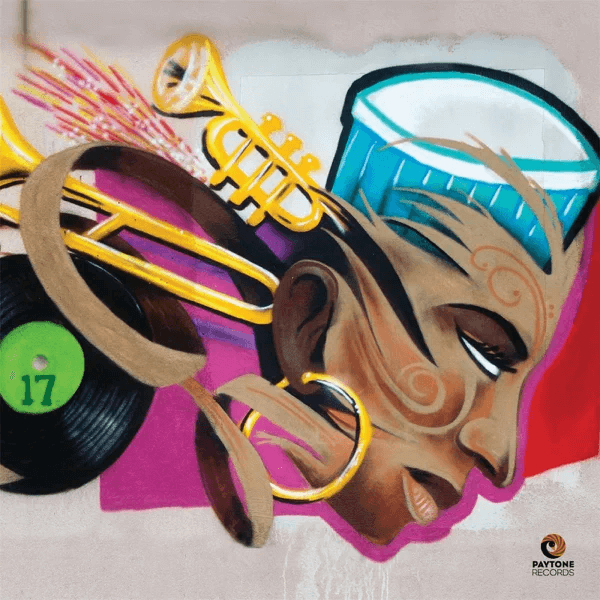 Nicholas Payton
Numbers
(Paytone Records)
Nicholas Payton is a world-renowned jazz trumpeter and composer. Born in New Orleans in 1973, he began playing the trumpet at the age of four and made his professional debut just four years later. Since then, he has gone on to release 20+ albums. In addition to his work as a musician, Payton is also an outspoken advocate for the preservation of New Orleans' musical culture. He has been awarded the National Endowment for the Arts Jazz Masters Fellowship, and he named himself the "Saviour of Archaic Pop." He certainly is!
Numbers captures the best of smooth jazz, as well as fusion, from the past 40 years:
"If someone wants you to describe what Numbers sounds like, tell them it's like Nicholas and Butcher Brown took a time capsule back to 1973 and played a gig for the people demonstrating what's happened in music for the past 40 years."
–Nicholas Payton, May 2014
Nicholas Payton: Fender Rhodes, trumpet; Keith Askey: guitar; Devonne Harris: Juno, piano, organ; Andrew Randazzo: bass; Corey Fonville: drums | featuring Butcher Brown
Released July 22, 2014
---
+1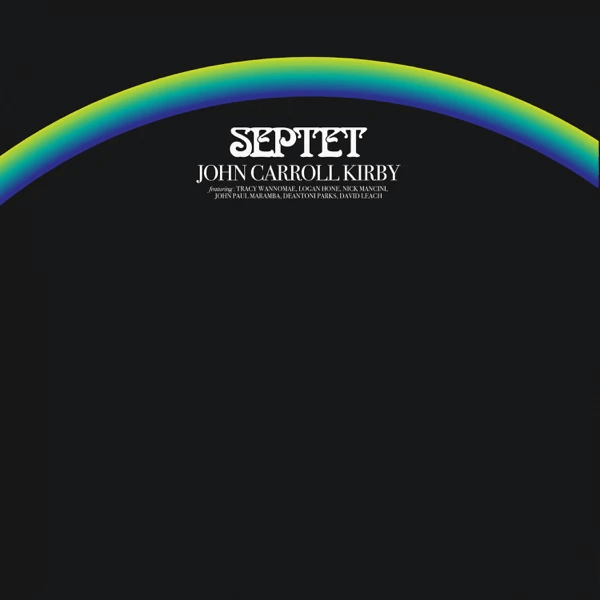 John Carroll Kirby
Septet
(Stones Throw)
This plus-one is here to show that even smooth jazz can still be modern when it is reviewed, considered and looked at playfully by John Carroll Kirby. Septet is also a perfect link to today's jazz and parts of its new horizons.
John Carroll Kirby: keyboards; John Paul Maramba: bass; Deantoni Parks: drums; Nick Mancini: mallets; David Leach: percussion; Logan Hone, Tracy Wannomae: woodwind
Released June 2, 2021
---
Best Smooth Jazz Albums List:
George Benson – Breezin' (Warner Bros. Records)
Sade – Diamond Life (Epic)
Grover Washington, Jr. – Winelight (Elektra)
Stanley Jordan – Magic Touch (Blue Note)
Gato Barbieri – Qué Pasa (Columbia)
Bob James & David Sanborn – Double Vision (Warner Bros. Records)
Chris Botti – A Thousand Kisses Deep (Columbia)
George Duke – After Hours (Warner Bros. Records)
Norman Brown – After The Storm (Mojazz)
Nicholas Payton – Numbers (Paytone Records)
+1
John Carroll Kirby – Septet (Stones Throw)
---
Discover next all the other genres of jazz.