Zurich Concert is the third album by Punkt.Vrt.Plastik as a trio, with Kaja Draksler on the piano, Petter Eldh on the bass, and Christian Lillinger on the drums. Zurich Concert was recorded live on May 14, 2021, at unerhört!-Festival in Zurich, Switzerland, by Michael Brändli, and it was released on March 11 and 18, 2022 on digital and physical release, respectively, by Intakt Records.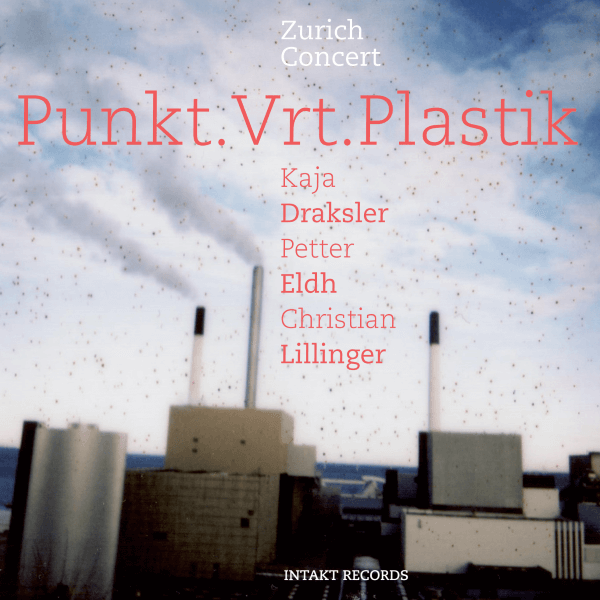 Punkt.Vrt.Plastik
Zurich Concert
(Intakt Records)
After two excellent albums, Punkt.Vrt.Plastik and Somit, published in 2018 and 2021, respectively, this is the band's first live-recording release.
The band clearly nailed it. Such interplay and advanced music performed live certainly require some serious skills, but this ended up even more than successful; this release allowed the trio to be properly and entirely themselves.
It sounds like the very essence of all their two previous releases brought to life and developed. The trio is as tight as ever; they are Punkt.Vrt.Plastik unconditionally and purely, playing the music that is so beloved on their studio albums. Their interpretation that evening perfectly captured their energy.
"The album's 'laboratory' aspect demanded that the compositions remain separate, musically 'uncontaminated' by one another. Yet, clearly, for the musician onstage, as for the friendly experiencer, live performance does not behave the same way as an album; it cannot be stopped, started, rewound, shuffled, and so on. Here, then, we witness the trio forging different architectures from those we know [of] the tunes' studio incarnations. The tight[ly] woven fabric is stretched, and … the light now shines through the fibres."
–Alexander Hawkins, liner notes
Even though this Zurich Concert adds to the list of concerts we wish we would have attended, we can only be grateful that at least it was–so beautifully–recorded.
Zurich Concert – Info
Tracklisting
1. Nuremberg Amok (6:36); 2. Axon (2:41); 3. Trboje (4:47); 4. Vrvica I (1:56); 5. Amnion (7:32); 6. Body Decline – Natt Raum (8:33); 7. Morgon Morfin (5:26); 8. Vrvica II (6:27); 9. Membran (5:42); 10. Traces of Veins (1:48); 11. Veins (2:27); 12. Zug (3:45); 13. Azan (3:11)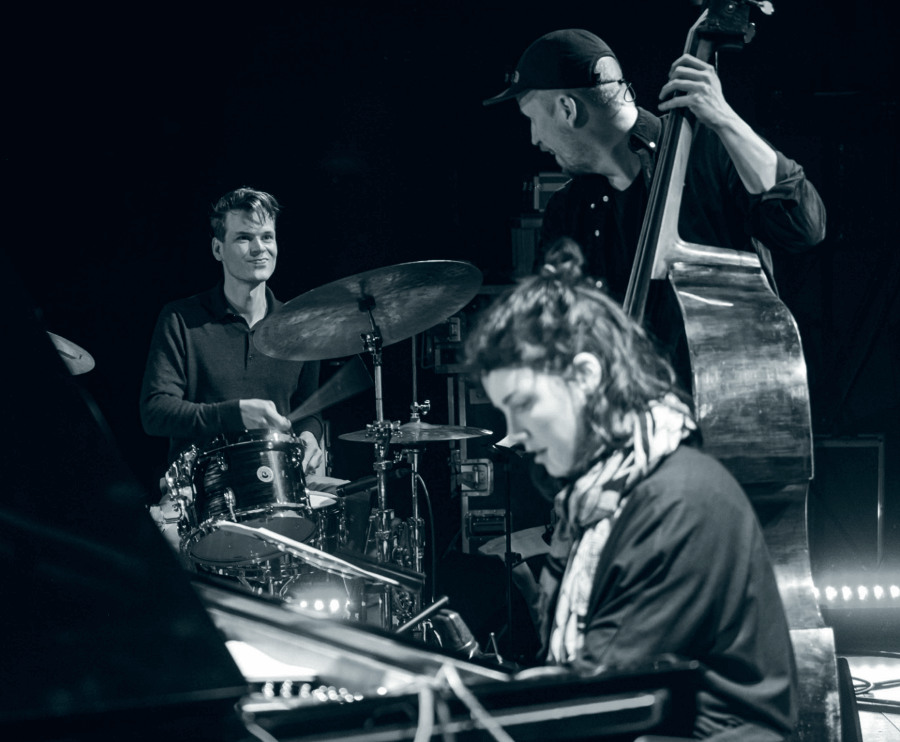 Christian Lillinger: drums; Kaja Draksler: piano; Petter Eldh: bass
Zurich Concert was released on March 11 & 18, 2022 // Intakt CD 380 // Part of the March 2022 selection
---