(D)IVO is an album by the (D)IVO Saxophone Quartet, comprised of saxophonists Ivo Perelman, Tony Malaby, Tim Berne, and James Carter on tenor, soprano, alto, and baritone, respectively. (D)IVO was recorded, mixed, and mastered by Jim Clouse at Park West Studios, in Brooklyn, New York, in January 2022, and it was released on February 18, 2022, by Mahakala Music.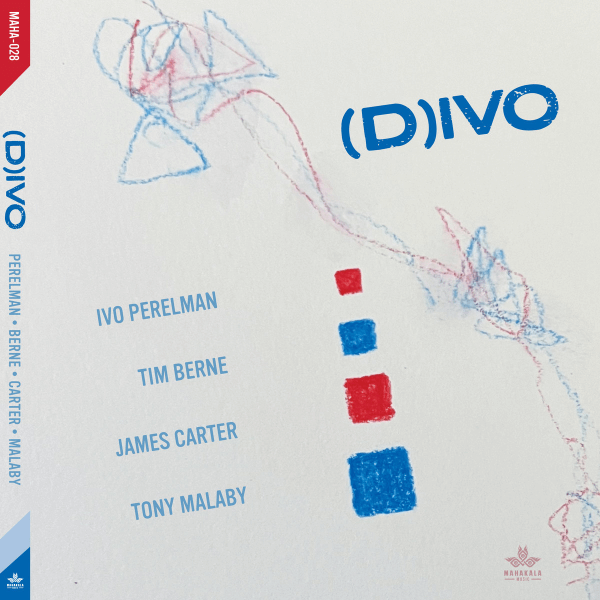 (D)IVO Saxophone Quartet
(D)IVO
(Mahakala Music)
This album will dry you out. It is intense and somehow brutal, but it offers epic music, thereby fulfilling the highest expectation of free jazz; it is surprising and provocative, but it also enriches the listener's experience.
Ivo Perelman is a Brazilian tenor saxophonist and composer who has been active on the jazz scene since the early 1990s. He has collaborated with some of the biggest names in jazz (e.g., John Zorn, Dave Holland, Matthew Shipp, William Parker, and Marilyn Crispell). His own music is marked by its fierce improvisational style, which often pushes the boundaries of conventional jazz.
Just take a look at his Discogs page, and you will notice how productive and well accompanied he is. You can also be sure that this release is a high point in his career.
"On this album Perelman, democratically, leads the saxophone quartet D(IVO) […] The seven pieces included here are all pure extemporizations and the four saxophonists react to each other with seamless camaraderie and uncanny ability to anticipate one another's ideas. At the core of all of the intricate interplay, of course, is Perelman's tenor anchoring the others deftly and with elegance. Even when all the musicians simultaneously embrace raw emotion with delightful dissonance the group sound manages to remain well organized."
–Hrayr Attarian
It seems impossible to grasp how much talent and inspiration were needed to achieve such perfection in these four saxophones' alignment, as well as in their non-alignment. How is it possible? Maybe this is like looking up to the celestial bodies gravitating around each other through forces that are elusive to us, and yet there it is, magnificent and—thankfully for us—here for a very long time.
(D)IVO – Info
Tracklisting
1. Part One (10:18); 2. Part Two (13:45); 3. Part Three (5:32); 4. Part Four (10:29); 5. Part Five (5:00); 6. Part Six (6:27); 7. Part Seven (7:40)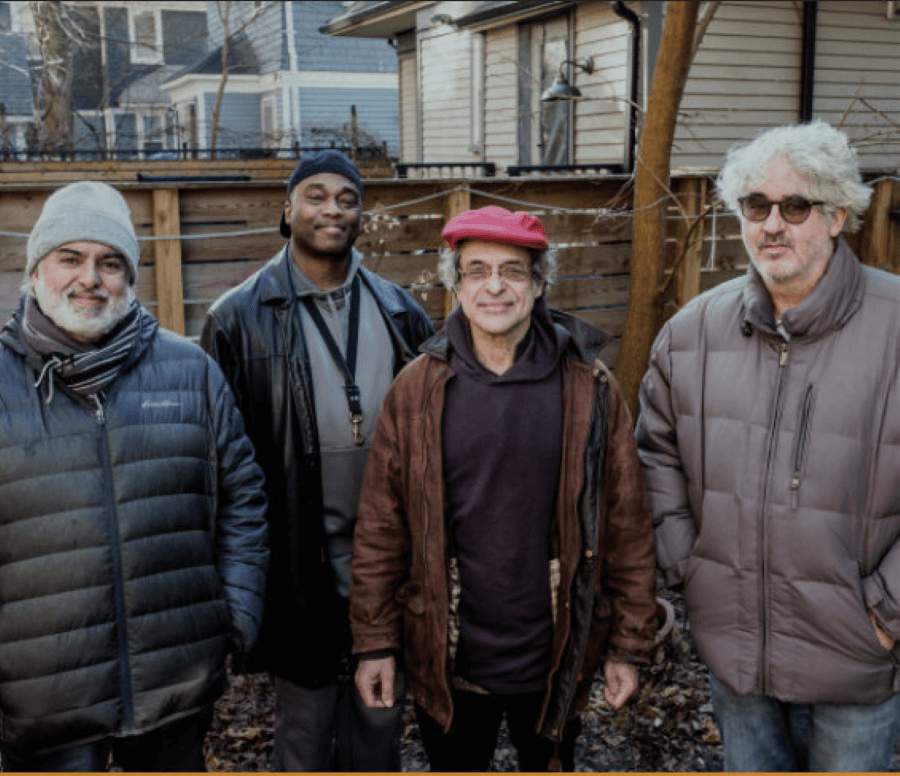 Ivo Perelman: tenor saxophone; Tony Malaby: soprano saxophone; Tim Berne: alto saxophone; James Carter: baritone saxophone
(D)IVO was released on February 18, 2022 // Mahakala Music MAHA-028
---