The Seed is guitarist Thomas Mitrousis' debut album, featuring Kostas Yaxoglou on the piano, Paraskevas Kitsos on the double bass, and Dimitris Klonis on the drums. The Seed was recorded in May 2021 at Antart Studios, in Greece, by Nikos Kollias and Yannis Damianos, and it was self-released on March 21, 2022.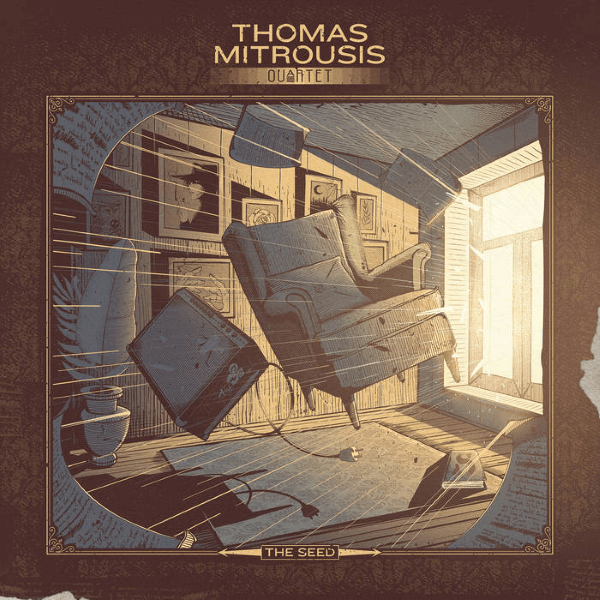 Thomas Mitrousis
The Seed
(Self-release)
In a way, The Seed is reminiscent of those cover albums of well-known pieces played in a completely different register from the original—a classic played as a rock song or vice versa—and here, of course, everything is translated into jazz.
This feeling can certainly be explained by the album's great diversity of inspiration, ranging from baroque to impressionism and world music, and finally, of course, traditional jazz raised in the light of modern jazz.
In addition, the melodies are very present without being conspicuous; they let themselves be desired, playing Hide-and-Seek, just enough to satisfy but not satiate. We let ourselves go with it, connect with it, and it seems almost familiar to us, but we can't quite place why.
The pleasure is simple, direct, and completely jazz; it is very well played, and it swings just enough to keep the balance between body and mind.
Yet, the album does not contain any covers; all the songs are originals.
The Seed is a gratifying surprise.
The Seed – Info
Tracklisting
1. Crossing Lines (8:50);2. Chopping Therapy (6:47); 3. Intro to Quinta (1:09); 4. Quinta (4:33); 5. Tararirarom (5:32); 6. Fax From Fux (4:05); 7. Poisonous Little Flower (5:23); 8. Bipolar Express (5:37); 9. Not Yet (5:29)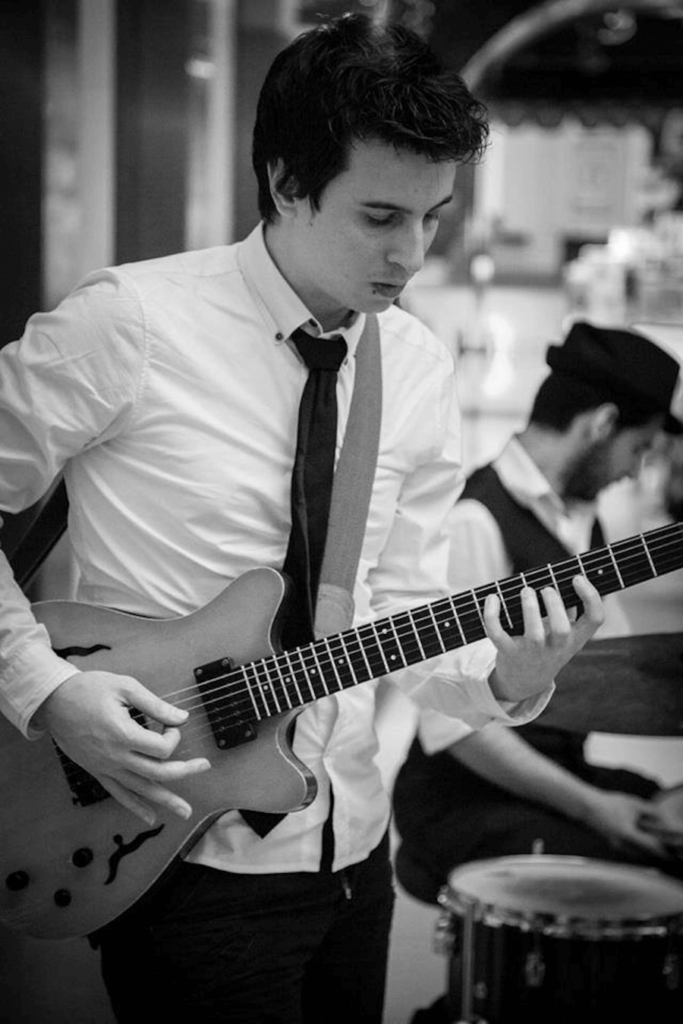 Thomas Mitrousis: guitar; Kostas Yaxoglou: piano; Paraskevas Kitsos: double bass; Dimitris Klonis: drums
The Seed was released on March 21, 2022 // Self-release
---