musicians with their innovative playing styles that have shaped the genre. Throughout history, numerous influential jazz guitarists have made substantial contributions to the genre. Here are 25 of the best jazz guitarists who have left an indelible mark on the genre.
---
Jazz guitar playing is distinguished by its emphasis on improvisation. Jazz guitarists possess a deep and thorough understanding of music theory, enabling them to improvise solos over challenging chord progressions. Through the study of scales, arpeggios, and various melodic patterns, they strengthen their improvisational skills, allowing them to employ this knowledge ingeniously in their solos.
These guitarists have a crucial role in supporting the rhythm and harmony in a band's surroundings. They frequently comp, which means they play rhythmic patterns and chords to support other soloists or singers. Using chord voicings, rhythmic accents, and chord substitutions, this comping method builds a strong harmonic framework for the song.
Jazz guitarists employ a range of picking techniques, including alternate picking, fingerstyle, and hybrid picking (combining the use of a pick and fingers). To infuse their playing with emotion and depth, they utilize techniques such as bends, slides, vibrato, and trills. Additionally, they explore extended techniques like tapping or harmonics to expand their repertoire of sounds, and techniques–of course–perfectly embodied by the following artists:
25 of the Best Jazz Guitarists
Django Reinhardt (1910-1953)
Django Reinhardt is considered one of the greatest guitarists of all time if not the greatest. This Belgian-born Romani jazz guitarist lost the use of two fingers in a fire which in turn allowed him to develop an idiosyncratic playing style that was, and still is, highly influential.
Reinhardt showcases unimaginable speed and accuracy as well as exquisite melodic ideas and creativity in his playing. He was taught by his relatives and other gypsy jazz artists. Even after his accident, he was not only able to regain his former proficiency but also came out with a different but fascinating style of playing.
Recommended Album: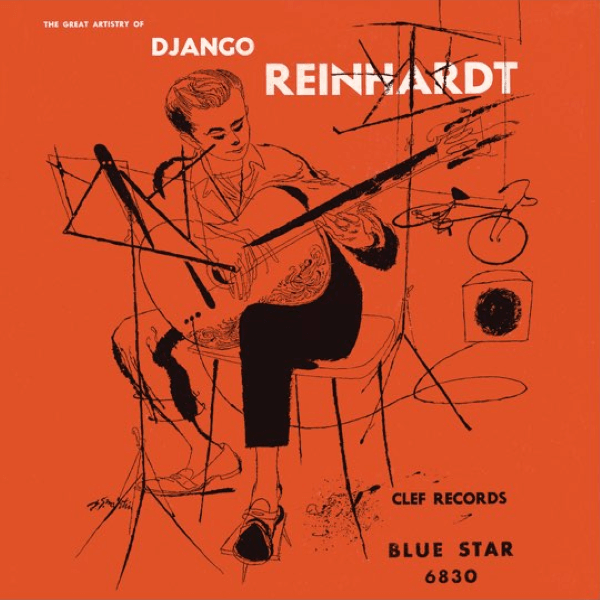 The Great Artistry of Django Reinhardt
Clef Records, 1953
Django Reinhardt: guitar; Maurice Vander: piano; Pierre Michelot: bass; Jean-Louis Viale: drums
---
Charlie Christian (1916-1942)
Charlie Christian, a legendary jazz guitarist, is rightfully hailed as one of the pioneers of electric guitar playing. Alongside his contemporaries, he significantly shaped the development of the electric guitar in jazz.
Christian's influence on subsequent jazz guitarists is immense. He inspired a generation of musicians who followed in his footsteps. As a guitarist himself, he drew inspiration from the great Django Reinhardt and other notable guitarists. By skillfully blending elements from swing, bebop, and blues, he crafted a unique style that became a hallmark of his musical identity.
During Christian's era, the guitar was primarily regarded as a rhythm instrument. However, Charlie Christian, along with others, revolutionized its role by establishing the guitar as a prominent solo instrument, thereby paving the way for lead guitars. He was a master of single-note lines, and despite being technical, his solos always maintained a strong melodic quality.
Recommended album: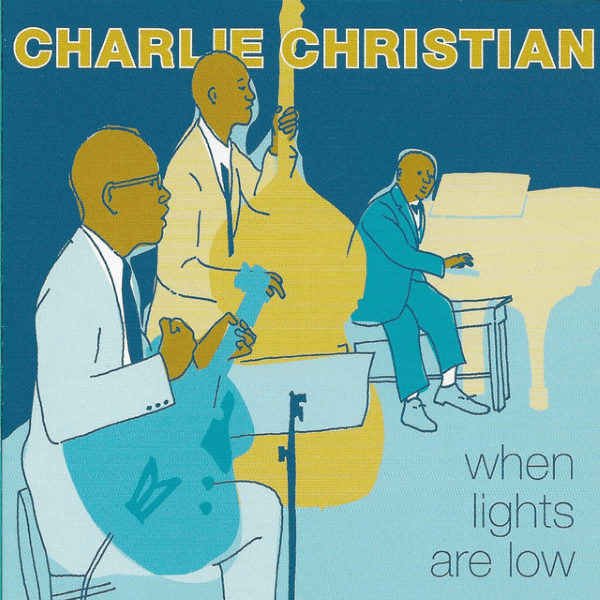 When Lights Are Low
Catfish Records, 2001
Charlie Christian: guitar; Other personnel unknown (Compilation)
---
Tal Farlow (1921-1998)
American jazz guitarist Tal Farlow earned the nickname "Octopus" due to his remarkable ability to stretch his large hands quickly over the fretboard. Surprisingly, Farlow began playing guitar at the age of 22, which is relatively late compared to many legendary guitarists. Nevertheless, he is celebrated as one of the most innovative jazz guitarists of his time.
Farlow's playing showcases a rare combination of speed, accuracy, and melodicism. His masterful use of single-note lines reflects his profound understanding of harmony and rhythm, resulting in exceptionally tasteful improvisations. Notably, his approach to chord melody sets him apart from his contemporaries, giving his compositions a rich tonality that stands out in the jazz landscape.
Recommended album: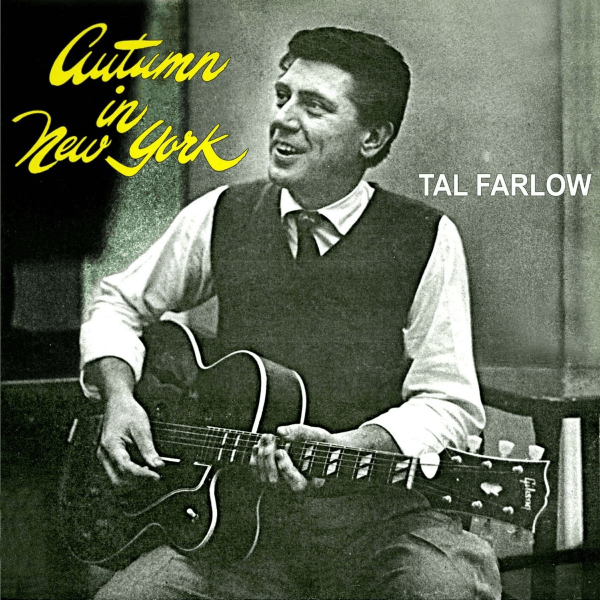 Autumn in New York
Verve, 1954
Tal Farlow: guitar; Gerald Wiggins: piano; Ray Brown: double bass; Chico Hamilton: drums
---
Wes Montgomery (1923-1968)
Wes Montgomery is often regarded as the most iconic jazz guitarist of the 20th century. This incredibly talented musician was entirely self-taught, without any formal instruction or the ability to read sheet music. Nevertheless, he took the jazz world by storm.
Wes Montgomery frequently performed at clubs and was discovered by Lionel Hampton, an American vibraphonist and pianist. This opportunity proved to be a pivotal moment in his career, leading him to collaborate with renowned artists such as Lionel Hampton, Cannonball Adderley, and John Coltrane. In the 1960s, Wes began recording as a bandleader, which instantly garnered him respect and fame.
Montgomery's music is distinctively unique and honest, even when compared to other prominent jazz musicians. He employed an unorthodox technique of playing the strings with the side of his thumb, and his frequent use of octaves became a trademark of his style. His induction into the Hall of Fame of Jazz Guitarists serves as an inspiration for young guitarists.
Recommended album: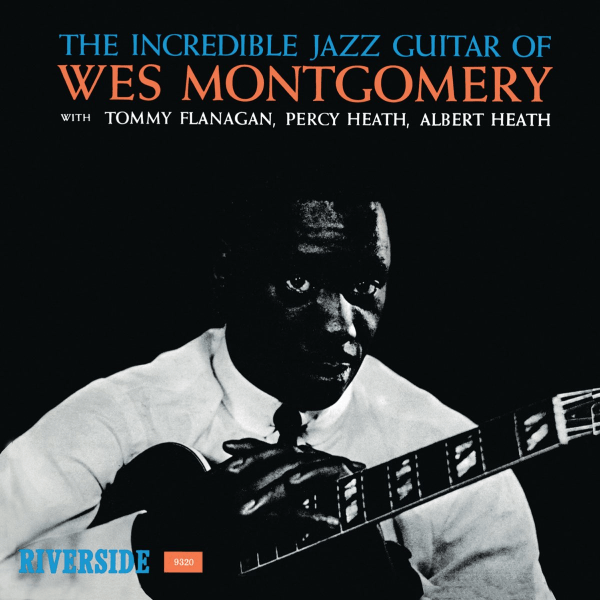 The Incredible Jazz Guitar of Wes Montgomery
Riverside Records, 1960
Wes Montgomery: electric guitar; Tommy Flanagan: piano; Percy Heath: bass; Albert Heath: drums
---
Charlie Byrd (1925-1999)
Charlie Byrd, an American guitarist, is best known for his significant contributions to bossa nova music. His album Jazz Samba (with Stan Getz) played a pivotal role in introducing and popularizing bossa nova.
Charlie Byrd was quite different and distinct from other post Charlie Christian guitarists. Byrd played on nylon guitar with his fingers in a classical style, unlike other jazz guitarists, which is not a surprise as he studies classical guitar under the great classical guitarist Andrés Segovia. His playing also utilizes flamenco techniques. His music is accessible to anyone regardless of their musical preferences.
In addition to collaborating with Stan Getz, Charlie Byrd worked with many other jazz musicians, including Dizzy Gillespie and Benny Goodman. Beyond his performances, he also authored several books on guitar techniques, further showcasing his passion for sharing his knowledge and expertise with aspiring musicians.
Recommended albums: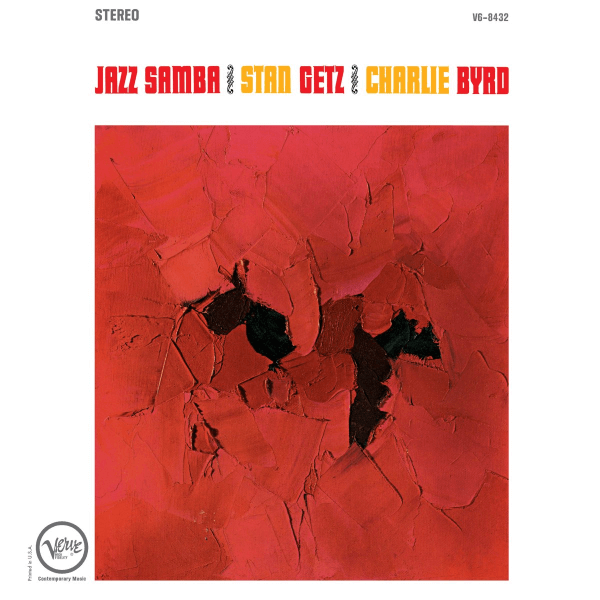 Jazz Samba
Verve Records, 1962
Stan Getz: tenor saxophone; Charlie Byrd: guitar; Gene Byrd: guitar, bass; Keter Betts: double bass; Buddy Deppenschmidt, Bill Reichenbach Sr.:drums, percussion
---
Joe Pass (1929-1994)
Joe Pass, a key figure in the development of jazz during the 1960s and 1970s, stands as one of the most notable jazz guitarists of the twentieth century.
Pass's technical prowess on the guitar is evident and remarkable, particularly in his improvisations. His playing effortlessly transports listeners to a whole new world of musical expression.
It is widely recognized that Joe Pass possesses an incredibly deep understanding of melody, harmony, and rhythm. This profound knowledge allows him to compose flawless melodies over complex harmonic settings, characterized by advanced chord inversions and intricate voice leading.
One cannot help but marvel at Pass's ability to play walking basslines beneath his melodies, creating a truly groovy experience. His impeccable control over rhythm feels like magic, and his sense of groove adds overwhelming expressiveness to his compositions.
In terms of collaborations, Joe Pass has worked alongside some of the biggest names in the jazz world. His most notable partnerships include legendary artists such as Oscar Peterson, Ella Fitzgerald, and John Coltrane. These collaborations have further solidified his status as a revered figure in the jazz community.
Recommended Album: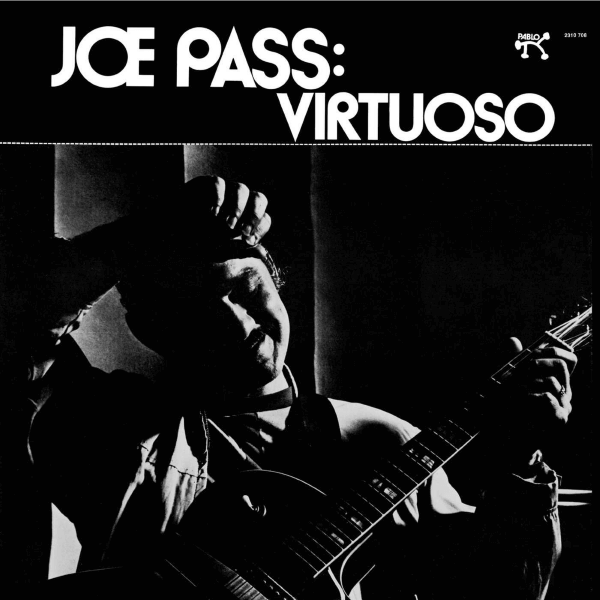 Virtuoso
Pablo Records, 1973
Joe Pass: guitar
---
Jim Hall (1930-2013)
Jim Hall, proficient in both acoustic and electric guitar, is celebrated for his lyrical and melodic playing. A true master of blending different musical styles seamlessly, he effortlessly navigates between genres.
Throughout his illustrious career, Hall recorded with many jazz giants, including Miles Davis, Bill Evans, and Paul Desmond, showcasing his versatility and ability to adapt to various musical contexts.
He is rightfully recognized as an innovative guitarist, with a tone described as warm, subtle, and rich. Hall's mastery extends to a wide range of tonal effects, allowing him to create captivating sonic landscapes. His emphasis on the aural aspect of improvisation is evident in his own playing, as he always sought to convey expressive and emotive musical messages.
Jim Hall's broad musical insight and groundbreaking approach to guitar have inspired and influenced legendary guitarists like Bill Frisell and John Scofield, solidifying his legacy as one of the most influential figures in jazz guitar history.
Recommended album: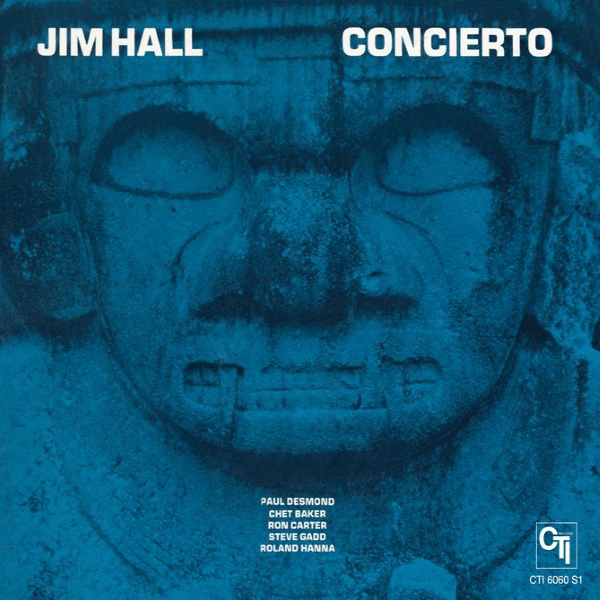 Jim Hall: guitar, acoustic guitar; Paul Desmond: alto saxophone; Chet Baker: trumpet; Roland Hanna: piano; Ron Carter: upright bass; Steve Gadd: drums
---
Kenny Burrell (1931)
Kenny Burrell is an American jazz guitarist who has had quite a long career compared to other artists. He has also worked on countless jazz labels like Blue Note, Verve, and Concord to name a few.
He started playing guitar at the age of 12 and throughout his career, he has been in search of his individuality on guitar. And he did find that unique style of his own by incorporating electric blues, proto-bebop, and classical music. 
The great Charlie Christian inspired him to take up guitar. He was also inspired by Django Reinhardt, Oscar Moore, and Muddy Waters.
Recommended album: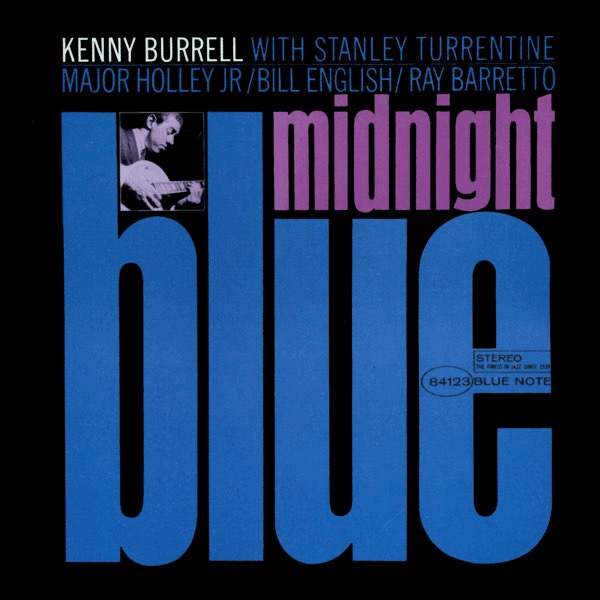 Midnight Blue
Blue Note, 1963
Kenny Burrell: guitar; Stanley Turrentine: tenor saxophone; Major Holley: bass; Bill English: drums; Ray Barretto: conga
---
Grant Green (1935-1979)
Grant Green, an American guitarist, was sadly underrated during his lifetime, despite possessing an instantly recognizable playing style.
Described as "horn-like," Green's playing was heavily influenced by saxophonists, resulting in a more linear approach similar to saxophonists rather than the chordal style of other jazz guitarists. His primary inspirations included Charlie Parker, along with admiration for Miles Davis, Sonny Rollins, and John Coltrane.
As a masterful improviser, Green's solos are marked by their melodic and lyrical qualities. He had a tendency to repeat the same phrase multiple times with subtle variations in each iteration. Despite being an excellent rhythm guitarist, he rarely played rhythm guitar, as his fascination with saxophonists led him to prioritize their melodic approach in his playing.
Recommended album: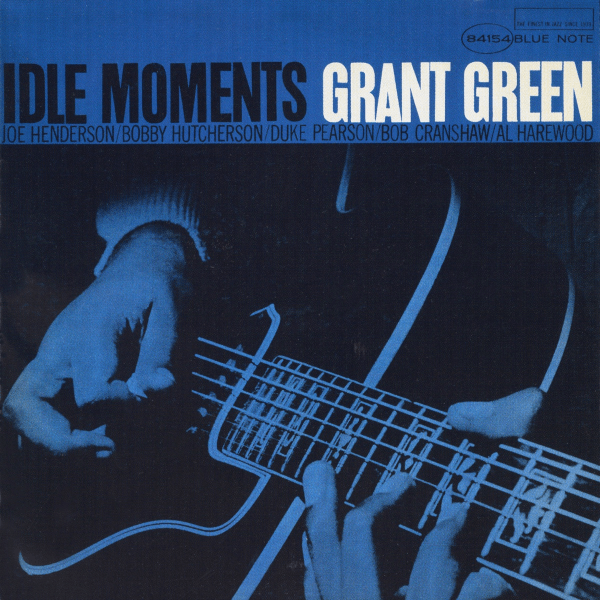 Idle Moments
Blue Note, 1979
Grant Green: guitar; Joe Henderson: tenor saxophone; Duke Pearson: piano; Bobby Hutcherson: vibraphone; Bob Cranshaw: double bass; Al Harewood: drums
---
Ralph Towner (1940)
Ralph Towner is a highly talented American multi-instrumentalist and composer. He showcases his expertise across a wide variety of instruments, including the twelve-string guitar, classical guitar, piano, and French horn. As a guitarist, he employs the instrument as a multi-voiced wonder, producing captivating and intricate compositions.
His musical journey began with the study of classical guitar under Karl Scheit in Vienna. Later, he co-founded the band Oregon, which ventured into uncharted musical territory, skillfully blending elements of jazz, folk, and world music. Through his work with Oregon, his playing evolved, becoming increasingly sophisticated and expressive.
Ralph Towner's profound interest in diverse musical styles and genres is evident in his solo albums. These albums demonstrate a more experimental and adventurous side of his artistry compared to his collaborative works with other artists.
Recommended albums: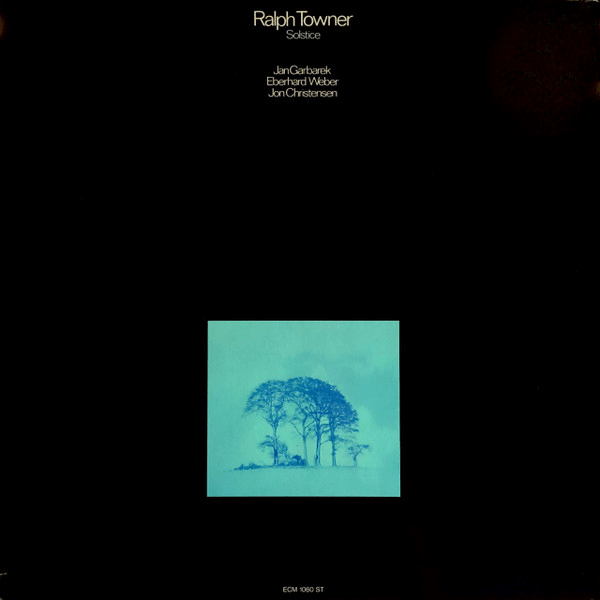 Solstice
EMC Records, 1975
Ralph Towner: 12-string, classical guitar, piano; Jan Garbarek: tenor, soprano saxophone, flute; Eberhard Weber: bass, cello; Jon Christensen: drums, percussion
---
John McLaughlin (1942)
John McLaughlin is a pioneering figure in jazz fusion, known for his incorporation of elements from numerous genres while maintaining originality in his playing.
From the very beginning, McLaughlin was able to impress jazz legends like Miles Davis, who even acknowledged him as his preferred jazz guitarist. Throughout his career, McLaughlin has collaborated with a remarkable array of talented and acclaimed artists spanning from the West to the East.
McLaughlin's distinctive style involves the fusion of elements from flamenco, Indian classical music, and other musical traditions. He has worked extensively with revered Indian virtuosos such as Zakir Hussain, U. Srinivas, and Shankar Mahadevan. One notable ensemble to explore is "Shakti," a phenomenal fusion band formed by John McLaughlin, L. Shankar, Zakir Hussain, and T. H. "Vikku" Vinayakram.
Notably, John McLaughlin is renowned for his virtuosic technical prowess. His style showcases power, speed, and a profound understanding of various musical cultures, which becomes evident in his improvisations.
Recommended Album: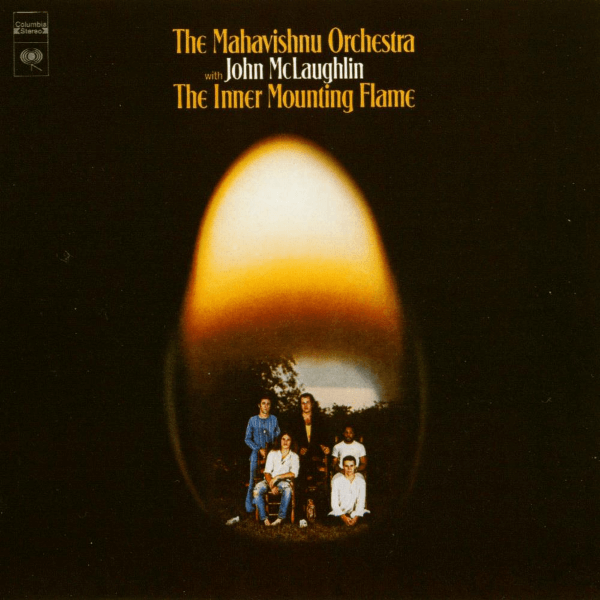 The Inner Mounting Flame
Columbia, 1971
John McLaughlin: guitar; Rick Laird: bass; Billy Cobham: drums, percussion; Jan Hammer: keyboards, organ; Jerry Goodman: violin
---
George Benson (1943)
A former child prodigy, George Benson, is a Grammy Award-Winning guitarist, singer, and songwriter. He exhibits quite a unique blend of Jazz, Funk, and Pop. George's music is characterized by his soulful playing and tasteful singing. As an accomplished singer, he had already risen to the height of his fame in the 70s.
He is terrifyingly good at playing solos. Jaw-dropping speed and unparallel swing are what make his solos engaging and memorable like other jazz greats and his inspiration Wes Montgomery and Charlie Christian.
In 1976, his album Breezin' hit no. 1 on the Billboard album chart and was a certified triple-platinum album. And he has bagged ten Grammy Awards throughout his career which is a huge feat.
Recommended Album: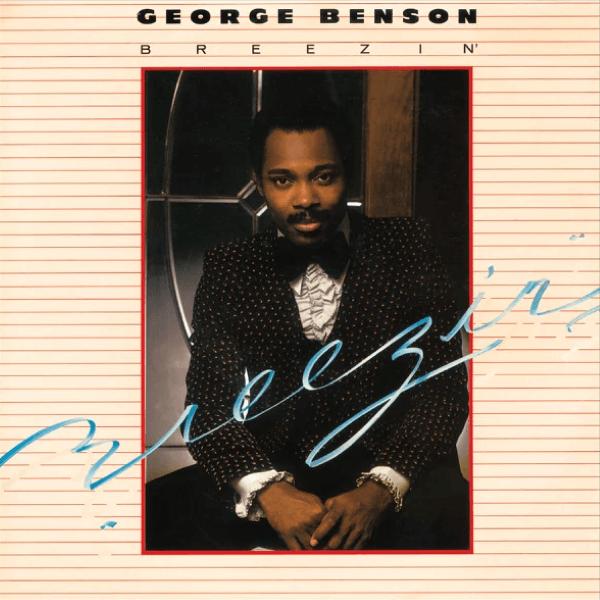 Breezin'
Warner Bros. Records, 1976
George Benson: guitar, vocals; Jorge Dalto: acoustic piano, clavinet; Ronnie Foster: electric piano, Minimoog synthesizer; Phil Upchurch: rhythm guitar, bass; Stanley Banks: bass; Harvey Mason: drums; Ralph MacDonald: percussion; Claus Ogerman: arrangements and conductor
---
Jeff Beck (1944-2023)
Jeff Beck, the English guitarist, possesses unparalleled technical ability and creativity, making him a deserving member of the top five Rolling Stones' list of the 100 greatest guitarists.
Eric Clapton aptly remarked, "With Jeff, it's all in his hands," as Beck's touch on the guitar produces pure and delicate tones. His playing evokes a singing voice brimming with emotions. As one of the pioneers of jazz fusion, he seamlessly integrates elements from Indian classical music and other genres into his jazz repertoire.
Recommended album: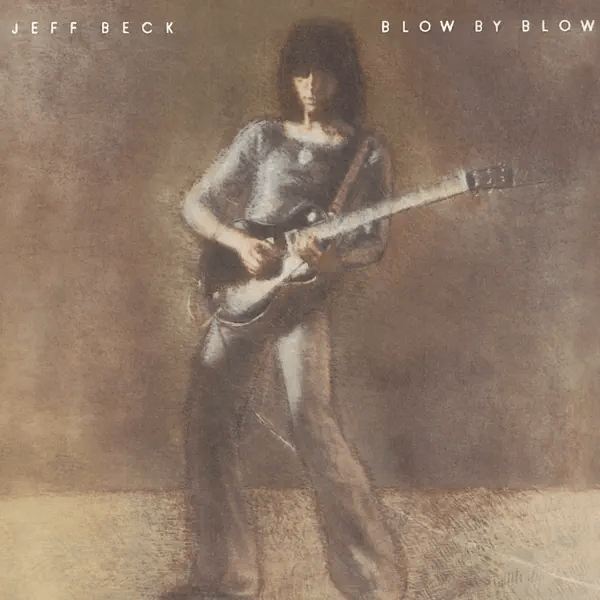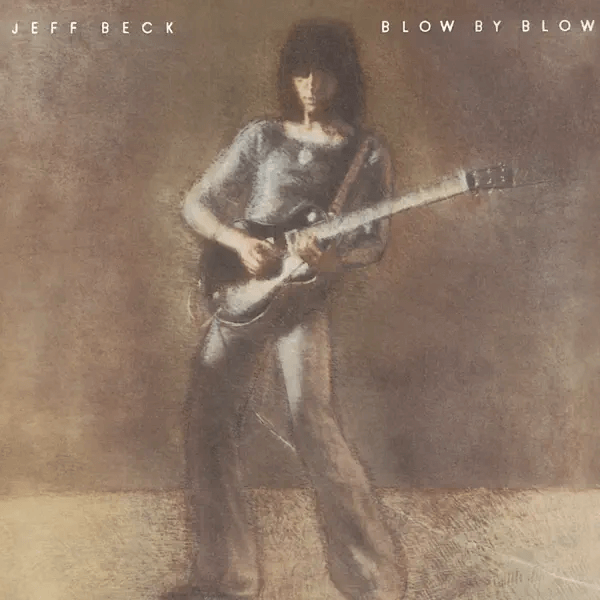 Blow By Blow
Epic Records, 1975
Discover next the Best Jazz-Funk Albums
Jeff Beck: guitars; Max Middleton: keyboards; Phil Chenn: bass; Richard Bailey: drums, percussion; Stevie Wonder: uncredited clavinet on "Thelonius"
---
Larry Carlton (1948)
Larry Carlton is one of the most revered guitarists. His work has been featured in many films and television shows. He has recorded hundreds of albums and participated in thousands of recording sessions during his career.
Carlton started playing at a very young age and in his teenage years he was already playing at clubs. He was driven to jazz by legends like Joe Pass, Wes Montgomery, and many others. 
A true master improviser, Carlton has always preferred the spontaneity of improvising his solos rather than meticulously working them out. His ideas come to life on the spot, resulting in mesmerizing and captivating performances that leave listeners in awe of his musical brilliance.
Recommended album: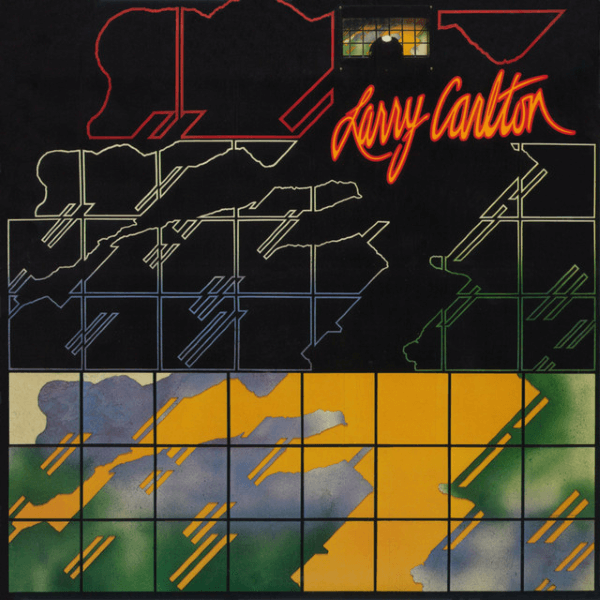 Larry Carlton: guitar, lead vocals; Greg Mathieson: keyboards; Abraham Laboriel: bass guitar; Jeff Porcaro: drums; Paulinho da Costa: percussion; William "Smitty" Smith: backing vocals
---
Bill Frisell (1951)
Bill Frisell is another American guitarist, composer, and arranger who has a long-time working relationship with veteran drummer Paul Motian. with six Grammy nominations and one win, it is needless to say how immense his popularity and influence are.
Bill Frisell has a flawless sense of time. He knows when to play a note and how long it should be sustained. He uses space and dissonance perfectly which makes listening to him an immersive experience.
He uses complex and sophisticated harmony profusely but often keeps his solos short, which is atypical for jazz records. Instead, he emphasizes playing a melody in however many ways possible.
Bill Frisell has released over 50 albums as a band leader and collaborated with JohnZorn, Paul Motian, and Lucinda Williams.
Recommend Album: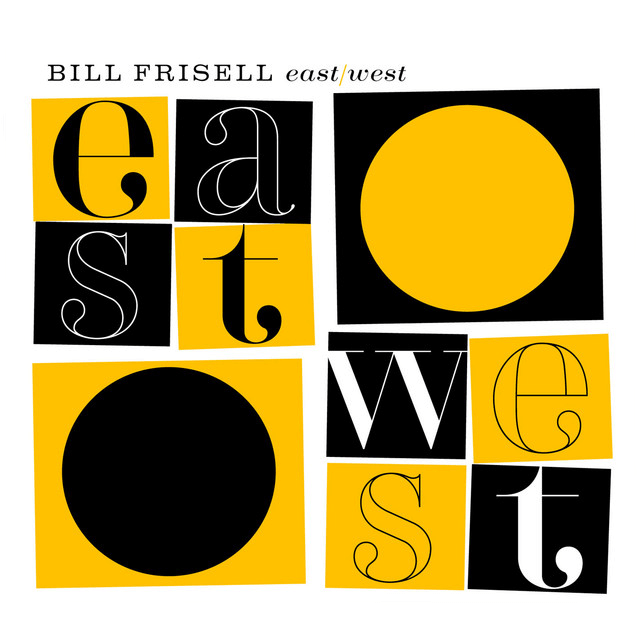 East / West
Nonesuch Records, 2005
Bill Frisell: guitars and electronic effects; Kenny Wollesen: drums; Viktor Krauss: bass (West); Tony Scherr: bass, acoustic guitar (East)
---
John Scofield (1951)
Since the late '70s, John Scofield has been recognized as one of the central figures in the pantheon of jazz guitarists. Scofield has an impressive roster of collaborative partners, having worked with numerous jazz giants.
Born in 1951, this American guitarist launched his career with the release of his album, East Meets West (1977). Scofield is notable for incorporating the idioms of saxophonists into his playing, and this album serves as evidence of that.
As a masterful improviser, Scofield effortlessly blends various genres ranging from funk to rock. This unique approach makes his playing unpredictable and exciting. Even in the realm of improvisation, his trademark lies in the complex harmonies combined with unexpected melodic lines.
"Inside Scofield," a feature-length documentary by Joerg Steineck, was released in 2022, offering an in-depth exploration of the life and artistry of the master musician John Scofield.
Recommended Album: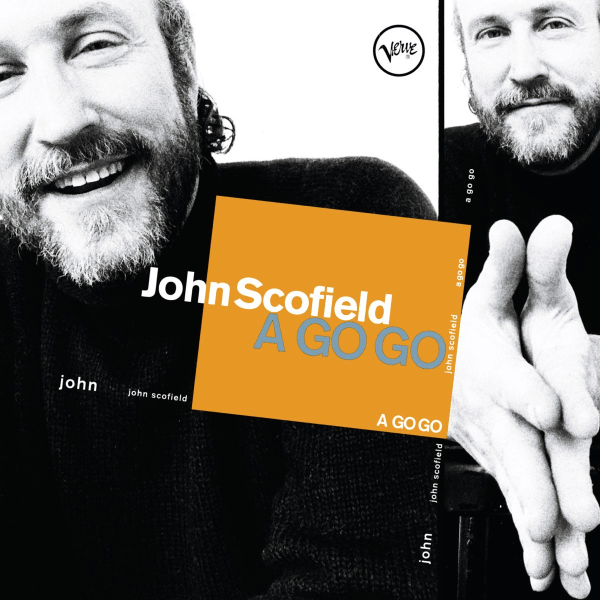 A Go Go
Verve Records, 1998
John Scofield: electric, acoustic guitars, whistle; John Medeski: organ, Wurlitzer, clavinet, piano; Chris Wood: acoustic, electric basses; Billy Martin: drums, tambourine
---
Jimmy Bruno (1953)
Jimmy Bruno, an American guitarist, is widely recognized for his blues-inspired playing and boasts an impressive discography of over 30 albums. Additionally, his musical prowess extends to contributing to the soundtracks of numerous films.
Drawing inspiration from legendary guitarists such as Django Reinhardt, Wes Montgomery, and Charlie Christian, Bruno embarked on his musical journey at a very young age. His passion for music led him to pursue classical guitar training at the University of Miami, honing his skills and expanding his musical horizons.
Early in his career, Bruno had the opportunity to tour with the renowned Buddy Rich, an experience that undoubtedly enriched his musical development. As his career progressed, he collaborated with numerous talented jazz artists, solidifying his position as a prominent figure in the jazz scene.
Beyond his exceptional musical abilities, Jimmy Bruno is also a remarkable music educator. His dedication to nurturing the next generation of musicians underscores his impact on the jazz community and his contribution to the world of music education.
Recommended Album: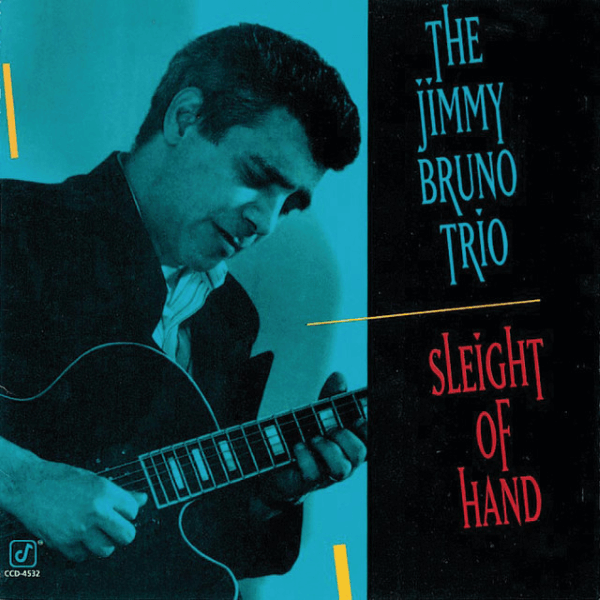 Sleight Of Hand
Concord Jazz, 1992
Jimmy Bruno: guitar; Pete Colangelo: bass; Dr. Bruce Klauber: drums
---
Al Di Meola (1954)
Al Di Meola is an Italian-American jazz fusion guitarist, renowned for his incomprehensible speed and agile playing that effortlessly incorporates elements from multiple genres with the utmost virtuosity. His music bears an intriguing blend of classical music, flamenco, Latin music, and, of course, jazz.
As one of the most prominent virtuosos, Meola's playing is characterized by complex harmony and rhythm, along with intricate melodies that remain accessible to a wide range of audiences.
Throughout his career, Meola has collaborated with some of the biggest names in the industry, including Chick Corea, Stanley Clarke, Lenny White, John McLaughlin, Paco de Lucia, and many more. His collaborations with these renowned musicians have further solidified his reputation as an influential figure in the world of jazz and fusion music.
Recommended Albums: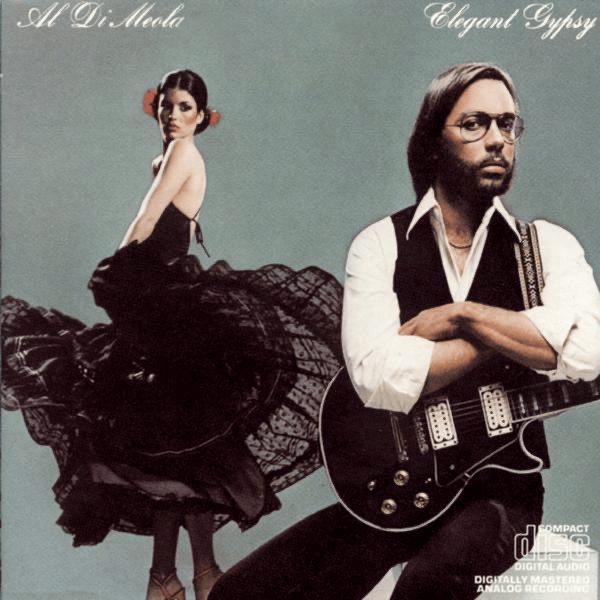 Elegant Gypsy
Columbia Records, 1977
Al Di Meola: guitar, piano, synthesizer, percussion; Paco de Lucía: guitar; Jan Hammer, Barry Miles: keyboards; Anthony Jackson: bass guitar; Steve Gadd, Lenny White: drums; Mingo Lewis: congas, synthesizers, organ, percussion
---
Pat Metheny (1954)
Pat Metheny, a Grammy award-winning guitarist and composer, is renowned for his virtuosic playing and groundbreaking musical experimentation.
Metheny's musical journey began at the age of twelve when he first picked up the guitar, and he quickly gained professional experience during his teenage years. Throughout his career, he has collaborated with esteemed artists such as Joni Mitchell, David Bowie, and Chick Corea.
His distinctive style is characterized by his speed, accuracy, and melodicism, which have become hallmarks of his playing. Few jazz guitarists can match his technical prowess. However, beneath the surface of his technical abilities, Metheny's compositions exude a profound level of emotion, showcasing the mark of a truly gifted musician.
His musical style incorporates elements of progressive and contemporary jazz, Latin jazz, and jazz fusion, and he displays a genius command of these genres.
Having won 20 Grammy Awards, Metheny's accolades speak volumes about his popularity among critics and fans. His achievements highlight the profound impact he has made on the music industry throughout his illustrious career.
Recommended Album: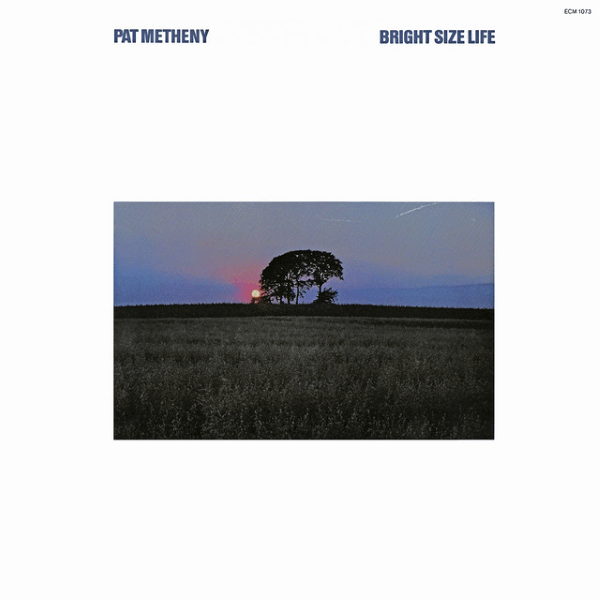 Bright Size Life
ECM, 1976
Pat Metheny: 6-and 12-string electric guitar; Jaco Pastorius: bass guitar; Bob Moses: drums
---
Jeff Golub (1955-2015)
Jeff Golub, an American jazz and blues guitarist, possesses a unique style that skillfully blends elements of jazz, R&B, and pop, establishing him as one of the most tasteful players in the industry.
His musical influences include the likes of Wes Montgomery, George Benson, and Larry Carlton, which contribute to the rich tapestry of his playing. As a popular smooth jazz guitarist, Golub's performances are characterized by a groovy feel and the use of synthesizers. His solos exhibit a delightful fusion of bop and soul-jazz improvisation, captivating listeners with their expressive and soulful qualities.
In addition to being an accomplished solo artist, Golub founded the Avenue Blue band, which released numerous successful albums, garnering acclaim for their musical excellence. Golub's foray into his solo career also proved fruitful, as he continued to release excellent albums that further solidified his position.
Recommended Album: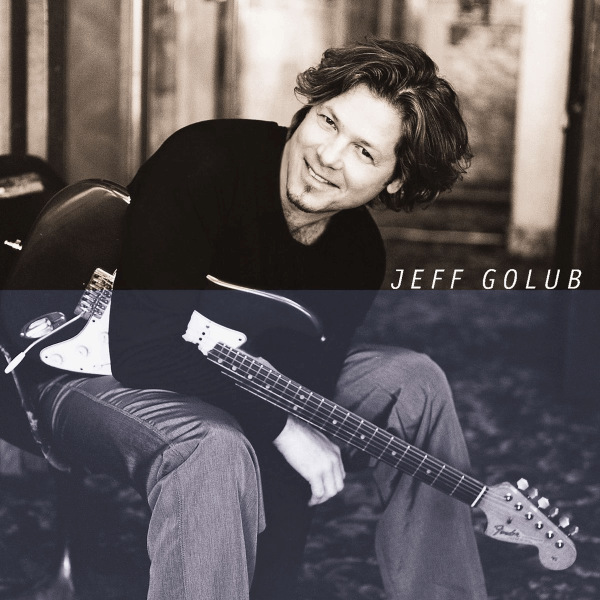 Out of The Blue
Atlantic Records, 1999
Jeff Golub: guitar; Ricky Peterson: organ; Tim Ries: saxophone; Michael Davis: trombone; Jimmy Hynes: trumpet, flugelhorn; Tony Levin: bass, Chapman Stick; Steve Ferrone: drums; Richie Flores: percussion
---
Kurt Rosenwinkel (1970)
Kurt Rosenwinkel is one of the most significant figures in contemporary jazz, often drawing comparisons to virtuosic guitarists Pat Metheny and John Scofield. His playing is characterized as both intelligent and fervent.
Following his debut album, East Coast Love Affair (1996), Rosenwinkel established himself brilliantly as a leading force in the modern jazz scene. His music is often described as post-bop, characterized by extended harmonies, complex rhythms, and a high degree of improvisational freedom for musicians.
Rosenwinkel's playing is heavily influenced by jazz icons such as John Coltrane, Miles Davis, and Pat Metheny. However, within his compositions, you can discover surprising elements drawn from other genres, including rock, funk, Brazilian music, and electronic music.
His unique and original style stems from this eclectic approach to music. Even in the midst of improvisation, the fusion of spontaneous ideas feels soulful and innovative. Rosenwinkel is truly a master of improvisation.
Recommended Album: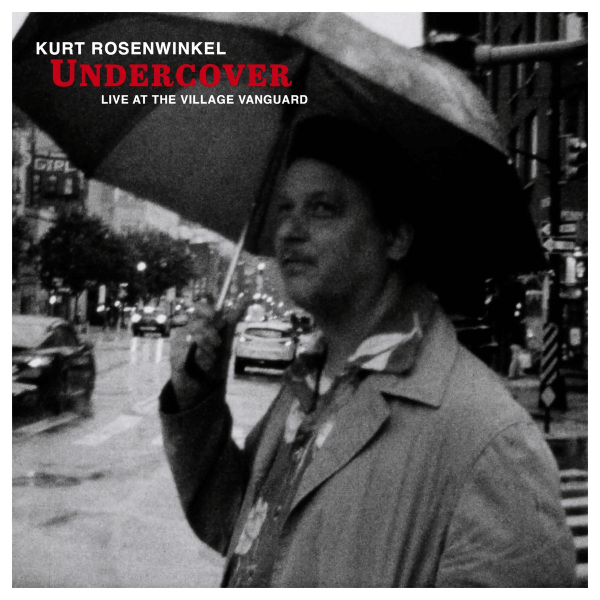 Undercover: Live at the Village Vanguard
Heartcore Inc., 2023
Kurt Rosenwinkel: guitar; Aaron Parks: piano, keys; Eric Revis: bass; Greg Hutchinson: drums
---
Guthrie Govan (1971)
Guthrie Govan, an English jazz fusion guitarist, is often hailed as one of the most awe-inspiring guitarists in history. He is not only a remarkable composer but also a highly esteemed guitar teacher, earning recognition as one of the best in both of these domains.
Govan began playing the guitar at a young age, honing his skills by meticulously replicating songs he heard on the radio. This routine developed his ear to such an extent that he can proficiently play almost any genre and emulate the playing style of any musical artist.
His techniques are refined to a remarkable degree, effortlessly executing anything he envisions or hears. He is truly a technical wizard, seamlessly incorporating a myriad of techniques from various genres, including blues, country, jazz, jazz fusion, and metal.
Govan showcases a multitude of captivating and challenging techniques, such as lightning-fast and fluid runs utilizing chromatic notes, double-hand tapping, and expressive string bends. With the freedom and skill to execute virtually any technique, his creativity has flourished, resulting in improvised solos and comping that transcend ordinary realms.
Critics, fans, students, and fellow artists alike reverently hail Guthrie Govan as the epitome of a complete guitarist, recognizing his unmatched talent and contributions to the musical world.
Recommended album: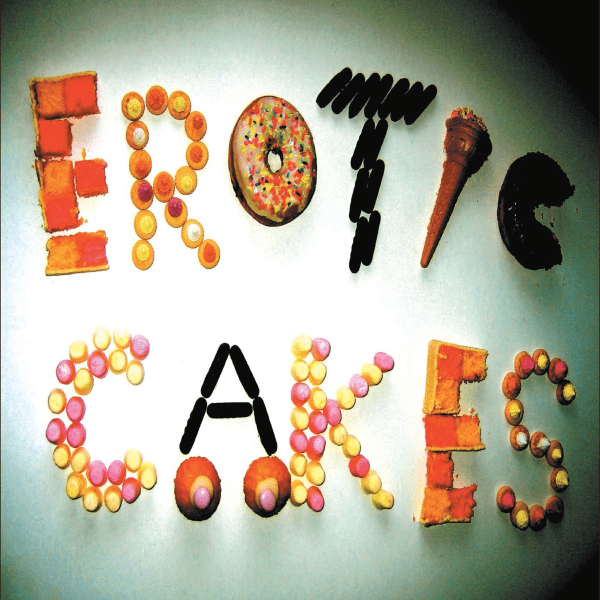 Erotic Cakes
Cornford Records, 2006
Guthrie Govan: guitar; Seth Govan: bass; Pete Riley: drums
---
Mary Halvorson (1980)
Mary Halvorson is an American guitarist. She is an amazing guitarist who has never stuck to a particular genre throughout her career. She is highly praised for her innovative playing and improvisational skills.
Like others on this list, she is a virtuosic guitarist and an exceptional improviser. What sets her apart from others is that, along with having immense originality, her compositions sound profusely fresh as well. This is especially impressive considering the sheer number of genres she takes inspiration from.
She is a member of the groups Code Girl and the Mary Halvorson Octet. With them, she has put out some really riveting work.
Recommended album: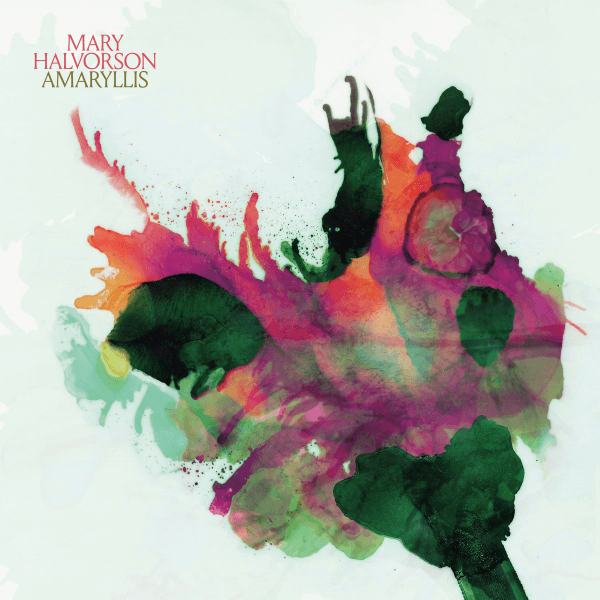 Amaryllis
Nonesuch Records, 2022
Amaryllis is part of the Best Jazz 2022 list
Mary Halvorson: guitar; Patricia Brennan: vibraphone; Nick Dunston: bass; Tomas Fujiwara: drums; Jacob Garchik: trombone; Adam O'Farrill: trumpet | The Mivos string quartet
---
Gilad Hekselman (1983)
Gilad Hekselman, an Israeli-born jazz guitarist, has rapidly established himself as one of the greats in the world of jazz guitar.
He has had the privilege of collaborating with exceptionally virtuosic artists such as Eric Harland, Mark Turner, Avishai Cohen, Anat Cohen, Ari Hoenig, Esperanza Spalding, and Tigran Hamasayan, cementing his place among them.
Hekselman's quartet, comprising saxophonist Mark Turner, drummer Marcus Gilmore, and bassist Joe Martin, has been met with resounding acclaim from both critics and fans.
In July 2005, Hekselman achieved recognition by winning the Gibson–Montreux Jazz Festival Guitar Competition in Switzerland. Within a few short years, he has become a household name in the contemporary jazz scene, leaving an indelible mark on the genre.
Recommended album: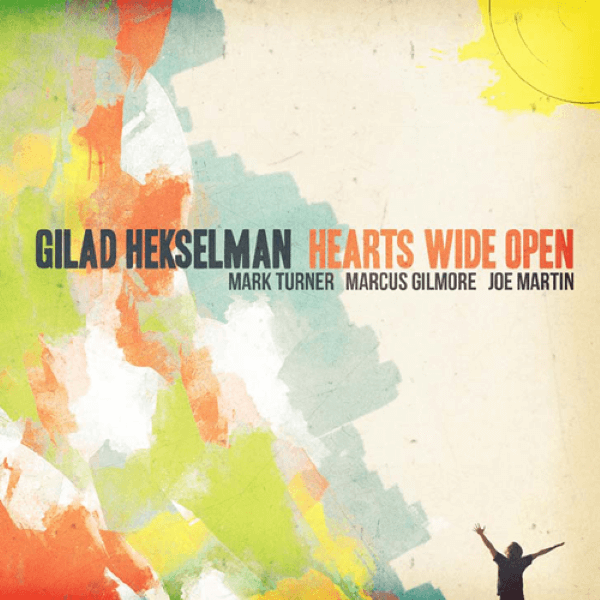 Hearts Wide Open
Le Chant Du Monde, 2011
Gilad Hekselman: guitar; Mark Turner: saxophone; Joe Martin: bass; Marcus Gilmore: drums
---
Julian Lage (1987)
Julian Lage is a rising star in contemporary jazz. His journey began as a child prodigy, starting at the age of six and swiftly transitioning into professional performance during his teenage years.
What truly sets him apart, in my opinion, is his remarkable control of dynamics. The interplay between a delicate, gossamer-like tone and an assertive attack makes his music truly captivating. Even when employing hybrid picking, Lage maintains consistent dynamics throughout his playing.
Lage's compositions often possess a lyrical quality. His mesmerizing melodies serve as the driving force behind his songs. With his exceptional technical skills accompanied by memorable melodies, he has the ability to enchant any devoted jazz listener.
In an interview, Julian Lage expressed, "Not only is improvisation about freedom, but it is also about tremendous energy and consideration…" This sentiment perfectly encapsulates the essence of his improvisational style. As a true master of his craft, he effortlessly weaves and blends different musical ideas while improvising, delivering a performance that is filled with both freedom and thoughtful energy.
Recommended Album: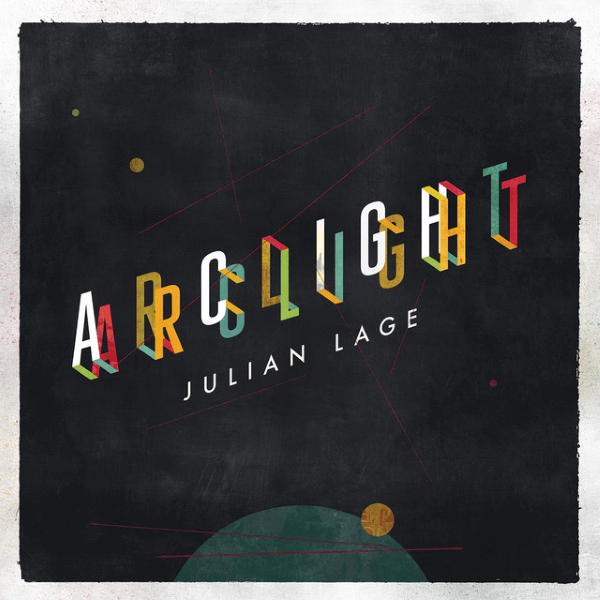 Arclight
Mack Avenue, 2016
Julian Lage: electric guitar; Scott Colley: bass; Kenny Wollesen: drums, vibraphone                   
---
Pasquale Grasso (1988)
Pasquale Grasso, an Italian-born contemporary jazz guitarist, is a true delight for both the eyes and the ears.
One cannot help but be captivated by Pasquale's effortless navigation of the fretboard. His playing style showcases remarkable technicality, and the fluid-like movements of his fingers demonstrate his unwavering dedication and devotion to his craft.
Under the guidance of Barry Harris, Pasquale Grasso honed his skills, impressing his mentor with his technical and creative prowess.
Interestingly, Pasquale's approach to the guitar carries a pianistic quality, likely influenced by American jazz pianist Bud Powell, who has been a source of inspiration for him. His playing exhibits unimaginable fluency and precise articulation, leading to his victory in the Wes Montgomery International Jazz Guitar Competition in 2015. Notably, even Pat Metheny, a renowned guitarist, regards Pasquale as the best player he has ever seen in his entire life.
With a degree in classical music, Pasquale Grasso seamlessly blends classical tradition with the boundless freedom of jazz in his own unique style. Even during improvisation, he masterfully incorporates elements from both classical and jazz traditions, showcasing his immense skills. His improvisation abilities are nothing short of extraordinary, leaving a lasting impact on listeners.
Recommended Album: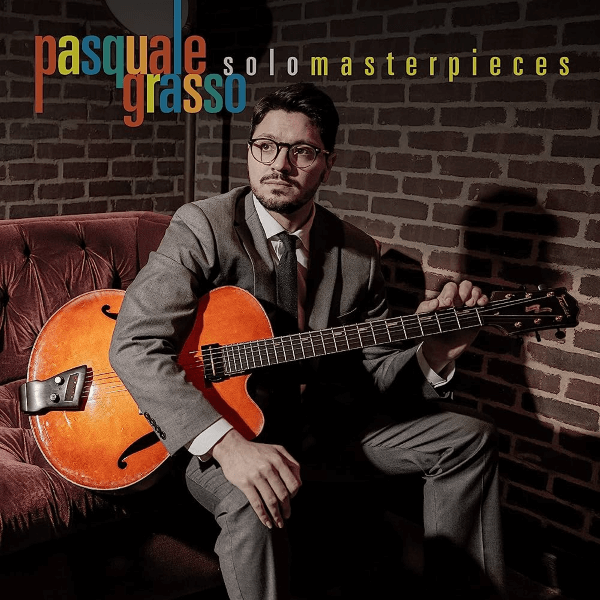 Solo Masterpieces
Sony Music, 2020
Pasquale Grasso: guitar
---
You will find here a playlist with 30 tracks, from all the above artists for a 3 hours jazz guitar heaven.

Discover next the best blues guitarists and the left-handed jazz guitarists (& blues)
I wholeheartedly hope that I have been able to introduce you to a few new albums through this article. Please let me know in the comments here under what you think about this list of the Best Jazz Guitarists.