Jazz-funk is a jazz genre that emerged and developed in the 1970s. It is characterized by a strong backbeat, electric instruments, and often funky, soulful vocals.
Here you will find an unordered selection of the 10 best jazz-funk albums ever made, followed by a playlist with 20 tracks to wrap it up.
The 10 Best Jazz-Funk Records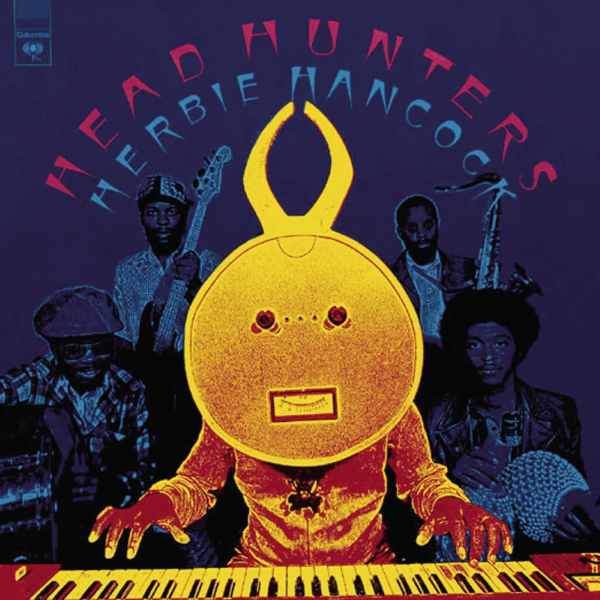 Herbie Hancock
Head Hunters
(Columbia)
Head Hunters was Herbie Hancock's breakthrough album. It is jazz-rock and jazz-funk fusion. It bridged wide audiences and became the first jazz album to sell over a million copies.
Head Hunters is also a fundamental Jazz-Rock Fusion record.
Discover each track of the album in the Head Hunters – Song By Song Album Review, or the 10 best Herbie Hancock albums of all time.
Herbie Hancock: Fender Rhodes, clavinet, ARP Odyssey synthesizer, ARP Soloist; Bennie Maupin: tenor saxophone, soprano saxophone, saxello, bass clarinet, alto flute; Paul Jackson: bass guitar, marímbula; Harvey Mason: drums; Bill Summers: agogô, balafon, beer bottles on Watermelon Man, cabasa, congas, gankogui, hindewhu, log drum, shekere, surdo, tambourine
Release date October 26, 1973
---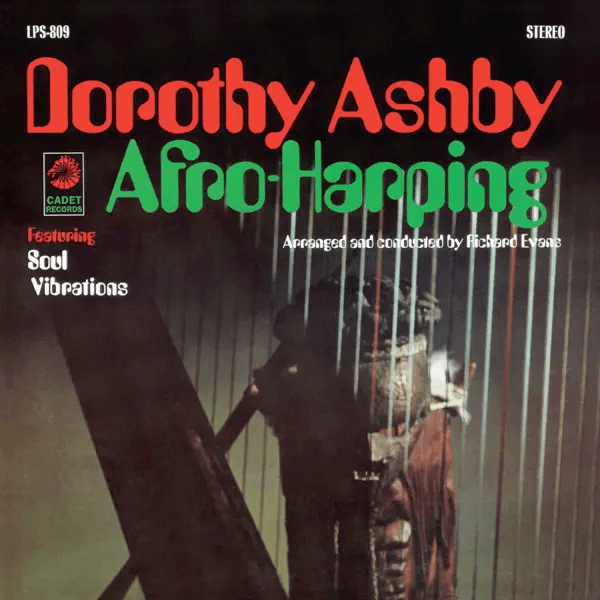 Dorothy Ashby
Afro-Harping
(Cadet)
Dorothy Ashby is recognized as the most accomplished modern-jazz harpist. She pioneered the harp as an improvisational-jazz instrument but being ahead of her time in a male-dominated world was not easy for her.
"It's been maybe a triple burden in that not a lot of women are becoming known as jazz players. There is also the connection with Black women. The audiences I was trying to reach were not interested in the harp, period—classical or otherwise—and they were certainly not interested in seeing a Black woman playing the harp."
–Dorothy Ashby
Today, her music fully appreciated and respected for all its greatness. Afro-Harping is filled with astonishing jazz, soul, and funk music that will win your heart and mind.
Dorothy Ashby: harp | Unidentified orchestra arranged and conducted by Richard Evans
Release date 1968
---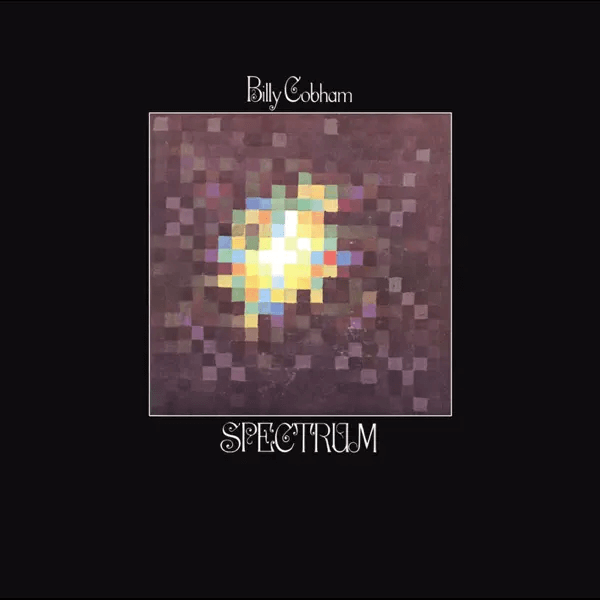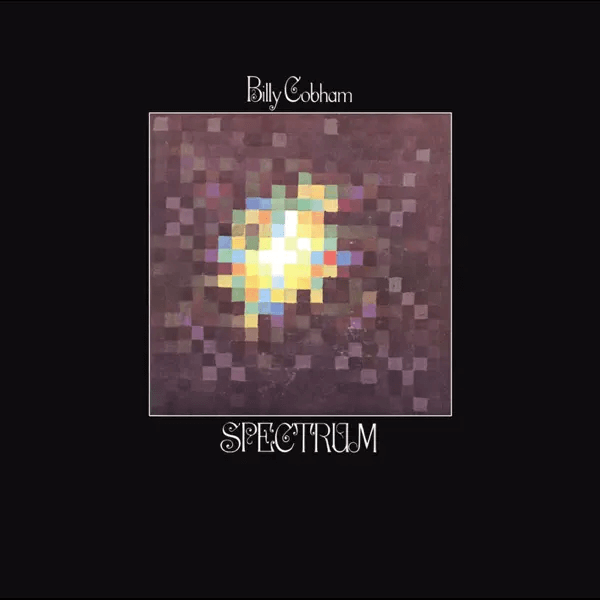 Billy Cobham
Spectrum
(Atlantic)
Billy Cobham was a legendary part of fusion creation. Whether playing for Miles Davis or the Mahavishnu Orchestra, he is certainly the ultimate jazz-fusion drummer, and many of Miles Davis's children joined forces for Billy Cobham's debut solo album. The astonishing Tommy Bolin is as jazz-rock as ever, and the influence of Herbie Hancock adds an extra push towards funk.
Billy Cobham: drums, percussion; Jan Hammer: electric and acoustic pianos, Moog synthesizer; Tommy Bolin: guitar, Echoplex; Lee Sklar: electric bass; Joe Farrell: soprano and alto saxes, flute; Jimmy Owens: flugelhorn, trumpet; John Tropea: guitar; Ron Carter: acoustic bass; Ray Barretto: congas
Release date October 1, 1973
---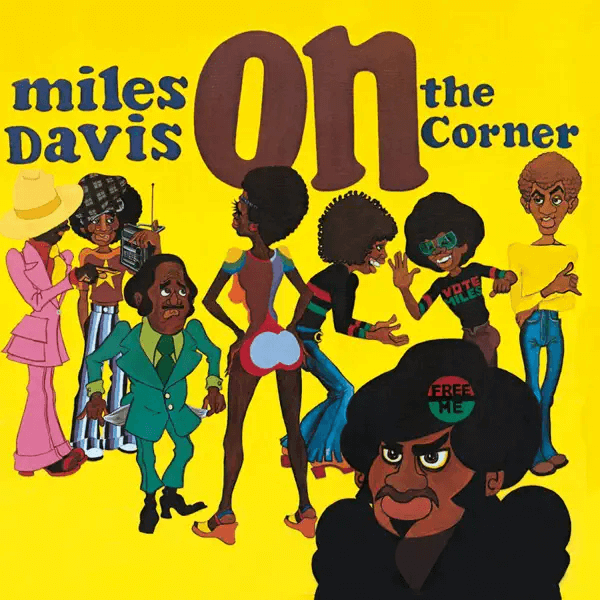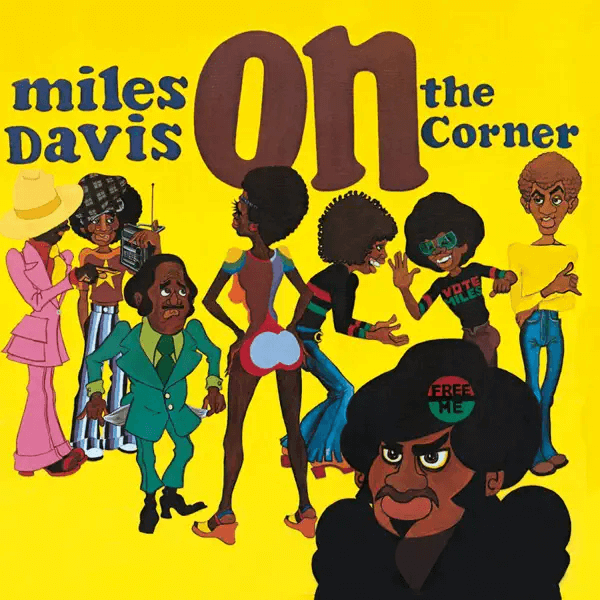 Miles Davis
On The Corner
(Columbia)
For all the fans that are okay with Miles Davis going electric, this album is a favorite. As John Szwed puts it, time proved it to be the foundation and source of inspiration for drum 'n' bass, trip hop, jungle, and all the other musical genres to come.
"[On The Corner] is filled with electronic beeps and metallic clangs, and a very looped, robotic feel. It engages by trance and repetition. Miles' wah-wah trumpet announces itself and disappears, and returns sounding a pattern rather than a melody; everything seems to be about shifting rhythms and shifting grooves. On On The Corner—a double album with just four tracks, one per vinyl side—rhythm is in fact the message."
—Milesdavis.com ↗
Discover the Best of Miles Davis Albums
Miles Davis: electric trumpet with wah-wah, organ; Michael Henderson: bass guitar with wah-wah; Don Alias: drums, percussion; Jack DeJohnette, Al Foster, Billy Hart: drums; James Mtume: percussion; Carlos Garnett: soprano saxophone, tenor saxophone; Dave Liebman: soprano saxophone, tenor saxophone; Bennie Maupin: bass clarinet; Chick Corea, Herbie Hancock: Fender Rhodes, keyboards; Harold Ivory Williams: keyboards; Cedric Lawson: organ; Dave Creamer, Reggie Lucas, John McLaughlin: guitar; Khalil Balakrishna: electric sitar; Collin Walcott: electric sitar; Paul Buckmaster: cello; Badal Roy: tabla
Release date October 11, 1972
---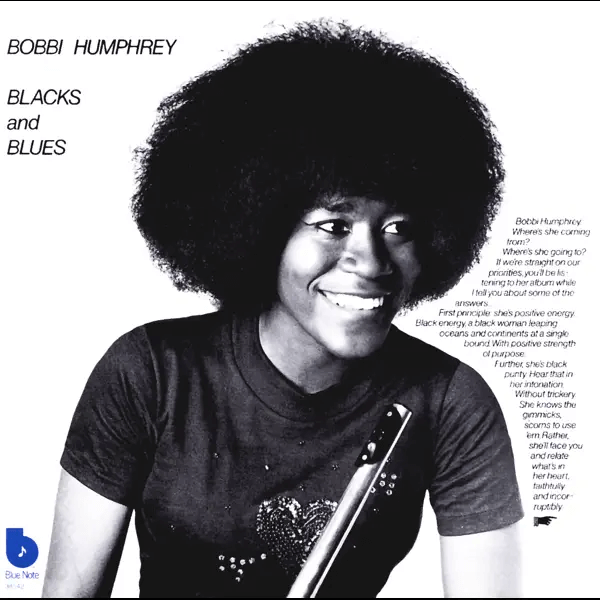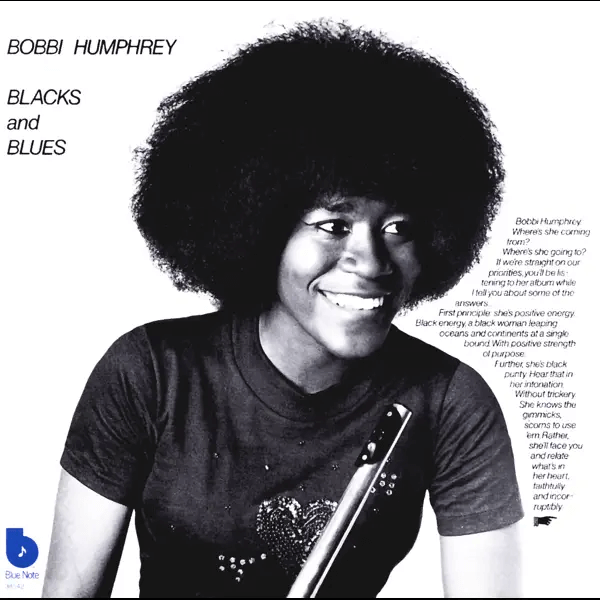 Bobbi Humphrey
Black and Blues
(Blue Note)
In 1971, after only few weeks of playing in New York, Bobbi Humphrey became the first female instrumentalist signed by Blue Note. Black and Blues was her third release for the label, and it saw her switch from straight jazz to jazz-funk fusion. It became one of her bestselling albums.
"Bobbi Humphrey scored her biggest hit with her third album Blacks and Blues, an utterly delightful jazz-funk classic that helped make her a sensation at Montreux… Overall, the album's cumulative effect is like a soft summer breeze, perfect for beaches, barbecues, and cruising with the top down."
–Steve Huey for Allmusic.com
Bobbi Humphrey: flute, vocals; Jerry Peters: piano, electric piano; Fonce Mizell: clavinet, trumpet, vocals; Freddie Perren: synthesizer, vocals; David T. Walker: guitar; Chuck Rainey: electric bass; Harvey Mason: drums; Stephanie Spruill: percussion; Chuck Davis: vocals; Larry Mizell: vocals, arranger, conductor
Release date 1973
---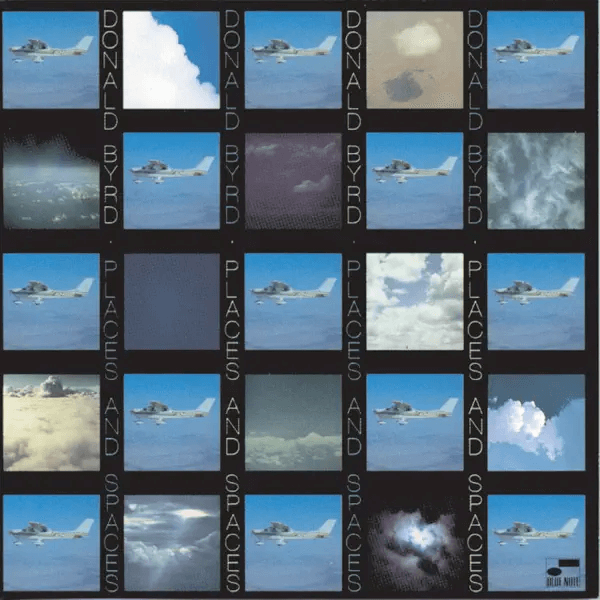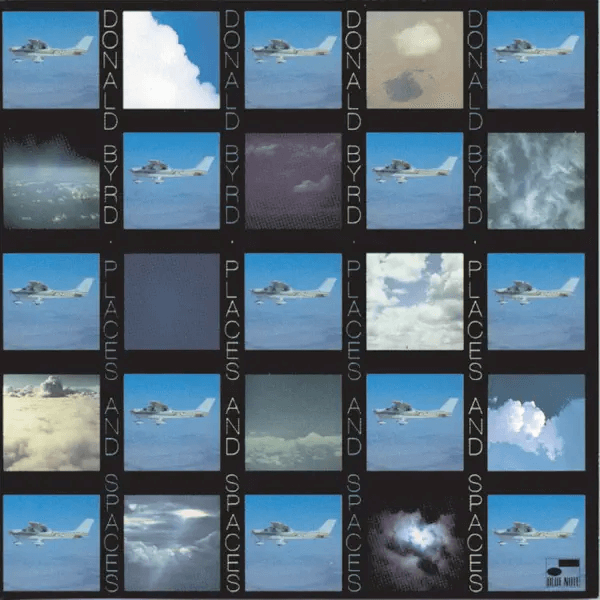 Donald Byrd
Places and Spaces
(Blue Note)
"Donald Byrd's 1975 fusion classic Places and Spaces was the culmination of the legendary trumpeter's vibrant latter Blue Note years. […] It wasn't until Byrd hooked up with visionary producer Larry Mizell for his 1972 album Black Byrd that a new sound coalesced: funky and sultry, sophisticated yet accessible, with intricate arrangements that allowed Byrd's trumpet to soar over top. A string of commercial successes followed, reaching a creative peak with Places and Spaces, the fourth Byrd-Mizell collaboration which was co-produced by Larry and his brother Fonce Mizell. The album featured some of the most enduring hits this legendary creative team conjured up including "Wind Parade," "Dominoes," and "Places and Spaces," all of which were sampled heavily by Hip Hop artists in the decades that followed."
—Bluenote.com ↗
Donald Byrd: trumpet, flugelhorn, vocals; George Bohanon: trombone; Ray Brown: trumpet; Tyree Glenn, Jr.: tenor saxophone; James Carter: whistle; Fonce Mizell: trumpet, clavichord, vocals, clavinet; Larry Mizell: piano, vocals; Craig McMullen, John Rowin: guitar; Skip Scarborough: piano; Larry Dunn: synthesizer; Chuck Rainey: bass; Mayuto Correa: percussion, conga; Harvey Mason: drums; King Errisson: conga; Kay Haith: vocals
Release date 1975
---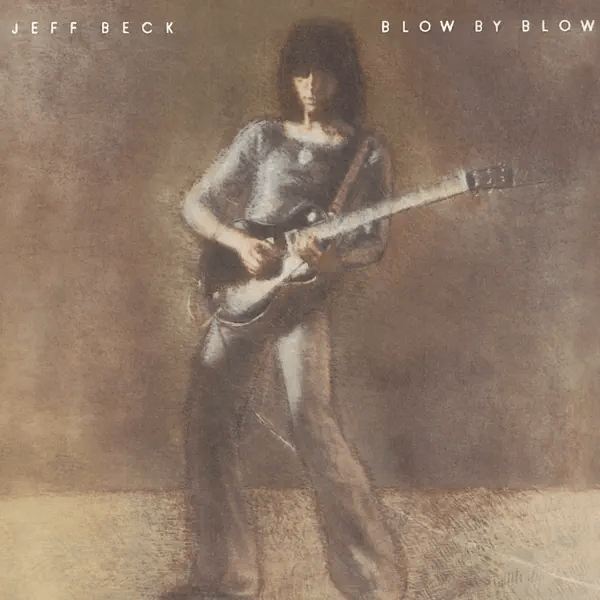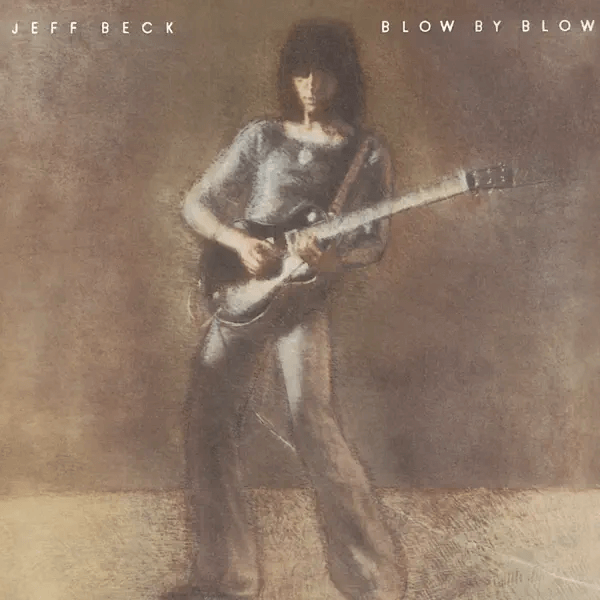 Jeff Beck
Blow By Blow
(Epic Records)
Blow By Blow is a luminous, stylistic exercise of a guitar in all its states throughout a remarkable recording, highlighting all the subtleties of Beck's guitar-playing. Grounded in jazz-rock and exploding in jazz-funk, this album even features two tracks by Stevie Wonder that were especially written for it, including "Thelonious," on which he adds his genius touch by playing the clavinet.
Jeff Beck: guitars; Max Middleton: keyboards; Phil Chenn: bass; Richard Bailey: drums, percussion; Stevie Wonder: uncredited clavinet on "Thelonius"
Release date March 29, 1975
---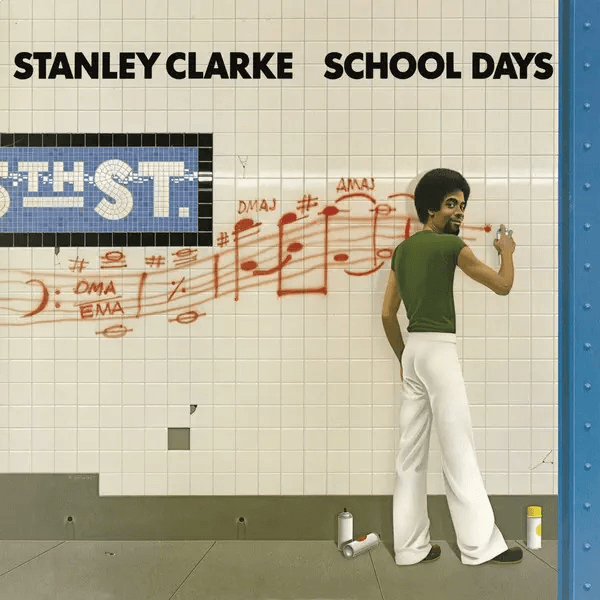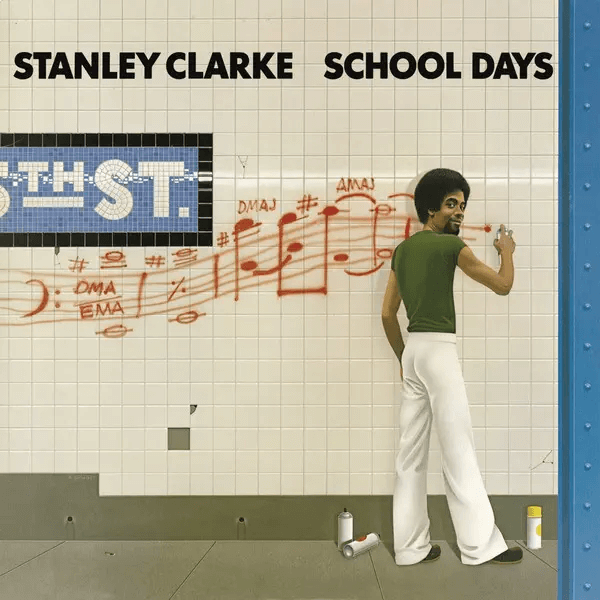 Stanley Clarke
School Days
(Atlantic)
Stanley Clarke is one of the 10 best jazz bassists of all time:
"School Days […] took the world by storm, transforming the bass into a melodic and harmonic lead instrument, as never before. Stanley's hypnotic, innovative approach to playing the instrument liberated the bass from the back to the front of the stage. In the process, he became the first jazz-fusion bassist to headline tours, sell out shows worldwide and have recordings reach gold status. His talent and success directly influenced and inspired a whole generation of bassists who followed in his footsteps."
—Stanleyclarke.com ↗
Stanley Clarke: electric bass guitar, vocals, handbells, acoustic piano, piccolo bass guitar, acoustic bass, gong, chimes; George Duke: keyboards; Ray Gomez: electric guitar; Icarus Johnson: acoustic guitar, electric guitar; John McLaughlin: acoustic guitar; David Sancious: keyboards, Minimoog, organ, electric guitar; Gerry Brow, Billy Cobham, Steve Gadd: drums; Milt Holland: percussion; Tom Malone, Dave Taylor: trombone; Jon Faddis, Alan Rubin, Lew Soloff: trumpet; Earl Chapin, John Clark, Peter Gordon, Wilmer Wise: horns; Al Aarons, Stewart Blumberg, George Bohanon, Buddy Childers, Robert Findley, Gary Grant, Lew McCreary, Jack Nimitz, William Peterson, Dalton Smith: brass; Marilyn Baker, Thomas Buffum, David Campbell, Rollice Dale, Robert Dubow, Janice Gower, Karen Jones, Dennis Karmazyn, Gordon Marron, Lya Stern, Ron Strauss, Marcia Van Dyke, John Wittenberg: strings
Release date October 8, 1976
---
Yussef Kamaal
Black Focus
(Brownswood Recordings)
Yussef Kamaal is a duo from England, with Yussef Dayes on drums and Kamaal Williams on the Fender Rhodes. They were signed to Brownswood Recordings by Gilles Peterson for a super hype but honestly so very well-deserved success. This is the only studio album by the duo; they broke up in 2017. However, a sequel to the album was made with The Return ↗.
The music manages to perfectly mix all the best energy and ideas that flooded the London jazz scene at the time, with a jazz-funk outcome as addictive as it is modern.
Yussef Dayes: drums, percussion; Kamaal Williams: Rhodes piano, synth, production; Mansur Brown: guitar; Kareem Dayes, Tom Driessler: bass; Shabaka Hutchings: saxophone; Yelfris Valdes: trumpet; Gordon Weddenburn: spoken word
Release date November 4, 2016
---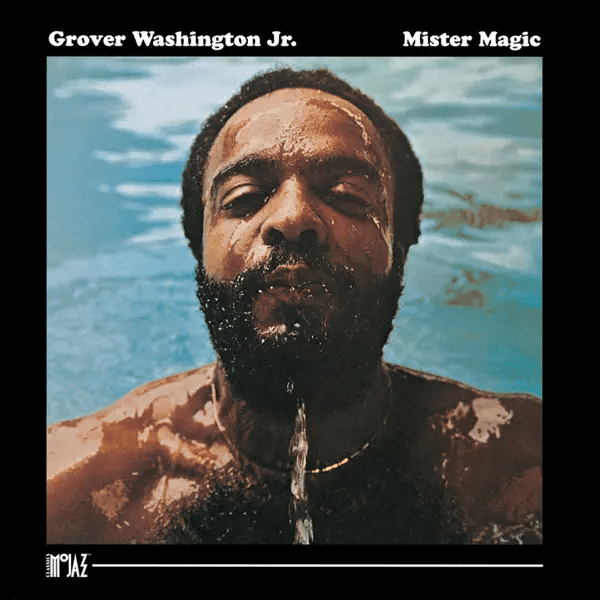 Grover Washington, Jr.
Mister Magic
(Kudu)
Grover Washington, Jr. was a saxophonist known for his soulful, smooth style of playing. He is considered to be one of the founders of the smooth jazz genre. Grover Washington, Jr. began his career in the 1960s and released his debut album in 1972. He went on to release several critically acclaimed albums, including the 1974 album Mister Magic, one of the greatest jazz-funk albums ever made.
The album contains only four tracks for a total of 32 minutes, but it is filled with soul, funk, and jazz. It became an instant jazz-funk classic; the album topped both the soul and jazz album charts and peaked at #10 on the pop chart.
Grover Washington Jr.: alto saxophone, soprano saxophone, tenor saxophone; Bob James: acoustic piano, Fender Rhodes; Eric Gale: guitars; Phil Upchurch, Gary King: bass; Harvey Mason: drums; Ralph MacDonald: percussion; Phil Bodner, Jerry Dodgion, Tony Studd, Wayne Andre, Jon Faddis, Marvin Stamm: brass; Charles McCracken, Alan Shulman, Alfred Brown, Emanuel Vardi, Max Ellen, Paul Gershman, Harry Glickman, Harold Kohon, Harry Lookofsky, Joe Malin, David Nadien, Matthew Raimondi: strings
Release date February 7, 1975
---
Album List
Herbie Hancock – Head Hunters (Columbia)
Dorothy Ashby – Afro-Harping (Cadet)
Billy Cobham – Spectrum (Atlantic)
Miles Davis – On The Corner (Columbia)
Bobbi Humphrey – Black and Blues (Blue Note)
Donald Byrd – Places and Spaces (Blue Note)
Jeff Beck – Blow By Blow (Epic)
Stanley Clarke – School Days (Atlantic)
Yussef Kamaal – Black Focus (Black Focus Records)
Grover Washington, Jr. – Mister Magic (Kudu)
Jazz-Funk Playlist
On this Spotify playlist,  you will find 20 impressive jazz-funk tracks–extracts from the above 10 albums, as well as from another 10 albums that could be considered the 10 next-best jazz-funk records.
---