Dancing Spirits is a solo piano album by the Japanese-born Sweden-based artist Naoko Sakata. After Inner Planets, released in 2020, Dancing Spirits was her second album, and was entirely improvised. It was recorded on the 18th and 19th of August 2020 at Annedalskyrkan, a church in the city of Gothenburg, Sweden. The album was released on March 26th, 2021.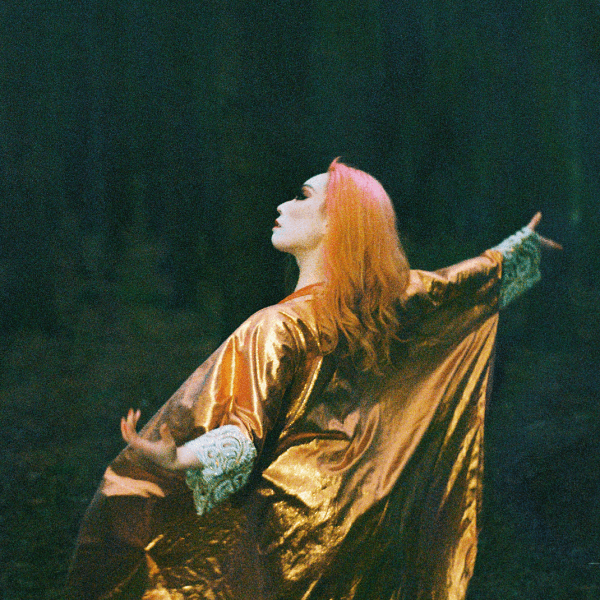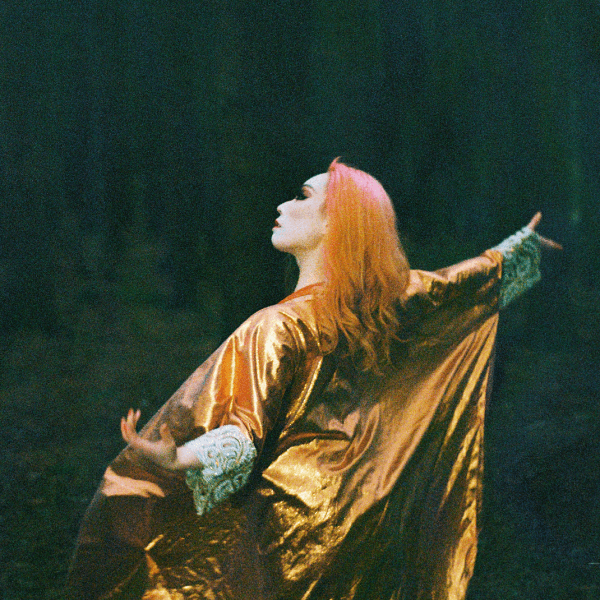 Naoko Sakata
Dancing Spirits
(Pomperipossa Records)
The art cover is a beautiful bold photograph, with no title, no text and no instrument. It exposes a movement: maybe dance, maybe from the spirit. It does not say much but at the same time, it shows a lot: the aesthetic is unique. There are no subtitles to guide and references of time and space are diluted. We are about to experience something quite distinctive.
Dancing Spirits starts as delicately as any ECM album of Scandinavian musicians would. Each note has time to breathe and exist, living on the border between jazz and classical music, even incorporating some folk. But this is not an ECM album, and Sakata is not exactly a Scandinavian artist. Quickly, you realize the rhythm heads somewhere else, unexpectedly changing but consistently gripping. The track offers a lot more than what you would have first expected: the music is delicate, yes, but it also imposes a comfortably unique and valuable identity.
The second track confirms that what you just experienced will take you a lot further, admirably hallucinatory but elegantly poetic. And so on with the third and the fourth, all the way to the end of the album. It is so singular, it feels like going down the rabbit hole. Yet it is sincere, what comes to mind is not an invented alternative reality, but a full and unique new musical experience.
One can only be impatient to listen to Naoko live to discover more of her universe(s) and amazing improvisation skills: sweet and sour, melodic and chaotic, etheric and physical. Expectations are high, but there are concerts planned for northern Europe this fall. A few lucky individuals will be able to experience it soon.
"When I sit in front of the piano, I, as a person, disappear. My body becomes a conduit for expressing the music that I can hear in my head. There are no obstacles to its realization and I don't follow rules on how to make it happen. It is at the same time something natural and highly spiritual, sacred and wild, something that lives in a moment in time and only in that, before disappearing forever"
— Naoko Sakata
Dancing Spirits is one of those precious albums that reveal themselves after several listening, growing to a point where it becomes essential. This is evidently a major release of 2021 and beyond.
"In Dancing Spirits, Naoko Sakata shows an aspect of musical experimentation that takes this definition to its most extreme limits. It is an artistic achievement that joins the world of natural phenomena because it is unregulated in its manifestations, impetuous in its pace, incomprehensible in its laws, faithful and coherent only to one thing: its existence."
— Pomperipossa Records
---
Naoko Sakata – Dancing Spirits
Tracklisting: Improvisation 1 (6:22) – Improvisation 2 (4:53) – Improvisation 3 (6:42) – Improvisation 4 (4:24) – Improvisation 5 (4:04) – Improvisation 6 (10:58) – Improvisation 7 (6:07)
Naoko Sakata: piano
Dancing Spirits was released on the 26th of March 2021 // Pomperipossa Records PRLP15 & PRCD2
---