Thelonious Sphere Monk was a pioneer of modern jazz music. Known for his eccentricity and improvisational impishness, Monk's performances said as much with their silences as the raw chords that dominated some of the more stripped-back ballads.
Monk was also one of the most prolific composers in the history of jazz. Throughout his career, he recorded albums for labels including Blue Note, Prestige Records, and Riverside Records. Somehow, we've managed to unpick all of those releases to find The Mad Monk's 10 of the best.
---
10 – Thelonious Alone in San Francisco (1959)
This album, recorded in Fugazi Hall, San Francisco, California sees Thelonious Monk playing solo on stage without an audience present. The result is a well-rounded compilation of songs that shows the sometimes-idiosyncratic Monk at his best. From the almost-forgotten pop songs "There's Smoke In Your Eyes, Cherie" and "Everything Happens To Me", to Brilliant Corners' 33-bar tune "Pannonica" (one of many nods to friend Pannonica de Koenigswarter in his work), this is a warm record that's perfect for a Saturday night. Take your pick of favourites from the bluesy "Bluehawk" to an adlibbed "Round Lights" or "Blue Monk", the song the man recorded the most. This is piano mastery that shows, even to this day, Monk is all but unmatched on the ivories. Genius laid bare in a set that sounds fresh to this day.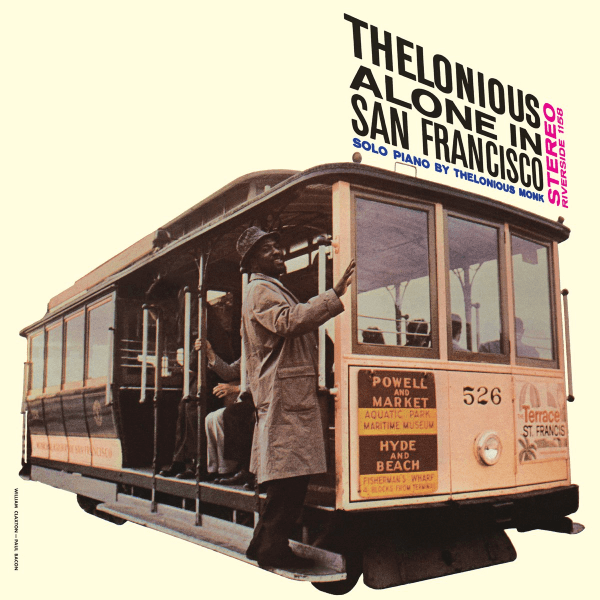 Thelonious Monk
Thelonious Alone in San Francisco
(Riverside)
Thelonious Monk: piano
---
9 – Thelonious Monk Trio (1954/56)
…Trio is generally seen as Monk's first album proper, and the first of many for the Prestige label. Fresh off the back of a series of compilations, the album was formed from three sessions between 1952 and 1954 and produced exclusively for Bob Weinstock's label. Both Art Blakely and Max Roach on drums? Check. Art's drumming stars on "Little Rootie Tootie", while Roach's best drumming is on "Bemsha Swing" and "Reflections". Sometimes things get absolutely chaotic ("Trinkle Tinkle") but this is something to be celebrated. It's very easy to look back on …Trio with fondness as it sees Monk at his most raw, experimental and idiosyncratic before everything changed with Brilliant Corners. Some would argue that Monk's earliest music is his best.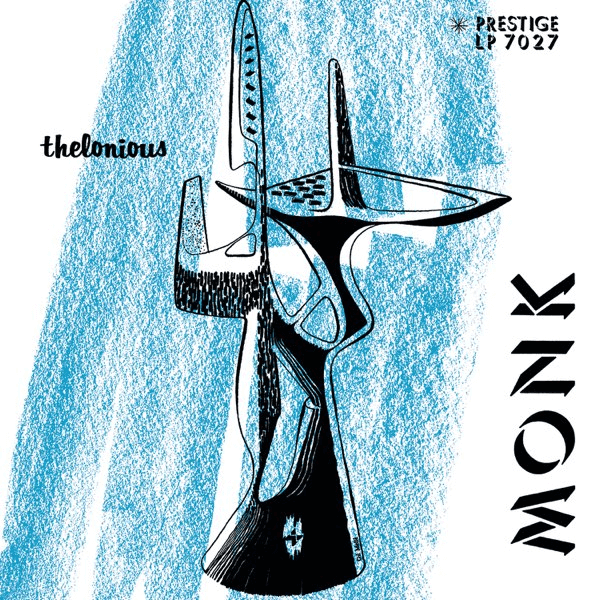 Thelonious Monk Trio
Thelonious Monk Trio
(Prestige)
Thelonious Monk: piano; Gary Mapp, Percy Heath: bass; Art Blakey, Max Roach: drums
---
8 – Solo Monk (1965)
Solo Monk is a wonderful reminder of the magic that happens when Monk sits at the keys. The album – Monk's fifth for Columbia – includes several great Monk originals ("Ruby, My Dear" and the 12-bar blues "Monks Point"), as well as intricate reworkings of jazz standards ("These Foolish Things Remind Me of You"), pop standards ("Everything Happens To Me", "I Hadn't Anything Till You") and American classics ("Dinah"). Despite Monk's limited sonic range here, his virtuoso playing completely transforms this solo piano record, helped along with excellent production by Teo Macero. Not one of Monk's more celebrated albums, but if you listen at the right time, it hits perfectly.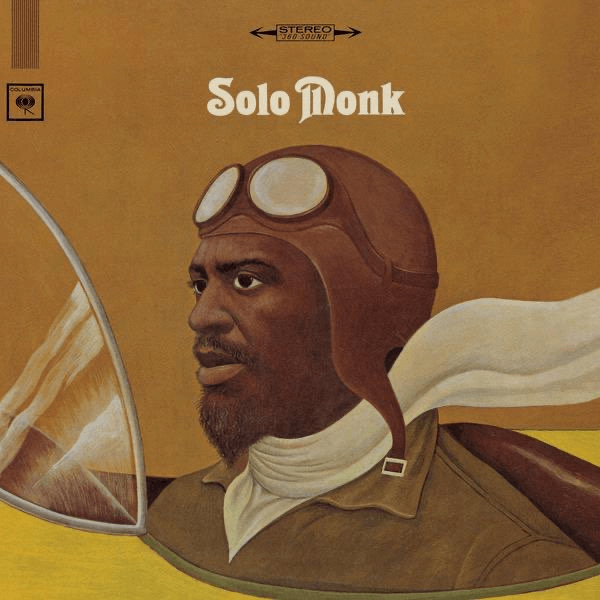 Thelonious Monk: piano
---
7 – Underground (1968)
The exhilarating Underground is one of Monk's most talked-about records and with good reason. Although unknown at the time, Underground would ultimately become Monk's penultimate studio album and the last with his 1960s quartet. The record won Monk another Grammy, although it wasn't for the music, which featured mostly original compositions. There's the effortlessly cool bebop "Boo Boo's Birthday", as well as the first and last appearance of Monk's one and only waltz song "Ugly Beauty". The only misstep is Jon Hendrick's vocal appearance on "In Walked Bud", which seems an unnecessary addition. And the Grammy? The album's controversial front cover won the Grammy Award for Best Album Cover. The striking image depicts Monk sitting at a bottle-strewn piano beside a cow, a Nazi officer tied to a chair and a Vive La France! declaration graffitied on the wall. Infamously, legend has it the only word he spoke at the photo shoot was to the cow.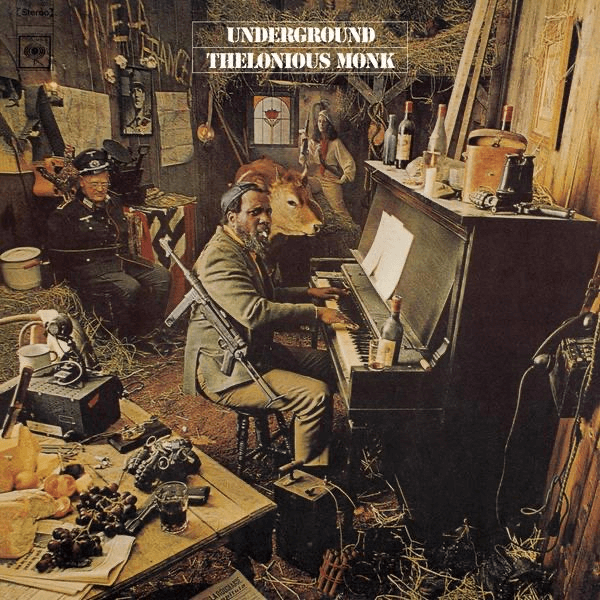 Thelonious Monk
Underground
(Columbia)
Thelonious Monk: piano; Charlie Rouse: tenor saxophone; Larry Gales: bass; Ben Riley: drums; Jon Hendricks: vocals
---
6 – Misterioso (1958)
In 1957, following Brilliant Corners, Monk finally reached his musical breakthrough after a residency at New York City's Jazz Spot Cafe. The following year, he returned to the Bowery venue with his Thelonious Monk Quartet to take up residency for eight weeks. The live show they played on August 7th was recorded and became Misterioso. The album initially received a mixed reception from fans and critics, but has since become one of Monk's most respected outputs. From the dissonant harmonies of "Nutty" to the raw "Just A Gigolo" and an atmospheric "'Round Midnight", this album remains one of the finest live jazz albums ever recorded. Also, Johnny Griffin's solos on "Blues Five Spot" and "In Walked Bud" are not to be missed.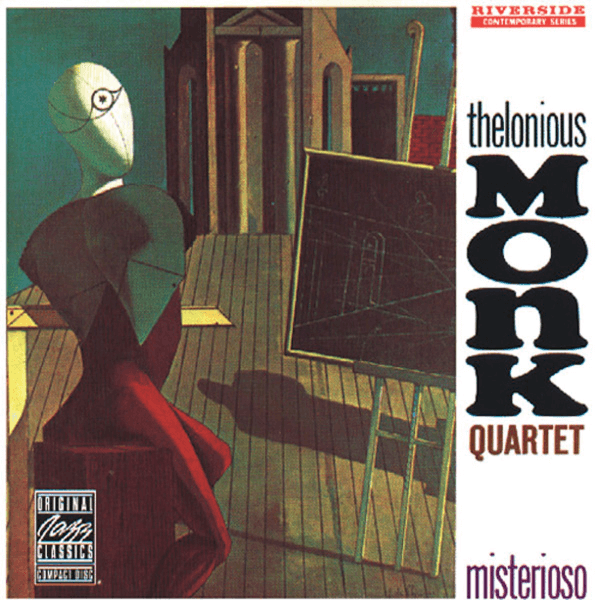 Thelonious Monk Quartet
Misterioso
(Riverside)
Thelonious Monk: piano; Johnny Griffin: tenor saxophone; Ahmed Abdul-Malik: bass; Roy Haynes: drums
---
5 – Straight, No Chaser (1967)
Produced by the legendary Teo Macero at New York's 30th Studios, Straight, No Chaser is an excellent Monk album that displays the astonishing depth of his abilities. Whilst Monk was a brilliant solo pianist, his ability to interweave melodies seamlessly with his band was legendary. The hard bop of "We See" sees Monk and Charlie Rouse combine to fine effect, while Rouse steals the show with his solo on opening number "Locomotive". In true Monk style, he transforms the jazz standard "Between The Devil And The Deep Blue Sea", which comes after an epic and expansive "Japanese Folk Song", a jazz arrangement of Rentarō Taki's 1901 song which underpins the record. New listeners may recognise the standard from the 2016 film La-La Land. This is the best of Thelonious Monk served up to you straight – no chaser.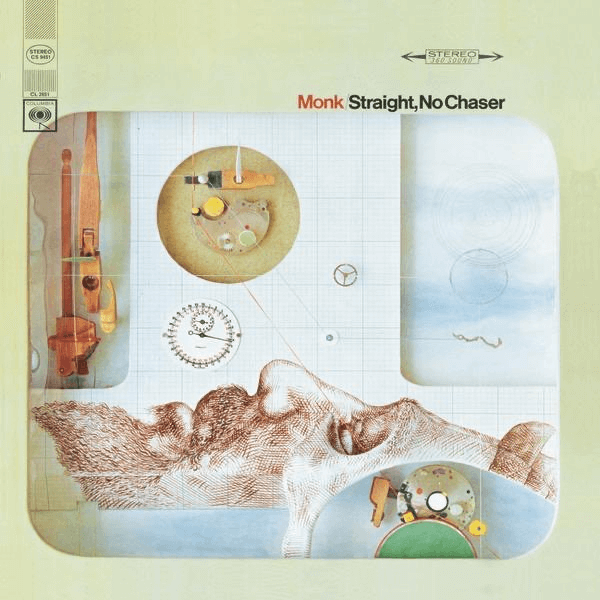 Monk
Straight, No Chaser
(Columbia)
Thelonious Monk: piano; Charlie Rouse: tenor sax; Larry Gales: bass; Ben Riley: drums
---
4 – At Carnegie Hall (recorded 1957, released 2005)
This 1957 Carnegie Hall recording lay hidden in the vaults of the Library of Congress until its discovery in 2005. The record was then lovingly restored by producer Michael Cuscuna and Monk's own son, T. S. Monk. At the time, the discovery was given the excitement it richly deserved and unsurprisingly, the album manages to deliver on its promise of arguably jazz's two best musicians playing together at the peak of their powers. Monk's characteristic displacements, genius use of spaces between the music and ability to synergise with his peers are all on display here. This makes it a treasure trove of brilliance to revisit again and again. The way the quartet comes together at the end of "Nutty" before applause from the sold-out crowd is extraordinary to hear some six decades on.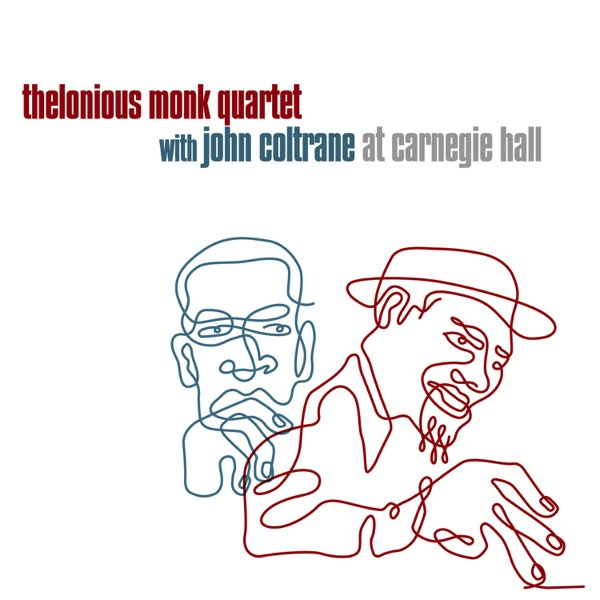 Thelonious Monk Quartet With John Coltrane
At Carnegie Hall
(Blue Note)
Thelonious Monk: piano; John Coltrane: tenor saxophone; Ahmed Abdul-Malik: bass; Shadow Wilson: drums
Discover the Best of John Coltrane Albums
---
3 – Monk's Dream (1963)
In 1963, Monk released his first record for Columbia Records. This followed a successful six years with Riverside Records which saw the release of Brilliant Corners and Monk's Music. Monk's Dream sees Charlie Rouse on tenor sax, John Ore on bass and Frankie Dunlop on drums.
It's not the most flamboyant of Monk's personnel, but Rouse, Dunlop and Ore complement Monk in a way (dare it be said) that no other musicians did. There's a very understated modesty in their playing which opens up opportunities for Monk to be, well, at his most Monk-like. Take his deceptively erratic plodding of the keys on "Monk's Dream – Take 8", for example. When this album's good, it's really good. "Bye-Ya" is trademark Monk, with a ridiculous display of his virtuosity. Rouse really comes into his own on the title track too. It's a reminder that Monk not only had a talent for picking the right keys, but the right band.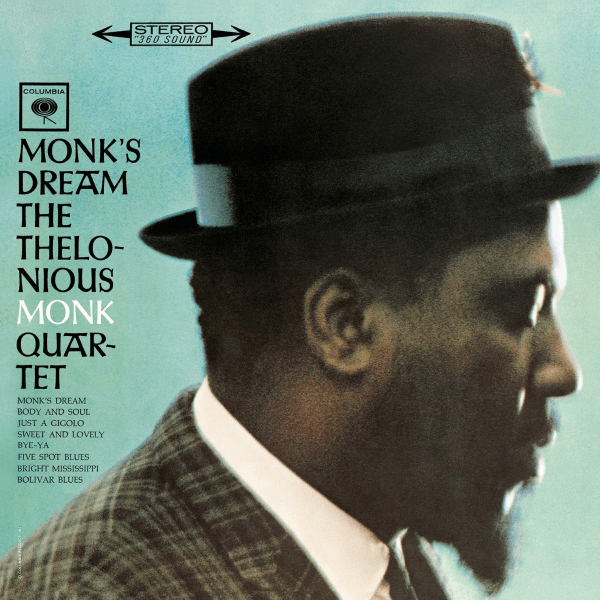 The Thelonious Monk Quartet
Monk's Dream
(Columbia)
Thelonious Monk: piano; Charlie Rouse: tenor saxophone; John Ore: bass; Frankie Dunlop: drums
---
2 – Monk's Music (1957)
Imagine Thelonious Monk, John Coltrane, Art Blakey and Coleman Hawkins together in a room. When Monk's Music was released, we no longer had to conjure up such a fantasy. For the album, the foursome formed a unique Monk septet with altoist Gigi Gryce, trumpeter Ray Copeland and bassist Wilbur Ware. If you're a fan of Monk on solo piano, this isn't the album for you. Instead, we have the piano, bass and drums teaming up for a masterclass on rhythm and tempo. With the four horns on top, it's a complex manipulation of sound. The result is a near-perfect album, characterised by the ascending/descending chords of the epic "Well, You Needn't". Hearing the song for the first time and the discordant clash of drums at the song's peak is a genuinely amazing experience. In "Crepuscule With Nellie" the too-slow tempo has a purposefully unsettling effect, as does the use of the Devil's Interval on "Epistrophy". Monk's eccentricity and brilliance makes itself known on every album and "Monk's Music" could be the best example of this. Monk's erudite quirks throughout extend far further than the inimitable album cover, which is surpassed only by Underground.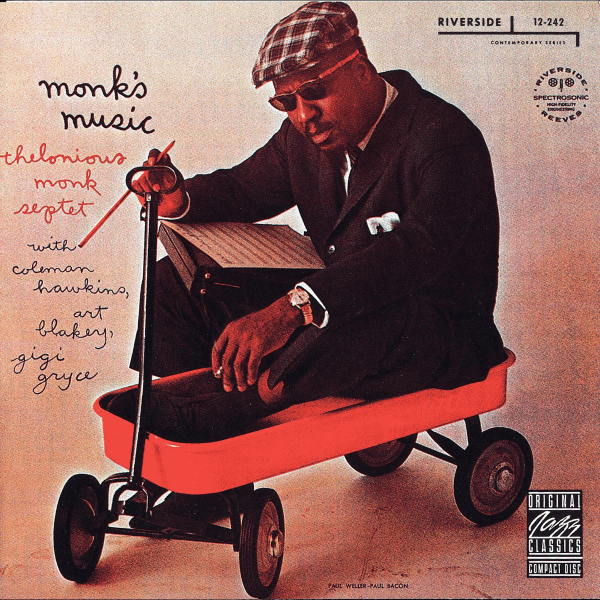 Thelonious Monk Septet
Monk's Music
(Riverside)
Thelonious Monk: piano; Ray Copeland: trumpet; Gigi Gryce: alto saxophone; Coleman Hawkins: tenor saxophone; John Coltrane: tenor saxophone; Wilbur Ware: double bass; Art Blakey: drums
---
1 – Brilliant Corners (1957)
This is enlightened music. Brilliant Corners is considered one of the greatest jazz albums of all time. The album offers the finest example of Monk's innovative approach to composition and piano playing. Throw in the exceptional musicianship of the ensemble, and its enduring influence on the world of jazz, and you've got yourself a classic. Brilliant Corners features an exceptional lineup of musicians, including Sonny Rollins on tenor saxophone, Max Roach on drums, Ernie Henry on alto saxophone, and Oscar Pettiford on bass. All of the musicians have star turns throughout, from Chambers' hypnotic basslines to Rollins' sax solos, and the all-cast effort on the technically complex but playful "I Surrender Dear".  Uniquely, the title track was stitched together by 25 different takes. It's a complex composition that challenges both musicians and listeners even decades down the line. Monk's idiosyncratic style and approach to jazz have left an indelible mark on the genre, and his work continues to be studied and emulated by musicians of all generations. Brilliant Corners is Thelonious Monk at his peak, and the album was inducted into the Grammy Hall of Fame in 1999 for its historical significance.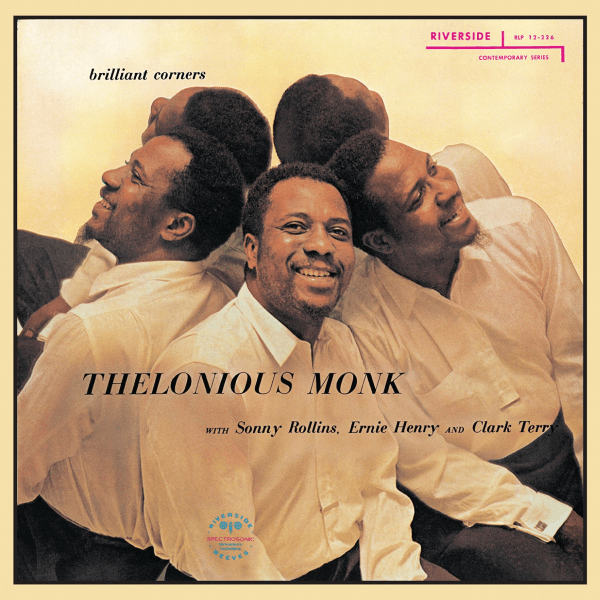 Thelonious Monk
Brilliant Corners
(Riverside)
Thelonious Monk: piano; Ernie Henry: alto saxophone; Sonny Rollins: tenor saxophone; Oscar Pettiford, Paul Chambers: double bass; Max Roach: drums; Clark Terry: trumpet
---