Jazz is an American art form, and its roots are deeply embedded in the history and culture of the United States. However, across the pond, there has long been a thriving jazz scene, played out in smoky bars from The Shim Sham to The Flamingo Club and Ronnie Scott's. From the swinging sounds of the 1960s to the jazz fusion revival of recent years, these 10 best British jazz albums reflect the depth and diversity of the British jazz scene, showcasing the immense talent and originality of some of its renowned musical stars.
10 – Five Steps To Dankworth (1957)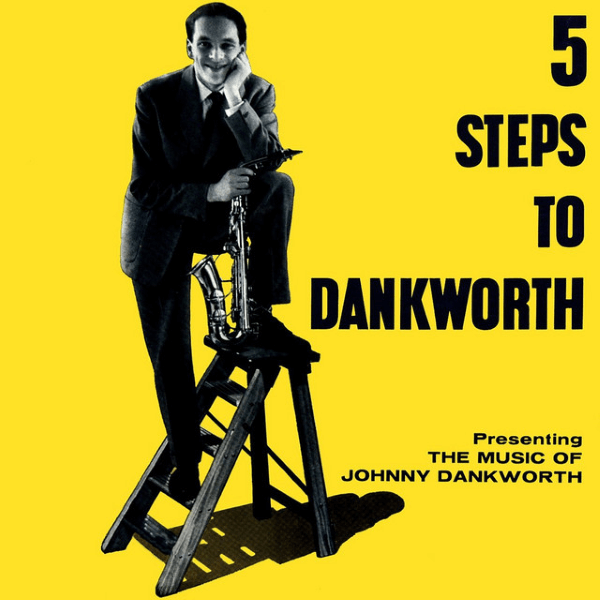 Johnny Dankworth
5 Steps To Dankworth
(Parlophone)
The rise of bebop jazz in Britain is credited to one place – Soho's Club Eleven (1948 – 1950). Notably, the venue had two excellent house bands; one fronted by Ronnie Scott (who would later form a rather well-known club of his own) and rising star John Dankworth. Dankworth's 'Seven' Orchestra featured some of the most celebrated British jazz musicians of the time: trumpeter Dickie Hawdon, drummer Kenny Clare, tenor saxophonist Danny Moss and trombonist Laurie Monk.
Dankworth would later become better known for his film scores (the creepy '10 Rillington Place' is one of his best). Before that, however, he was an exceptional bandleader, praised for his complex arrangements and triumphant big band style. His work is best celebrated with his second album, an up-tempo classic which features the triumphant "Limehouse Blues", as well as covers of George Gershwin's "Somebody Loves Me" and Billy Strayhorn and Duke Ellington's "Just A-Sittin' and A-Rockin".
---
9 – Your Queen Is a Reptile (2018)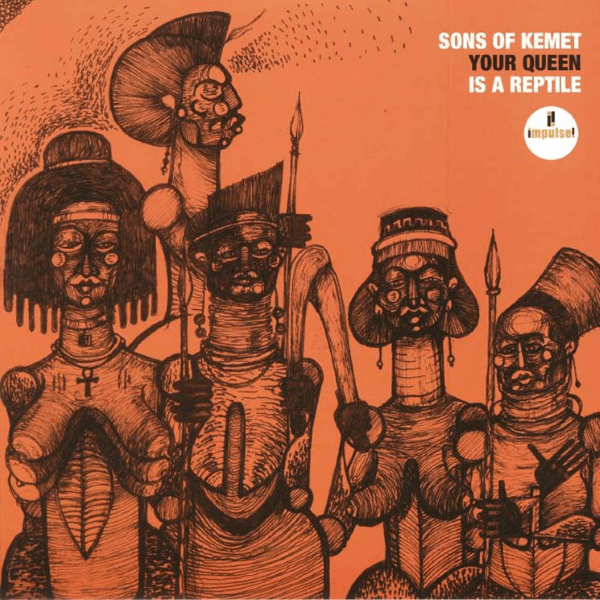 Sons of Kemet
Your Queen Is A Reptile
(Impulse!)
It is impossible to celebrate the rebirth of contemporary British jazz without referencing Shabaka Hutchings. The highly acclaimed saxophonist and bandleader, also of The Comet Is Coming, Shabaka & the Ancestors and (occasionally) Sun Ra Arkestra, has a raw kinetic energy that helped to make Sons of Kemet one of the most compelling and blistering live bands around.
Inspired by the modern London club scene, Sons of Kemet's third album served as a vital document for Black societal injustice during a fractured political backdrop in the UK. This unrelenting album has everything from the double drumming of the opening track "My Queen Is Ada Eastman" to the hip-hop/funk grooves of album highlight "My Queen Is Doreen Lawrence", the tenor and tuba interplay of "My Queen is Harriet Tubman" and the dub bop "My Queen Is Mamie Phipps Clark" (Congo Natty features).
Notably, the album features five drummers, including Seb Rochford, probably the best British jazz drummer of a generation. More on him later.
Discover next Sons of Kemet – Black to the Future
---
8 – Space Walk (1972)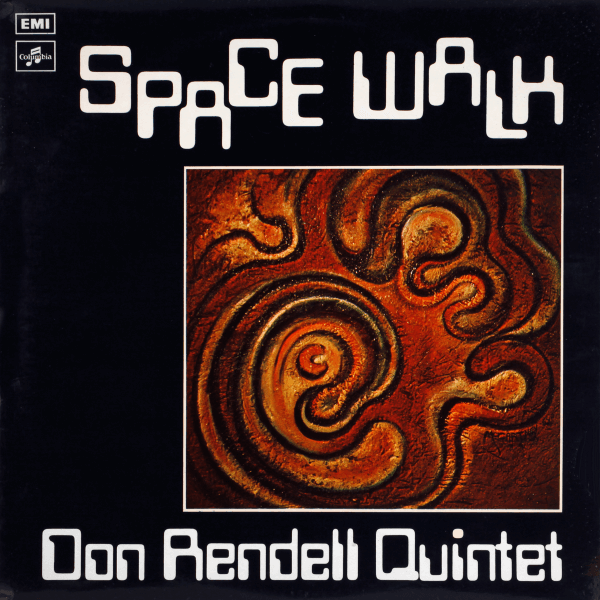 Don Rendell Quintet
Space Walk
(Columbia)
In the 1960s, The New Don Rendell Quintet made history by being the first British modern jazz group to be signed directly by an American label. Ten years later, Rendell would re-form a group of largely unknown musicians to release this masterpiece, his last album as a bandleader for a major label.
Space Walk is a very distinctive record, even for jazz. At the time of release, the Coltrane-influenced album was viewed as a huge departure from traditional brass and sax jazz of the day. The only thread connecting the tracks is Jack Thorncraft's probing bass, setting the scene for the tenor saxophone, soprano saxophone, flute and vibraphone.
Who's playing what and when? No idea, but in there somewhere are the co-writers Rendell and Stan Robinson, weaving in and out of Thorncroft's deep bass, the pair constantly swapping between their instruments. On top of this are seven lush arrangements, melody-heavy and chaotic in their beauty.
Even in the modern day, it sounds fresh and enigmatic. Highlights are the pastoral beauty of "Antibes", the contemplative "Street Called Straight" and the uplifting urgent "Euroaquilo."
---
7 – The Couriers of Jazz (1960)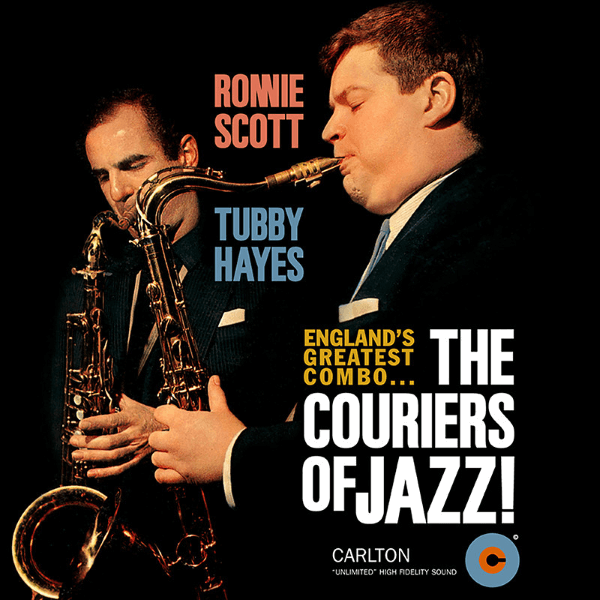 Ronnie Scott & Tubby Hayes – The Jazz Couriers
The Couriers Of Jazz
(Carlton)
In 1957, Ronnie Scott and Tubby Hayes, once referred to as 'England's greatest jazz combo', formed The Jazz Couriers. The two complemented each other extremely well and soon became hugely popular on the London club scene, developing a loyal following wherever they played.
They made their debut at the opening of Wardour Street's Flamingo Club, a venue that would become their mainstay. Ten months later, they opened for the Dave Brubeck Quartet on their first UK tour. However, after just two years and four albums, the group disbanded, with Scott frustrated at the monotony of the club circuit.
For many years, Flamingo regulars talked about those early gigs in revered tones. Scott would go on to form one of London's most popular jazz clubs, while Tubby tragically died aged just 38. Those gigs may be long in the past, but this album captures them at their best.
---
6 – Tales Of The Algonquin (1971)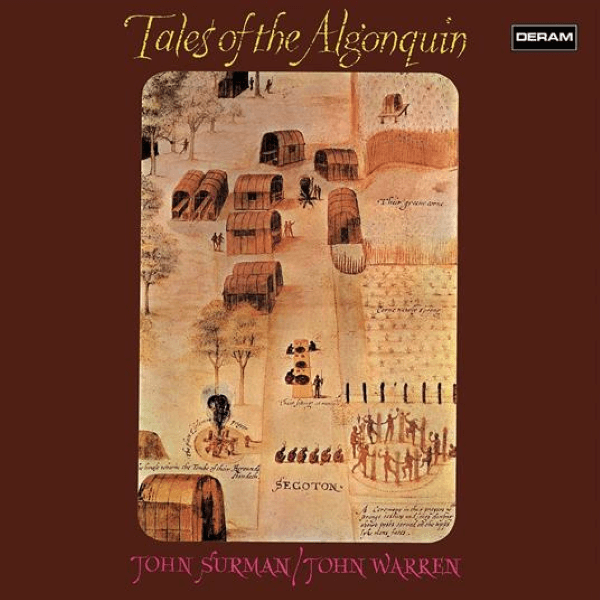 John Surman & John Warren
Tales Of The Algonquin
(Deram)
A cult record for many jazz lovers. This emphatic album is perhaps the best example of the unique 1970s jazz scene in the UK, deftly switching from the big-band sound of the album's opener to the disordered improv of "We'll Make It" and the breakneck free jazz of "The Adventures of Manabush."
Tales Of The Algonquin is an unapologetically ambitious and bombastic jazz odyssey. No wonder it's a lofty record – Surman has a 16-piece band behind him, including John Taylor's star turn on piano, Kenny Wheeler on trumpet and flugelhorn, and Mike Osborne on alto saxophone and clarinet. Surman himself plays baritone and soprano sax, and his fingerprints are all over the supremely brilliant "With Terry's Help."
The final result is a vibrant tapestry; a rich jazz suite that is criminally underrated, but one of the best records that Decca's Deram Records ever released.
---
5 – Mosaics (1971)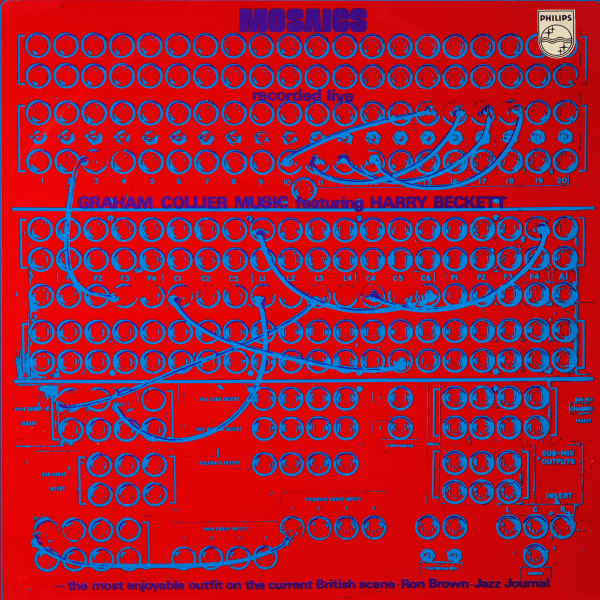 Graham Collier featuring Harry Beckett
Mosaics
(Philips)
In Mosaics' sleeve notes, Graham Collier describes how the show's musicians were "presented with a series of musical fragments… connected by solos and cadenzas", but with an instruction to improvise and structure their performances differently. The result is an abundant and infinite expanse of traditional jazz. The coalescence of different melodies blends with elements of Eastern and African jazz to form a highly meditative conceptual work of art.
Collier was the founder of the UK's first full-time jazz degree at the Royal Academy of Music, as well as the first composer to receive an Arts Council bursary for a jazz project. Collier may not have reached the heights of his American contemporaries, but he paved the way for others to emulate him.
Recorded live at North Finchley's The Torrington (now a Starbucks), Mosaics is a timeless musical dialect that deserves more recognition.
---
4 – Flare Up (1970)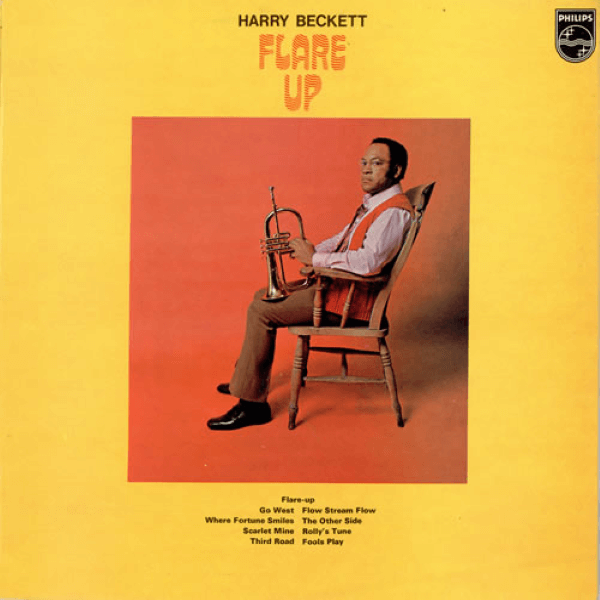 Harry Beckett
Flare Up
(Philips)
Harry Beckett's debut Flare Up is one of the most sought-after records in the British jazz scene. It's no surprise as the album contains some of the most talented British jazz musicians of all-time. John Surman, Alan Skidmore and Mike Osborne feature on a three-sax frontline with John Taylor starring on piano and Graham Collier as co-writer and co-arranger.
Beckett earned his stripes working with Surman, Collier and Mike Westbrook. Flare Up showed he was ready to make the big step up to bandleader, with the funky, epic "Third Road", the ambitious 'Rolly's Tune", the far-reaching "Go West" and the loungey "The Other Side."
The Caribbean trumpeter was an important figure in the British free jazz/improvised music scene, collaborating with everybody from Andrew Lloyd Webber to Elton John and Jah Wobble. He would go on to have a glittering career in jazz, but his ambitious, melancholic and expansive debut is still, for many, his best work.
---
3 – Held on the Tips of Fingers (2005)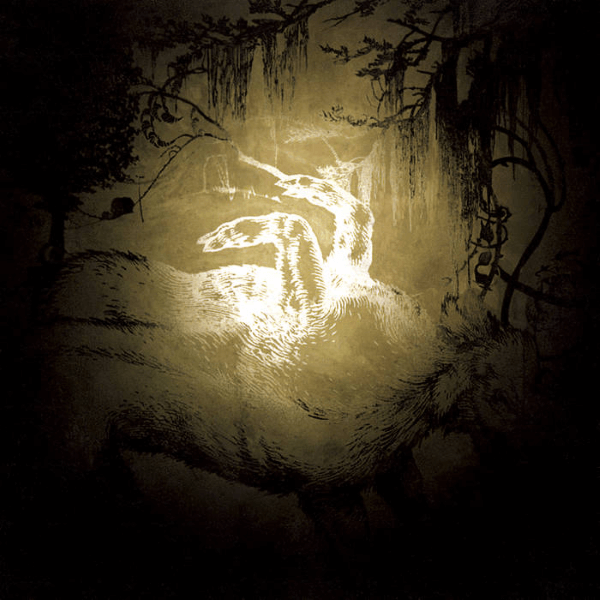 Polar Bear
Held On The Tips Of Fingers
(Babel)
One of the best aspects of the contemporary British jazz movement has been the emergence of drummer Seb Rochford. The London-based musician has drummed for the likes of Brian Eno and David Byrne, Adele and Patti Smith. However, his pet project is as bandleader of the enigmatic experimental jazz outfit Polar Bear.
Their second record is an enchanting dream-like album, with wild, swirling improvisations that take in far-reaching influences from Beethoven to Bjork. How to categorise it? This is traditional but hypnotic, melancholic, punk and improvised electronica jazz at its very best. 
…Fingers, shortlisted for the 2005 Mercury Prize, was completely fresh and radical upon its release. To achieve his vision, Rochford employed two saxes, a guitar, cello, double bass and (of course) drums, plus laptop trickery and sampling. The result helps to recapture jazz in its very true essence. Wildly unpredictable, this is a wild odyssey that has to be experienced at least once.
---
2 – Le Déjeuner Sur L'Herbe (1968)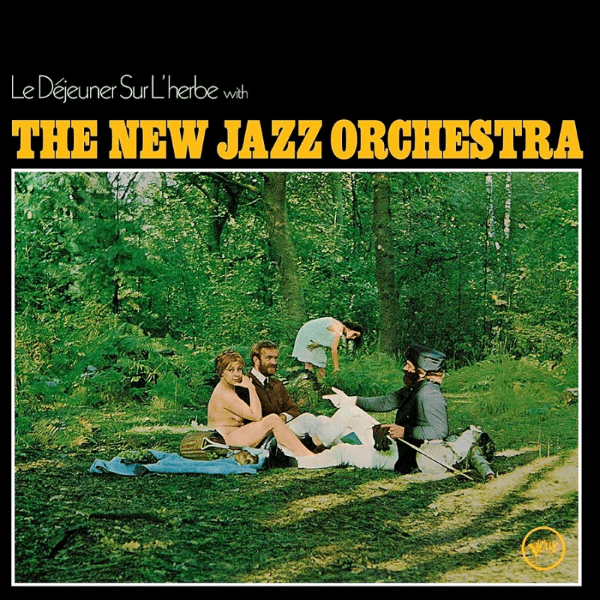 The New Jazz Orchestra
Le Déjeuner Sur L'Herbe
(Verve Records)
Any celebration of British jazz music would not be complete without referencing the work of Neil Ardley. Ardley's New Jazz Orchestra rose from the ashes of the popular Jazzhouse Club based out of Blackheath's now-demolished Green Man pub.
Ardley was a fantastic jazz leader. What sets the album apart from its contemporaries is the stunning emotional depth that permeates each track. Perhaps you'll find it in the gorgeous recasting of John Coltrane's "Naïma", or in the Elysian "Study" that invokes the record's idyllic cover image, based on Manet's impressionistic painting 'The Luncheon on the Grass.'
Many of the musicians performing on the LP would go on to great things, including Dick Heckstall-Smith and Jon Hiseman (of English jazz-rock legends The Colosseum) and Jack Bruce (a founding member of Cream). This brass-led work of art is an unmistakable British classic.
---
1 – Jazz Suite Inspired by Dylan Thomas's "Under Milk Wood" (1965)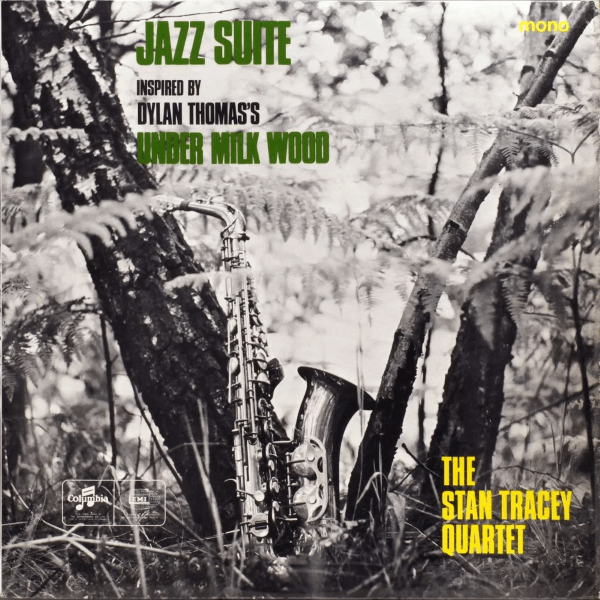 Stan Tracey
Jazz Suite (Inspired By Dylan Thomas's Under Milk Wood)
(Columbia)
Born from the boom of the 1960s British jazz revolution, this beautiful and haunting record is in a class of its own. Stan Tracey, formerly the house pianist at Ronnie Scott's, drafted ideas for the suite on the long night bus rides home from the club. It should have been a golden period for Tracey (Sonny Rollins infamously asked, "Does anybody here know how good he really is?") but he suffered several fallow years after the release, almost applying for a job as a postman five years later.
However, Tracey's career was revived, and he rerecorded the parts over the years – unusual for a British jazz musician. But the album remains a vital testament to a time when British jazz stars stopped imitating their idols, instead crafting masterpieces of their own. You've only to hear the iconic Bobby Wellins sax solo on the astonishing "Starless and Bible Black" or the Tracey and Wellins interplay on "A. M. Mayhem" to agree.
UK jazz records may not have the same acclaim as their US counterparts, but this is the closest they've ever come to a bonafide jazz classic. An absolute treasure of a record.
---
The Best British Jazz Albums:
10. Johnny Dankworth – 5 Steps To Dankworth (Parlophone)
9. Sons Of Kemet – Your Queen Is A Reptile (Impulse!)
8. Don Rendell Quintet – Space Walk (Columbia)
7. Ronnie Scott & Tubby Hayes – The Couriers Of Jazz (Carlton)
6. John Surman, John Warren – Tales Of The Algonquin (Deram)
5. Graham Collier Music Featuring Harry Beckett – Mosaics (Philips)
4. Harry Beckett – Flare Up (Philips)
3. Polar Bear – Held On The Tips Of Fingers (Babel)
2. The New Jazz Orchestra – Le Déjeuner Sur L'Herbe (Verve Records)
1. The Stan Tracey Quartet – Jazz Suite (Inspired By Dylan Thomas's Under Milk Wood) (Columbia)
---