A Short Diary is an album by drummer Sebastian Rochford and pianist Kit Downes. It was recorded in Waverley, Aberdeen, Scotland, at Rochford's childhood home, and it was released on January 20, 2023, by ECM Records.
---
Sebastien Rochford, Kit Downes
A Short Diary
(ECM)
Sebastian Rochford is a British drummer and composer, best known for being part of the Polar Bear and also for his innovative and creative approach to drumming. Rochford was previously featured on four ECM albums (three with Andy Sheppard, plus one with Kit Downes).
Kit Downes is a British jazz pianist and organist, and winner of the BBC Jazz Awards' "Rising Star" award in 2008. On ECM, he was featured once on Thomas Stronen's Time is A Blind Guide. Since 2018, he has released three wonderful albums as a leader: Obsidian, Dreamlife of Debris, and Vermillion.
---
A Short Diary is a drum-piano duet that takes the exact opposite direction of the ones we usually feature on Bestofjazz.org. Far from the free-jazz form, or the accumulation of strokes, this release reduces them to the bare minimum, thereby creating an etheric atmosphere that is perfectly in line with its purpose—grief.
"This "short diary (of loss)", as drummer Sebastian Rochford calls it, is offered as "a sonic memory, created with love, out of a need for comfort." It is dedicated to Rochford's father, Aberdeen poet Gerard Rochford, 1932-2019, and to his family. Seb, one of ten siblings, wrote most of the music shortly after Gerard's death and delivers it here, in performances of deep feeling and hymn-like clarity, together with pianist Kit Downes."
–ECM Records
How do we offer our attention to another person? How do we do it affectionately, and how do we do it consistently, while still being authentically ourselves?
These are questions the drummer certainly had to ask himself—and if you ever wondered whether it is possible to play the drums in memory of a loved one, then play this CD. Sebastian Rochford, proves that it's feasible and sensible, and he directs it straight to your soul with a delicate beauty that only Kit Downes and ECM could graciously meet.
Simply put, this album is beautiful.
A Short Diary – Info
Tracklist
1. This Tune Your Ears Will Never Hear (03:57); 2. Communal Decisions (01:59); 3. Night Of Quiet (04:57); 4. Love You Grampa (06:14); 5. Our Time Is Still (03:35); 6. Silver Light (04:56); 7. Ten Of Us(07:07); 8. Even Now I Thin Of Her (04:16)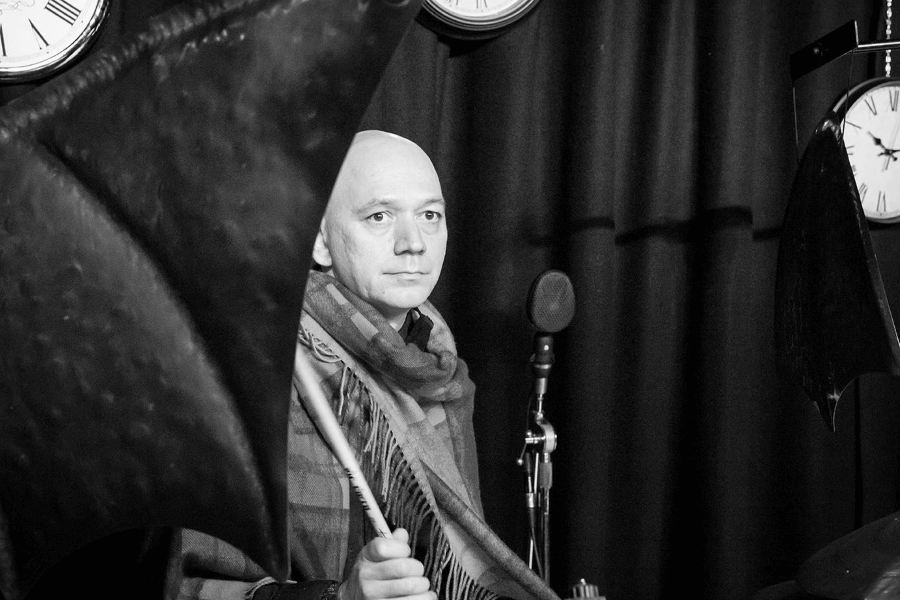 Sebastian Rochford: drums, composition; Kit Downes: piano
A Short Diary was released on January 20, 2023 // ECM Records 2749 // Part of the January 2023 Selection.
---