In the Spirit of Ntu by Nduduzo Makhathini is the very first album released on Blue Note Africa, a subsidiary of Blue Note Records in partnership with Universal Music Group Africa. In the Spirit of Ntu follows Modes of Communication: Letters from the Underworlds (2020, Blue Note), which was part of our Best Jazz 2020 selection.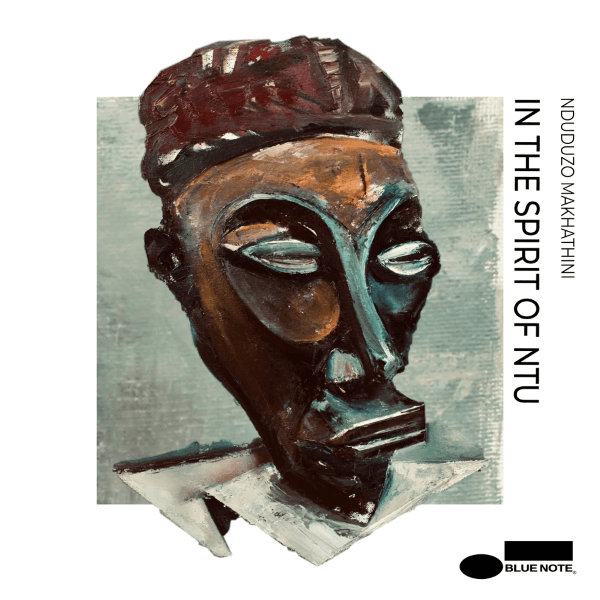 Nduduzo Makhathini
In the Spirit of Ntu
(Blue Note Records)
It is, quite simply, magnificent. As Makhathini explains perfectly in this very interesting and detailed interview given to Apple Music: "This is me, summarizing my journey. This is the moment for a bird's-eye view of the recurring themes and dialoguing that's been taking place." To say the least, this is a moving and astonishing outcome that manages to pave the way for jazz music's beautiful future. Yet, while this music appears to be a way forward, it is also the fruitful ground from which all jazz music seems to come.
It is a combination of ancestral heritage and advanced jazz mastery in the making. This album feels so very right, like it is connecting with our gut, or our soul, or some kind of hidden intelligence, so deeply rooted in us that we have forgotten it, yet In the Spirit of Ntu manages to find its way to it and massages it through emotional, positive vibrations.
Indeed, quite simply, magnificent.
"In The Spirit of Ntu pulls his most foundational cultural Influences into a space where the sounds of the South African landscape are placed at the center of the nation's evolving jazz songbook."
–Blue Note
---
In the Spirit of Ntu – Info
Tracklisting
1. Unonkanyamba; 2. Mama; 3. Amathongo; 4. Nyonini Le; 5. Emlilweni; 6. Re-Amathambo; 7. Abantwana Belanga; 8. Omnyama; 9. Senze Nina; 10. Ntu
Nduduzo Makhathini: piano; Linda Sikhakhane: saxophone; Robin Fassie Kock: trumpet; Dylan Tabisher: vibraphone; Stephen de Souza: bass; Gontse Makhene: percussions; Dane Paris: drums | Special guests vocalists Omagugu and Anna Widauer, and saxophonist Jaleel Shaw
In the Spirit of Ntu was released on May 27, 2022 // Blue Note Records // Part of our Jazz May 2022 selection
---