LOVE SONGS is a violin solo album by gabby fluke-mogul. It was recorded at GSI Studios in New York City, on July 22, 2021, and it will be released on June 10, 2022, by Relative Pitch Records.
gabby fluke-mogul
LOVE SONGS
(Relative Pitch Records)
LOVE SONGS is graspable within its very first seconds of play. It has rare density; it is filled with energy and exhaustion, will and weariness, love and maybe even rage, and all this is instantly not only apprehensible but somehow feels like we've lived it all before. This is certainly due to its subject matter, which is part of the universal shared capital that we all can relate to.
But there is also more to it. Maybe it is its manifestation. The very act being performed is the intended message, and if you are responsive to this kind of expression, then you will immediately feel its resonance in the deepest parts of your soul.
gabby fluke-mogul's Bandcamp page states, "LOVE SONGS […] is a record of 17 violin compositions for improvisation, devoted to the multitudinous hues of intimacy." It is indeed intimate and certainly emotional but also infinitely beautiful and magnificently poignant.
---
LOVE SONGS – Info
Track listing
LOVE SONG I
LOVE SONG II
LOVE SONG III
LOVE SONG IIII
LOVE SONG IIIII
LOVE SONG IIIIII
LOVE SONG IIIIIII
LOVE SONG IIIIIIII
LOVE SONG IIIIIIIII
LOVE SONG IIIIIIIIII
LOVE SONG IIIIIIIIIII
LOVE SONG IIIIIIIIIIII
LOVE SONG IIIIIIIIIIIII
LOVE SONG IIIIIIIIIIIIII
LOVE SONG IIIIIIIIIIIIIII
LOVE SONG IIIIIIIIIIIIIIII
LOVE SONG IIIIIIIIIIIIIIIII
(The above track listing is represented the same way it is displayed on the CD. It is quite space-consuming but so aesthetically pleasing!)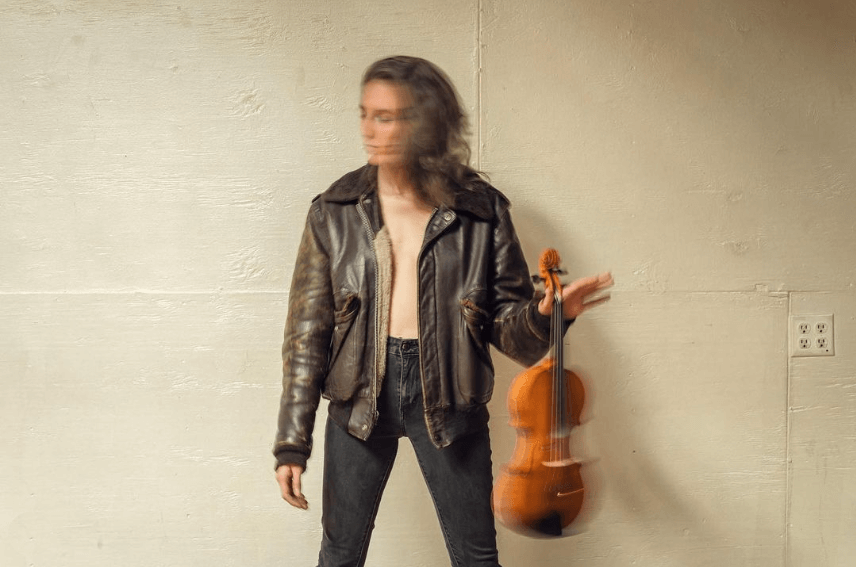 gabby fluke-mogul: violin
LOVE SONGS was released on June 10, 2022 // Relative Pitch Records RPR1141 // Part of our selection Jazz June 2022
---