Anatomy is the second album by bassist Billy Mohler and his quartet, with Nate Wood on drums, Chris Speed on tenor saxophone, and Shane Endsley on trumpet. Anatomy was recorded in 2021 at Lucy's Meat Market in Los Angeles, CA, and it will be released on June 10, 2022, on Contagious Music.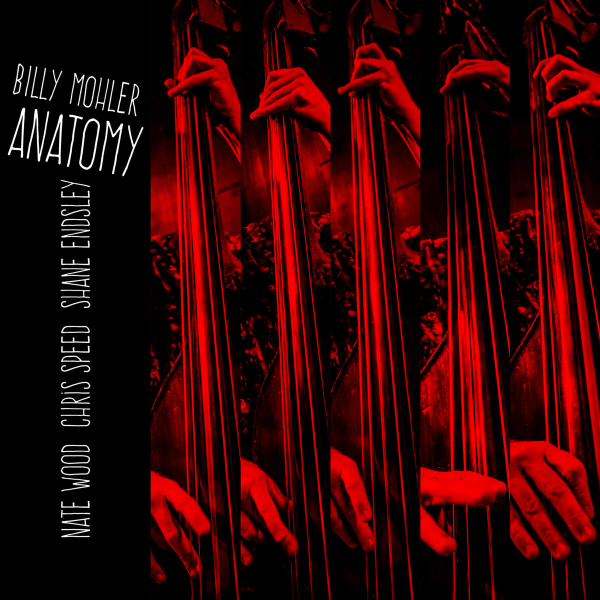 Billy Mohler
Anatomy
(Contagious Music)
Billy Mohler's bio is impressive, to say the least. He attended and graduated from Berklee College of Music, where he studied electric bass and acoustic bass, then received a full scholarship to the prestigious Thelonious Monk Institute of Jazz at UCLA, where he studied with Herbie Hancock, Wayne Shorter, and other luminaries. He was a member of the rock band The Calling until 2002, and he is currently a member of the Jimmy Chamberlin Complex. He has recorded with Lady Gaga, Sia, Awolnation, Dolly Parton, Miley Cyrus, Katy Perry, and so many more. You can see the full listing on his Wikipedia page.
Yet, since his studies, he has not done so much in the realm of jazz. This is certainly why Mohler named his first jazz album Focus! (2019, Make Records), a clear intention through a performative title. At that time, Mohler stated: "I've made a lot of records and do a lot of song writing for other people. Now … just to strike more of a balance, I want to stretch my own musical abilities and play the music that I want to play, with musicians that I've always admired and have long wanted to play with."
The album was featured in Jazziz Magazine and already recorded with the same quartet. The cover photo was designed by Eron Rausch, the same artist who designed the cover art for Anatomy.
The backdrop of this release is Mohler's true and perfect jazz training. He has been so successful in other genres, surrounded by so many musicians, and a part of so many lucrative projects, while still being true to his quartet, and now coming back to jazz. This gives the album a little something different, featuring unusual qualities in unexpected ways that slowly enchant us.
Anatomy features 10 tracks. The three solo bass pieces ("Abstract 1, 2, and 3") emphasize very personal expressions "meant to be a moment of contrast to the full band songs, in their stark, raw, free-improvisation forms." The seven full band songs are pieces written about Mohler's thoughts and experiences, inspired by events, moments, and/or people, and illustrated with clear titles. The solo tracks are standouts, as compared to Focus!, as they add an extra dimension to Anatomy, and throughout the album, Billy Mohler naturally and simply rocks the world and the heavens above, as a groovy timekeeper in perfect osmosis with Nate Wood, Chris Speed, and Shane Endsley. Keeping the same line-up has allowed the quartet to become tighter than ever.
"We never even discussed an arrangement. The rehearsal take was the take. I don't know how Shane and Chris figured out when they were going to play, and with Nate, we never even discussed a beat to the song."
–Billy Mohler
We can only agree that it did really click again. The music is as tense and warm as the cover art portrays, just as if we were in an invigorated version of the Oneyed Jack Jazz Club from "Twin Peaks."
---
Anatomy – Info
Tracklisting
1. Abstract 1; 2. Fight Song; 3. Nightfall; 4. Equals; 5. Abstract 2; 6. Exit; 7. Perseverance; 8. Abstract 3; 9. Speed Kills; 10. Moonglow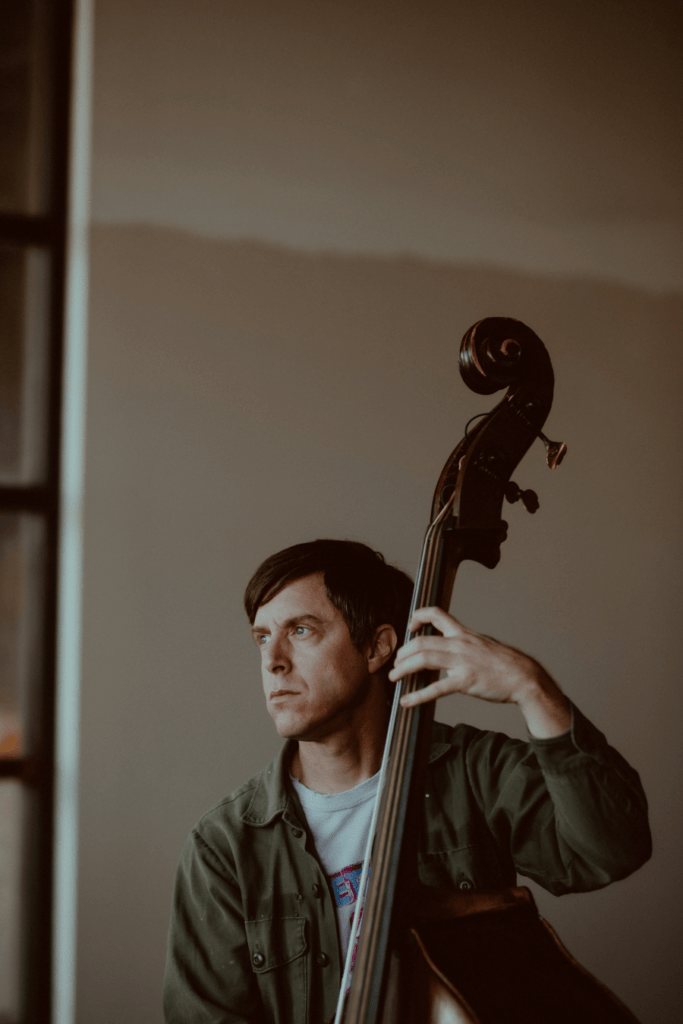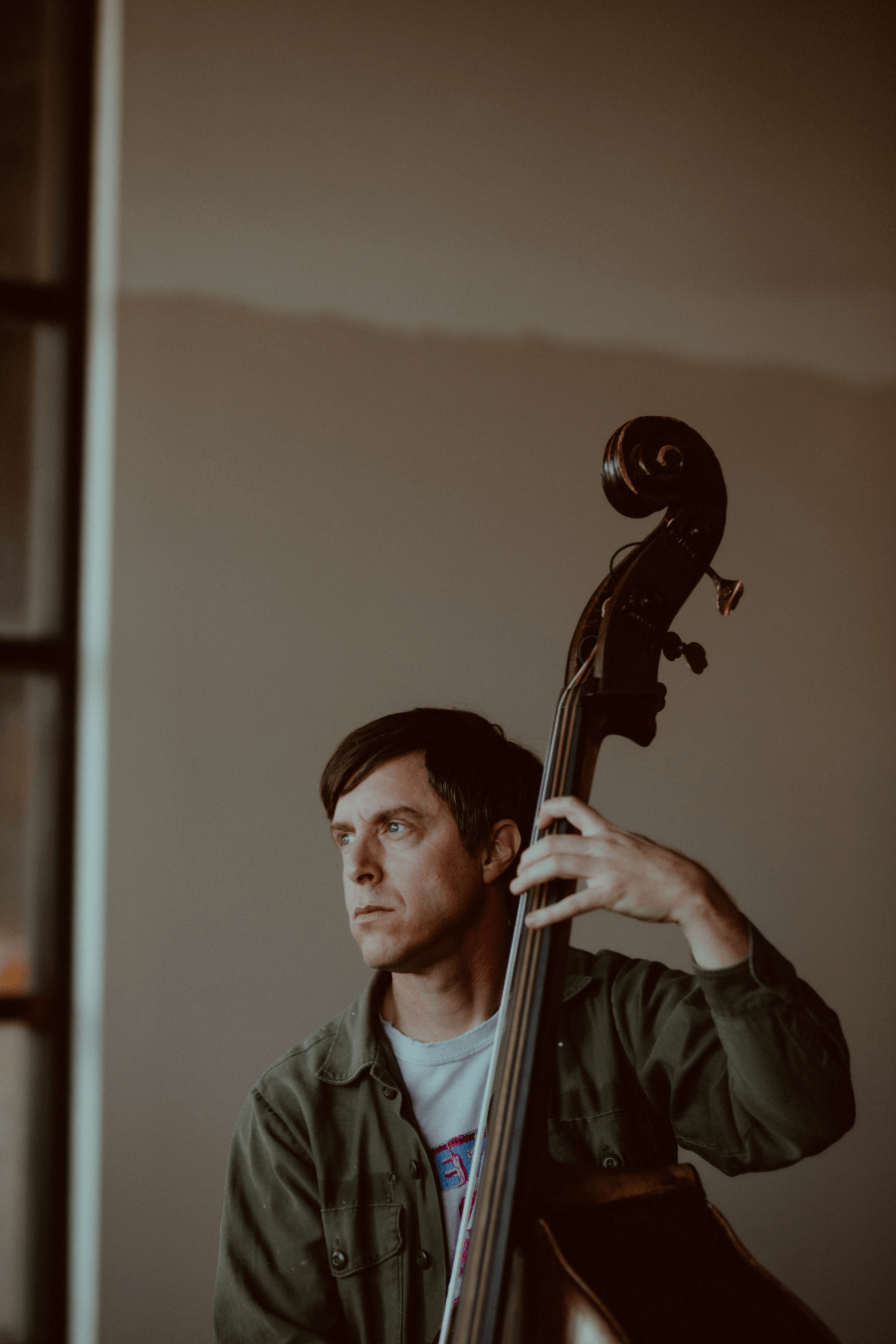 Billy Mohler: bass; Nate Wood: drums; Chris Speed: tenor sax; Shane Endsley: trumpet
Anatomy was released on June 10, 2022 // Contagious Music // Part of our selection Jazz June 2022
---