Space is the first release by the trio of Lisa Ullén, Elsa Bergman, and Anna Lund, after they met as part of the Anna Högberg Attack's sextet and released the excellent Anna Högberg Attack (2016), followed by the fabulous Lena (2020), which was indisputably a must-have album of 2020. It was recorded by Mats Äleklint on January 13, 2021, at Fylkingen, in Stockholm, Sweden, and was released by Relative Pitch Records.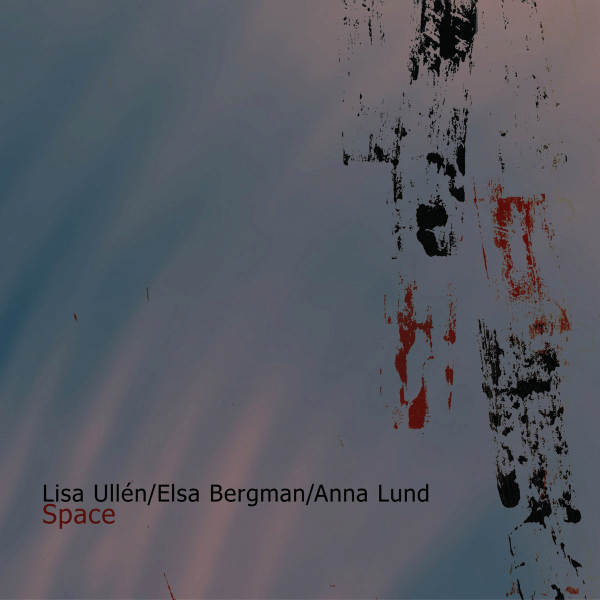 Lisa Ullén, Elsa Bergman, Anna Lund
Space
(Relative Pitch Records)
Listeners enter Space as ready for free jazz as we can be when seeing this lineup, and as always, these excellent musicians manage to surprise us, since the freeness of their jazz and their sound itself are somehow different from what we expected.
It feels that this music does not try to evoke or provoke anything; it just happens. It is like the musicians are the voice of something preeminent. This something is maybe not space, but because of the palpable anxiety that is present throughout the album, but also because the root of the chaos is not the search for deconstruction or destructuration, it would be rather emptiness, in a frightening way.
The space is temporally filling up with the sounds coming from what feels to be the farthest areas of its nothingness, daunting, to finally give, maybe not a meaning, but at least life to that emptiness. The chaos here is just the natural way of the sound, with or without structures or connections. Things happen randomly, and sense emerges as an almost indescribable whole.
"Ullén/Bergman/Lund is a piano trio based in Stockholm that plays free jazz that channels the American free jazz tradition as well as contemporary classical music. Combining raw power with exquisite attention to detail, the three musicians make every moment sparkle with possibilities. In this aural space, every movement matters."
–Relative Pitch Records
Space – Info
Tracklistings
1. Come Together (05:56); 2. Circle of Security (06:28); 3. Joint Attention (08:33); 4. Tempest(11:15); 5. Core (06:33)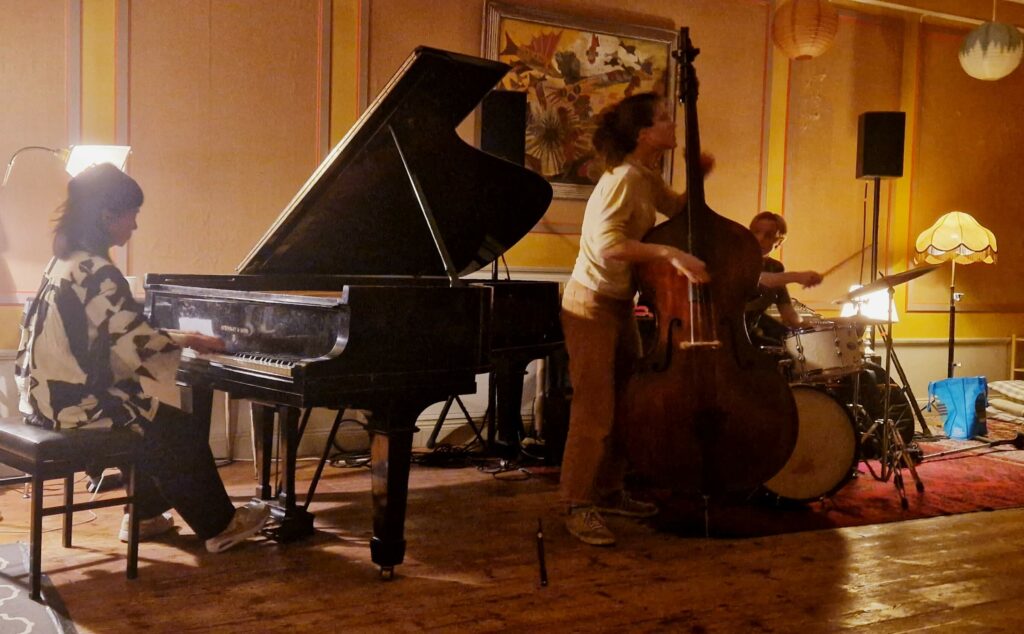 Lisa Ullén: piano; Elsa Bergman: double bass; Anna Lund: Drums
Space was released on March 4, 2022 // Relative Pitch Records RPR1136 // Part of the selection Jazz March 2022
---