Jazz Clubs In Stockholm: The Five Best Venues
Like its neighbouring Denmark, Sweden has enjoyed jazz music for around a century now. The genre was first introduced over the Swedish border in the 1920s. Despite the poor reputation of jazz back then–people suspicious of this new genre which allowed such expressionism–very small clusters of underground groups were formed to keep the jazz flame alive.
It was not until the late 1930s and 40s that the jazz movement really started to gain momentum. It is no surprise this coincided with the stifling reality of life during World War Two. In a time of austerity and lack of tolerance, jazz offered a breath of fresh air.
In the 40s, the first jazz venues popped up all over Sweden, but especially in Stockholm.
The period of 1950s saw the emergence of the first wave of prominent Swedish jazz musicians. Monica Zutterlund, who would release a famous album with Bill Evans, burst onto the scene with 1958's Swedish Sensation. Lars Gullin, who came out with Piano Holiday in 1953, would later go on to tour with Chet Baker.
1962 saw the release of Louis Armstrong's Live in Stockholm album, truly sealing Stockholm's mark on the world jazz scene. 'Satchmo' had spoken.
Once the Stockholm Jazz Festival was established in 1980, no more confirmation was required. The Swedish capital had well and truly fallen for jazz music.
Now let's take a look at the best and most eclectic jazz venues in the city.

Best Jazz Clubs & Venues In Stockholm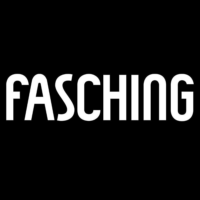 1. Fasching
Kungsgatan 63, 111 22 Stockholm
Where better to watch jazz than in a venue owned by jazz musicians themselves? That is exactly the concept you walk into when you step in from the street (Kungsgatan, no less) into Fasching (which translates as 'carnival'). This fascinating venue has been around since 1977.
As well as boasting a concert hall that many jazz legends have graced over the years, the venue also has a balcony restaurant and bar. The place is owned by the Association of Swedish Jazz Musicians (FSJ) and has the accolade of being the longest-run, and largest, jazz venue in Stockholm.
Over the years its historic stage has been blessed by Chet Baker, Wayne Shortey (of Art Blakey's Jazz Messengers fame), pianist Chick Corea, and Nduduzo Makhathini.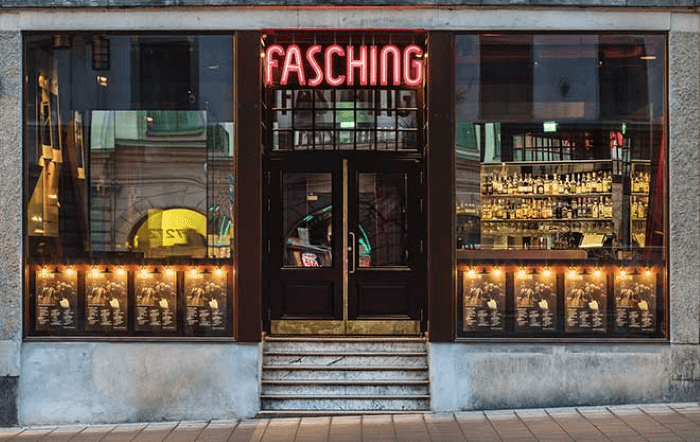 Regular club nights include 'Afterglow', a journey in R&B from the 80s to today. The club also hosts the legendary 'Club Soul', a 60s, and a 70s soul 'n' funk night which has occupied the club's Saturday night spot for 25 years. Simply pay your 150 Swedish Krona ($15) and bring your best flares.
Matplatsbiljett (a dining ticket) is available for some concerts and jazz lovers can enjoy a selection of dishes from herring to shellfish stew or chimichurri steak.
The restaurant opens two hours before concerts in which dinner tickets are sold. On Monday to Thursday, and on Sunday, the venue is open from 18:00 to midnight. Fasching is also open from 18:00 to 04:00 on Friday and Saturday evenings.
---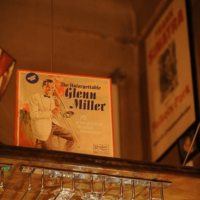 2. Glenn Miller Café
Brunnsgatan 21A, 111 38 Stockholm
Jazz and French food served by candlelight in a room where framed pictures of jazz legends cover the walls? If only such a place existed!
Fortunately, it does, in the form of the Glenn Miller Café located in Norrmalm, Stockholm's most central and busiest neighbourhood. This very intimate café seats about 40 jazz lovers at a time, so you can enjoy a combination of dinner and jazz in complete silence.
Whilst the music rules, the dinner has a good reputation too, the kitchen serving French classics such as the house speciality Moules Frites (steamed mussels and fries), Confit de Canard (duck) and Creme Brulée.
Future concerts involve the swing ensemble Stockholm Hot Seven, ​​the saxophone-led Örjan Hultén Trio and Idol 15 winner Martin Almgren playing his 'Peace of Mind' album.
---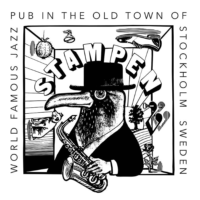 3. Stampen
Stora Gråmunkegränd 7, 111 27 Stockholm
In Stockholm's historical Old Town district of Gamla Stan lies the world-famous jazz and rhythm & blues bar with a fascinating backstory. And it all started with a pawnshop.
Sten Holmquist, a jazz aficionado, first purchased a pawnshop in a building owned by the French Reform Church. The building even came with an original 17th-century cellar.
In 1968, the site opened as a fully-converted jazz bar. Some of the leftover pawn items, such as stuffed animals and musical instruments, decorated the ceiling and walls. The venue was christened Stampen after the stamps pawnshop clients would receive in maintenance payments when leaving items as collateral.
The heart of the music played at Stampen lies in traditional American jazz, R'n'B, soul and modern blues. Its most known musical event is the Stampen Big Time Blues Jam, which takes place every Saturday from 14:00 to 19:00. This free event has nearly been running for two decades.
The session begins with a jam by the house band, and then audience members with musical instruments are selected from the crowd and invited to jam.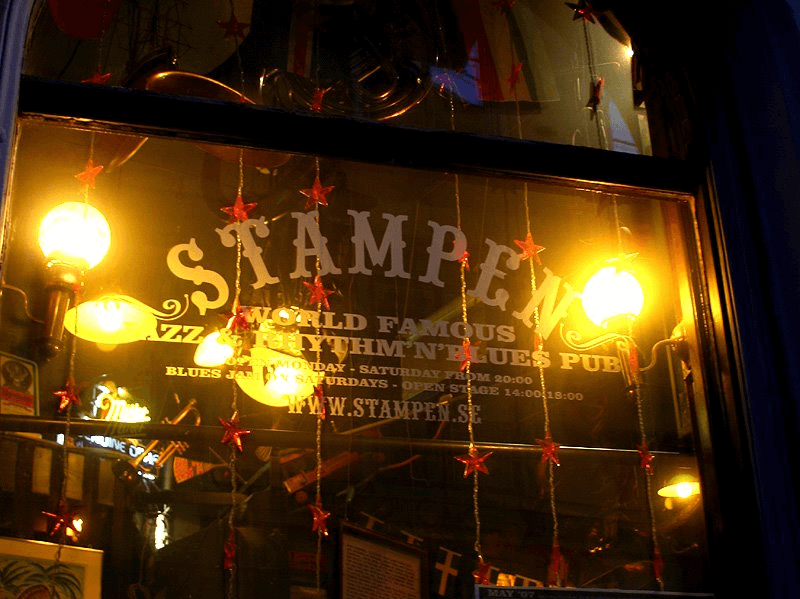 Another event is The Organ Hangout, where the audience is treated to a spontaneous live jazz show by resident musicians.
Many famous musicians have been spotted at Stampen over the years including Woody Allen, Eartha Kitt, Dizzie Gillespie, Marty Feldman and Monica Zetterlund. Fancy walking in their shoes? Simply jump in a cab on a Saturday afternoon with your favourite musical instrument and ask the cab driver to go straight to Stampen. You won't need to ask twice.
---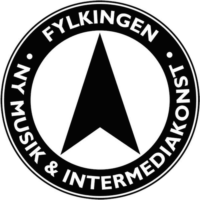 4. Fylkingen
Torkel Knutssonsgatan 2, 104 62 Stockholm
Fylkingen–New Music and Intermedia Art–is an artist-run, non-profit association for experimental music and art. Founded in 1933, the collective currently has around 300 artists on its books (both Swedish and international) who now have their own art space in which to showcase their work.
Fylkingen also has the privilege of being the world's oldest known active artist collective.
Originally presenting chamber music showcases, the collective began to spread its wings by collaborating on electroacoustic music with Swedish Radio in the early 1950s and then 'computer music' in the 60s. Their unique presentation of music earned the non-profit association acclaim from composers worldwide.
They then progressed into presenting other art forms such as performance art and dance, as well as showcasing music in different venues (Moderna Museum was a favourite) and even other countries. Around this time, they presented performances by names such as Ravi Shankar, John Cage, Nam June Paik, Antonin Artaud and Henri Chopin.
In 1966, the collective set up its own record label, Fylkingen Records, as well as its own journal.
Nowadays, they stay very close to their creative origins. Fylkingen plays a significant role in the Swedish music scene and continues to provide a vital platform for experimental artists. 2022 performance highlights included The Aleatoric Chamber Ensemble and a live show by (headbang), featuring two dancers in a transparent cube displaying emotions through headbanging, soundtracked by a live drummer.
All shows are hand-picked by the collective and part-funded by the Swedish Arts Council, the city of Stockholm's cultural administration and Stockholm County Arts Council.
---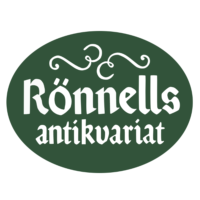 5. Rönnells Antikvariat
Birger Jarlsgatan 32B, 114 29 Stockholm
Would you like to be let in on a secret only those in the know would be aware of? Okay, lean closer. Do you see that bookshop over there on Birger Jarlsgatan? Yes, 'Rönnells Antikvariat' (or 'Rönnells Antiques'), the one with the bright yellow letters. That's the one! That hosts some of the best avant-garde jazz concerts in the city. Seriously! It's not only an antiquarian bookshop.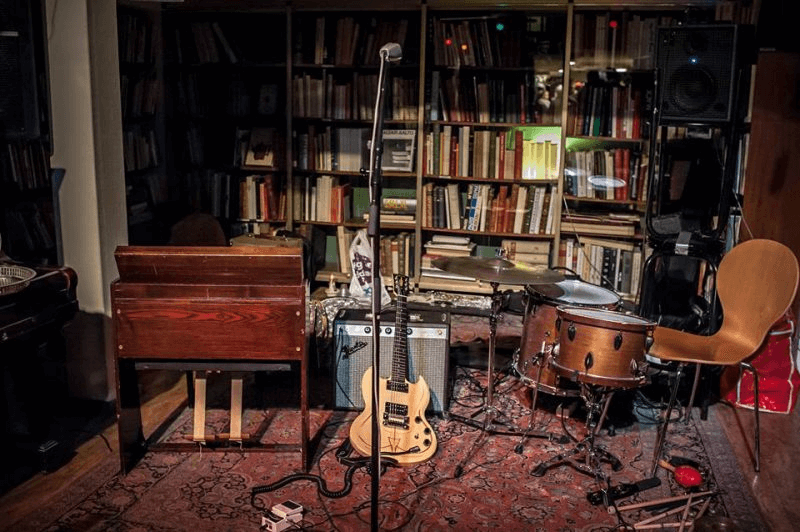 And so it is true. Rönnells already has a strong reputation in the literary scene, having been providing Stockholm residents with used and rare books since 1929. But music lovers will occasionally stand amidst the 100,000 or so books to watch some of the world's most interesting composers come to town.
2022 concerts included the Swedish industrial ensemble Enhänta Bödlar and the critically-acclaimed James Yorkston, Nina Persson and The Second Hand Orchestra.
---
Stockholm's Best Jazz Clubs & Venues:
Fasching – Kungsgatan 63, 111 22 Stockholm
Glenn Miller Café – Brunnsgatan 21A, 111 38 Stockholm
Stampen – Stora Gråmunkegränd 7, 111 27 Stockholm
Fylkingen – Torkel Knutssonsgatan 2, 104 62 Stockholm
Rönnells Antikvariat – Birger Jarlsgatan 32B, 114 29 Stockholm
On the same subject, discover what are the best jazz clubs in New York, Chicago, Copenhagen, London, and Paris.
The Best Jazz Clubs In Stockholm