Jazz in the western world is all thanks to Lieutenant James Reese Europe (also known as Jim Europe). Jim Europe and his band were the leading pioneers for the growth of African-American-created jazz throughout the post-war period. Their brand of proto-Jazz music, written exclusively by black composers, kick-started a movement that would see jazz music eventually hit the mainstream.
After receiving acclaim throughout New York City and America, Europe and his military band began a tour of France. They traveled 2,000 miles, playing anywhere from the smallest of villages to the largest concert halls.
By the time Europe had landed back in America, post-war Paris (Lower Montmartre in particular) was alive with Jazz music. Hughes Panassié and Charles Delauney then formed the Jazz Hot Club to further develop Jazz music in the country. Two of their first proteges were Django Reinhardt and Stephane Grapelli.
The legacy of these two would go on to inspire millions of jazz enthusiasts all over the world. Paris' Left Bank and Montmartre also saw many underground venues popping up to showcase this exciting new genre.
The era of the smoky Parisian jazz club had begun: here are the best jazz clubs in Paris.

Best Paris Jazz Clubs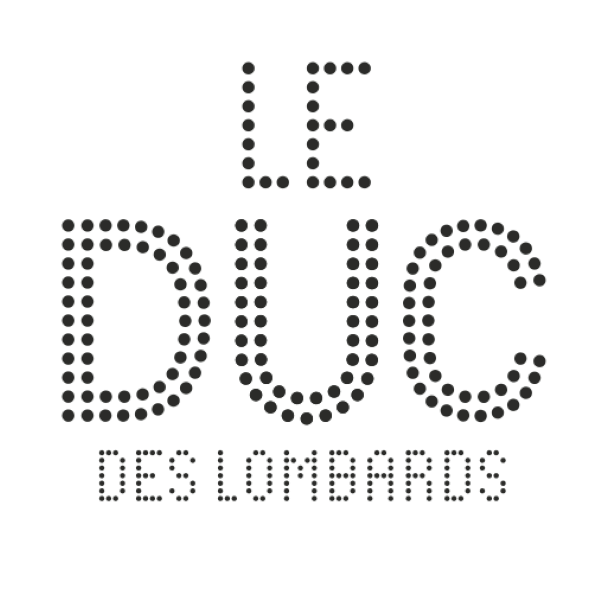 1. Le Duc des Lombards
42 Rue des Lombards, 75001 Paris, France
Le Duc des Lombards is one of the most popular jazz clubs in the city that calls itself "the jazz capital of the world". The club is on the trendy Rue des Lombards, a small street halfway between Place du Châtelet and the Pompidou shopping center. Although easy to miss, the street is best known for hosting three of the main French jazz clubs: Le Baiser Salé, the Sunset/Sunside, and of course, Le Duc des Lombards.
American jazz pianist Bobby Few was the first Stateside pianist to play the venue, back when it was called 'Bar de l'Etoile'. Few then listed five commandments for what makes a good jazz club, which the club has adopted as its cornerstone principles.
These were the following: a good piano ('le Duc' does have an excellent piano), an open-minded owner, a sharp audience, proximity to people (the club has an alluring intimacy), and a place where musicians can go after a show to relax or improvise.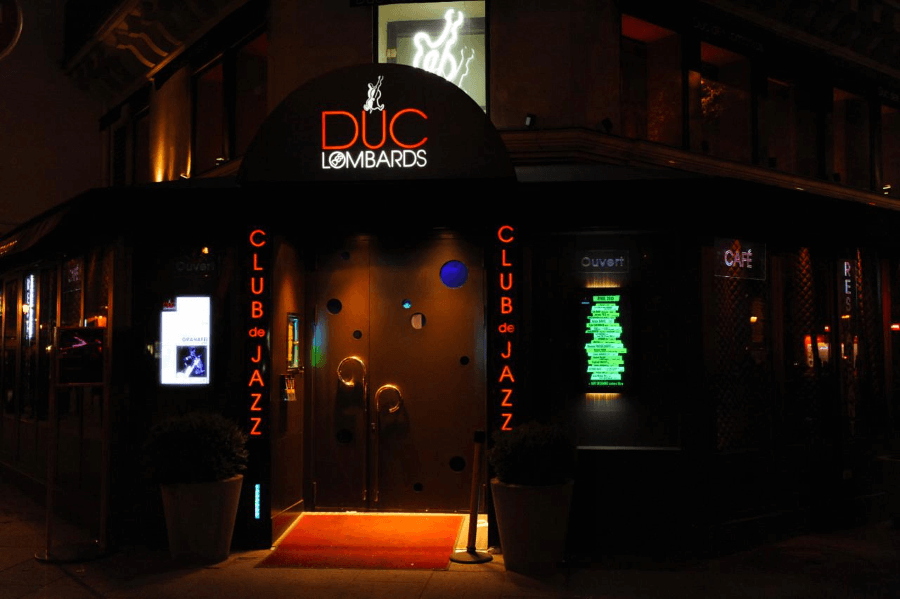 The club is best known for its piano, its frequency of shows (approximately 300 per year) with twice-per-evening shows at 7.30 pm and 10 pm Monday-Saturday, and its free late-night jam sessions from 11.30 pm.
At its best, the club combines performances by the likes of established musicians such as Jazz trumpeter Erik Truffaz and singer Melody Gardot, with up-and-coming jazz musicians.
Le Duc des Lombards offers a sleek modern design with excellent acoustics, classy lighting with excellent food available until 11 pm in the on-site restaurant.
---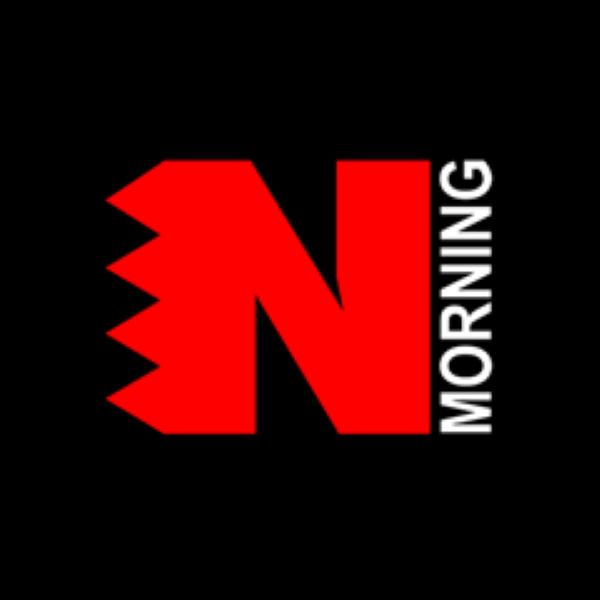 2. New Morning
7/9 R. des Petites Écuries, 75010 Paris, France
Mainly a jazz venue, New Morning also showcases live music from across all genres. The club also runs a successful online radio station that streams soundchecks, jazz sessions, stories, interviews, and DJ sets.
Art Blakey and the Jazz Messengers delivered the first-ever performance at New Morning in 1981. The venue then became a favorite for jazz legends reaching the end of their career. Famous artists to have played at the venue include jazz poet Gil Scott Heron, trumpeter and violinist Chet Baker, pianist George Russell, bandleader Dizzy Gillespie, and Cuban-American trumpeter, pianist, and composer Arturo Sandoval.
The legendary Bob Dylan has also played a show there; so too have Jean-Jacques Goldman and the late Prince who declared New Morning his favorite place in Paris. After first playing with his father in 1986 and 1987, Prince returned to the New Morning in 2010, playing a mammoth four-hour set and ending with a version of Purple Rain which replaced the title words with 'New Morning'.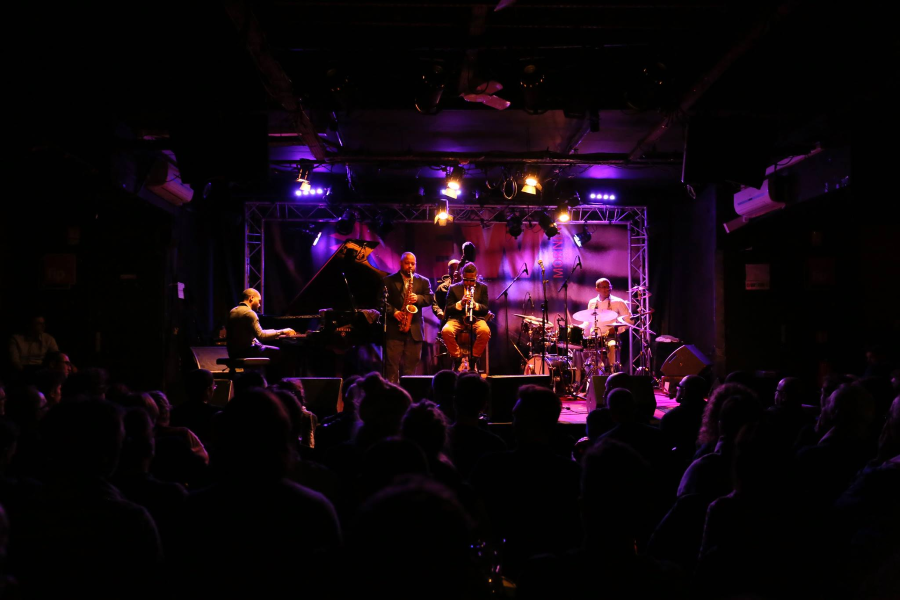 The hole-in-the-wall venue lies in Paris' République district, on rue des Petites Écuries. The room itself is cold and unassuming, with a capacity of 500. However, the room and stage are so intimate, the crowd and performing act look as though they are all moving in tandem.
The club was founded by Egyptian journalist Eglal Farhi. Originally a club in Geneva, Switzerland, Farhi was asked to take the concept of New Morning to Paris. In April 1981, on the eve of her sixtieth birthday, the venue was opened. She would become the muse for many a jazz artist until her death in 2019 at the age of 97.
Despite its plain interior and modest exterior appearance, the New Morning remains a favored club for its stand-out impromptu jazz sessions.
---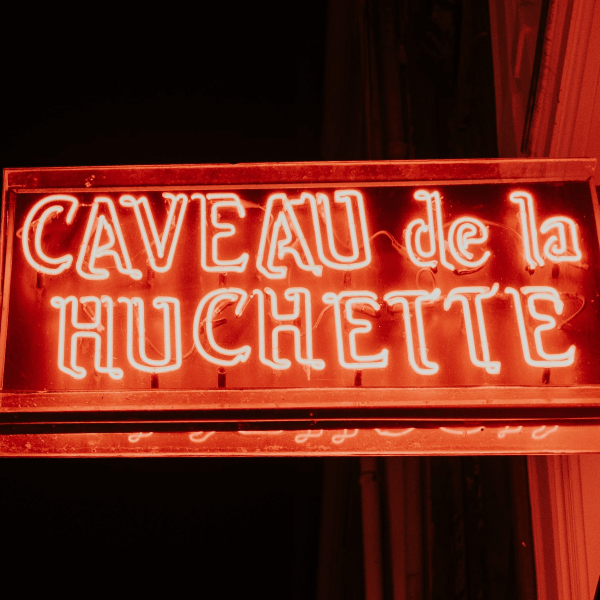 3. Le Caveau de la Huchette
5 Rue de la Huchette, 75005 Paris, France
The site of 5 rue de la Huchette, in Paris' Latin Quarter, has a fascinating history that pre-dates even the legendary concerts held within its walls.
The site was the original meeting place for Rose-Croix and the Templars, which led to the formation of a secret Freemasonic lodge on the site. The venue also has a deep underground court, prison, and execution rooms. During the French Revolution, the site was used as a torture chamber.
After its opening in 1949, La Caveau was one of the first places in Paris to play jazz music. The historic subterranean site has since been graced with performances by Memphis Slim, Finn Ziegler, Bill Coleman, Al Copley, Sidney Bechet, and Sacha Distel, among many many others.
You may also recognize Le Caveau's four walls from the big screen. The jazz club has been featured in many films including La La Land (2016) and Les Tricheurs (1958), The First Time de Claude Berri (1976), and Un Bonheur N'arrive Jamais Seul (2012).
Count Basie, Claude Bolling, Lionel Hampton, and Art Blakey are all more famous names that have stepped down into La Caveau to hear jazz bouncing off walls that hold many a tale.
Nowadays, you can enjoy residencies by Nirek Mokar & His Boogie Messengers, Dany Doriz, and Michel Pastre Fathers & Sons, plus the Megaswing and Blues Monday events.
---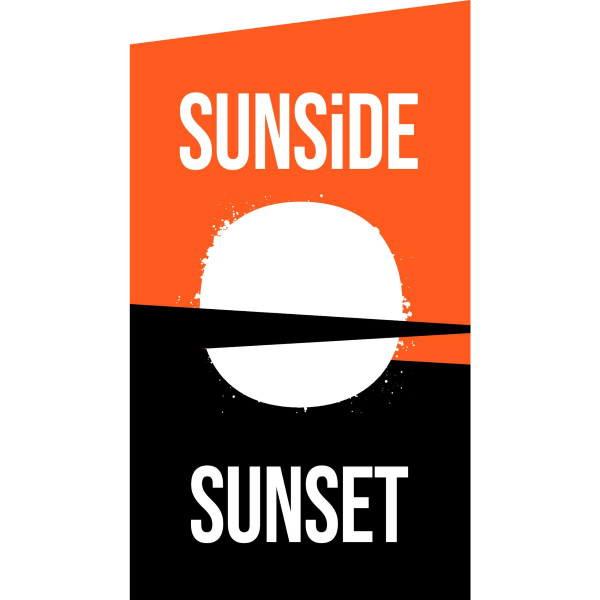 4. Sunset/Sunside
60 Rue des Lombards, 75001 Paris, France
The first of three groundbreaking jazz clubs on Rue des Lombards, Sunset/Sunside is a double venue with diverse sets played at the basement bar 'Sunset' and the ground-floor bar 'Sunside'.
The Sunset began in May 1983 at the behest of musicians who would visit the trendy American bar which occupied the building. The venue The Sunset quickly became a right of passage for any American jazz musicians on tour in Europe. One evening, Miles Davis and Herbie Hancock stepped into the club and remarked on how friendly and generous the place seemed. Led by different musical programmers in its time, the club has always afforded diversity.
In the second half of the 80s, the club's direction was steered more toward classical jazz. Miles Davis' collaborators Lee Konitz, Kendrick Lamar and Solange songwriters Steve Lacy and Benny Golson, founding members of The Jazztet with Art Farmer.
In October 2001, the Sunside opened its doors, replacing the upstairs restaurant. Nowadays, the Sunset is home to eclectic electric jazz and world fusions, whilst the upstairs Sunside is devoted to acoustic jazz. Both venues run gigs every night, seven days a week, as should one of the best jazz clubs in Paris.
Regulars still wax with enthusiasm about the time Wynton Marsalis popped in and jammed until the early hours. Long-term visitors will also remember appearances by Kenny Barron, Terry Callier, and Kurt Elling. They have also hosted festivals such as the American Jazz Festival, A Festival of Vocal Jazz, and JVC International Jazz festival.
Every Sunday the venue hosts its well-loved Jazz & Goûter (Jazz & Snack) afternoons, with themes ranging from Frozen to Walt Disney and Billie Holiday. The event is for little ones aged from 2-3 years old. For the adults, they have regular Jam Sessions with Laurent Courthaliac with nights devoted to Chuck Berry, Chet Baker, Thelonious Monk, and Nat King Cole among others.
---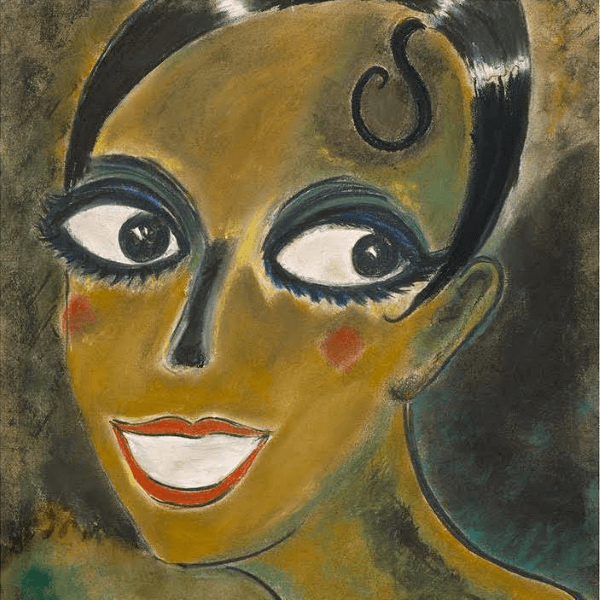 5. Bal Blomet
33 Rue Blomet, 75015 Paris, France
Le Bal Blomet is a historic club in Montparnasse on the capital's Left Bank, having been serving up cabaret and live jazz music in the city since the 1920s.
The origins of the jazz bar hold a unique story. Politician Jean Rézard de Wouves formed the cabaret on rue Blomet to hold the attention of attendees at his political meetings, where he would sit at the piano and play songs harking back to his Caribbean heritage.
In the century since, the venue has been visited by Joséphine Baker, Henry Miller, Francis Scott Fitzgerald, Jean Cocteau, and Ernest Hemingway. The club also features in the autobiography of Simone de Beauvoir. The site has also been featured in many movies, notably Jean Grémillon's La Petite Lise (1930) and 1954's Touchez pas au grisbi, starring Jeanne Moreau.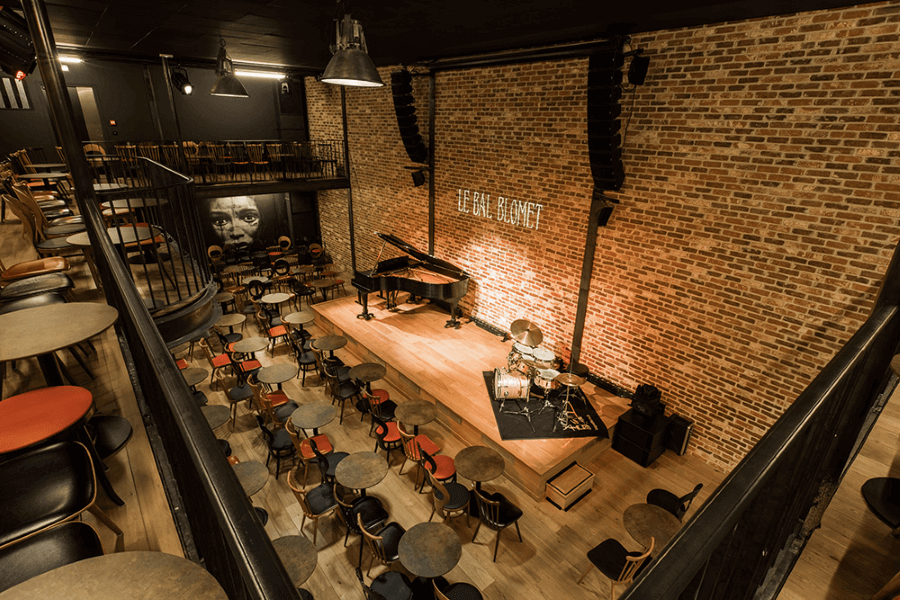 Having operated since 1924, the Bal Blomet has the accolade of being Europe's oldest live jazz music venue still in operation. The diverse programming makes the club completely different from any other jazz venue around.
Recently, one week alone saw the club hold a concert without borders in tribute to Ukraine, a Paris-New York Great American Songbook, and a 1001 Nights of Jazz evening, celebrating women of jazz music.
Other recent acts gracing the stage of the Bal Blomet include Nine-time Grammy-nominated Tierney Sutton and The Great Fred Hersch Trio.
---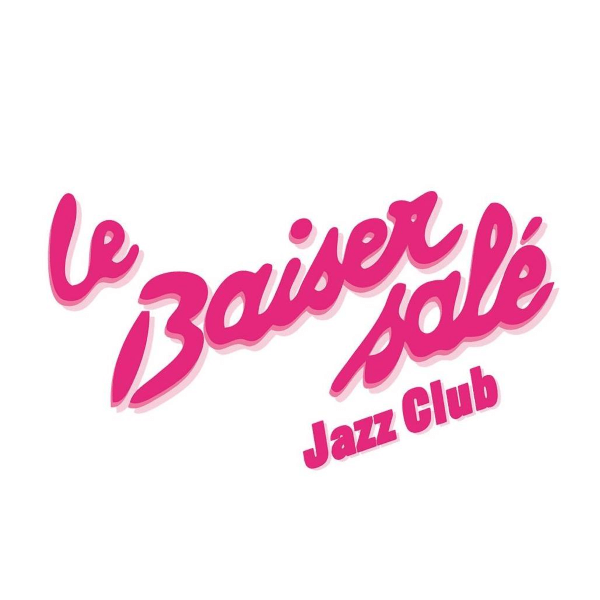 6. Le Baiser Salé
58 Rue des Lombards, 75001 Paris, France
Le Baiser Salé is one of the three main Parisian jazz clubs that occupy the famous rue des Lombards in the city's historic Les Halles district. Over the years, the venue has seen performances from the likes of Sylvain Luc, Etienne Mbappé, and Nguyen Le.
The club is incredibly popular with locals and tourists. As well as the benefit of its prime location in Paris' jazz hub, Le Baiser Salé (or "The Salty Kiss") is known for specializing in fostering new jazz talent in the city. Like all true jazz bars, the venue has a license to serve alcohol and jazz until 6 am.
The club was originally set up by three West Indian brothers with the intention of providing a place where people could relax with a drink and enjoy live jazz. This very simple spirit remains to the modern day in the form of open mic nights and concerts which go beyond the boundaries of traditional jazz.
What's more, the club's unique horseshoe-shaped bar allows for a better opportunity to mingle with fellow concertgoers.
---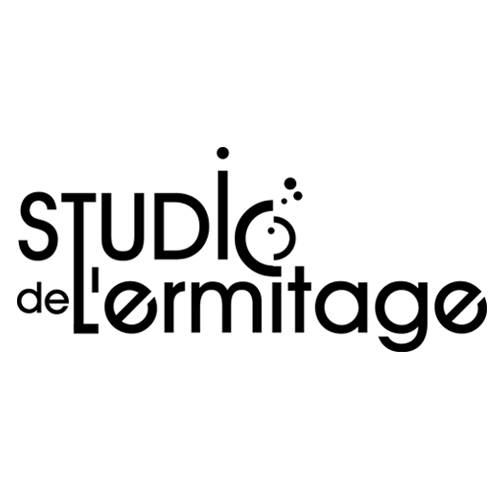 7. Studio de l'Ermitage
8 Rue de l'Ermitage, 75020 Paris, France
The Studio de l'Ermitage is a jazz and world music concert hall located on a hill in a former biscuit factory in Ménilmontant. The 200 m² x 100 m² building in Paris' trendy 20th arrondissement holds regular weekly concerts alongside theatre performances and film screenings.
The site is charming, with a large concert hall floor space, a petite mezzanine, and a bar. From here, ticket holders can watch eclectic concerts such as the 11-piece Colombian orchestra Cumbia Ya!, brass band Grizz-Li and Moroccan short-necked lute player Driss El Maloumi.
With most jazz-loving tourists flocking to rue des Lombards, it is easy for clubs such as the Studio to be overlooked. However, with a consistent bill of top-class musicians in a beautifully rustic setting, word has spread beyond the district of Belleville.
The club is open until 1 am on weekdays and 2 am on weekends.
---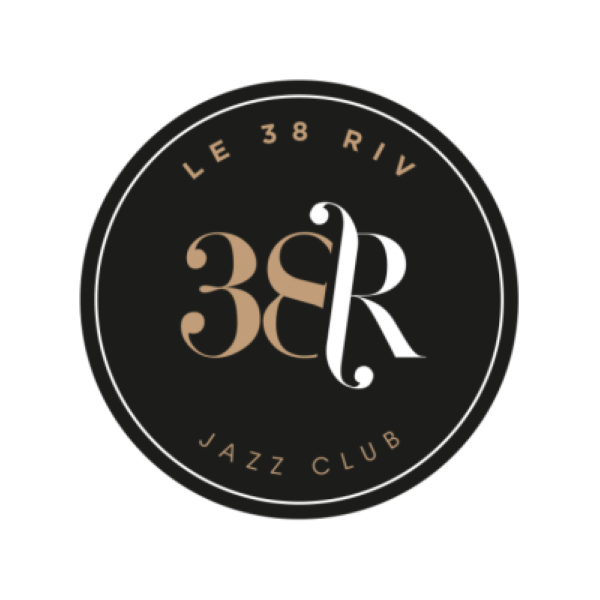 8. 38Riv Jazz Club
38 Rue de Rivoli, 75004 Paris, France
In the bowels of Paris' affluently hip Le Marais neighborhood is the 38 Riv' Jazz Club. The venue is loved for its regular jazz concerts (including Swing, BeBop, Modern, Manouche, and Métis sessions), impromptu mixed-genre events, and gigs celebrating different musical cultures, such as Baroque and Brazil's Bossa Nova.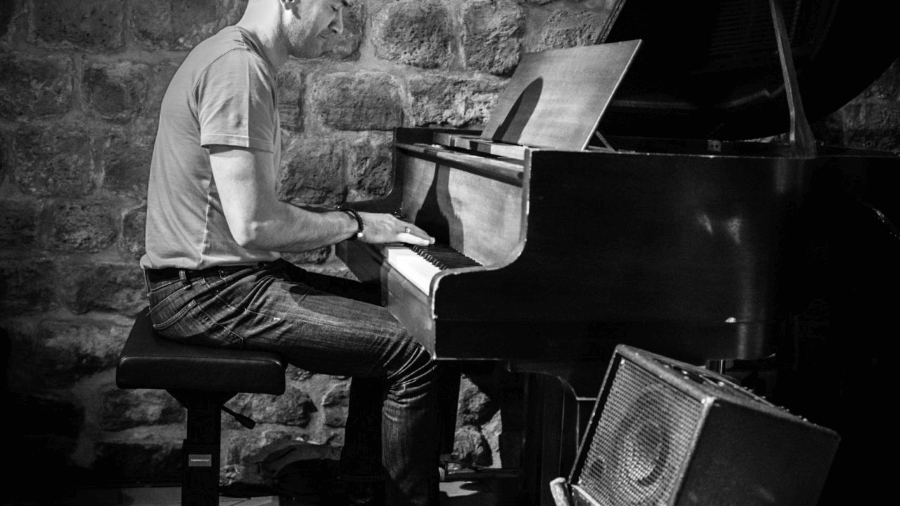 Located in a vaulted underground cellar, with exposed brickwork and stellar acoustics, people have been dancing the hard bop at the 38 Riv' for decades. Located just a stone's throw from Notre Dame, there is a really homely authentic feel to the venue. The medieval-like setting has two adjoining rooms: one for music and one for the bar.
On Friday and Saturday evenings, the club hosts a late jam which starts at midnight and swings through till the early hours of 4 am.
---
Best Jazz Clubs in Paris List
Le Duc des Lombards – 42 Rue des Lombards, 75001 Paris, France
New Morning – 7/9 R. des Petites Écuries, 75010 Paris, France
Le Caveau de la Huchette – 5 Rue de la Huchette, 75005 Paris, France
Sunset/Sunside – 60 Rue des Lombards, 75001 Paris, France
Bal Blomet – 33 Rue Blomet, 75015 Paris, France
Le Baiser Salé – 58 Rue des Lombards, 75001 Paris, France
Studio de l'Ermitage – 8 Rue de l'Ermitage, 75020 Paris, France
38Riv Jazz Club – 38 Rue de Rivoli, 75004 Paris, France
Discover the best jazz clubs in New York, Chicago, Copenhagen, Stockholm, and London. Or just enjoy France with the current Best Jazz Clubs in Paris.
---