Here we celebrate the virtuosity, innovation and (sometimes frustrating) brilliance of jazz pianists. Throughout over a century of the genre, the piano has been a canvas for former child prodigies, creative geniuses and unconventional boundary pushers.
There have been so many incredible jazz pianists who have left an enduring mark on the genre over the years. Therefore, it is very difficult to leave out masters of the craft such as Bill Evans, Bud Powell, Fats Waller, Oscar Peterson, Dave Brubeck, Chick Corea, plus countless others.
One, then, must resort to personal preference. It is with this that we present 10 of the very best jazz pianists to have graced the ivories.
Jelly Roll Morton (1890-1941)
Jelly Roll Morton, born Ferdinand Joseph LaMothe, played a significant role in the early development of jazz music. Jolly Roll had a unique ability to combine ragtime, blues and early jazz elements. He was also a master of the 'stride' piano style.
Morton was jazz's first arranger, with 1915's Jelly Roll Blues one of the first-ever jazz compositions. However, for all of his greatness, his claim to have invented the jazz genre was merely one of his characteristic elaborations. Add that to the list of his other wild claims.
However, his haughtiness has long since been overlooked, and his recordings now cement him as the self-proclaimed Jazz King of New Orleans.
Recommended Album: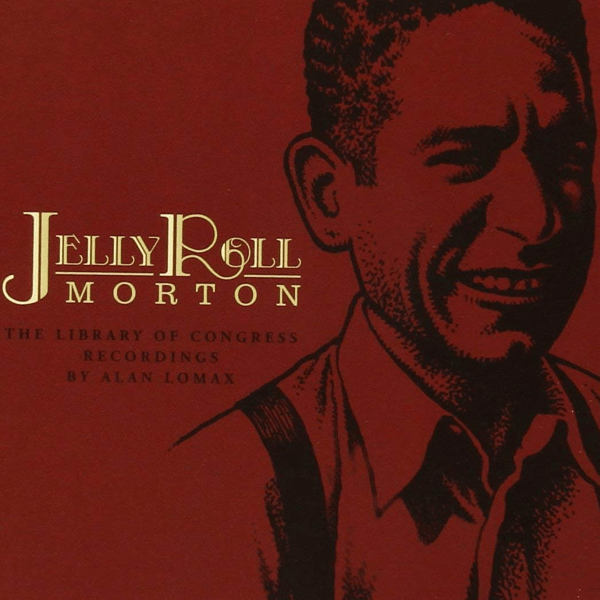 The Complete Library of Congress Recordings
Rounder Records, 2005
Jelly Roll Morton: piano (more here)
---
Count Basie (1904-1984)
How many jazz pianists have the honour of a Presidential Medal of Freedom and a slot on the Hollywood Walk of Fame, plus a stamp and an asteroid in their name? Count Basie was a true genius who transformed the Big Band sound forever.
For all of his collaborations with Billie Holliday, Frank Sinatra and Benny Goodman, Basie's best legacy lies in his work with his Count Basie Orchestra, who performed for almost fifty years. The King of Swing was a natural bandleader, a role he continued until just one month before his death.
Not only was he modest and fun-loving (not a common occurrence for a jazz legend), he knew how good he was and used his talents to try and make the world dance.
Count also knew when to pause for dramatic effect. As his band member once quipped, "Count don't do nothin'. But it sure sounds good."
Recommended Album: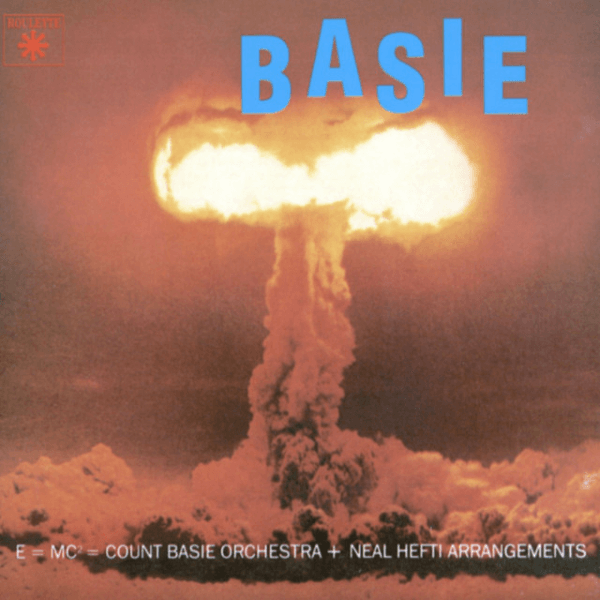 The Atomic Mr. Basie
Roulette, 1958
Count Basie: piano; Wendell Culley, Snooky Young, Thad Jones, Joe Newman: trumpet; Henry Coker, Al Grey, Benny Powell: trombone; Marshal Royal, Frank Wess, Eddie "Lockjaw" Davis, Frank Foster, Charles Fowlkes: reeds; Eddie Jones: bass; Freddie Green: guitar; Sonny Payne: drums; Joe Williams: vocals
---
Art Tatum (1909-1956)
Less than 60 years after his death, Art Tatum remains one of the most revered pianists in the history of jazz.
Tatum's technique on the piano was unparalleled. He had incredible finger dexterity and agility, with the ability to play in several styles at once (see "Too Marvelous for Words") and two keys ("Lonesome Graveyard Blues")
Some jazz legends hammer the piano but Tatum's touch on the keys was as soft as a feather. His early 1930s recordings set the scene for the following few decades in jazz, which have his feather-like fingerprints all over them.
His debut record was called Piano Starts Here. Maybe he already knew.
Recommended Album: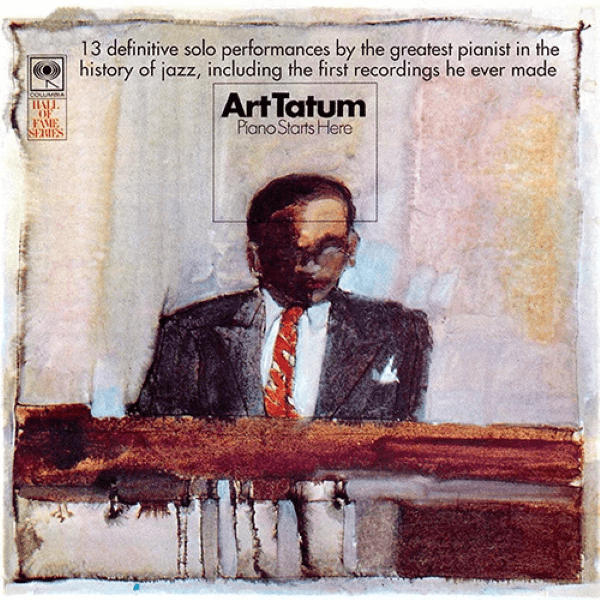 Piano Starts Here
Columbia, 1968 [recorded in 1933 and 1949]
Art Tatum: piano
---
Mary Lou Williams (1910-1981)
Mary Lou Williams was a highly skilled pianist with exceptional technical prowess. Williams made significant contributions to the development of jazz music over several decades. In over 100 albums, the former child prodigy combined traditional jazz elements with modern jazz influences; also incorporating blues, modal, bebop, swing and a huge range of styles.
Her masterpiece Zodiac Signs – incredibly – sounds as fresh as it did back in 1945. As does her visionary avant-garde gospel classic Black Christ of the Andes.
Even for a child prodigy who was known as "The Little Piano Girl", who had perfect pitch at the age of two, she surpassed her potential to be a teacher to the greats. Former students include Charlie Parker, Miles Davis, Thelonious Monk, Bud Powell and Dizzy Gillespie.
Recommended Album: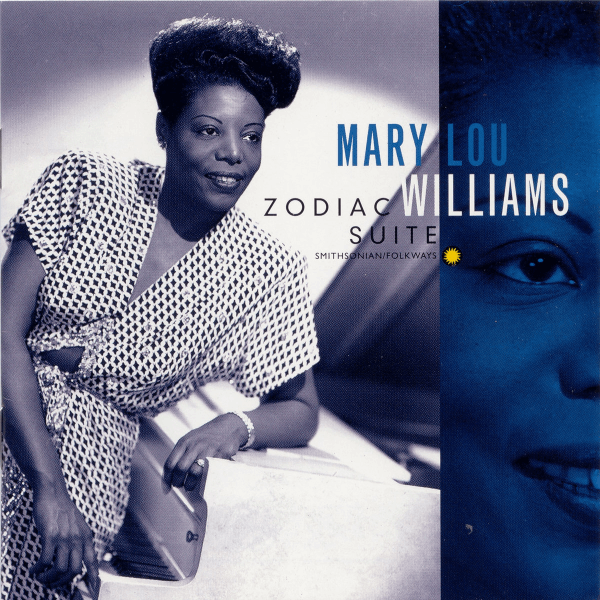 Zodiac Suite
Asch Records, 1945 (Smithsonian/Folkways, 1995)
Mary Lou Williams: piano
---
Thelonious Monk (1917-1982)
Thelonious Monk was way ahead of his time, creating unconventional chord voicings and harmonic progressions never seen in jazz before. Monk also knew what to do in between the sounds with his mastery of space and silences, strategically using rests and pauses to create tension and anticipation.
Despite his propensity for unconventional melodies, Monk was a compelling rhythm musician with a master's understanding of musical structure. He was also obsessed with his craft, with legendary sessions that produced complex jazz numbers such as "Trinkle, Tinkle".
Not to mention the fact he did it in his trademark look of hat and sunglasses.
Monk was also an icon away from music. During his lifetime, he was blessed with a Time magazine cover and, posthumously, both a Pulitzer Prize and Grammy Lifetime Achievement Award.
Recommended Album: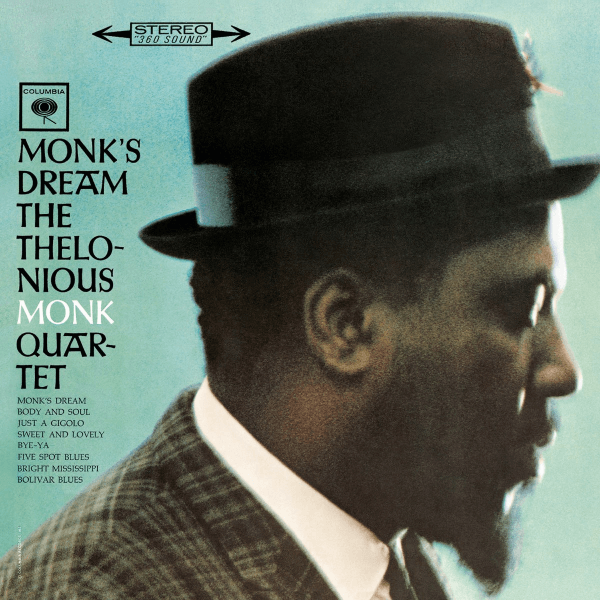 Monk's Dream
Columbia, 1963
Thelonious Monk: piano; Charlie Rouse: tenor saxophone; John Ore: bass; Frankie Dunlop: drums
---
Alice Coltrane (1937-2007)
Alice Coltrane's piano playing had an ethereal, deeply spiritual and meditative quality. Despite her spiritual affiliations (which saw her release several Hinduism devotion albums) she managed to combine traditional Western jazz with Indian classical music, Middle Eastern music and African Indian blues.
Check out the staggering piano work on Ptah, the El Daoud's "Turiya & Ramakrishna", "Jaya Jaya Rama"from the stunning Huntingdon Ashram Monastery and A Monastic Trio's "Altruvista".
Alice is perhaps best known for her harp and organ playing, but she was a fierce and highly-skilled piano player whose piano compositions remain hugely overlooked.
Recommended Album: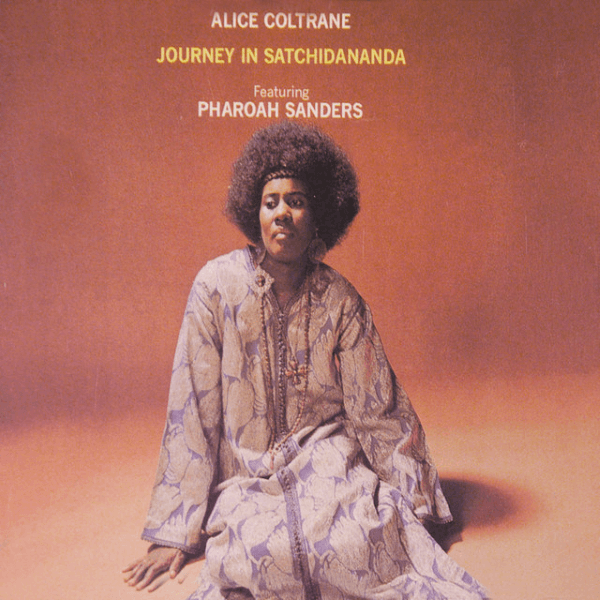 Journey in Satchidananda
Impulse!, 1971
Alice Coltrane : piano, harp; Pharoah Sanders: soprano saxophone, percussion; Cecil McBee: double bass; Rashied Ali: drums; Tulsi: tanpura; Majid Shabazz: bells, tambourine; Charlie Haden: bass; Vishnu Wood: oud
---
McCoy Tyner (1938-2020)
This is an inclusion for the technical jazz musicians out there.
McCoy Tyner completely transformed the pentatonic scale in a way not seen before, transforming jazz by using the minor pentatonic scale over more dominant, conventional chords. This is best seen in "Blues on the Corner" from The Real McCoy, Tyner's love letter to jazz.
Tyner's famed left hand helped produce his widely-imitated signature playing style, adding rhythmic thrust whilst stabbing the keys in staccato with his right. He was also a master at creating harmonic tension and release, using this for great effect on John Coltrane's "Greensleeves" (from Africa/Brass) and "Impressions".
His playing on John Coltrane's My Favourite Things influenced many from Jimi Hendrix to Steve Reich, The Grateful Dead and The Doors.
Recommended Album: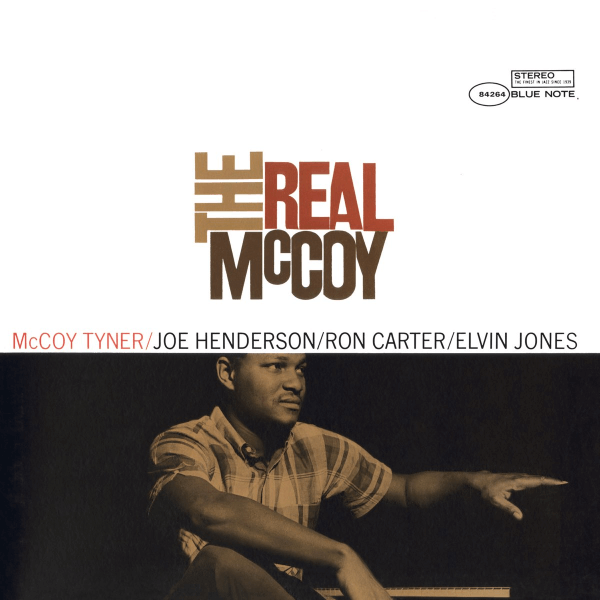 The Real McCoy
Blue Note, 1967
McCoy Tyner: piano; Joe Henderson: tenor saxophone; Ron Carter: bass; Elvin Jones: drums
---
Keith Jarrett (1945)
A true jazz musician knows all about improvisation and spontaneity. Keith Jarrett's groundbreaking 1972 album Facing You set the tone for a new modern era of jazz improvisation, creating music with a new style of linear playing based on classical music.
Keith's discography is emotive, laced with intimacy and vulnerability. His legendary live album The Köln Concert is still to this day the best-selling piano album in history. The performance shows best Jarrett's wide emotional range, blessed with spontaneous and inventive melodic lines, harmonies and rhythms.
If his epic solo material isn't enough, he has also appeared on many legendary Miles Davis albums; collaborating also with Chet Baker and, of course, The Jazz Messengers, plus many others.
Nobody does solo piano shows quite like Keith Jarrett, who would improvise entire live concerts with ease.
Recommended Album: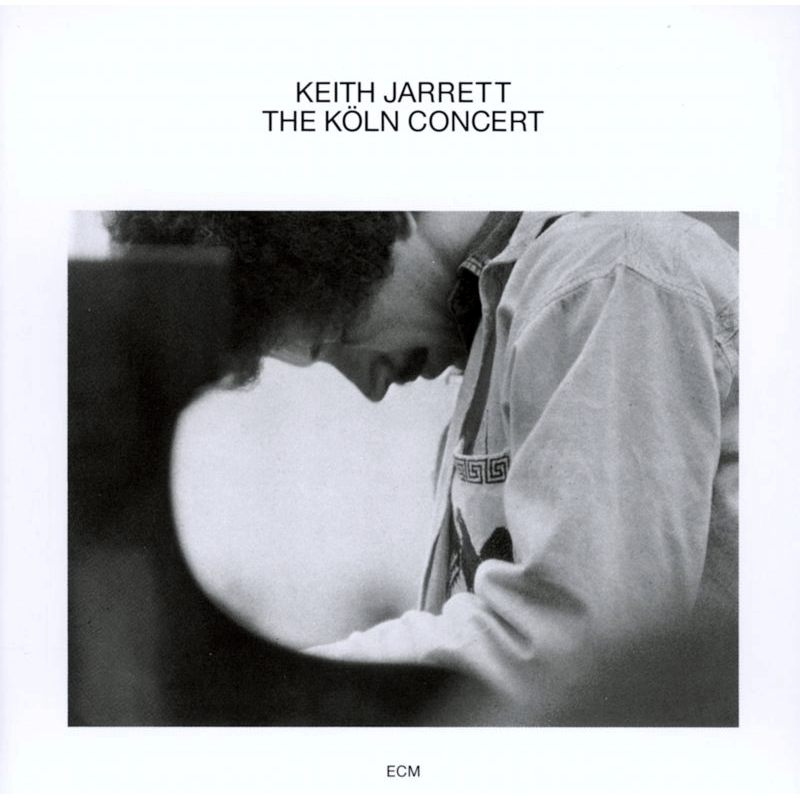 The Köln Concert
ECM, 1975
Keith Jarrett: piano
---
Cecil Taylor (1956-2018)
Cecil Taylor, an early pioneer of free jazz, was a prolific composer of complex and abstract avant-garde music, releasing many albums viewed as free jazz classics.
Unusually, he originally studied classical music at the New England Conservatory, which certainly helped with his densely-layered harmonies. His unconventional structures and expansive range of sound, combined with his furious playing (even using his fists and elbows on the keys) truly set him apart from any other jazz musician.
His live set at the 1974 Montreaux Jazz Festival (released as the live album Silent Tongues) shows the best of his staggering genius. As does Dark to Themselves, his explosive career-defining set at the Ljubljana Jazz Festival.
His best-recorded work is the 1966 album Unit Structures, a complex, intense and unstoppable tour de force, which sums up Taylor's enduring legacy.
Recommended Album: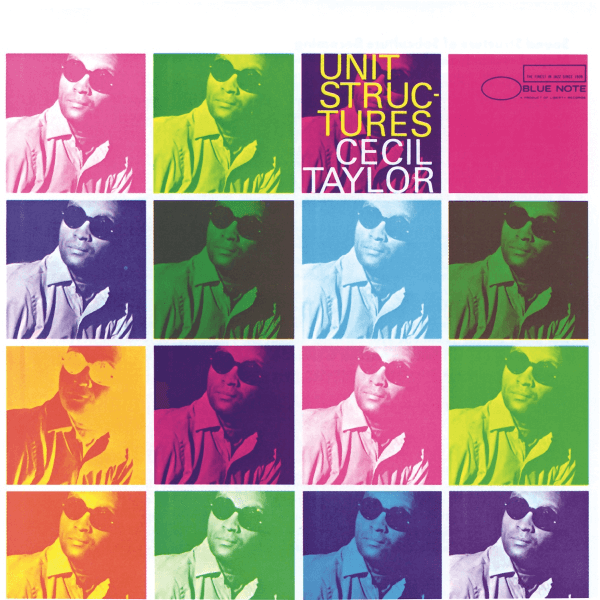 Unit Structures
Blue Note, 1966
Cecil Taylor: piano, bells; Eddie Gale: trumpet; Jimmy Lyons: alto saxophone; Ken McIntyre: alto saxophone, oboe, bass clarinet; Henry Grimes, Alan Silva: double bass; Andrew Cyrille: drums
---
Herbie Hancock (1968)
Truly a modern-day jazz gem, Herbie Hancock has collaborated with everybody from Miles Davis and Joni Mitchell to Kendrick Lamar and Kamasi Washington. Known for his exceptional technical skills as a pianist, he possesses remarkable dexterity and speed, with the ability to master complex harmonies.
Hancock is also able to innovate. A member of Miles Davis's Second Great Quintet in the 60s, he explored modal jazz and post-bop in this period and moving on to jazz fusion in the 70s, which led to his seminal album Head Hunters. Over the decades, Hancock then moved on to jazz-funk, acid-jazz, pop and disco.
A master of modern jazz piano. His impressive list of achievements includes fourteen Grammy Awards and an Oscar.
Recommended Album: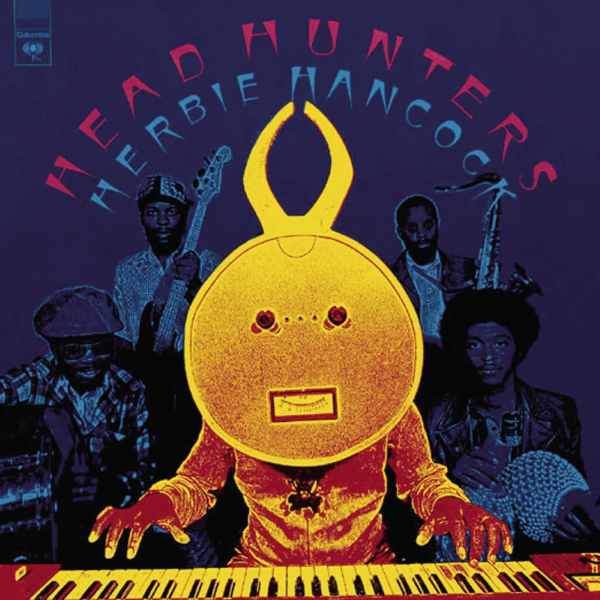 Head Hunters
Columbia Records, 1973
Herbie Hancock: Fender Rhodes, clavinet, ARP Odyssey synthesizer, ARP Soloist; Bennie Maupin: tenor saxophone, soprano saxophone, saxello, bass clarinet, alto flute; Paul Jackson: bass guitar, marímbula; Harvey Mason: drums; Bill Summers: agogô, balafon, beer bottle, cabasa, congas, gankogui, hindewhu, log drum, shekere, surdo, tambourine.
Discover next: The Best Herbie Hancock Albums
---