Ritual Dances is an album by drummer and composer Stefan Pasborg, based on the works of Igor Stravinsky. The pieces are performed by two large ensembles: the UMO Helsinki Jazz Orchestra and Blood Sweat Drum+Bass, and are augmented by a number of impressive guests. It was released on February 11, 2022, by Sunnyside Records.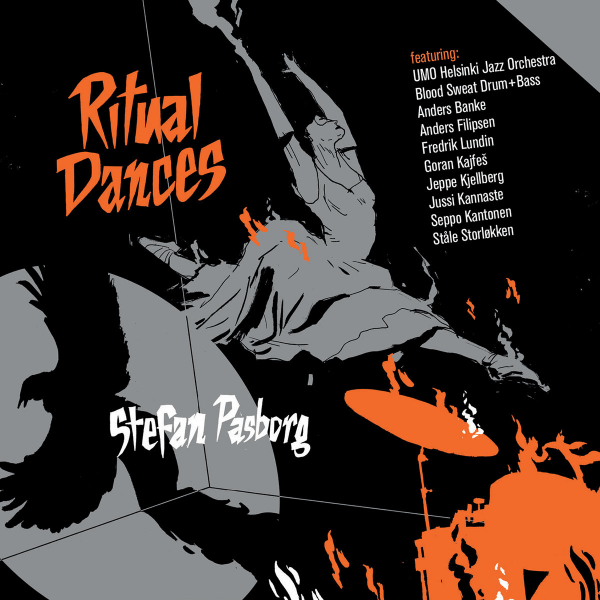 Stefan Pasborg
Ritual Dances
(Sunnyside Records)
Regarding this new release, Sunnyside Records states, "Stefan Pasborg's reinvention of Igor Stravinsky's iconic works from The Rite of Spring and The Firebird are as brilliant as they are invigorating. Ritual Dances doesn't rewrite Stravinsky, so much as bring his work into the 21st century in a bombastic style."
In this short statement, we have all the needed keywords to grasp this excellent release:
Iconic works: Stravinsky wrote the music for the two ballets, The Rite of Spring and The Firebird, which, along with Petruska, allowed him to achieve international fame and became some of the major pieces of the 20th Century.
Reinvention: Stefan Pasborg has not retread old ground but has instead reinvented and restructured the work to fit into the 21st century while keeping a Big Band mindset.
Bombastic style: If at its first representation in 1913, The Rite of Spring provoked a vociferous reaction in the theatre, Ritual Dance will certainly do the same in 2022, this time not of hostility but in search of room to dance.
Stravinsky explored harmonies and rhythms through his works, which certainly explains why Stefan Pasborg was profoundly seduced by Stravinsky's ballets. Therefore, Pasborg's intention to reinvent those pieces makes sense—and even more so by inviting all the selected guests, as well as the UMO Helsinki Jazz Orchestra, and the Blood Sweat Drum+Bass ensemble. That's how big his ambition was!
The result is clearly a success: a mixture of Ibrahim Electric, Igor Stravinsky, and Big Band, in a galactic, bombastic album with plenty of groove and pleasure, packaged in an iconic piece of music.
---
Ritual Dances – Info
Tracklisting
Spring Round Dance (Live); 2. Sacrificial Dance; 3. Ritual Dance; 4. Adoration of the Earth; 5. Dances of the Young Girls (Studio); 6. Introduction; 7. Princess' Game; 8. Infernal Dance; 9. Tableau; 10. Spring Round Dance (Studio); 11. Dances of the Young Girls (Live)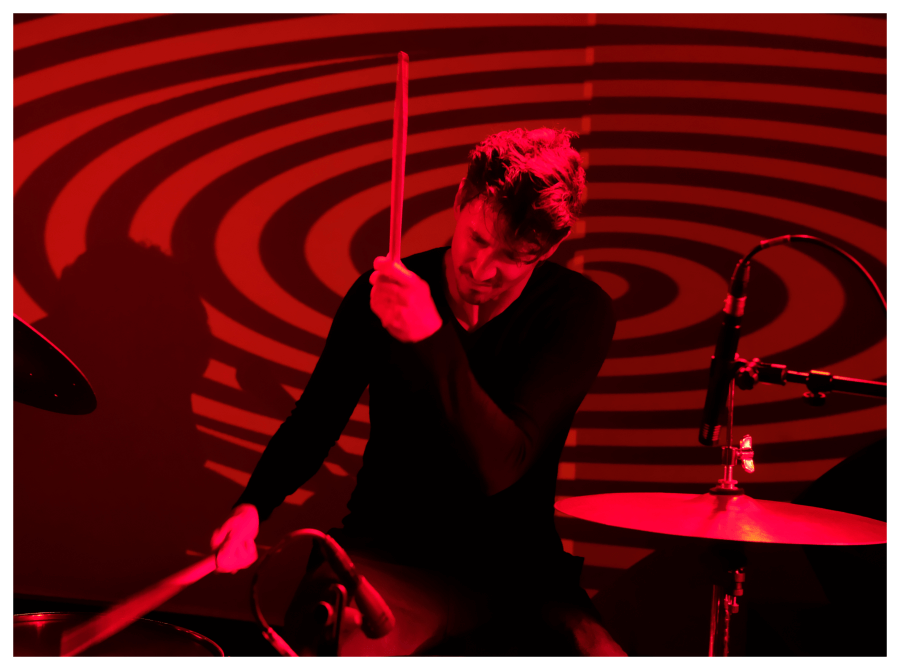 Stefan Pasborg: drums; Anders Banke: tenor sax, clarinet; Anders Filipsen: keyboards (tracks 2-10); Fredrik Lundin: tenor sax (tracks 3, 4, 10); Goran Kajfes: trumpet (track 6); Jeppe Kjellberg: guitar (tracks 2, 3, 5, 7, 8, 9, 10); Jeppe Tuxen: Hammond B3 organ (tracks 6, 8); Jussi Kannaste: tenor sax (tracks 1, 11); Mikael Myrskog: Moog bass (tracks 1, 7, 8, 11); Rune Harder Olesen: percussion (tracks 7, 10); Seppo Kantonen: keyboards (tracks 1, 11); Ståle Storløkken: Hammond B3 organ (track 5)
UMO Helsinki Jazz Orchestra (tracks 1 & 11):
Ville Vannemaa: conductor; Mikko Mäkinen: soprano, alto sax; Sampo Kasurinen: tenor sax, flute; Teemu Salminen: tenor sax, bass clarinet; Max Zenger: baritone sax, bass clarinet; Marko Portin: flute; Teemu Mattsson: trumpet; Timo Paasonen: trumpet; Tomi Nikku: trumpet; Tero Saarti: trumpet; Kasperi Sarikoski: trombone; Mikko Mustonen: trombone; Pekka Laukkanen: trombone; Mikael Långbacka: bass trombone; Aarne Riikonen: percussion
Blood Sweat Drum+Bass (tracks 2-10):
Jens Christian "Chappe" Jensen: conductor, saxophones (track 9); Michael Mølhede: trumpet, flugelhorn; Bent Hjort: trumpet, flugelhorn; Malte Pedersen: trumpet, flugelhorn; René Damsbak: trumpet, flugelhorn; Ole Visby: soprano sax, clarinet, bass clarinet; Julie Kjaer: alto sax, flute, alto flute; Jacob Rønne Danielsen: tenor saxophone, contrabass clarinet, clarinet; Nikolaj Schneider: tenor sax, clarinet; Harald Langåsdalen: baritone sax, clarinet; Jens Kristian Bang: trombone; Jonathan Bruun Meyer: trombone; Kirstine Kjaerulff Ravn: trombone; Jonathan Henneveld: bass trombone; Rasmus Svale Kjaergård Lund: tuba; Sisse Foged Hyllestad: bass; Magnus Lindgaard Jochumsen: percussion; Søren Lyngsø Knudsen: electronics
Ritual Dances was released on February 11, 2022 // Sunnyside Records // Part of our list Jazz February 2022
---