Father's Wing is an album by the Rob Mazurek Quartet, with Rob Mazurek on the piccolo trumpet, electronics, and bells, Kris Davis on the piano, Ingebrigt Håker Flaten on the double-bass, and Chad Taylor on the drums. The album was recorded on August 4, 2019, by Ken Christianson, at Pro Musica, in Chicago, Illinois, in the United States, and it was released on February 4, 2022, by Rogue Art.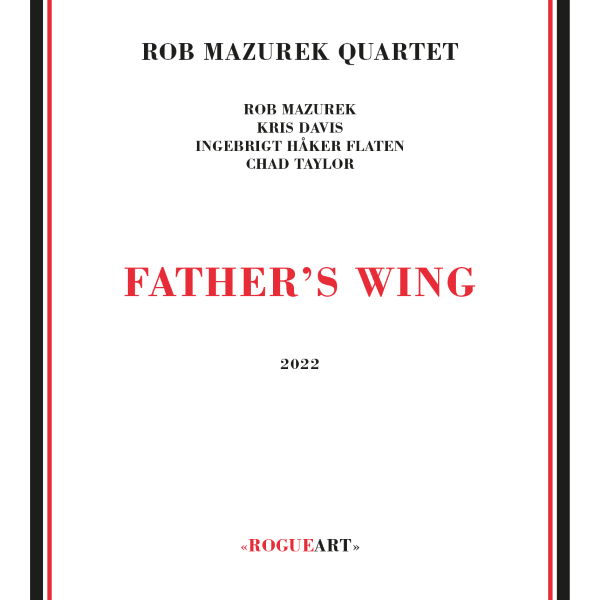 Rob Mazurek Quartet
Father's Wing
(Rogue Art)
Father's Wing is a tribute to Mazurek's late father. Through an hour of music dispersed amongst nine tracks, the quartet beautifully connects to the other side.
The album opens with a piece of spooky music that fully builds into an enchanting melody that illuminates its surroundings, but even this melody becomes spooky, with what sounds like glitches maybe serving as signs of connections with the other side.
The four musicians manage to contribute their individuality, and all the power of their instruments, to shape a unique sound that is strongly archaic and filled with a heaviness even as it is alight with sweetness and hope. The mixture of raw acoustics sounds with a touch of electronics is perfectly serving the album. It stirs the feeling of being at the border of two worlds, without knowing which one you are a part of.
The entire album is enigmatic and dark, like being cast into a shadow that fades in and out underneath a bright light. It evokes a comfortable environment that feels good to be in, and all these digressions remind us that the path between these two worlds is a thin one and that we should connect with and care for each other right now, in the present moment.
Strongly recommended.
Father's Wing – Info
Tracklisting
1. Crimson Wing (12:43); 2. Amber Wing (8:10); 3. Spooled (5:07); 4. Sun Ohm 3 (6:22); 5. From Here to There (6:11); 6. Sun Ohm 1 (5:46); 7. Signal Frame (1:07); 8. Father's Wing (6:24); 9. Ice Castles of Saturn (6:36)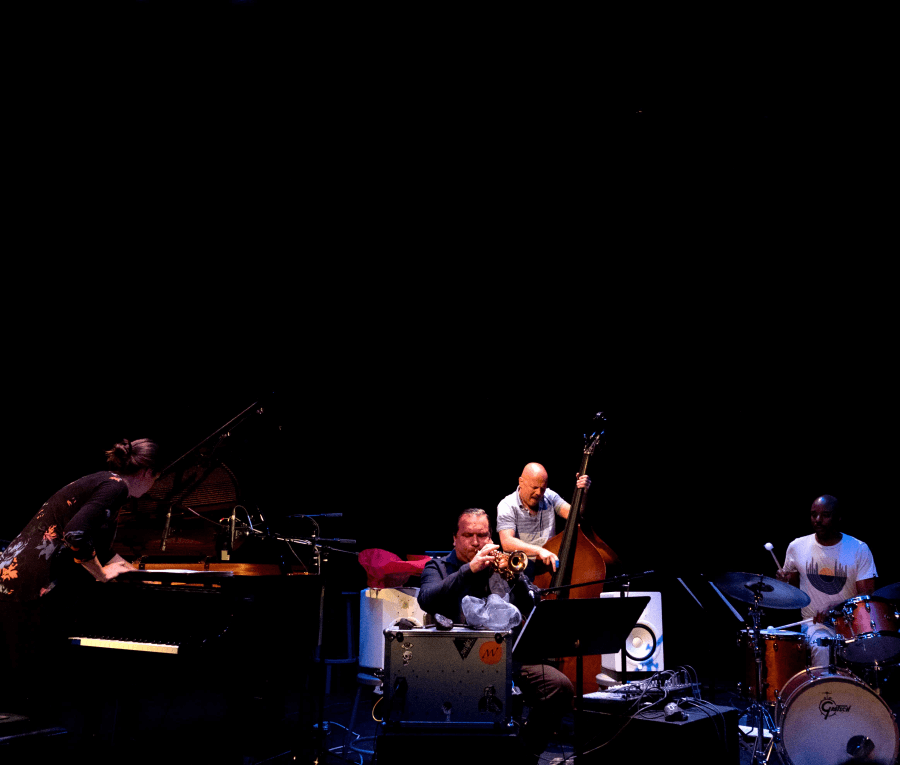 Kris Davis: piano; Rob Mazurek: piccolo trumpet, electronics, bells; Ingebrigt Håker Flaten: double bass; Chad Taylor: drums
Father's Wing was released on February 4, 2022 // Rogue Art CD ROG-0115 // Part of our selection Jazz February 2022
---