When Miles Davis began recording Birth of the Cool he was only twenty-one years old. Recorded in the sacred period between the post-hard bebop era and the 'cool jazz' movement, the album is a listening necessity. Yet, the record was actually recorded eight years before its timely release. Seen as a key piece of recorded music at the end of the 1940s, the seminal record actually had a massive influence on the period of jazz music that followed its release in 1957.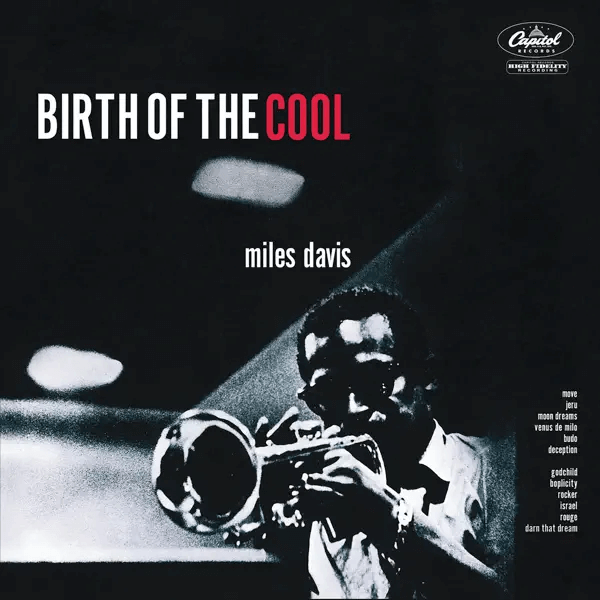 Miles Davis
Birth Of The Cool
(Capitol Records)
The album features nine musicians. For anybody that has followed Davis' career, it is important to understand why Davis plumped for such a line-up.
In the summer of 1947, Davis recruited eight other musicians to create his band. The group contained two saxophone players, four brass players, and a rhythm section. Baritone saxophonist Gerry Mulligan and arranger Gil Evans then spent the winter of 1947 working on the project. According to bystanders, the sessions were brutal and did not show Davis in a good light.
The winter that year was a devastating one. On 26th December a mesoscale storm descended upon New York City, devastating the city's transport options. People were stuck at home or in the city. For musicians, they could head to the city but they would be stuck there for hours. At this time, Davis was playing in Charlie Parker's Quintet–a dream job–having replaced Dizzy Gillespie. He had also started playing in the group Miles Davis All Stars.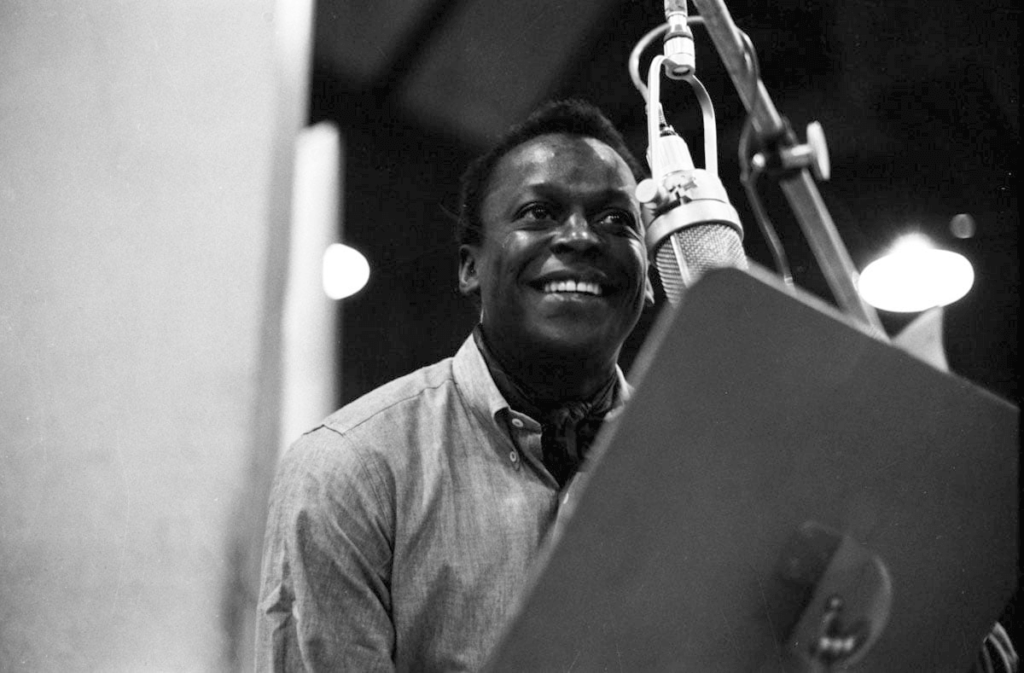 Although surrounded by incredibly talented artists, Davis was not a fan of the increasing effect hard drugs were having on their music. Even though Davis himself was a heavy user of hard drugs, he vowed to never let drugs come between him and the music. After long tolerating his fellow band members' penchant for alcohol and hard drugs, he kicked them out of the band despite not kicking cocaine himself until 1954. It is a hallmark of Davis' often duplicitous nature that he would not cease heroin and alcohol use until the 1980s.   
The Birth of the Cool project officially started in January 1949, with the group (newly signed to Capitol Records) officially playing together for the first time. The surroundings around the band's formation are generally unknown. However, it is generally surmised that the formation of such a talented group was a response to Davis' critics that Charlie Parker and Dizzy Gillespie were speedier players.
Davis disagreed with the critics and trusted himself to lead a merry crew of men, named as follows: George Russell, John Lewis, Lee Konitz, Kai Winding, Mike Zwerin, Al Haig, Max Roach, Gunther Schuller, and Al McKibbon, amongst a rotating cast of others. This line-up, which featured both black and white musicians, was controversial for some at the time, particularly musicians of color who felt jazz to be an expression of black art. The group congregated at arranger Gil Evans' apartment on 55th Street in Manhattan and fleshed out their sound.
Davis and his fellow players played that first session in January 1949, recording "Jeru", "Godchild", "Move", and "Budo". Unsurprisingly for those familiar with Davis, this initial session with his fellow players turned into drama, a theme that seemed to follow Davis around!
Nonetheless, the musical success of that first session led to a series of recordings between 1949 and 1950 that, unbeknownst at the time, would really help to steer jazz towards more improvised arrangements. These sessions were incredibly innovative and displayed unique music arrangements, which at the time were very unconventional.
In April 1949, the band recorded a second session, getting down "Venus de Milo", "Boplicity", "Israel", and "Rouge". Around this time the line-up started to change and become an ever-rotating list of musicians.
The third session took place the following year in March 1950, with "Rocker", "Deception", and "Moon Dreams" forming the third and final set of songs to make it onto the record.
---
By the end of the sessions, the band had made an album unique in many different ways. Even seventy years on, the album's influence remains. It features a nonet ensemble that was different from the traditional jazz big band format of the time. Davis still had the desire to retain the 'big band' sound though, albeit on a smaller scale, with instruments including the trumpet, trombone, French horn, tuba, alto saxophone, baritone saxophone, piano, bass, and drums. Despite the nine members, the group retained a core set of key performers, including Davis himself on trumpet, Lee Konitz on alto saxophone, Gerry Mulligan on baritone saxophone, and J.J. Johnson on trombone.
The nonet format allowed for a greater degree of subtlety and nuance in the arrangements, as well as more intricate and complex harmonies. Davis and his collaborators were interested in exploring new possibilities in jazz and moving away from the bombastic, frenetic style of bebop that was dominant at the time. As seen in previous albums, Davis was unafraid to break the mold.
---
The album's title, Birth of the Cool, refers to the new style that Davis and his collaborators were pioneering. 'Cool jazz' was characterized by a more relaxed and understated approach to improvisation, with an emphasis on melodic and harmonic subtlety. The pioneering harmonies, complex chords, and voicings on the collection of songs were ahead of their time. Even more impressive when you recall that the recordings happened almost a decade before their eventual release.
Move
The album begins with "Move", an uptempo bebop-inspired tune with composite, chromatic chord changes. The song is a great opener that sets the tone for the rest of the album. It could be said the song holds the keys to the album's signature sound; complex harmonies, fast tempos, and great solos. The track also shows off the group's solid rhythm section which allows far more freedom for the soloists to improvise.
Notably, "Move" features a fiery trumpet solo by Davis, a virtuosic alto saxophone solo by Lee Konitz, and a soulful baritone saxophone solo by Gerry Mulligan. Although the song's structure is fairly simple, some of the chord changes are incredibly complex and a testament to the level of advanced musicianship by Davis and his group.
---
Moon Dream
"Moon Dreams" is a beautiful and haunting ballad made up of lush, layered arrangements. Distinctive of the record, we see the interplay between the trumpet, the alto saxophone, and the French horn, as well as sophisticated chord changes. With the record, Davis wanted the instruments to have a vocal, lyrical quality. In "Moon Dreams", the solos pack a punch more than any words ever could.
---
Jeru
"Jeru" is a laid-back, bluesy tune featuring a memorable trombone solo by J.J. Johnson. Budo is a catchy number with a Latin-inspired groove that reaffirms the nonet's ability to create complex, multi-layered arrangements.
---
Venus de Milo
"Venus de Milo" is as ageless and timeless as its title would suggest. Setting a tone that would define his future classic Kind of Blue, Davis' skill on this track reinforces his reputation as an excellent bandleader who allows his fellow musicians the space and freedom to improvise. There is a certain restraint to the solos on this track, which adds to the contemplative and tense nature of the song as a whole.
---
Following the album's release, Birth of the Cool would establish Davis as one of the most important figures in jazz history. The album's innovative sound, which featured slower tempos, softer tones, and a more relaxed approach to improvisation, helped to usher in a new era of jazz that would have a lasting impact on the genre.
The album also helped to popularise the concept of the 'cool' style of jazz, which was characterized by its understated elegance and sophisticated harmonies. This style would go on to influence a wide range of musicians and genres, including West Coast jazz, bossa nova, and even rock music.
Furthermore, Birth of the Cool–logically one of the best cool jazz albums ever and one of Miles Davis's best albums–helped to break down racial barriers in the jazz world. The album's diverse group of musicians included both black and white performers, and its success helped to challenge the notion that jazz was exclusively a black art form. Not only did the record set the tone for innovation, but its influence also stretched far beyond that of music and achieved serious social significance.
That is a staggering achievement, especially when you consider that Davis was merely an adolescent when the sessions began.
---
Birth of the Cool
Tracklisting
a1 "Move" (2:29)
a2 "Jeru" (3:10)
a3 "Moon Dreams" (3:13)
a4 "Venus De Milo" (3:10)
a5 "Budo" (2:31)
a6 "Deception" (2:46)
b1 "Godchild" (3:08)
b2 "Boplicity" (2:58)
b3 "Rocker" (3:04)
b4 "Israel" (2:15)
b5 "Rouge" (3:13)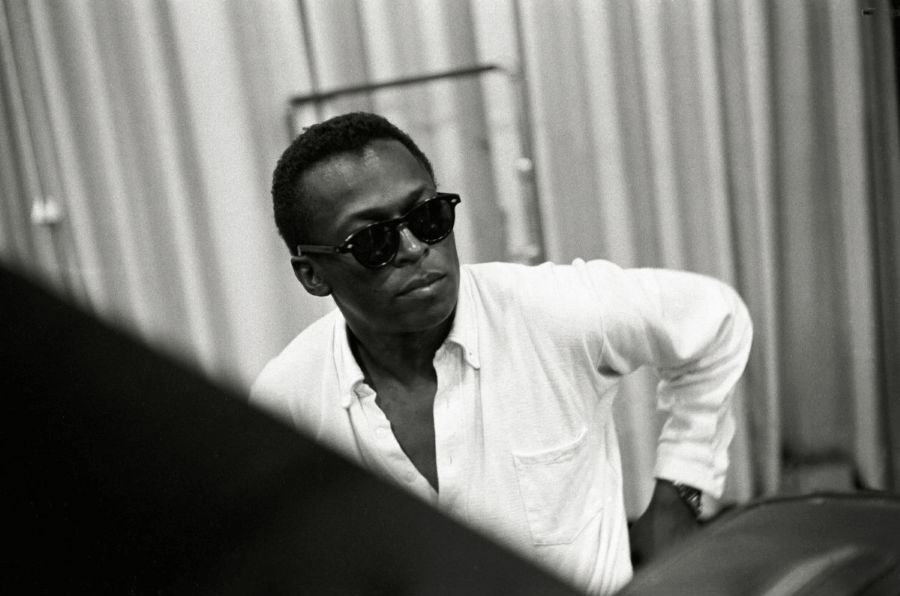 Miles Davis: trumpet; Lee Konitz: alto saxophone; Gerry Mulligan: baritone saxophone; Al McKibbon (A3, A6, B3), Joe Shulman (A1, A2, A5, B1), Nelson Boyd (A4, B2, B4, B5): bass; Kenny Clarke (A4, B2, B4, B5), Max Roach (A1 to A3, A5 to B1, B3): drums; Junior Collins (A1, A2, A5, B1), Gunther Schuller (A3, A6, B3), Sandy Siegelstein (A4, B2, B4, B5): French horn; Al Haig (A1, A2, A5, B1), John Lewis (A4, B2, B4, B5): piano; J. J. Johnson (A3, A4, A6, B2 to B5), Kai Winding (A1, A2, A5, B1): trombone; John Barber: tube
Birth of the Cool was released in 1957, by Capitol Records.