First things first. Why should we talk about the best Krautrock albums on this blog as it is not directly related to jazz? Correct!? But it has been for sure influenced by the improvisation and experimentalism of jazz music, plus as it has produced some amazing albums during the late the 70s, we thought that would be enough to allow us a deep dive into the very unique "kosmische musik" genre.
And to be honest, we simply love it!
What is Krautrock?
The genre originated in Germany in the late 1960s and early 1970s. It could be described as experimental rock music, integrating elements of electronic, ambient, and world music, packaged in an avant-garde approach.
The surprise it created was certainly linked to the fact that Germany was NOT known for its rock music at the time. But this music was unlike anything that had been heard before and finally got international well-deserved attention.
In this post, we will list the 10 best krautrock albums of all time–but only one per artist– showcasing the most innovative and influential works.
---
The 10 Best Kosmische Musik Albums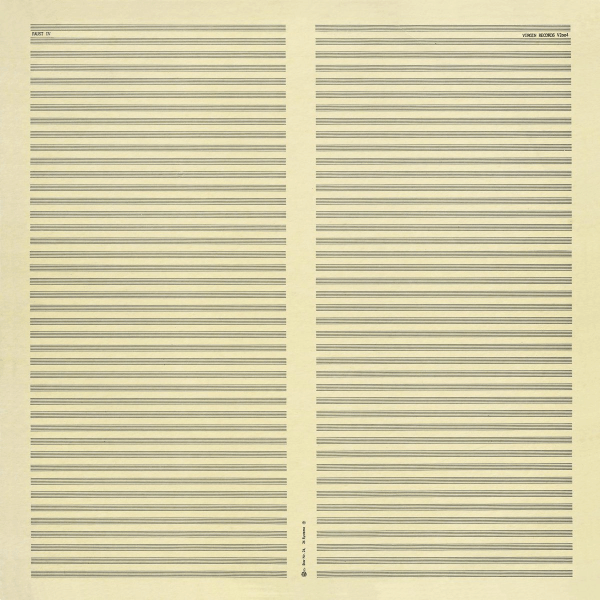 Faust–as a reference to the German legend of a man who makes a deal with the devil–is a German experimental rock band formed in the early 1970s. Faust IV is aptly their 4th album but also their last before a 15 years-long break-up time (1975-1990).
The album was recorded in a commune in England, while in contract with Virgin, and is a perfect culmination of this first period: the mess, as not enough materials were recorded in time, the experimentations, as in Faust (1971), the somehow accessibility, as in So Far (1972), and the reach it got, as in Faust Tapes (1973).
The only missing point would be the simplicity of the sleeve compared to their two first releases. This time no transparent pressing nor fancy black inserts. This is certainly why, from a collectible point of view, Faust and So Far are more often listed than Faust IV.
But from a musical point of view, Faust IV is the one you should get from this band, and even maybe from this genre.
Werner "Zappi" Diermaier: drums; Hans Joachim Irmler: organ; Jean-Hervé Péron: vocals, bass; Rudolf Sosna: vocals, guitar, keyboards; Gunther Wüsthoff: synthesizer, sax
Release date September 21, 1973
---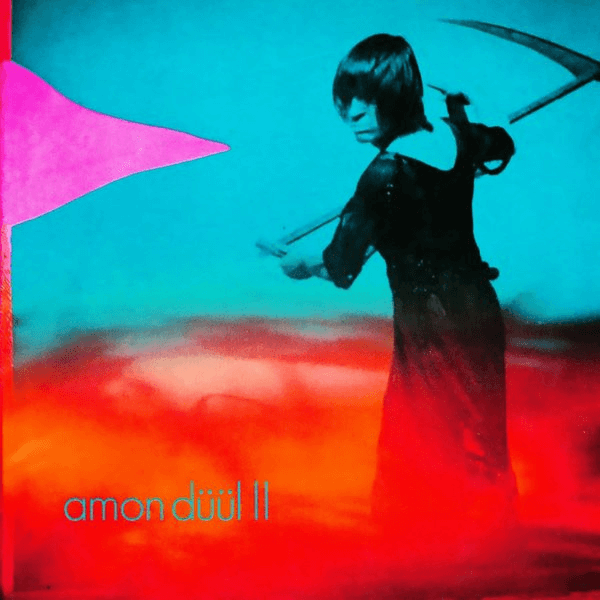 Amon Düül II
Yeti
(Liberty)
Amon Düül II is a German rock band formed in 1968 as part of the Amon Düül collective, which was known for its experimental approach to music.
Amon Düül II released their debut album, Phallus Dei, in 1969, which helped to establish the band's reputation as one of the most innovative and influential acts of the era. They went on to release a string of classic albums throughout the 1970s, including this amazing Yeti.
Yeti is the grandiose and psychedelic album of the Krautrock movement. It was even meant to be a triple album, but Liberty talked them down to a double album due to concerns about production costs.
And in addition to its musical innovations, Yeti was also significant for its communal and improvisational approach to music-making, which was a characteristic of the Krautrock scene. The band's use of communal living, jamming sessions, and experimentation with different musical styles and genres helped to define the Krautrock ethos of breaking down boundaries and exploring new musical territories. Unfortunately, their extensive use of drugs, made them lose a few members too early
Peter Leopold: drums; Christian "Shrat" Thierfeld: bongos, vocals; Renate Knaup: vocals, tambourine; John Weinzierl: guitar, 12 string guitar, vocals; Chris Karrer: violin, guitar, 12 string guitar, vocals; Falk Rogner: organ; Dave Anderson: bass | Guests on "Sandoz in the Rain": Rainer Bauer, Ulrich Leopold, Thomas Keyserling
Release date April, 1970
---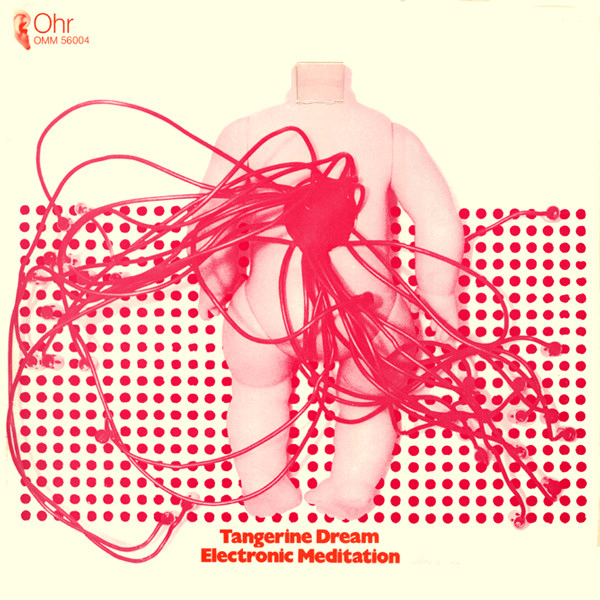 Tangerine Dream
Electronic Meditation
(Ohr)
Tangerine Dream was formed in 1967 by Edgar Froese, who remained the band's driving force until his death in 2015. The band's sound, characterized by a blend of ambient, electronic, and experimental music, has made them pioneers of electronic music.
But their first album, Electronic Meditation, released on the mythical label Ohr (see here under), was very much another cornerstone of the krautrock movement, this time on its electronic side.
The album's opener, "Genesis," sets the tone for the rest of the album with its ethereal sounds, while tracks like "Journey Through a Burning Brain" and "Cold Smoke" showcase the band's penchant for atmospheric soundscapes and improvisation.
Edgar Froese: six- and twelve-string guitar, organ, piano, sound effects, tapes; Conrad Schnitzler: cello, violin, addiator; Klaus Schulze: drums, percussion, metal sticks; Jimmy Jackson: organ; Thomas Keyserling: flute
Release date June 1970
---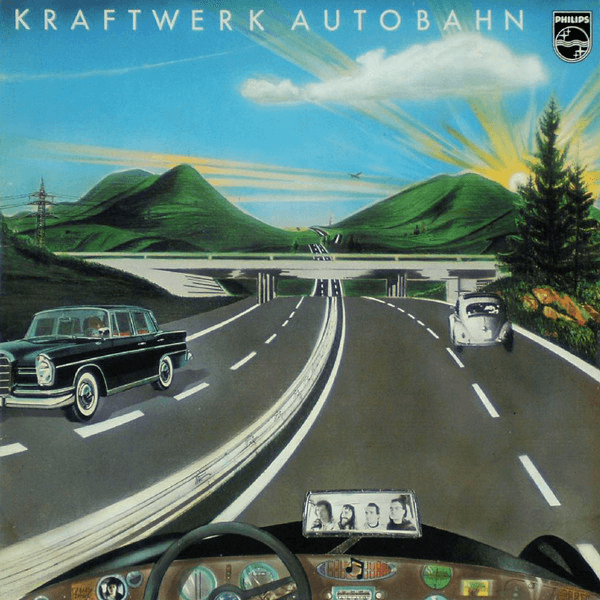 Kraftwerk
Autobahn
(Philips)
Kraftwerk is a highly influential electronic music band that emerged from the Krautrock scene in the early 1970s. While Kraftwerk's music is often considered a genre of its own, it is also closely associated with Krautrock due to its experimental and innovative approach to electronic music.
Autobahn, which was released in 1974 on Philips, marks their transition from krautrock towards more electronic pop music. But this transition beautifully shows how krautrock was an inspirational soil to so many other genres.
The point of the album was to create an immersive and highly atmospheric sound to capture, and celebrate, the spirit of the open road and the experience of driving on the German autobahn. The album's use of repetition, rhythm, and electronic textures set the stage for the development of techno and other electronic dance music.
Ralf Hütter: vocals, electronics; Florian Schneider: vocals, electronics; Klaus Röder: violin, guitar; Wolfgang Flür: percussion
Release date November 1974
---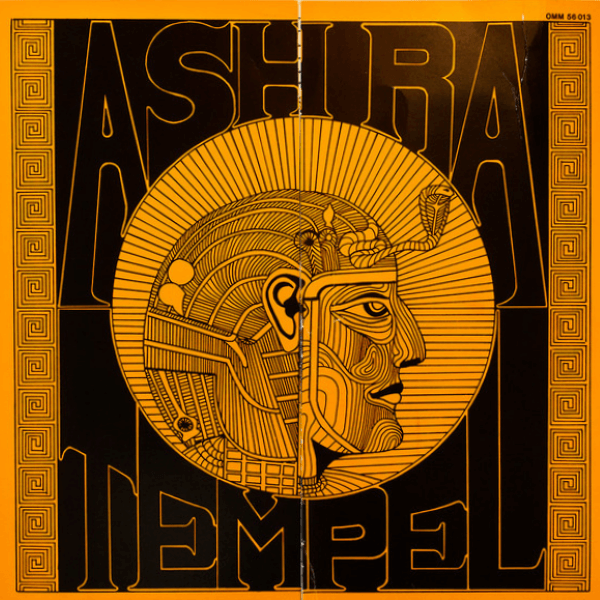 Ash Ra Tempel
Ash Ra Tempel
(Ohr)
Ash Ra Temple was formed in Berlin in 1970 and split up in 1976.
The band's early lineup consisted of guitarist Manuel Göttsching, bassist Hartmut Enke, and drummer Klaus Schulze (coming from Tangerine Dream). Their music was characterized by long, improvised jams that blended elements of psychedelic rock, avant-garde jazz, and electronic music.
The album consists of two extended tracks, "Amboss" and "Traummaschine". The tracks are characterized by intricate guitar work from Manuel Göttsching, atmospheric synth textures, and hypnotic rhythms provided by bassist Hartmut Enke and drummer Klaus Schulze, as hypnotic as it is essential to your collection.
In addition to their musical contributions, Ash Ra Temple also helped to define the Krautrock aesthetic with their distinctive album artwork, which often featured trippy, abstract designs and surreal imagery.
Manuel Göttsching: vocals, electric guitar, electronics; Hartmut Enke: bass guitar; Klaus Schulze: drums, percussion, electronics
Release date June 1971
---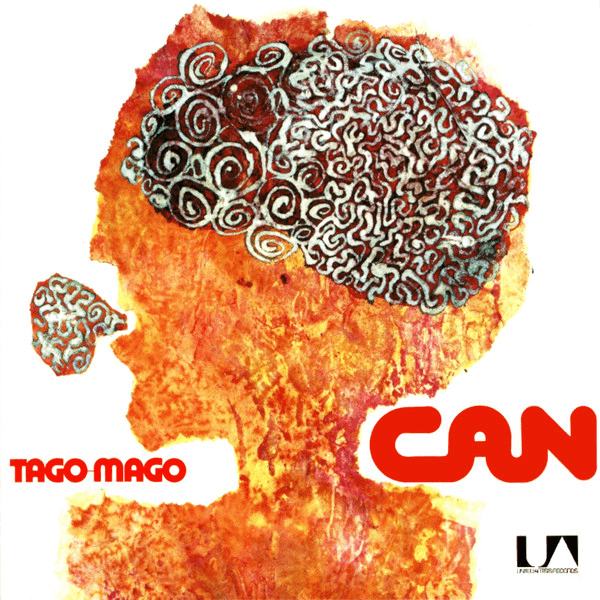 Can
Tago Mago
(United Artists Records)
Can was formed in Cologne, Germany in 1968. The band's original lineup consisted of vocalist Malcolm Mooney, keyboardist Irmin Schmidt, guitarist Michael Karoli, bassist Holger Czukay, and drummer Jaki Liebezeit. This lineup recorded the band's debut album Monster Movie (1969). Malcolm Mooney left the band shortly after the album's release and was replaced by Damo Suzuki. With Suzuki came a jazzier touch and avant-garde thinking perfectly showcased in this amazing Tago Mago.
One of the key aspects of Can's sound was their use of repetition and groove-based rhythms, which were often created through the use of loops and tape manipulation. This approach to rhythm helped to establish a new paradigm for rock music that was heavily influenced by African and other non-Western musical traditions.
In addition to their musical contributions, Can also had a significant impact on the counterculture of the 1970s. Their music was often associated with the underground and was seen as a reflection of the radical and experimental spirit of the era.
Damo Suzuki: vocals; Holger Czukay: bass; Michael Karoli: guitar, violin; Jaki Liebezeit: drums, double bass, piano; Irmin Schmidt: organ, electric piano, oscillators.
Release date August 1971
---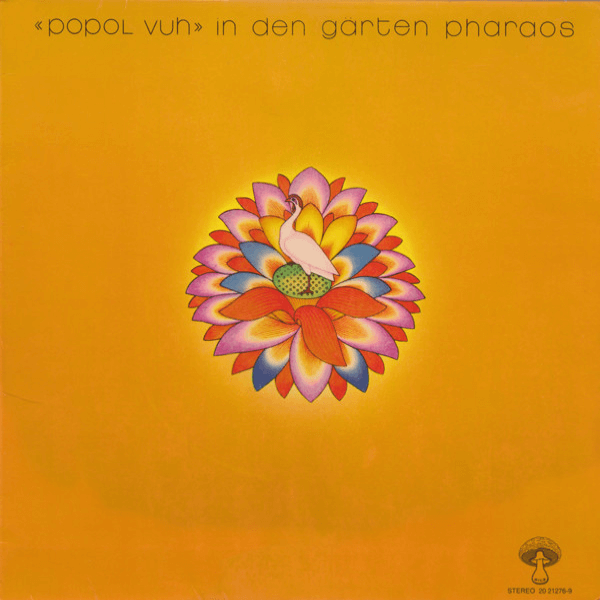 Popol Vuh
In Den Gärten Pharaos
(Pilz)
Popol Vuh–named after the Mayan manuscript 'K'iche' people'–was formed in Munich, Germany, in 1969 by Florian Fricke. They incorporated a wide range of world music influences into their music, including Tibetan chanting, African percussion, and Indian classical music. This experimentation with non-Western musical styles helped to broaden the horizons of the Krautrock movement and paved the way for later world music fusion.
In den Gärten Pharaos (translated to "In the Gardens of Pharaohs") released in 1971, consists of two extended tracks that feature the band's signature blend of electronic and world music, and its use of repetition and drone-like sounds helped to pave the way for later ambient and drone music.
Florian Fricke: Moog synthesizer, Fender Rhodes, medieval cathedral organ; Holger Trülzsch: African and Turkish percussion; Frank Fiedler: Moog-Synthesizer-mixdown
Release date 1971
---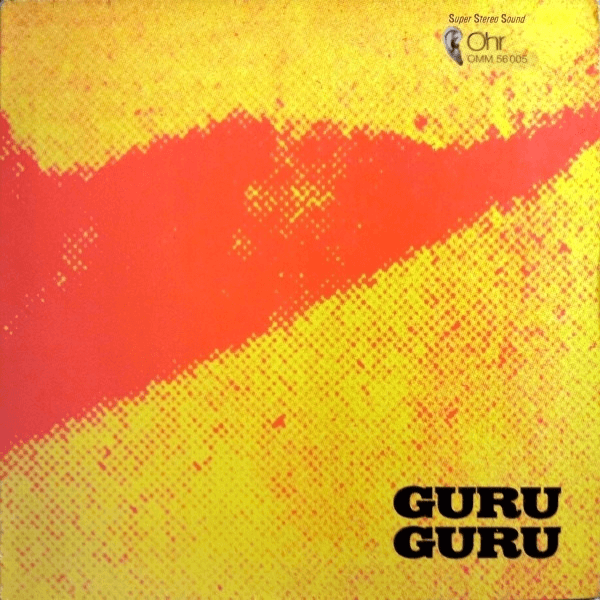 Released in 1970, UFO features Guru Guru's signature blend of psychedelic rock, free jazz, and experimental music, and showcases the band's high-energy and improvisational approach to music-making: Guru Guru's live performances were known for their raw intensity.
This style helped to establish the band as a key player and influenced the development of punk and post-punk music.
Ax Genrich: guitar, effects; Uli Trepte: bass, electronics; Mani Neumeier: drums, cymbal, gong, voice, electronics
Release date 1970
---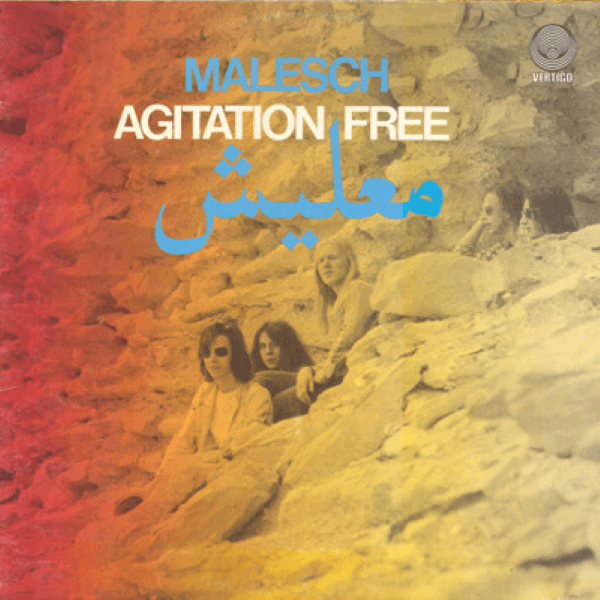 Agitation Free
معليش = Malesch
(Vertigo)
The band was originally known as the Agitation but they later changed their name to Agitation Free–as in "free concert"–to avoid confusion with another band that already existed.
Agitation Free released their debut album Malesch in 1972. The album was heavily influenced by the band's travels to Lebanon, Egypt, Greece, and Cyprus:
The entire album is as pleasant and does not get old at all.
Lutz "Lüül" Ulbrich: lead electric guitar, twelve-string guitar, Bavarian zither, Hammond organ; Michael Hoenig: EMS Synthi A, Vox Continental organ; Jörg Schwenke: rhythm guitar; Michael Günther: Fender Jazz bass, live-tapes (Revox A77); Burghard Rausch: congas, drums, marimbaphone, timbales
Release date 1972
---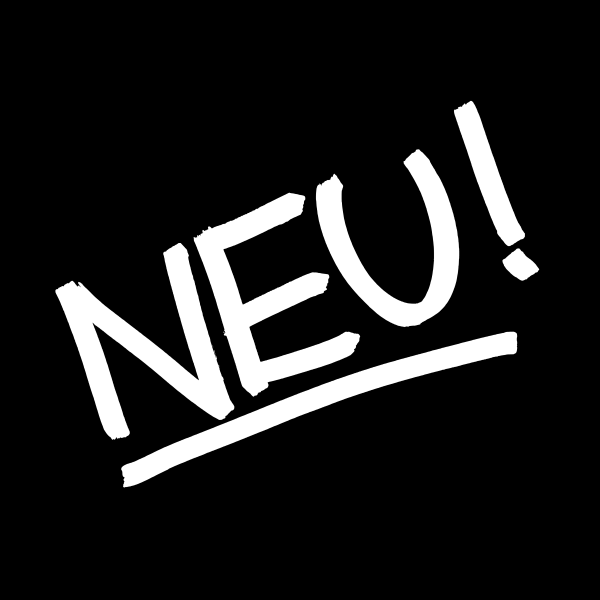 Neu! was formed in 1971 by musicians Michael Rother and Klaus Dinger. They clearly nailed the repetitive and hypnotic rhythms that made the best Krautrock albums stand out, but also, for their part, minimalist approach to composition. Neu! released three albums between 1972 and 1975, all of which have become classics.
Neu!'s third album, Neu! '75, features a more polished and refined sound than their two previous ones. The album includes the track "Isi", which is a hypnotic and repetitive rhythm that has become a defining characteristic of the band's sound.
Michael Rother: guitar, keyboards, vocals; Klaus Dinger: drums (side 1), guitar (side 2), vocals (side 2); Thomas Dinger: drums (side 2); Hans Lampe: drums (side 2)
Release date 1975
---
On a side note:
Ohr, The Krautrock Label
Ohr ("Ear") was a German record label founded by Rolf-Ulrich Kaiser and Gille Lettmann in 1969 and was based in Berlin.
Despite its relatively short lifespan (1970-1973), it played a crucial role in the development of the Krautrock genre. Only during its first year, they released albums by Tangerine Dream, Amon Düül, and Guru Guru, all featured here above.
One of the most notable aspects of the Ohr label was its visual aesthetic, which featured psychedelic and surreal artwork and designs that were often created by artists associated with the German counterculture. This visual style helped to create a distinct identity for the label and its releases and helped to establish the label as a key player in the Krautrock movement.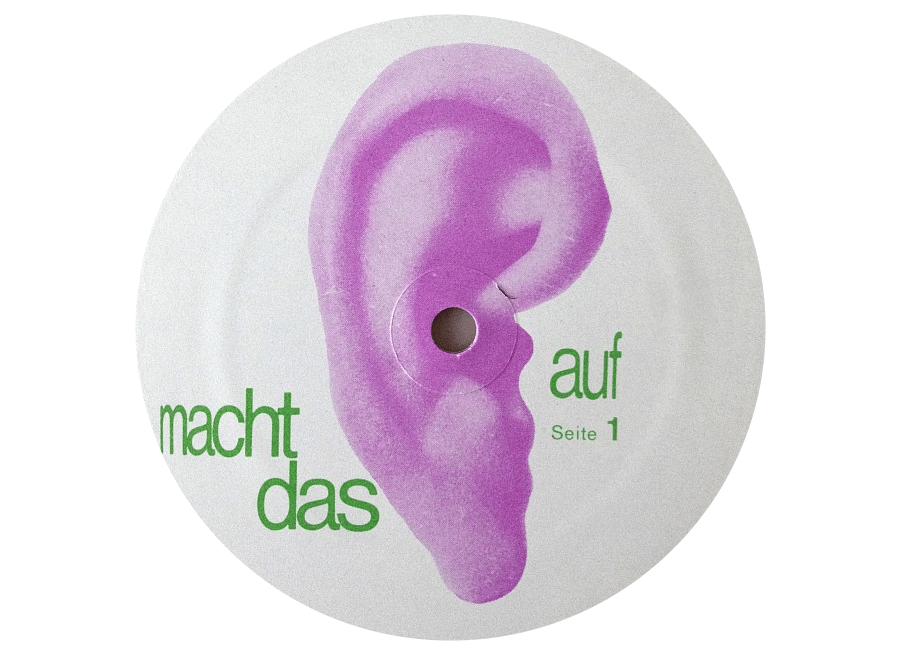 The other Krautrock label to explore is of course Brain. The Brain label was founded in 1971 by music producer and entrepreneur Bruno Wendel and was based in the city of Hamburg.
---
Next, you can discover the 21st-century Krautrock, and how Krautrock is still well alive today
---
What are the Best Krautrock Albums?
Faust – Faust IV (Virgin)
Amon Düül II – Yeti (Liberty)
Tangerine Dream – Electronic Meditation (Ohr)
Kraftwerk – Autobahn (Philips)
Ash Ra Tempel – Ash Ra Tempel (Ohr)
Can – Tago Mago (United Artists Records)
Popol Vuh – In Den Gärten Pharaos (Pilz)
Guru Guru – UFO (Ohr)
Agitation Free – معليش = Malesch (Vertigo)
Neu! – Neu! '75 (Brain)
The bands listed here created groundbreaking music that had a profound influence on the development of modern music, particularly in the fields of electronic, ambient, and experimental music. And although the Krautrock movement was relatively short-lived, its influence can still be felt in the work of countless artists today.
We hope this selection of the best krautrock albums will help you discover the genre or even some new cornerstones releases.