Krautrock is considered a historical genre since while it was active during the 1970s, it is not as prominent in the 2020s. Yet, the influence of Krautrock can still be heard in various genres of music such as electronic, ambient, and post-rock, and it continues to be a source of inspiration for many contemporary musicians.
Some of the original Krautrock bands are still active and perform live occasionally. Additionally, there are also new bands that continue to create music influenced by Krautrock, and the genre has seen a resurgence in popularity in recent years, with a renewed interest in its influence and history.
So here comes bands and albums that–if you are into Krautrock–should definitely grab your attention:
---
21st-Century Krautrock Albums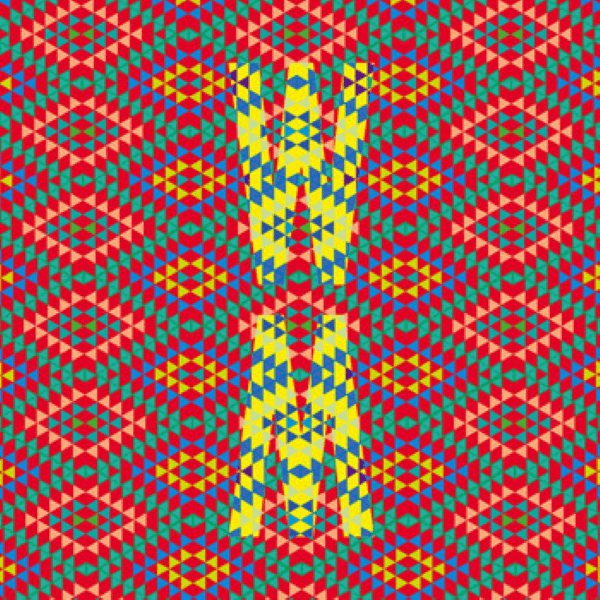 Goat
World Music
(Rocket Recordings)
Goat is a Swedish psychedelic rock band that was formed in Korpilombolo, Sweden in 2012. The band's music is heavily influenced by African rhythms and psychedelic rock, resurrecting kind of a tribal krautrock sound.
The band is known for its enigmatic approach to its public image, and they have never officially revealed the names of its members. The musicians in the band perform wearing elaborate masks and costumes, which adds to the mystery surrounding their identity.
But despite the mystery, their first release, World Music, was a hit, which caught international attention. Just listen to this "Run To Your Mama" and how amazing it is:
Artists' names: unknown
Release date August 20, 2012
---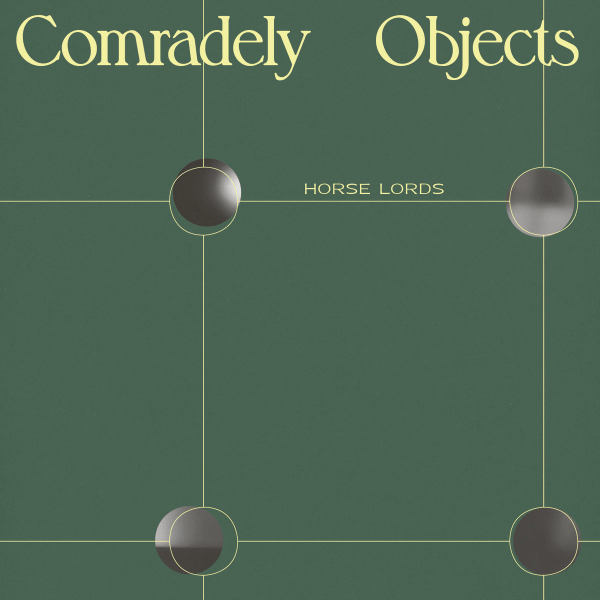 Horse Lords
Comradely Objects
(Rvng Intl.)
Horse Lords is an experimental rock band from Baltimore, Maryland, that was formed in 2010. The band's unique sound combines elements of avant-garde jazz, African rhythms, minimalism, and krautrock to create a hypnotic and immersive listening experience.
The band's music features intricate and interlocking guitar riffs, pulsating basslines, and propulsive rhythms, often played on non-Western instruments. The band's use of repetition and layering creates a sense of forward motion and progression, even as the music builds to a frenzied and chaotic climax.
"Horse Lords return with Comradely Objects, an alloy of erudite influences and approaches given frenetic gravity in pursuit of a united musical and political vision. The band's fifth album doesn't document a new utopia, so much as limn a thrilling portrait of revolution underway."
–Horse Lords' Bandcamp
Andrew Bernstein: saxophone, percussion, electronics; Max Eilbacher: bass, electronics; Owen Gardner: guitar, electronics; Sam Haberman: drums.
Release date November 4, 2022
---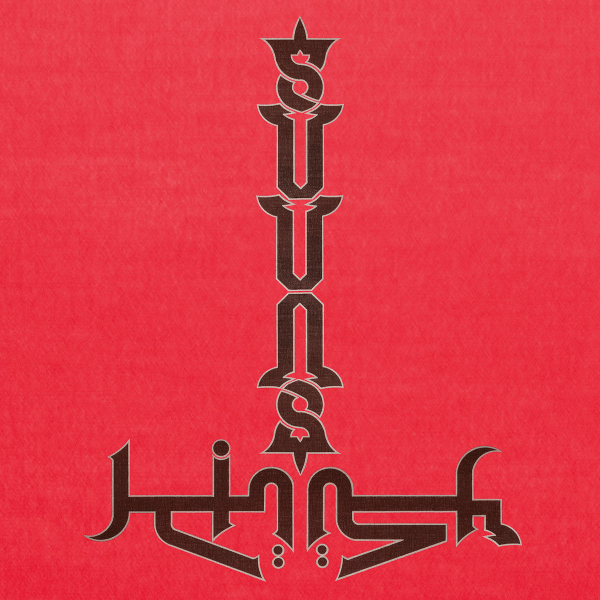 Suuns + Jerusalem In My Heart
Suuns + Jerusalem In My Heart
(Secretly Canadian)
Suuns + Jerusalem In My Heart is a collaborative album released in 2015 by the Montreal-based rock band Suuns and the Lebanese-Canadian experimental musician Radwan Ghazi Moumneh, who performs under the name Jerusalem In My Heart.
The album is a unique and innovative fusion of Middle Eastern music, experimental electronic music, and psychedelic rock. It features complex and hypnotic rhythms, distorted guitars, and haunting vocals perfectly transitioning krautrock into the 21st century.
Suuns: Ben Shemie, Joseph Yarmush, Liam O'Neill, Max Henry; Jerusalem In My Heart: Radwan Ghazi Moumneh
Release date April 14, 2015
---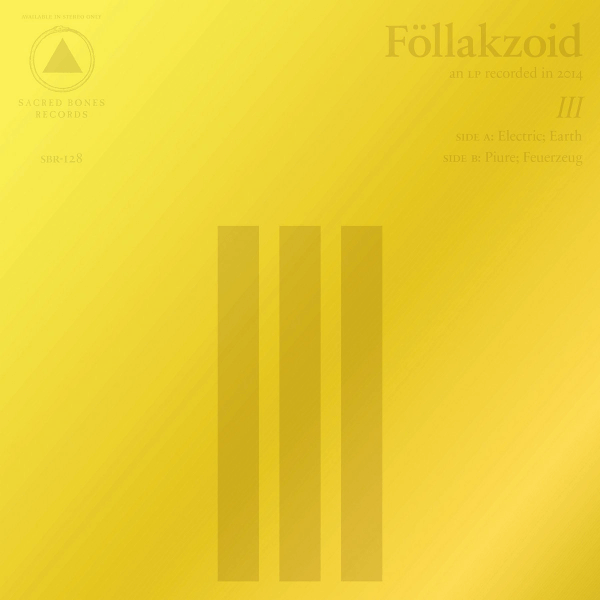 Föllakzoid
III
(Sacred Bones Records)
Föllakzoid is a Chilean band formed in Santiago in 2008. The band is known for its unique blend of psychedelic rock, krautrock, and electronic music, and its ability to create hypnotic and mesmerizing sounds.
The band's music is characterized by repetitive and trance-inducing rhythms, layered guitars, and electronic effects. Föllakzoid's use of repetition and subtle changes in texture and dynamics creates a sense of tension and release, and their music is often described as having a ritualistic or meditative quality.
"For III, the band wanted to expand their sound while building an atmosphere with mainly monochords and reiteration. After recording and mixing the album on their own at their studio at BYM Records, they partnered with German electronic maestro Atom TM to flesh out the album's synth parts. Most of the sounds he provided were atonal electronic sounds, aiming for concrete frequencies and sampled organic glitches."
–Föllakzoid's Bandcamp
Domingo García-Huidobro: guitar, loops; Juan Pablo Rodríguez: bass, voice; Diego Lorca: drums, percussion | Atom™: synth
Release date March 31, 2015
---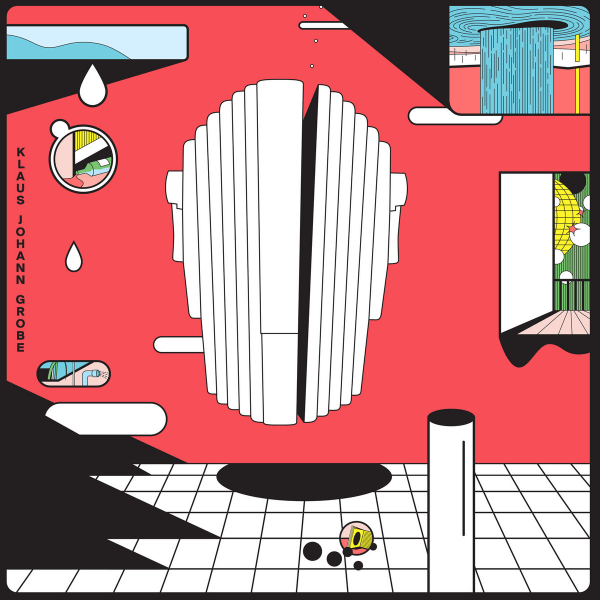 Klaus Johann Grobe
Du Bist So Symmetrisch
(Trouble In Mind)
Klaus Johann Grobe is a Swiss duo that creates music that blends elements of krautrock, disco, and pop. The band was formed in 2012 in Zurich and consists of Sevi Landolt on drums and Daniel Bachmann on synthesizers and vocals.
Klaus Johann Grobe's music is characterized by its hypnotic rhythms, repetitive melodies, and catchy hooks. Their sound is heavily influenced by krautrock pioneers such as Can and Neu!, as well as by the rhythmic grooves of disco and the melodic sensibilities of pop music.
The result is as good as it is danceable:
Sevi Landolt: vocals, keyboards, guitar, bass; Daniel Bachmann: vocals, drums, percussion
Release date October 26, 2018
---
21st-Century Krautrock
Goat – World Music (Rocket Recordings)
Horse Lords – Comradely Objects (Rvng Intl.)
Suuns + Jerusalem In My Heart – Suuns + Jerusalem In My Heart (Secretly Canadian)
Föllakzoid – III (Sacred Bones Records)
Klaus Johann Grobe – Du Bist So Symmetrisch (Trouble In Mind)
…
Note: if you think an album should be listed here, just ping me in the comment part here under, I would love to hear from you.
---
If Krautrock is your thing, you might want to discover our selection of the best Krautrock albums.
So, to wrap this up, the 21st century has seen a resurgence of interest in krautrock and with it, some amazing releases emerged. While many of the classic krautrock bands have long since disbanded, a new generation of artists took over to carry on proudly the legacy.