Miles Davis was a transformative figure in the world of jazz, pushing boundaries and frequently reinventing the genre throughout his career. From his early bebop recordings in the 1940s to his groundbreaking explorations of modal jazz, fusion, and electronic music in the following decades, Davis constantly challenged conventions and created innovative and influential music.
His talent as a trumpeter, composer, and bandleader, combined with his restless spirit of experimentation, solidified his status as one of the most important and iconic figures in the history of jazz.
Here we tackle the most unenviable of tasks: the 10 best Miles Davis albums.
---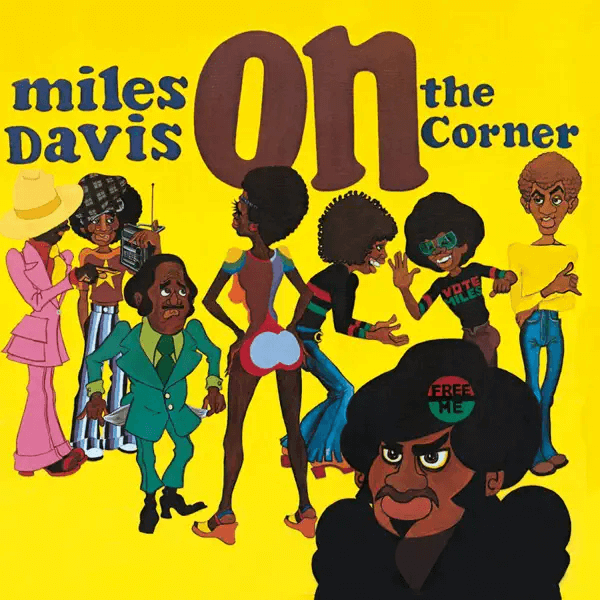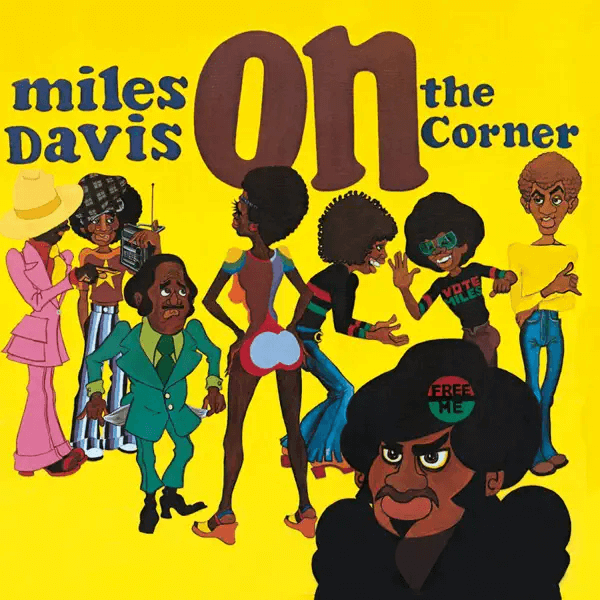 10. On The Corner
Columbia, 1972
Miles Davis returned from a two-year hiatus with On the Corner, a groundbreaking fusion of jazz, funk, rock, and electronic music. Despite initial chaos during recording, the album challenged jazz conventions, embracing funk rhythms, electronic instrumentation and repetitive grooves.
Its immersive atmosphere and experimental production techniques anticipated genres like jazz-funk and electronic music. While initially poorly received, On the Corner has gained critical acclaim over time, marking Davis' last fully conceptual album of the '70s before he shifted focus to live performances.
Miles Davis: electric trumpet with wah-wah, organ; Michael Henderson: bass guitar with wah-wah; Don Alias: drums, percussion; Jack DeJohnette, Al Foster, Billy Hart: drums; James Mtume: percussion; Carlos Garnett, Dave Liebman: soprano, tenor saxophone; Bennie Maupin: bass clarinet; Chick Corea, Herbie Hancock: Fender Rhodes, keyboards; Harold Ivory Williams: keyboards; Cedric Lawson: organ; Dave Creamer, Reggie Lucas, John McLaughlin: guitar; Khalil Balakrishna, Collin Walcott: electric sitar; Paul Buckmaster: cello; Badal Roy: tabla
---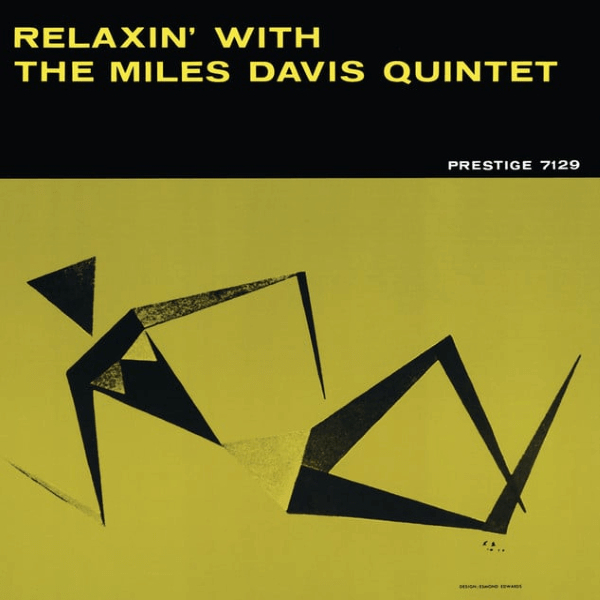 9. Relaxin' with the Miles Davis Quintet
Prestige, 1958
Relaxin', part of Miles Davis' Prestige recordings released in 1958, captures the extraordinary talent and chemistry of the renowned Miles Davis Quintet. Despite contractual obligations, the band recorded four albums' worth of tunes in marathon sessions.
The album showcases their seamless interplay, reimagining jazz standards like Thelonious Monk's "'Round Midnight" and launching Davis' career with standout performances on tracks like "My Funny Valentine." Davis' restrained yet masterful trumpet playing, use of dynamics, and the quintet's embodiment of the hard bop style make Relaxin' a quintessential example of their musical prowess and improvisational balance.
Miles Davis: trumpet; John Coltrane: tenor saxophone; Red Garland: piano; Paul Chambers: bass; Philly Joe Jones: drums
---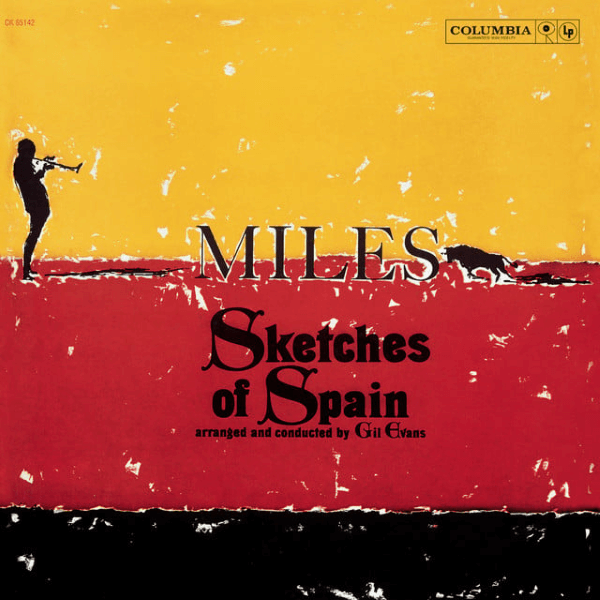 8. Sketches of Spain
Columbia, 1960
Sketches of Spain is a unique album. Almost half of the record features a new arrangement of "Concierto de Aranjuez" by Spanish composer Joaquín Rodrigo. Inspired by Alan Lomax's recordings in Galicia and Andalusia, the album blends jazz, European classical and world music styles.
Davis showcases his mastery of flugelhorn and trumpet in true style throughout the album. The opening track, "Concierto de Aranjuez," is a guitar concerto by Rodrigo. From the passionate "Concierto de Aranjuez" to the introspective "Solea," the album takes listeners on a captivating journey. Davis's expressive playing and the ensemble's interpretation create a profound listening experience.
This pioneering exploration of Spanish music genuinely helped to improve jazz's horizons and paves the way for future cross-cultural collaborations.
Miles Davis: arranger, trumpet, flugelhorn; Gil Evans: arranger, conductor; Johnny Coles, Bernie Glow, Taft Jordan, Louis Mucci, Ernie Royal: trumpet; John Barrows, James Buffington, Earl Chapin, Tony Miranda, Joe Singer: French horn; Dick Hixon, Frank Rehak: trombone; Bill Barber, Jimmy McAllister: tuba; Danny Bank: bass clarinet; Albert Block, Eddie Caine: flute; Harold Feldman: clarinet, flute, oboe; Romeo Penque: oboe; Jack Knitzer: bassoon; Paul Chambers: bass; Jimmy Cobb: drums; Elvin Jones, José Mangual Sr., Elden "Buster" Bailey: percussion; Janet Putnam: harp
---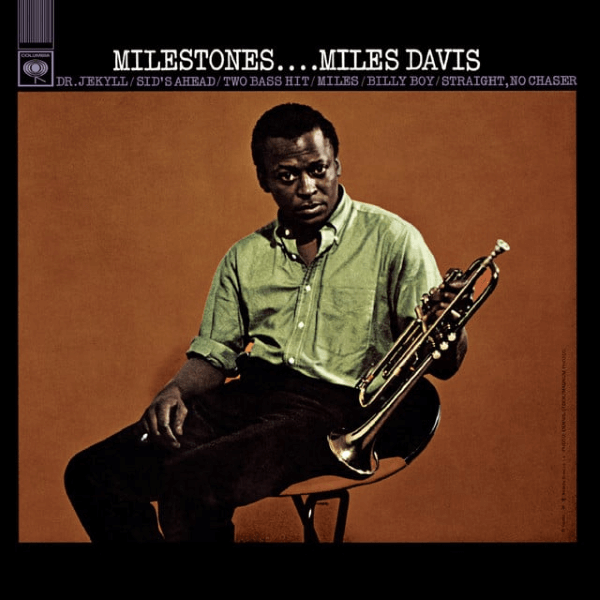 7. Milestones
Columbia, 1958
A good entry point into the musical world of Miles.
Milestones is a pivotal album in Miles Davis' discography, serving as a bridge between his earlier hard bop style and the groundbreaking modal jazz experimentation found in his masterpiece, Kind of Blue. The title track, "Milestones," stands out as one of the first examples of modal jazz, showcasing Davis breaking away from traditional chord progressions and emphasizing improvisation over a limited set of scales or modes.
The album features an exceptional lineup, including John Coltrane on tenor saxophone, Red Garland on piano, Paul Chambers on bass, and Philly Joe Jones on drums. Despite being over six decades old, Milestones remains timeless, with its innovative and forward-thinking nature still captivating listeners today.
The album's unconventional moments add an intriguing element, and its accessibility makes it an excellent starting point for new fans. While Davis was not the first to explore modal foundations in jazz (usually attributed to George Russell), his contribution lies in successfully implementing and popularising this innovation.
Miles Davis: trumpet, piano, flugelhorn; Julian "Cannonball" Adderley: alto saxophone; John Coltrane: tenor saxophone; Red Garland: piano (except on "Sid's Ahead"); Paul Chambers: double bass; Philly Joe Jones: drums
---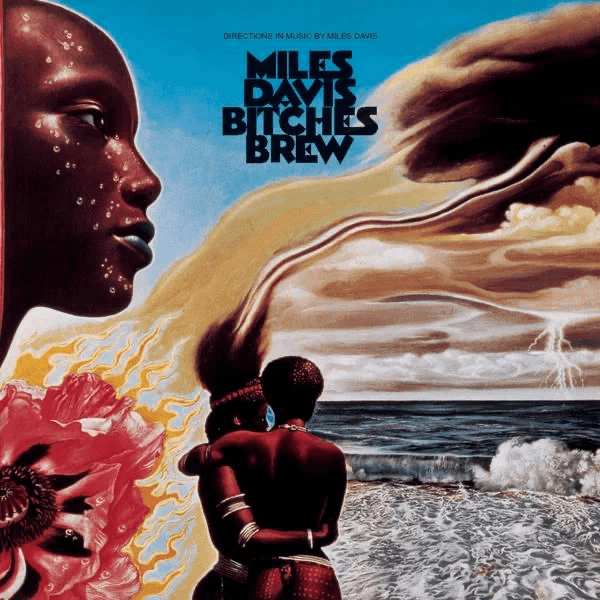 6. Bitches Brew
Columbia, 1969
Towards the end of the 1960s, Miles Davis realized he needed a new direction to lead him into the next decade. On the back of this, the often strange and intense Bitches Brew was born.
The album's creation was a testament to Davis' innovative spirit, utilizing extensive editing and tape manipulation techniques to assemble its intricate sonic tapestry. The result was a captivating blend of extended improvisations and spontaneous, adventurous solos that pushed the boundaries of traditional jazz.
Davis and his ensemble envisioned the album as a sprawling jam session, seeking to capture the essence of freedom and exploration in the sounds of the time. He drew inspiration from the music of the day, from artists like Sly and the Family Stone and the young musicians who were reshaping the musical landscape.
Genre-wise the record has almost everything, incorporating elements of rock, funk, and R&B into the jazz context. Once Davis was satisfied with the recordings, the album was then assembled through extensive editing and other techniques such as tape manipulation.
What's even more surprising is that he did not provide sheet music for the album to any of the musicians involved. The move was a risky but effective strategy that has helped to carry Bitches Brew through the decades.
All tracks were recorded at Columbia Studio B, NYC, during four sessions, lining up different musicians:
August 19, 1969: Miles Davis (tpt); Wayne Shorter (ss); Bennie Maupin (bcl); John McLaughlin (el-g); Chick Corea (el-p); Joe Zawinul (el-p); Dave Holland (b); Harvey Brooks (el-b); Jack DeJohnette (d); Lenny White (d); Don Alias (perc); Jim Riley (perc)
August 20, 1969: Miles Davis (tpt); Wayne Shorter (ss); Bennie Maupin (bcl); John McLaughlin (el-g); Chick Corea (el-p); Joe Zawinul (el-p); Dave Holland (el-b); Harvey Brooks (el-b); Jack DeJohnette (d); Don Alias (d); Jim Riley (perc)
August 21, 1969: Miles Davis (tpt); Wayne Shorter (ss); Bennie Maupin (bcl); John McLaughlin (el-g); Chick Corea (el-p); Joe Zawinul (el-p); Larry Young (el-p); Dave Holland (b); Harvey Brooks (el-b); Jack DeJohnette (d); Lenny White (d); Don Alias (perc); Jim Riley (perc)
January 28, 1970: Miles Davis (tpt); Wayne Shorter (ss); Bennie Maupin (bcl); John McLaughlin (el-g); Chick Corea (el-p); Joe Zawinul (el-p); Dave Holland (el-b); Billy Cobham (d); Jack DeJohnette (d); Airto Moreira (perc)
---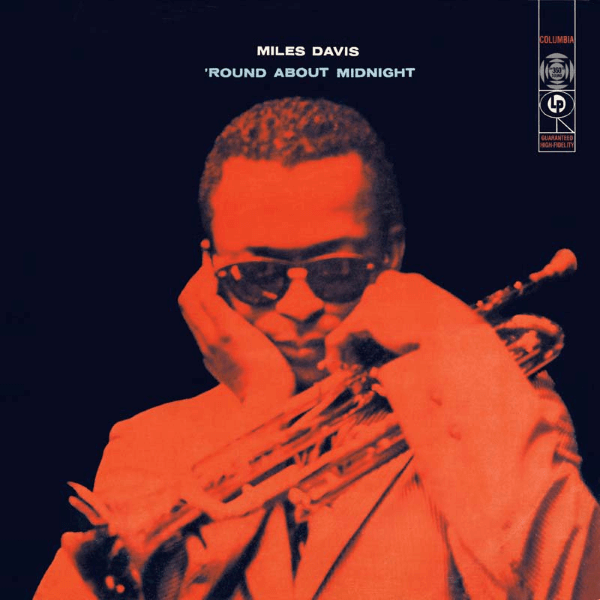 5. 'Round About Midnight
Columbia, 1957
The record that best captures the traditional Davis sound of the 1950s, with fingerprints of his signature melodic and expressive trumpet throughout the album from start to finish.
His playing style, characterised by its lyrical beauty and emotive quality, draws listeners in and creates an instantly profound emotional connection. Davis's ability to convey a wide range of emotions through his trumpet is particularly evident on tracks like " 'Round Midnight" and "Dear Old Stockholm."
The album was also Davis' debut on Columbia Records, which kickstarted his most successful period. Named after the Thelonious Monk song, this album is the peak of the sessions he recorded with Columbia whilst seeing out his contract with Prestige.
Having not long recovered from heroin addiction, Davis' reunion and subsequent collaboration with Thelonious Monk granted the album a higher reputation when it was first released.
Miles Davis: trumpet; John Coltrane: tenor saxophone; Red Garland: piano; Paul Chambers: double bass; Philly Joe Jones: drumset
---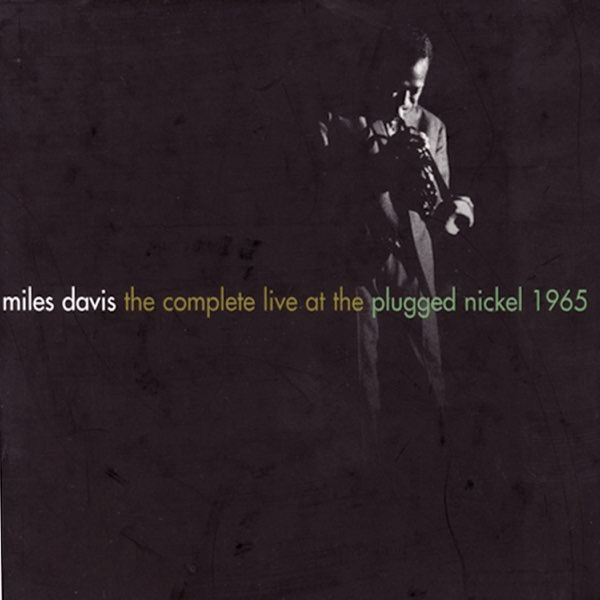 4. The Complete Live at the Plugged Nickel 1965
Legacy, 1995
As tempting as it was to place the seven-and-a-half-hour-long jazz pilgrimage at the top of this list, that would be too easy.
This electrifying and extraordinary live recording, compiled from two unforgettable nights at Chicago's renowned Plugged Nickel Club in December 1965, immortalises the unique brilliance of Davis and his band. This is Davis' musicians at their improvisational best.
With Wayne Shorter, Herbie Hancock, Ron Carter on bass, and Tony Williams on drums. Many times, you hear Davis and crew pushing their improvisations to the limit of what you previously thought possible. The live repertoire mainly contains jazz standards and includes the likes of "Stella by Starlight," "All of You," "So What," and "Walkin'."
The recording even knocked the socks off Hancock, who said upon listening back to the record that he was "knocked out by their sheer raw intensity and honesty."
Miles Davis: trumpet; Wayne Shorter: tenor saxophone; Herbie Hancock: piano; Ron Carter: bass; Tony Williams: drums
---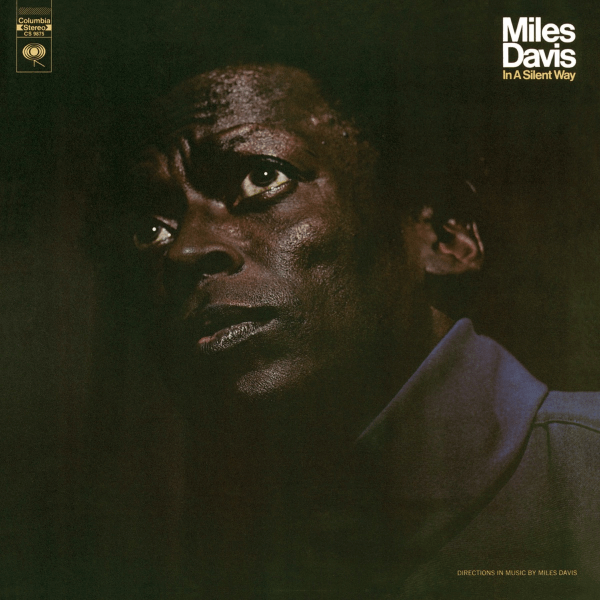 3. In A Silent Way
Columbia, 1969
Davis' infamous jazz-and-rock fusion record confounded music fans and critics at the time. Released over ten years after his best albums, In A Silent Way marked a significant shift in Davis' musical direction and showed yet again that Davis still had the ability to push the boundaries of genre and experimentation.
Unusually for Davis, the album incorporated electric instruments throughout an entire record for the first time. The electric piano, guitar and bass featured here, along with traditional jazz instrumentation, would pave the way for Bitches Brew the following year. However, this album was no mean warm-up act.
Recorded in just three hours in February 1969, the jazz-rock album is a stunning, epic jazz odyssey that fits nicely in between both genres.
Miles Davis: trumpet; Wayne Shorter: soprano saxophone; John McLaughlin: electric guitar; Chick Corea: electric piano; Herbie Hancock: electric piano; Joe Zawinul: electric piano, organ; Dave Holland: double bass; Tony Williams: drums
---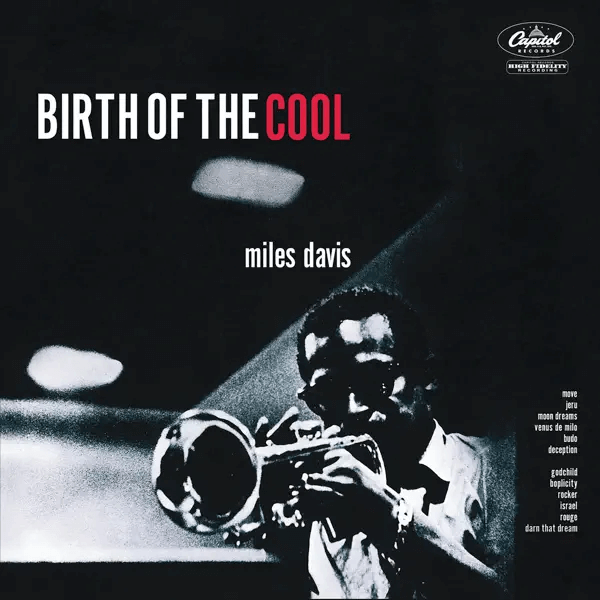 2. Birth of the Cool
Capitol Records, 1957
Perhaps the seminal record of the 'cool jazz' movement of the late-1950s. Birth of the Cool was a compilation album recorded in three sessions over the course of nearly eighteen months. As referenced in the title, the album sets the scene for a departure from the energetic and complex bebop style that was dominant at the time.
Instead, the record embraces a more relaxed, melodic and laid-back approach to jazz. Birth of the Cool introduced a large ensemble known as the 'Miles Davis Nonet' (later referred to as the 'Miles Davis Nonet of '48'), comprising notable musicians such as Gerry Mulligan, Lee Konitz, J.J. Johnson, and Bill Barber, among others. The result was a smoother, more sophisticated and intricate sound made up of subtle layers, complex harmonies and musical lyricism, all performed by a very diverse group of players.
The laid-back "Boplicity" is abundant in rich harmonies, while the orchestral textures of "Moon Dreams" is a haunting ballad that shows why the album was such a brilliant group effort. The excellent "Godchild" is the standout track with its memorable solos and a catchy melody that lingers long after the triumphant Lewis-penned "Rouge" finishes.
Discover more with our Birth of the Cool in-depth review
Miles Davis: trumpet; Lee Konitz: alto saxophone; Gerry Mulligan: baritone saxophone; Al McKibbon (A3, A6, B3), Joe Shulman (A1, A2, A5, B1), Nelson Boyd (A4, B2, B4, B5): bass; Kenny Clarke (A4, B2, B4, B5), Max Roach (A1 to A3, A5 to B1, B3): drums; Junior Collins (A1, A2, A5, B1), Gunther Schuller (A3, A6, B3), Sandy Siegelstein (A4, B2, B4, B5): French horn; Al Haig (A1, A2, A5, B1), John Lewis (A4, B2, B4, B5): piano; J. J. Johnson (A3, A4, A6, B2 to B5), Kai Winding (A1, A2, A5, B1): trombone; John Barber: tube
---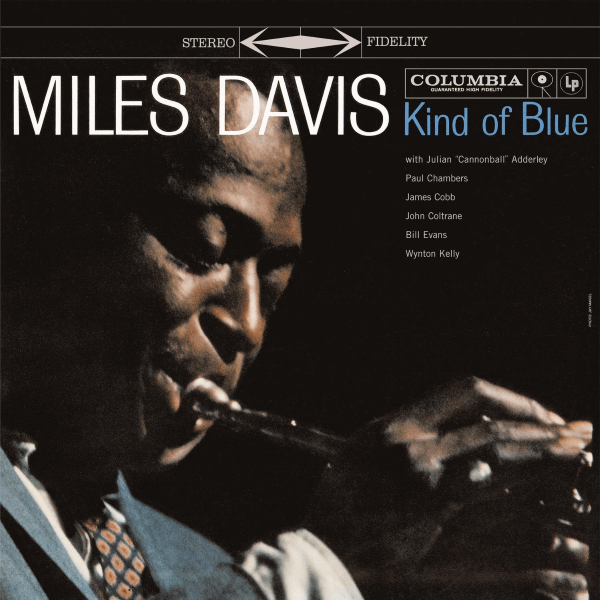 1. Kind of Blue
Columbia, 1959
The album that changed everything. Over sixty years after its release, Kind of Blue is still considered one of the best – if not the best – jazz albums of all time.
The release of Kind of Blue was a watershed moment in jazz history. The album pioneered a new jazz style known as 'modal jazz'. Forgetting that Davis would depart from this sound just a few years later, the blues-inspired scales created here continue to greatly inspire modern-day musicians.
The more you listen to Kind of Blue, the more you recognize the extraordinary improvisation from each musician. From the brilliant bluesy solos in "Freddie Freeloader", to the haunting "Blue in Green", and the spacious and ethereal atmosphere of "Flamenco Sketches", a cool sophistication runs a thread through the entire record.
The album featured an exceptional lineup of musicians, even by Davis' exceptional ensemble standards. The cast included the iconic John Coltrane on tenor saxophone, the exuberant Cannonball Adderley on alto saxophone, the brilliant Bill Evans and Wynton Kelly on piano, the skilful Paul Chambers on bass (responsible for that bassline on the album's opener "So What") and Jimmy Cobb, whose elegant drumming formed the pulse of the record.
Together, they crafted an introspective and timeless record that remains the best-selling jazz album ever sold.
Discover more with our Kind of Blue in-depth review
Miles Davis: trumpet; Julian "Cannonball" Adderley: alto saxophone; John Coltrane: tenor saxophone; Bill Evans: piano; Paul Chambers: double bass; Jimmy Cobb: drums
---
Best Miles Davis Albums:
Kind of Blue (Columbia)
Birth of the Cool (Capitol Records)
In A Silent Way (Columbia)
The Complete Live at the Plugged Nickel 1965 (Legacy)
'Around About Midnight (Columbia)
Bitches Brew (Columbia)
Milestones (Columbia)
Sketches of Spain (Columbia)
Relaxin' with the Miles Davis Quintet (Prestige)
On The Corner (Columbia)