…and then there's this is the second album by Artifacts, the trio formed by flutist Nicole Mitchell, cellist Tomeka Reid, and drummer Mike Reed, all long-time members of the cutting-edge AACM (Association for the Advancement of Creative Music in Chicago). The album was released on October 29, 2021, by Astral Spirits Recordings.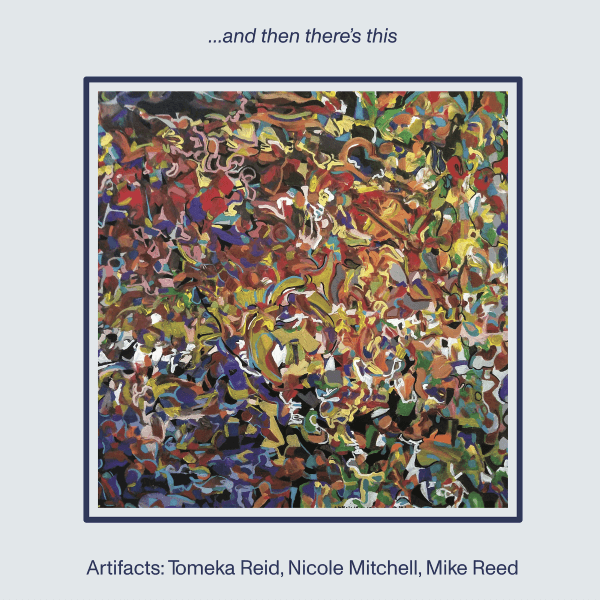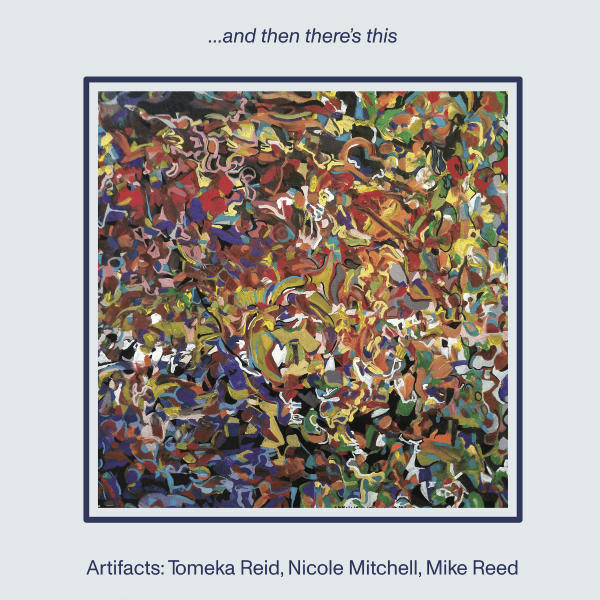 Artifacts
…and then there's this
(Astral Spirits)
An artifact is a general term for an item made or given shape by humans, such as a tool or a work of art, especially an object of archaeological interest. Given that the trio's first album, released in 2015, only showcased classic compositions by AACM composers (e.g. Henry Threadgill, Roscoe Mitchell, Fred Hopkins, Anthony Braxton, or Muhal Richard Abrams) the meaning of the album's name – Artifacts – was clear.
…and then there this, as a title, is also a clear indication of the Trio's next steps: the album still features classic compositions but mainly features Nicole Mitchell, Tomeka Reid, and Mike Reed's new-era compositions.
But then why take the first album's title as their band's name?
This behavior is clearly not unique in Jazz. But considering how forward-minded this trio is, there had to be more. Nicole Mitchell agrees:
"Musically, the spirit of the AACM is so rich – it's about originality, experimentation, Blackness. It's about a legacy emerging from the Black Arts Movement of Chicago. It's about mentorship and intergenerational inspiration. It's about Afrofuturism before it had the name Afrofuturism. It's about making space to assert who you are as an individual of the African Diaspora when society wants to put you in a Black box. The Artifacts Trio has soaked up the influences of Muhal, Roscoe, and all the others. There's more to celebrate – but also so much more we can do to move the legacy forward, to create as a trio with our own compositions. The possibilities are endless."
This quote may be the key to understanding the album, getting properly into it, and enjoying it as intended.
From the first track "Pleasure Palace" to the end of the album, the music is at once playful, provocative, and unique. All the tracks manage to provide their own distinct feeling. And when you put the music in the perspective of Nicole Mitchell's words you really get to the heart of it. The trio manages to create in full respect and knowledge of the past they are building on, moving the celebration and legacy forward in the best possible ways.
---
…and then there's this
Tracklisting
1. Pleasure Palace (3:18); 2. Dedicated to Alvin Fielder (3:30); 3. Blessed (4:25); 4. In Response To (3:17); 5. Reflections (4:12); 6. Song for Helena (6:42); 7. Soprano Song (3:30); 8. Song for Joseph Jarman (7:17); 9. No Side Effects (2:23)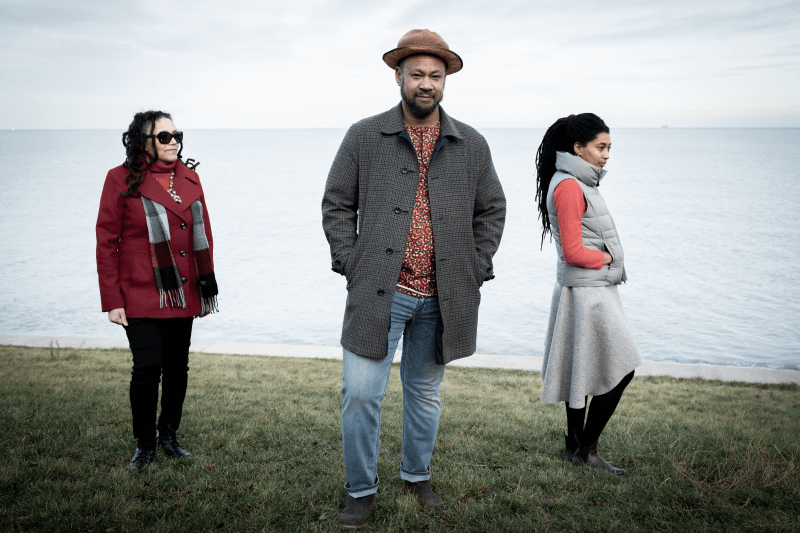 Nicole Mitchell: flute, electronics; Mike Reed: drums, percussion; Tomeka Reid: cello; 
…and then there's this was released on October 29, 2021 // Astral Spirits
---