Formation < Deviation is Cranes' debut album, featuring Matthias Müller on trombone, Eve Risser on piano, and Christian Marien on drums. It was recorded at studioboerne45 in Berlin-Weissensee on November 11, 2017, and released on May 14, 2021 via Relative Pitch Records.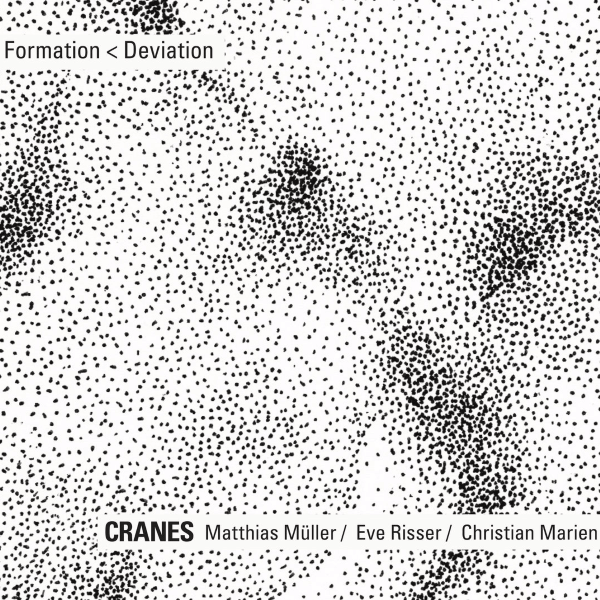 Cranes: Matthias Müller, Eve Risser, Christian Marien
Formation < Deviation
(Relative Pitch Records)
In Formation < Deviation all seems to be fluid, calm, and mysterious. The music surrounds not only our ears but our whole bodies.
It gives a sensation of exploring deep waters in a dream. At first, that might seem stressful but it's not. Instead, it is strangely comforting. The music deploys an entirely new universe as slowly as one can progress in such an environment, only revealing a few inches at the time, in utmost serenity.
And in this universe, the physical laws are obviously different: the sounds, the rhythms, the attractions, or interactions of the instruments are all bent, mixed, and peacefully re-formed.
It is so relaxing, one even wonders if the music is not the result of our own movements progressing in a deep sea, altering the stillness of the area we are exploring. Maybe.
This must be what a world of music sounds like at 30,000 feet underwater.
---
Formation < Deviation
Tracklisting
1. The Inevitability of Truth and Mistake (17:48); 2. Illusion of Innocence (23:19)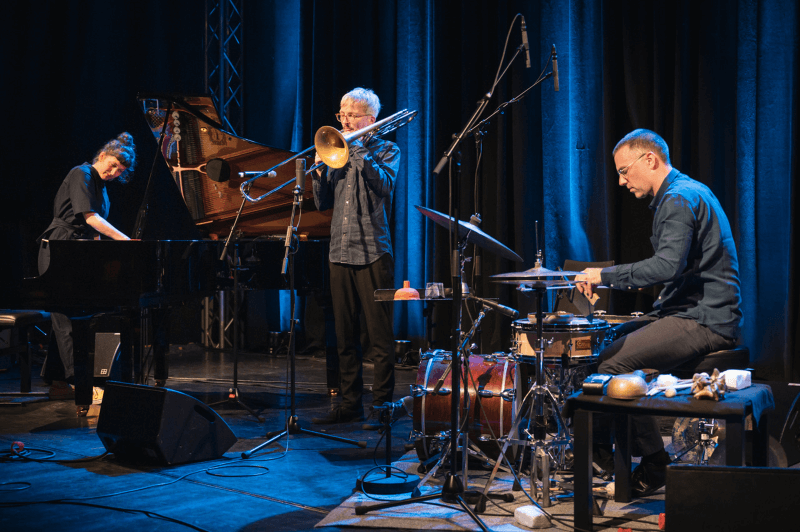 Eve Risser: piano; Matthias Müller: trombone; Christian Marien: drums
Formation < Deviation was released May 14, 2021 // Relative Pitch Records RPR1127
---