In Relation To is Big Space's sophomore album, following their self-released 2016 debut, Live at The Levee. The album In Relation To was recorded live in studio – with no overdubs – between lockdowns during 2020 and 2021 and was released on October 22.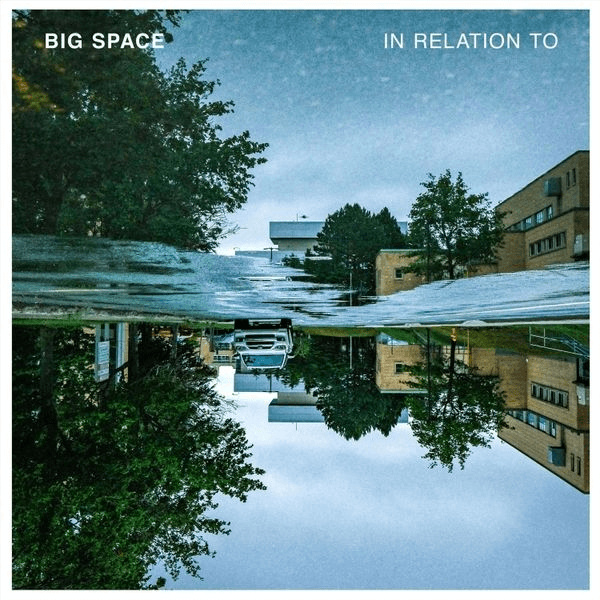 Big Space
In Relation To
(Self-Release)
It's interesting how just a switch of viewpoints can affect our perception. If you look at the album's art cover on its initial orientation, you see an asphalt road through a puddle. But reverse the picture, let your senses be charmed, and you see a lovely, snowy day or even an improbable glimpse of the beautiful Milky Way in daylight.
The music is just as good as the art cover at attuning us to the band's uncommon and fantastic point of view. A studio album becomes a live recording, a prepared session becomes an improvisation, rock becomes progressive, math, or even post-rock, jazz becomes the perfect vector to paint delightful atmospheric soundscapes.
---
Big Space
Ian Murphy (b), Ashley Chalmers (d), and Grant King (g), a trio from St John's, Newfoundland and Labrador, Canada, are certainly not the kind to see a glass half empty, nor to judge an island as a limiting space. Big Space they are and big spaces they create.
In Relation To, from the blue star-filled half-cloudy sky of St John's, delicately seduces our ears thanks to the band's ability to express the whole through the details, while not losing themselves into those same details. And that's how they focus on taking us further than we ever expected when we first pushed play.
---
In Relation To
Tracklisting
1. Almost Everything (6:29); 2. Triptrap (5:45); 3. See Through (6:20); 4. After Words (3:16); 5. I Was Looking For You There (6:52); 6. Monochromatic (3:52); 7. Relevator (5:54); 8. Ships (4:58); 9. Coupla Nights (5:13)
Line Up
Ian Murphy: bass; Ashley Chalmers: drums; Grant King: guitar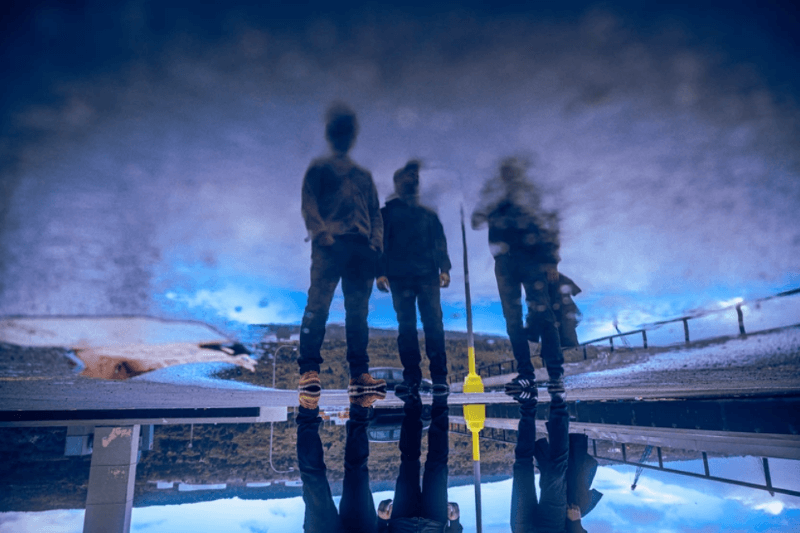 In Relation To was released on October 22, 2021 // Self-release // Digital and CD
---