Period Pieces is the new release by Eric Hofbauer and Dylan Jack. Period Pieces was recorded at The Rotary Records, Massachusetts, USA, and was released on October 22, 2021, via Creative Nation Music.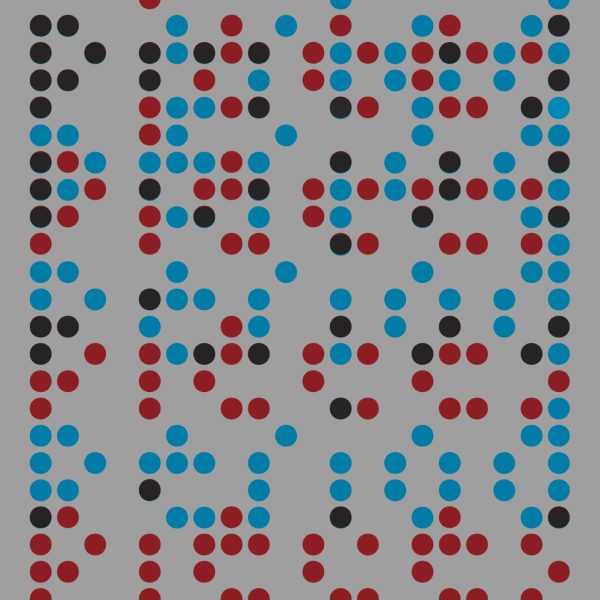 Hofbauer, Jack, Leva, Sabatini
Period Pieces
(Creative Nation Music)
Boston-based guitarist/composer Eric Hofbauer and drummer/composer Dylan Jack are joined by bassist Tony Leva and trumpeter Jerry Sabatinito to form a quartet of musicians with a long history of creative collaboration. The ground idea was a get-together, a creative face-to-face, first and foremost as listeners, second as contributors, bringing a distinct musical personality to the party.
This happy get-together-again surprisingly translated into an atmosphere far from it. Not that it feels sad or depressing, but more that it is highly deconstructed, hence you need to put the dots together to form the whole.
The cover sums it up well: the blue and red dots are quite engaging; yet, laid on a dark grey background your brain tries to turn it to white. If you focus hard enough, you will see the title Period Pieces written a few times, with 'Period' mostly in blue dots, and 'Pieces' mostly in red dots, yet, with no patterns strong enough to give you the key to its progression.
But this discomfort works well, as it adds up into a whole listening experience that is very satisfying and nearly 'impressionisms' where the Quartet shares not any reality, but their impressions of a musical moment, through pulses, focuses, tensions, and releases.
It creates a long narrative, very pleasing, focusing on the sense of "letting go" in all its dimensions.
---
Hofbauer, Jack, Leva, Sabatini – Period Pieces
Tracklisting
1. Sighs In The Millions (5:59); 2. Awake-Again (7:00); 3. Tread Lightly… (8:36); 4. With A Purpose (6:58); 5. Rational Instability (7:30); 6. Finding Baraka (9:40); 7. Restlessness (8:58); 8. Galumphing Demons (5:02)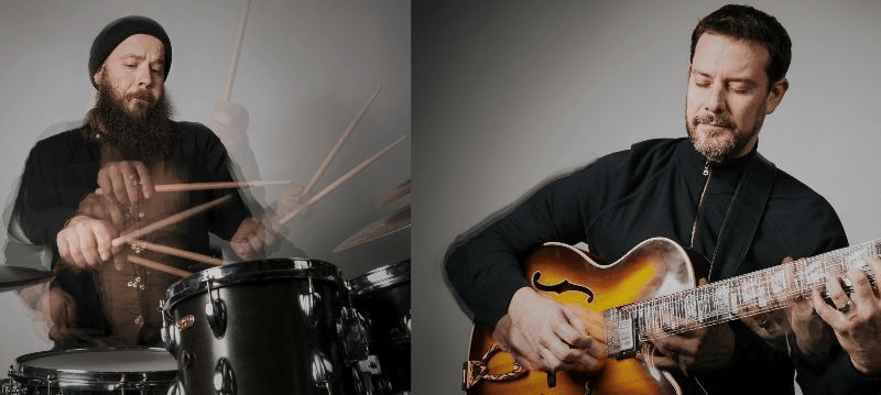 Line up
Eric Hofbauer: guitars; Dylan Jack: drums; Tony Leva: bass and electronics; Jerry Sabatini: trumpet
Period Pieces was released on October 22, 2021 // Creative Nation Music
---