Eye of I is an album by tenor saxophonist James Brandon Lewis, with Chris Hoffman on cello and pedals, and Max Jaffe on drums and sensory percussion. Eye of I was released on February 3, 2023, by Anti- Records.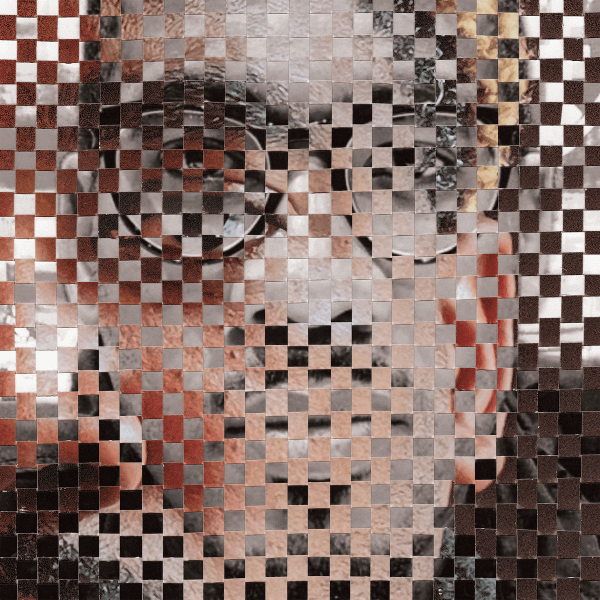 James Brandon Lewis
Eye of I
(Anti-Records)
This music showcases modern American jazz in all its beauty and greatness. For those who loved the amazing Jesus Wagon—one of the best, if not the best, releases of 2021—you will find many bridges that connect to Eye of I, such as the melancholic beauty and majestic delicateness naturally embedded into James Brandon Lewis' playing … but there is more!
Once again, he is on his way. He does not take detours but instead integrates, expands, and progresses tirelessly, like a river that moves serenely, drawing its strength from all the streams that feed its progress—not to change it but to make it, even more, itself so that they can shape its growth—and that is what James Brandon Lewis does here.
One strength of the album is its beautiful appropriation; for example, of rock or trash-jazz and influences from the London jazz scene. He does this not by turning to possible alternatives but by taking the substantive strengths of each and making them his own, as a natural addition to his flow.
This is certainly where the greatness of such artists stands: while we are still contemplating and trying to assimilate what they do; they are already far downstream. Good for us! Let us be carried away by the music; even though we don't know where it will lead us, the way there is so beautiful.
Yes, we warmly recommend Eye of I.
---
Eye of I – Info
Tracklisting
1. Foreground (00:43); 2. Someday We'll all be Free (05:33); 3. The Blues Still Blossoms (06:36); 4. Middle Ground (00:47); 5. Eye Of I (04:40); 6. Within you are Answers (05:46); 7. Womb Water (04:21); 8. Background (00:29); 9. Send Seraphic Beings (03:44); 10. Even The Sparrow (06:47); 11. Fear Not (feat. The Messthetics) (07:55)
James Brandon Lewis: tenor saxophone; Chris Hoffman: cello, pedals; Max Jaffe: drums, sensory percussion
Eye of I was released on February 3, 2023 // Anti- Records // Part of our February 2023 jazz selection
---