Scenery Somewhere is an album by saxophonist Julia Strzalek and drummer Cornelia Nilsson, playing for the first time together. Scenery Somewhere was recorded live at Kapellet, Stockholm, Sweden, on September 3, 2021, by Johan E. Andersson, and it will be released on February 24, 2023, by Frim Records.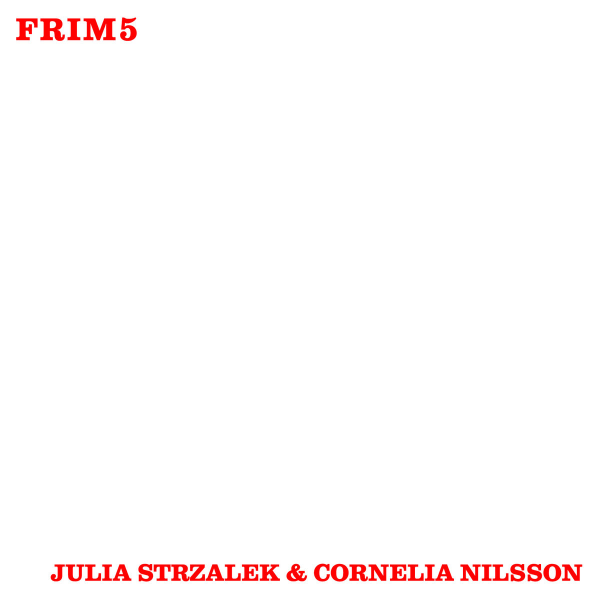 Julia Strzalek & Cornelia Nilsson
Scenery Somewhere
(Frim Records)
After only a few spins, this album seems to have all the qualities needed, in both form and substance, to become a beloved album.
Its form: two artists on a new label with only five releases so far, performing live improvisation in the intimist Kapellet (The Chapel), in Stockholm, on a CD with only 100 pressings.
Its substance: surprisingly good music. Surprisingly not because we did not know about the artists–trying to list all jazz releases of 2022 really humbled us–but because of the enjoyable equilibrium they manage to maintain throughout the nearly 30-minute-long track. This is a beautiful balance that somehow makes complex music uncomplicated, chaotic melodious, and avant-garde grounded
This duet calmy explores all these facets at once, in what seems to be an out-of-time moment, in which paths are patiently drawn to potentially fade away in a blink of an eye, unfolding something more. This something more is certainly the pleasure of an instant in which these two artists assuredly connect with each other, along with the atmosphere and the audience. Had they not, then the outcome would not have been this serene.
This will be a beloved album. It will be played regularly over time by those who own it, for no other reason than it is sincerely and simply enjoyable.
And if you still doubt, let's hear what Alexander Hawkins had to say about Scenery Somewhere:
"The sounds of peace, patience, poise, and indeed, the sounds of life."
–Alexander Hawkins, Oxford, October 2022, liner notes
Yes, this could be one of the beloved albums in your collection.
---
Scenery Somewhere – Info
Tracklisting
1. Scenery Somewhere (27:19)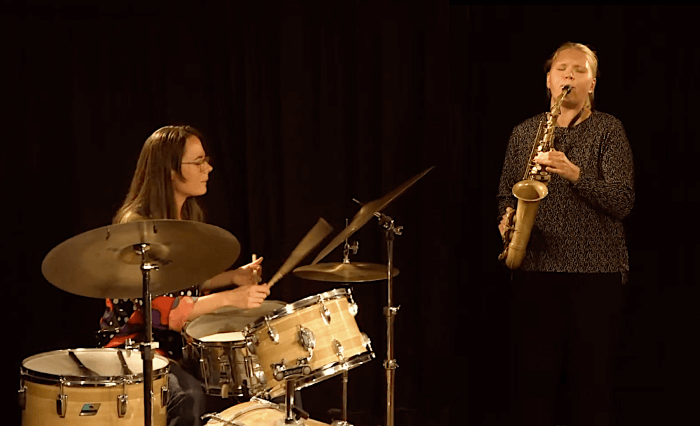 Cornelia Nilsson: drums; Julia Strzalek: alto saxophone
FRIM (The Association for Free Improvised Music) is a musician-driven association that was founded in 1976 to create a platform for free improvised music in Sweden and to promote the ongoing discussion about improvised music as an art form. Since 2017, FRIM is running a monthly concert series at Fylkingen and organizes concerts and festivals at various venues in town.
The album release concert will be on Mars 9, 2023, at Källarbyn, Stockholm
Scenery Somewhere will be released on February 24, 2023 // Frim Records, FRIM5 // Part of our February 2023 jazz selection.
---