For Mahalia, With Love is a Mahalia Jackson tribute album by saxophonist James Brandon Lewis and his Red Lily Quintet with Kirk Knuffke on cornet, William Parker on bass, Chad Taylor on drums, and Chris Hoffman on cello. For Mahalia, With Love was recorded at Skyline Studios, New Jersey, and will be released on September 8, 2023, by TAO Forms.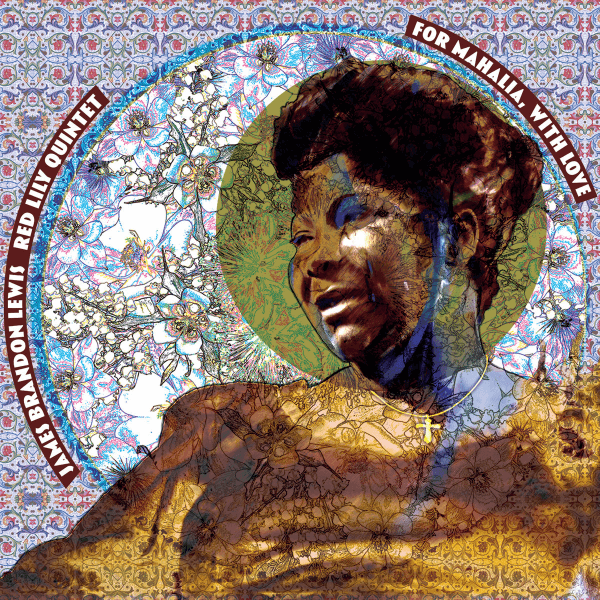 James Brandon Lewis, Red Lily Quintet
For Mahalia, With Love
(TAO Forms)
Mahalia Jackson's voice had a way of touching the very core of the human experience. It was a conduit for powerful emotions that resonated with listeners on an emotional and spiritual level. When she sang, there was a sense of authenticity and sincerity that reached into the heart and soul of her audiences all over the world and evoked feelings of comfort, hope, and a deep connection to something greater.
The raw emotion she spread was the essence of the human experience, from joy and celebration to struggle and sorrow, all of life's challenges, and life itself.
With For Mahalia, With Love James Brandon Lewis and the Red Lily Quintet superbly translate her gospel into jazz, thereby achieving something astonishing.
Each musician in the quintet perfectly transcends this regeneration through their unique voice. It is surely the addition of instruments as singular experiences that if taken in isolation could sound fragile, disorientated, or left alone, but together form a magnificent, poetic, human whole.
It is through external observation that a life takes on its humanity. It is only from the outside that one can perceive the unbearable heaviness of being, find it somehow beautiful, and realize how it comprises the strength and poetry of existence. This can never happen from within.
Helping us step outside ourselves was the strength of what Mahalia brought, and what James Brandon Lewis continues to bring today, through their music–and even though it is not rational, it is bearable, as the weight of our difficulties is somehow lightened by the understanding within these songs that although we all carry a separate burden, together we can carry them as one.
For Mahalia, With Love is a beautiful release that we warmly recommend you listen to.
"Everybody needs somebody."
–Mahalia Jackson
For Mahalia, With Love
Tracklist
1. Sparrow; 2. Swing Low; 3. Go Down Moses; 4. Wade In The Water; 5. Calvary; 6. Deep River; 7. Elijah Rock; 8. Were You There; 9. Precious Lord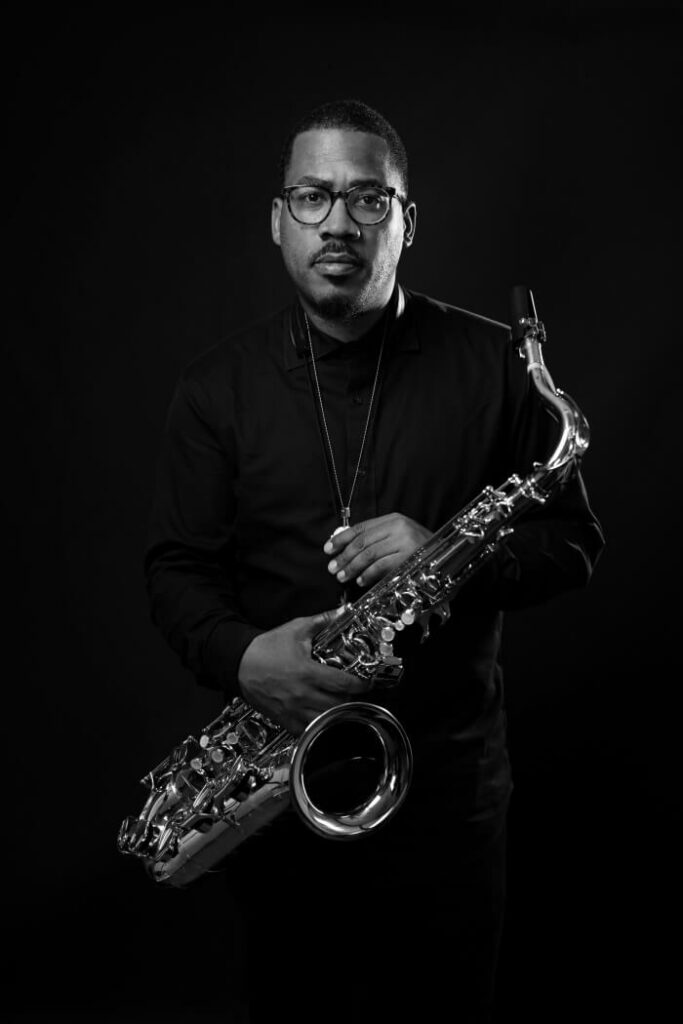 James Brandon Lewis: tenor saxophone; Kirk Knuffke: cornet; William Parker: bass; Chad Taylor: drums; Chris Hoffman: cello
---
Discover next Jesup Wagon by James Brandon Lewis & Red Lily Quintet
For Mahalia, With Love will be released on September 8, 2023 // TAO Forms 13