Idiom, by saxophonist, flutist, and composer Anna Webber, was released by Pi Recordings on May 28, 2021. It is divided into two parts: the first, played by Anna Webber's Simple Trio, with Matt Mitchell on piano, and John Hollenbeck on drums; and the second, played by Anna Webber's Large Ensemble, consisting of 12 musicians, plus one conductor, Eric Wubbels.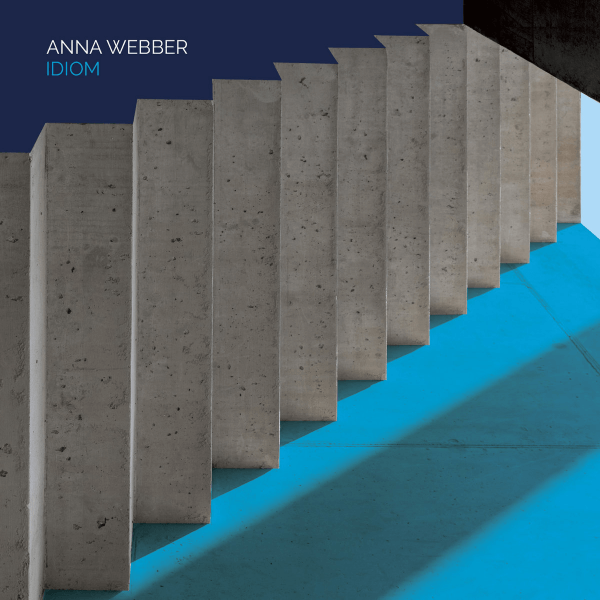 Anna Webber
Idiom
(Pi Recordings)
Idiom is one album with two discs linked by a central composition, the titular "Idiom." It is a mechanical approach to the music and a technical approach to the instrument. The two discs differentiate their voices, as one is more jazz-based through the Simple Trio, and the other is more classical through the Large Ensemble, but both discs are made of strict compositions, while still remaining open for improvisation.
Each piece of music is based on a specific woodwind-extended technique; in other words, "any non-traditional way of producing sound on an instrument, including the use of multiphonics, alternate fingerings, key clicks, overblown notes, and the like," according to the liner notes. It is using nonidiomatic language: not conforming to the mode of expression of a specific instrument.
The music here is, to say the less, non-characteristic; it is machine-like and stressful. It explores every possible inch of the original track, and of the instrument, so meticulously and in such cold blood that it almost feels like a dissection, but strangely enough, the music is so satisfying. It just feels like it is waking up the part of our brains that is capable of being seduced by rotated concrete stairways framed in-between shades of blue. Both the Large Ensemble and the Simple Trio manage to find this very lost area inside us and speak to it.
"Idiom II" is the second track on Anna Webber's previous Pi Recording album, Clockwise (2019). Idiom is based on this exact track and builds on it and around it throughout the album. "Idiom I, III, IV, and V" are played by the trio; "Idiom VI" is played by the ensemble.
Only the third track, "Forgotten Best," is not an "Idiom" piece; neither does it sound like the rest of the album, as it is more melodic and conversational; neither does it sound like a missing track from Clockwise, switched with "Idiom II." So, maybe this track is a preview of her next release on Pi Recordings, as was "Idiom II." In any case, let's hope we won't have to wait two years to find out!
---
Quotes
"[…] as someone who believed that there should be a continuum between my compositional language and my improvisational language, I set out to try to bring those syntaxes closer together. To do this, I turned to studying scores of classical music from the 20th and 21st centuries […] One result of this journey has been a series of pieces called Idiom, of which there are now six. Each of the Idiom pieces focuses on a specific woodwind extended technique which I took from my own improvisational language. I wanted to use the physicality of my instruments as the foundation for these works, and to use timbre as an organizing force that was as structurally important as rhythm, melody, or harmony."
— Anna Webber
"Idiom VI is based on a series of diad multiphonics on tenor sax, all that form small intervals (minor seconds to major thirds essentially). These multiphonics manifest literally throughout the piece in a number of different contexts, and they also form the foundational underpinning for the entire work."
— Anna Webber
---
Idiom – Info
Tracklisting
Disc One
1. Idiom I (11:17); 2. Idiom IV (07:47); 3. Forgotten Best (08:39); 4. Idiom V (04:48); 5. Idiom III (10:01)
Disc Two
Idiom VI: 1. Movement I (08:41); 2. Interlude 1 (03:34); 3. Movement II (09:10); 4. Interlude 2 and Movement III (12:19); 5. Movement IV (07:06); 6. Interlude 3 & Movement V (11:27); 7. Interlude 4 & Movement VI (09:33)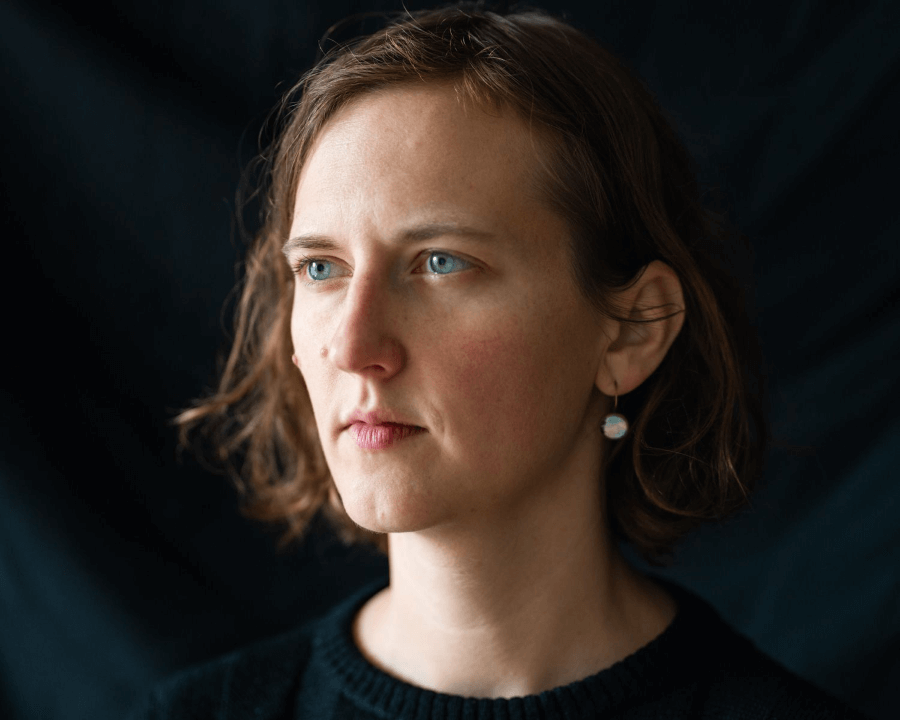 The album was released on the 28th of May 2021 // Pi Recordings PI89
Idiom is part of our selection "Best Jazz 2021"
Disc One | Simple Trio
Anna Webber: tenor saxophone, flute; Matt Mitchell: piano; John Hollenbeck: drums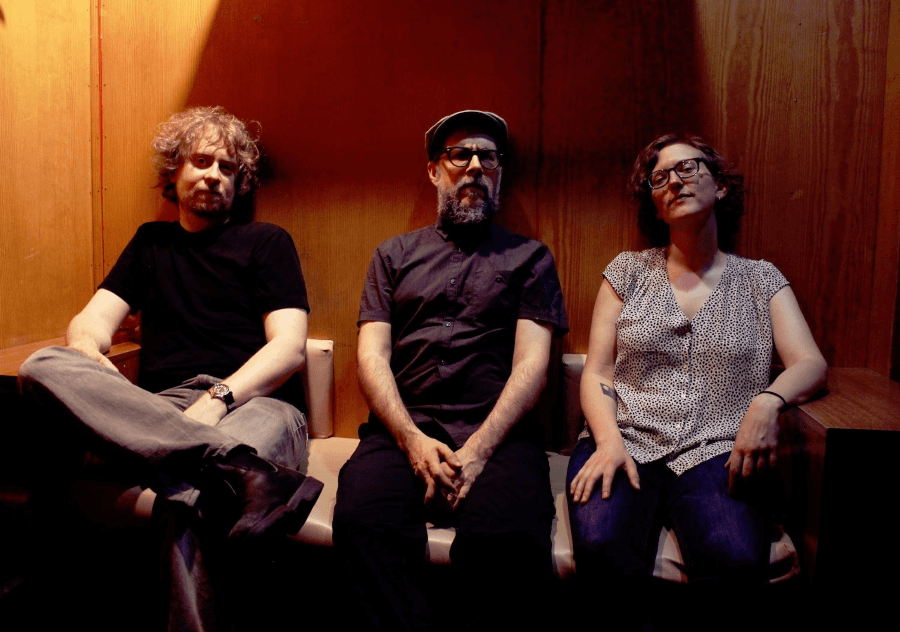 Disc Two | Large Ensemble
Anna Webber: tenor saxophone, flute, bass flute; Nathaniel Morgan: alto saxophone; Yuma Uesaka: tenor saxophone, clarinet, contra-alto clarinet; Adam O'Farrill: trumpet; David Byrd-Marrow: horn; Jacob Garchik: trombone; Erica Dicker: violin; Joanna Mattrey: viola; Mariel Roberts: cello; Liz Kosack: synthesizer; Nick Dunston: bass; Satoshi Takeishi: drums; Eric Wubbels: conductor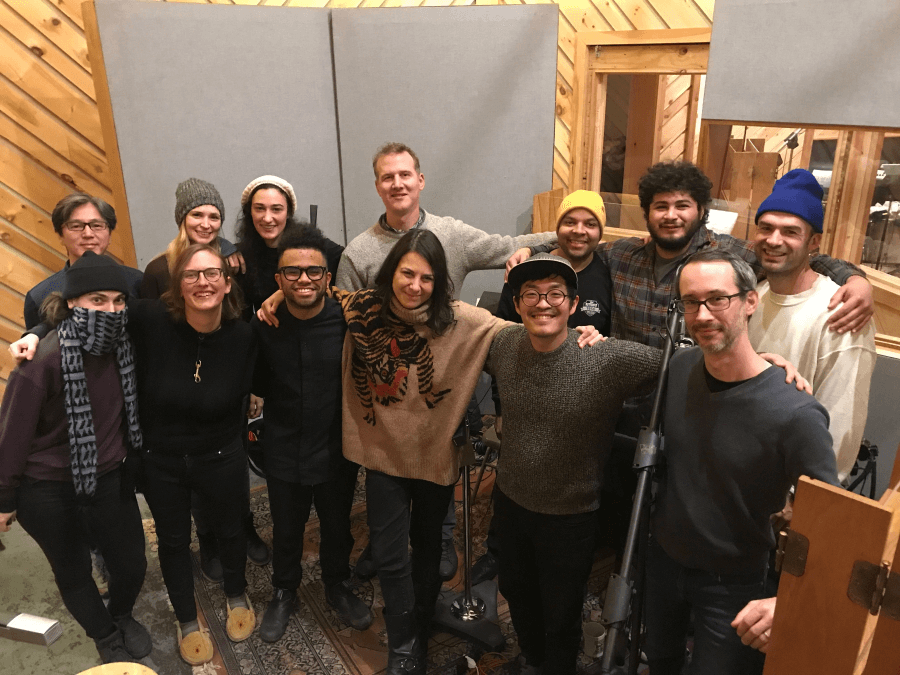 ---