Visions of Your Other is the third album by trumpeter Adam O'Farrill's Stranger Days, this time with Xavier Del Castillo on tenor saxophone, Walter Stinson on bass, and Zack O'Farrill on drums. Visions of Your Other was released on November 12, 2021, via Biophilia Records.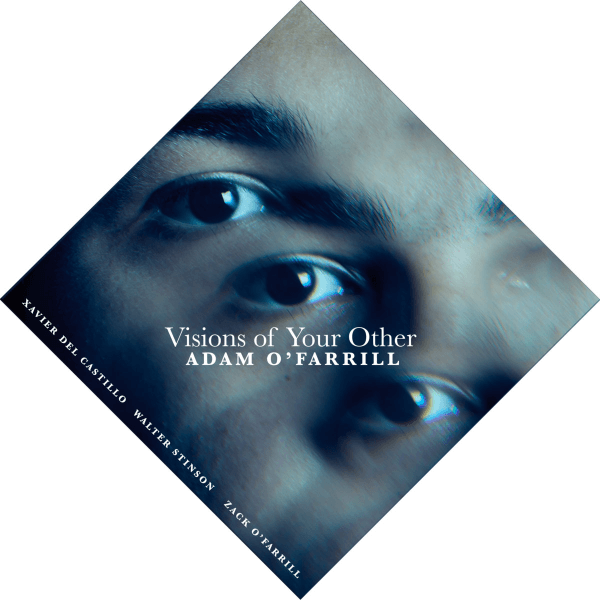 Adam O'Farrill
Visions Of Your Other
(Biophilia Records)
The album's title is taken from a movie scene in which a veteran is interrogated about the supposed visions he had of his mother. The entire six-track album is built around the theme of dueling realities, as we can see from the information on their Bandcamp page:
"Stakra" as a sonic meditation on a Ryuichi Sakamoto's chromatic fantasy fragment
"Kurosawa at Berghain" as the meeting place between the rigidity of electronic house music and the spontaneity of acoustic
"Inner War" as a reflection of inner turmoil
"Ducks" as a reflection of animal slaughter
"Hopeful Heart" as two lovers torn apart by circumstance, yet hope remains
"Blackening Skies" as climate-change-induced anxiety
None of this sounds very joyful—and it is not—yet they really succeeded at making a great album of which the music is entertaining and captivating. All the tracks can be listened to without the background story, but they are also quite revealing themselves once you know about it. This is certainly thanks to their direct way of evoking atmosphere, without being too abstract or mysterious.
It offers a fine balance between intensity, virtuosity, and enjoyability, as you just get absorbed by the music all throughout the album, and you just can replay it directly, finding another layer to explore that will carry you through the album again.
Visions Of Your Other – Info
Tracklisting
1. stakra (04:01); 2. Kurosawa At Berghain (7:39); 3. Inner War (6:54); 4. Ducks (5:33); 5. Hopeful Heart (7:35); 6. Blackening Skies (07:10)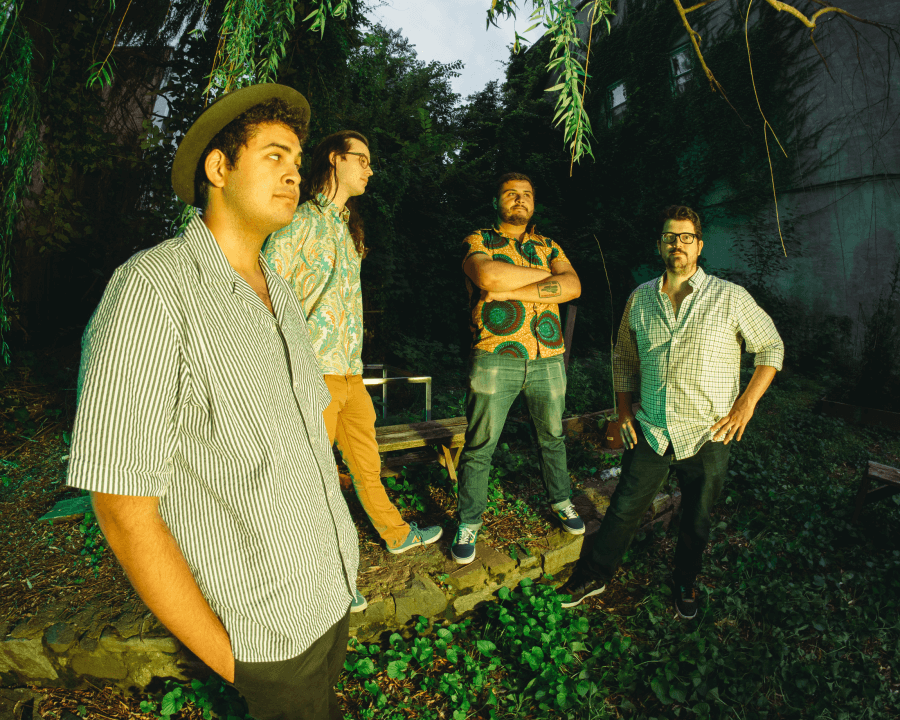 Adam O'Farrill: trumpet; Xavier Del Castillo: tenor saxophone; Walter Stinson: bass; Zack O'Farrill: drums
Visions of Your Other was released in November 2021 // Biophilia Records
---