Road is a live album recorded as a double CD by the Fred Frith Trio, with Fred Frith on electric guitar, Jason Hoopes on electric bass, and Jordan Glenn on drums. It was released on October 15, 2021, on Intakt Records.
The music was recorded in October 2019 during tours (hence the title Road) of the East Coast in the United States and throughout Europe. The first CD was recorded at Week-End Fest Stadthalle Köln in Germany on October 18; the second CD was recorded at Old Cabell Hall, University of Virginia, in Charlottesville, Virginia, with Susana Santos Silva on October 4, and at Altes Kino, in Ebersberg, Germany, with Lotte Anker on October 31.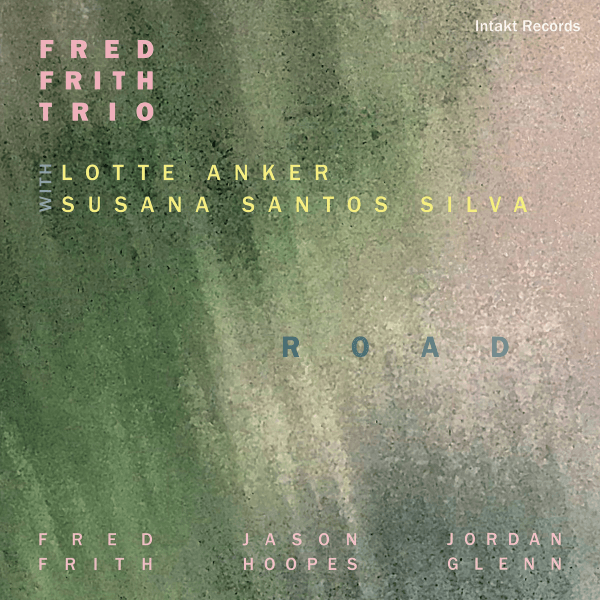 Fred Frith Trio
Road
(Intakt Records)
The first CD is somehow more accessible—at least, the first part of the suite—compared to what Fred Frith usually releases. It starts with some jazz-rock parts, sounding like an instrumental version of Frank Zappa or King Crimson, but then it moves more and more towards experimental jazz, luring us into it and helping us understand the connections and progressions, stepping into the Trio's other dimension.
Fred Frith often blurs the line between jazz and rock, but in this case, it really makes a good entry point into his world, and the sound—even though it was recorded live—is just amazing, purely electrifying.
The second CD brings the listener directly into the experimental atmosphere, but thanks to the first CD, this access is now facilitated. It features two extraordinary guests from two different concerts, and both add a specific and unique extra sound that makes this second CD so worth it. These guests also bring with them a layer of possibilities, which should not be seen only as additional members who add only a linear increase in possibilities, but as a multiplier to the Trio itself, thereby resulting in an exponential growth of possibilities. Although both Lotta Anker and Susana Santos Silva have their own voices and sound perfect (as always), they also both succeed in matching and amplifying the spirit, sound, and intention of the Trio itself.
This is an amazing album that offers many facets of the Fred Frith Trio. It is a perfect entry point, as well as a way to understand the Trio better, thanks to what the guests bring to the equation.
Road – Info
CD 1
Fred Frith: electric guitar, voice; Jason Hoopes: electric bass; Jordan Glenn: drums
1. Lost Weekend (49:06) // Lost Weekend 1 (11:38); Lost Weekend 2 (3:18); Lost Weekend 3 (5:02); Lost Weekend 4 (12:12); Lost Weekend 5 (4:05); Lost Weekend 6 (7:55); Lost Weekend 7 (4:50)
CD 2
Fred Frith: electric guitar, voice; Jason Hoopes: electric bass; Jordan Glenn: drums | with special guests Lotte Anker: saxophones (2, 3); Susana Santos Silva: trumpet (1, 4)
1. Color of Heat (18:50); 2. The Trees Speak (13:46); 3. Sinking In (07:41); 4. Color of Heart (14:54)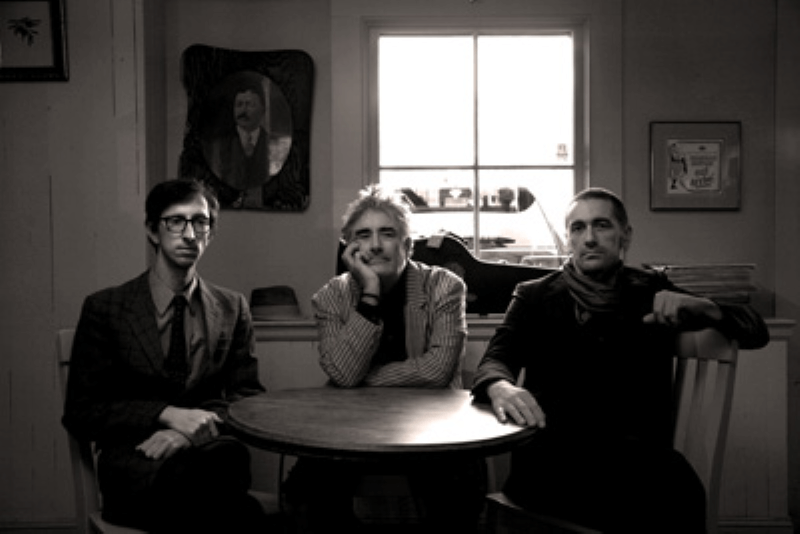 Road was released on October 15, 2021 // Intakt CD 372 (2CDs)
---