Raise Up Off Me is the final recording from the late Ralph Peterson Jr., released by Onyx Productions. Raise Up Off Me was recorded on December 7, 8, and 9, 2020, at Peterson's own Onyx Recording studio in North Dartmouth, Massachusetts.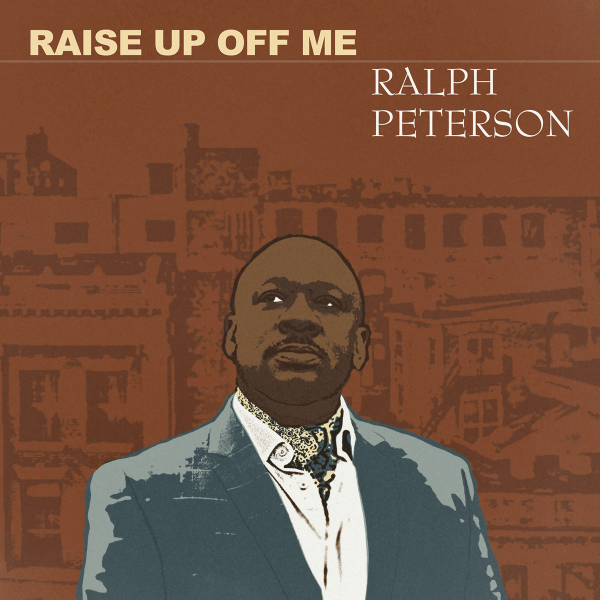 Ralph Peterson
Raise Up Off Me
(Onyx Music)
This album really grabs listeners' attention. This is great music, by great musicians, carrying great messages. From the opening track, "Raise Up Off Me", to the final one, "Please Do Something" (a bonus track available on digital and LP versions, which follows the closing track, "Raise Up Off Me Too!"), through the originals, the reprises, and the different rhythms, the music is always accessible and talking to us. We connect with it, follow it, and get strong impressions from it.
It is a long album (85 minutes), but time just flies, as so much is shared and expressed. Ralph Peterson Jr., Zaccai and Luques Curtis, Jazzmeia Horn, and Eguie Castrillo connect not only with our ears and minds but also with our hearts.
The promo puts it very well: "A self-described 'statement on society', this musical log pulled from issues that were important to Peterson: drug addiction and recovery, the importance of and the complexities of mental health, social issues, and Black Lives Matter, and overall, the delicate impermanence of the physical life." The strength of Raise Up Off Me expresses all these heavy subjects, while still delivering enjoyable music that captivates our hearts, as well as grabs our attention.
Ralph Peterson
Ralph Peterson Jr. passed away on March 1, 2021. He was aware of how precious the time he had left was after fighting cancer for the last six years, even while he was putting together the final changes to this album. He had such dedication to music, life, and what he believed in. We are so impressed with his strength of character.
In the beautiful liner notes, Orrin Evans (introduced as a "close confidant and musical brother") describes his friend in such a touching way; it is very insightful to read. Orrin mentioned a quote by Ralph that really stood out to him:
"I meant what I played … did you?"
This may be the best way to sum up what really is the backbone of Raise Up Off Me, and its message.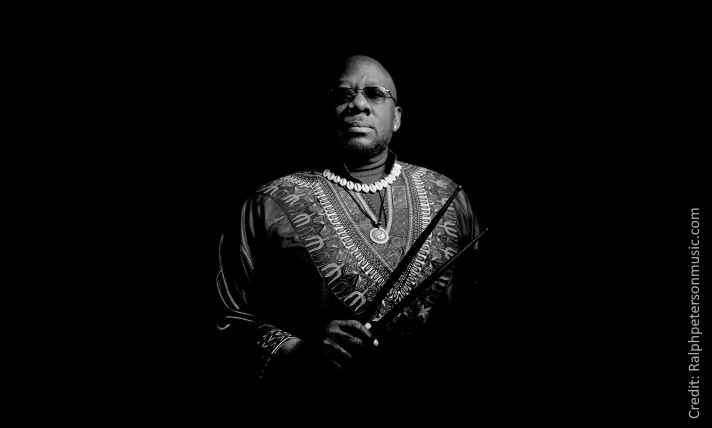 Raise Up Off Me
Ralph Peterson: drums, trumpet, percussion; Zaccai Curtis: piano, keyboard; Luques Curtis: bass; Jazzmeia Horn: vocals (7, 8, 13 on digital/LP); Eguie Castrillo: percussion
Tracklisting:
Raise Up Off Me (08:04)
The Right To Live (07:26)
Four Play (04:28)
I Want to be There For You (08:19)
Bouncin' With Bud (06:57)
Blue Hughes (05:54)
Tear I Cannot Hide (06:01)
Naima's Love Song (06:49)
Jodi (06:48)
Fantasia Brazil (06:39)
Shorties Portion (04:12)
Raise Up Off Me Too! (06:33)
Please Do Something (06:15)
Release in May 2021 // Onyx Productions